Everything is coming up green in March. No, not green books per say, BUT a lot of green is about to disappear from our wallets! From magical new worlds to emotional new narratives to new additions to favorite series, we have never been so excited to say goodbye to all our $$$$. Trust us, when you see this list you'll understand why so keep scrolling to get a look at what you can add to your bookshelf over the next few weeks!
The 16 Most Anticipated YA Books to Read in March
1. Restore Me by Tahereh Mafi
The girl with the power to kill with a single touch now has the world in the palm of her hand.
Juliette Ferrars thought she'd won. She took over Sector 45, was named the new Supreme Commander of North America, and now has Warner by her side. But when tragedy strikes, she must confront the darkness that dwells both around and inside her.
Who will she become in the face of adversity? Will she be able to control the power she wields, and use it for good?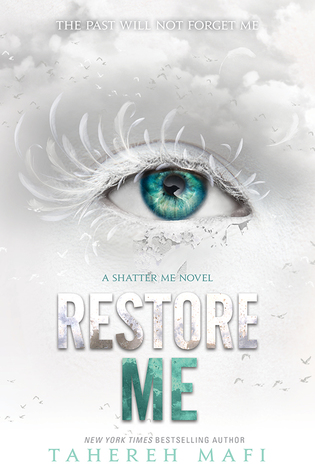 2. Obsidio by Amie Kaufman and Jay Kristoff
Kady, Ezra, Hanna, and Nik narrowly escaped with their lives from the attacks on Heimdall station and now find themselves crammed with 2,000 refugees on the container ship, Mao. With the jump station destroyed and their resources scarce, the only option is to return to Kerenza—but who knows what they'll find seven months after the invasion?
Meanwhile, Kady's cousin, Asha, survived the initial BeiTech assault and has joined Kerenza's ragtag underground resistance. When Rhys—an old flame from Asha's past—reappears on Kerenza, the two find themselves on opposite sides of the conflict. With time running out, a final battle will be waged on land and in space, heros will fall, and hearts will be broken.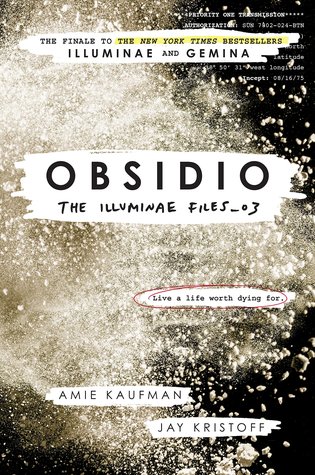 3. Children of Blood and Bone by Tomi Adeyemi
Zélie Adebola remembers when the soil of Orïsha hummed with magic. Burners ignited flames, Tiders beckoned waves, and Zelie's Reaper mother summoned forth souls. But everything changed the night magic disappeared. Under the orders of a ruthless king, maji were targeted and killed, leaving Zélie without a mother and her people without hope. Now, Zélie has one chance to bring back magic and strike against the monarchy. With the help of a rogue princess, Zélie must outwit and outrun the crown prince, who is hell-bent on eradicating magic for good.
Danger lurks in Orïsha, where snow leoponaires prowl and vengeful spirits wait in the waters. Yet the greatest danger may be Zélie herself as she struggles to control her powers—and her growing feelings for the enemy.
4. To Kill a Kingdom by Alexandra Christo
Princess Lira is siren royalty and the most lethal of them all. With the hearts of seventeen princes in her collection, she is revered across the sea. Until a twist of fate forces her to kill one of her own. To punish her daughter, the Sea Queen transforms Lira into the one thing they loathe most—a human. Robbed of her song, Lira has until the winter solstice to deliver Prince Elian's heart to the Sea Queen or remain a human forever.
The ocean is the only place Prince Elian calls home, even though he is heir to the most powerful kingdom in the world. Hunting sirens is more than an unsavory hobby—it's his calling. When he rescues a drowning woman in the ocean, she's more than what she appears. She promises to help him find the key to destroying all of sirenkind for good—But can he trust her? And just how many deals will Elian have to barter to eliminate mankind's greatest enemy?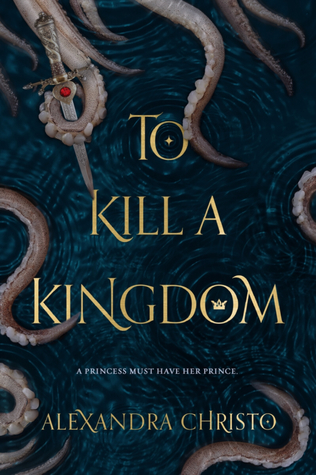 5. Hero at the Fall by Alwyn Hamilton
When gunslinging Amani Al'Hiza escaped her dead-end town, she never imagined she'd join a revolution, let alone lead one. But after the bloodthirsty Sultan of Miraji imprisoned the Rebel Prince Ahmed in the mythical city of Eremot, she doesn't have a choice. Armed with only her revolver, her wits, and her untameable Demdji powers, Amani must rally her skeleton crew of rebels for a rescue mission through the unforgiving desert to a place that, according to maps, doesn't exist. As she watches those she loves most lay their lives on the line against ghouls and enemy soldiers, Amani questions whether she can be the leader they need or if she is leading them all to their deaths.
6. The Wicked Deep by Shea Ernshaw
Welcome to the cursed town of Sparrow…Where, two centuries ago, three sisters were sentenced to death for witchery. Stones were tied to their ankles and they were drowned in the deep waters surrounding the town. Now, for a brief time each summer, the sisters return, stealing the bodies of three weak-hearted girls so that they may seek their revenge, luring boys into the harbor and pulling them under.
Like many locals, seventeen-year-old Penny Talbot has accepted the fate of the town. But this year, on the eve of the sisters' return, a boy named Bo Carter arrives; unaware of the danger he has just stumbled into.Mistrust and lies spread quickly through the salty, rain-soaked streets. The townspeople turn against one another. Penny and Bo suspect each other of hiding secrets. And death comes swiftly to those who cannot resist the call of the sisters.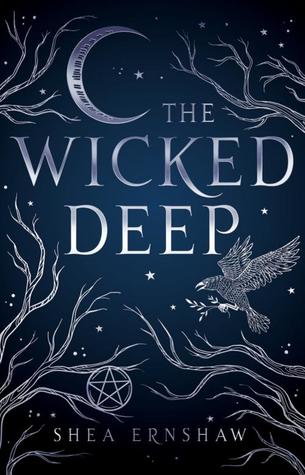 7. The Astonishing Color of After by Emily X.R. Pan
Leigh Chen Sanders is absolutely certain about one thing: When her mother died by suicide, she turned into a bird.
Leigh, who is half Asian and half white, travels to Taiwan to meet her maternal grandparents for the first time. There, she is determined to find her mother, the bird. In her search, she winds up chasing after ghosts, uncovering family secrets, and forging a new relationship with her grandparents. And as she grieves, she must try to reconcile the fact that on the same day she kissed her best friend and longtime secret crush, Axel, her mother was taking her own life.
8. Inkmistress by Audrey Coulthurst
Asra is a demigod with a dangerous gift: the ability to dictate the future by writing with her blood. To keep her power secret, she leads a quiet life as a healer on a remote mountain, content to help the people in her care and spend time with Ina, the mortal girl she loves. But Asra's peaceful life is upended when bandits threaten Ina's village and the king does nothing to help. Desperate to protect her people, Ina begs Asra for assistance in finding her manifest—the animal she'll be able to change into as her rite of passage to adulthood. Asra uses her blood magic to help Ina, but her spell goes horribly wrong and the bandits destroy the village, killing Ina's family.
Unaware that Asra is at fault, Ina swears revenge on the king and takes a savage dragon as her manifest. To stop her, Asra must embark on a journey across the kingdom, becoming a player in lethal games of power among assassins, gods, and even the king himself.
9. The Case for Jamie by Brittany Cavallaro
It's been a year since the shocking death of August Moriarty, and Jamie and Charlotte haven't spoken. Jamie is going through the motions at Sherringford, trying to finish his senior year without incident, with a nice girlfriend he can't seem to fall for. Until strange things start happening to him. Strange things that might mean nothing at all—or that someone is after him again.
Charlotte is on the run, from Lucien Moriarty and from her own mistakes. No one has seen her since that fateful night on the lawn in Sussex. Charlotte wants it that way. She knows she isn't safe to be around. She knows that her Watson can't forgive her. Holmes and Watson may not be looking to reconcile, but there is someone who wants the team back together. Someone who has been quietly observing them both. Making plans. Biding their time. Someone who wants to see one of them suffer and the other one dead.
10. The Poet X by Elizabeth Acevedo
Xiomara Batista feels unheard and unable to hide in her Harlem neighborhood. Ever since her body grew into curves, she has learned to let her fists and her fierceness do the talking. But Xiomara has plenty she wants to say, and she pours all her frustration and passion onto the pages of a leather notebook, reciting the words to herself like prayers—especially after she catches feelings for a boy in her bio class named Aman, who her family can never know about. With Mami's determination to force her daughter to obey the laws of the church, Xiomara understands that her thoughts are best kept to herself.
So when she is invited to join her school's slam poetry club, she doesn't know how she could ever attend without her mami finding out, much less speak her words out loud. But still, she can't stop thinking about performing her poems. Because in the face of a world that may not want to hear her, Xiomara refuses to be silent.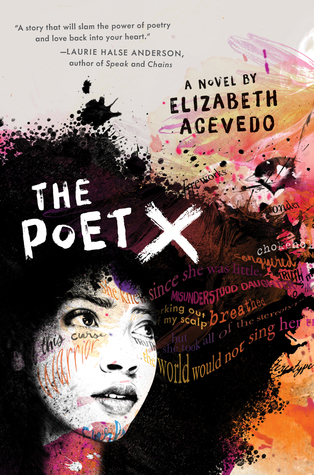 11. I Have Lost My Way by Gayle Forman
Around the time that Freya loses her voice while recording her debut album, Harun is making plans to run away from everyone he has ever loved, and Nathaniel is arriving in New York City with a backpack, a desperate plan, and nothing left to lose. When a fateful accident draws these three strangers together, their secrets start to unravel as they begin to understand that the way out of their own loss might just lie in help­ing the others out of theirs.
An emotionally cathartic story of losing love, finding love, and discovering the person you are meant to be, I Have Lost My Way is best­selling author Gayle Forman at her finest.
12. The Final Six by Alexandra Monir
When Leo, an Italian championship swimmer, and Naomi, a science genius from California, are two of the twenty-four teens drafted into the International Space Training Camp, their lives are forever altered. After erratic climate change has made Earth a dangerous place to live, the fate of the population rests on the shoulders of the final six who will be scouting a new planet. Intense training, global scrutiny, and cutthroat opponents are only a few of the hurdles the contestants must endure in this competition.
For Leo, the prospect of traveling to Europa—Jupiter's moon—to help resettle humankind is just the sense of purpose he's been yearning for since losing his entire family in the flooding of Rome. Naomi, after learning of a similar space mission that mysteriously failed, suspects the ISTC isn't being up front with them about what's at risk….
13. Tyler Johnson Was Here by Jay Coles
When Marvin Johnson's twin, Tyler, goes to a party, Marvin decides to tag along to keep an eye on his brother. But what starts as harmless fun turns into a shooting, followed by a police raid.
The next day, Tyler has gone missing, and it's up to Marvin to find him. But when Tyler is found dead, a video leaked online tells an even more chilling story: Tyler has been shot and killed by a police officer. Terrified as his mother unravels and mourning a brother who is now a hashtag, Marvin must learn what justice and freedom really mean.
14. The Heart Forger by Rin Chupeco
No one knows death like Tea. A bone witch who can resurrect the dead, she has the power to take life…and return it. And she is done with her self-imposed exile. Her heart is set on vengeance, and she now possesses all she needs to command the mighty daeva. With the help of these terrifying beasts, she can finally enact revenge against the royals who wronged her―and took the life of her one true love.
But there are those who plot against her, those who would use Tea's dark power for their own nefarious ends. Because you can't kill someone who can never die…
15. Not If I Save You First by Ally Carter
Maddie thought she and Logan would be friends forever. But when your dad is a Secret Service agent and your best friend is the president's son, sometimes life has other plans. Before she knows it, Maddie's dad is dragging her to a cabin in the middle of the Alaskan wilderness. No phone. No Internet. And not a single word from Logan. Maddie tells herself it's okay. After all, she's the most popular girl for twenty miles in any direction. (She's also the only girl for twenty miles in any direction.) She has wood to cut and weapons to bedazzle. Her life is full. Until Logan shows up six years later . . . And Maddie wants to kill him.
But before that can happen, an assailant appears out of nowhere, knocking Maddie off a cliff and dragging Logan to some unknown fate. Maddie knows she could turn back- and get help. But the weather is turning and the terrain will only get more treacherous, the animals more deadly. Maddie still really wants to kill Logan. But she has to save him first.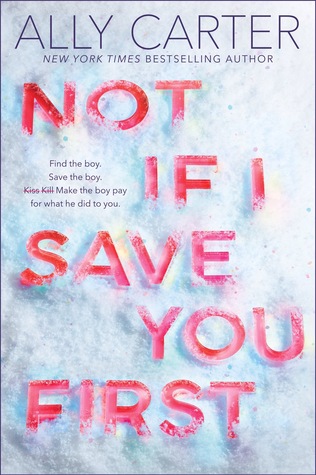 16. The Beauty That Remains by Ashley Woodfolk
Music brought Autumn, Shay, and Logan together. Death wants to tear them apart. Autumn always knew exactly who she was—a talented artist and a loyal friend. Shay was defined by two things: her bond with her twin sister, Sasha, and her love of music. And Logan always turned to writing love songs when his love life was a little less than perfect.
But when tragedy strikes each of them, somehow music is no longer enough. Now Logan can't stop watching vlogs of his dead ex-boyfriend. Shay is a music blogger struggling to keep it together. And Autumn sends messages that she knows can never be answered. Despite the odds, one band's music will reunite them and prove that after grief, beauty thrives in the people left behind.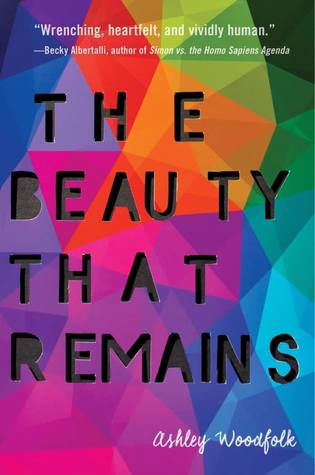 CHECK OUT THESE OTHER *EPIC* YA BOOKS COMING OUT IN MARCH!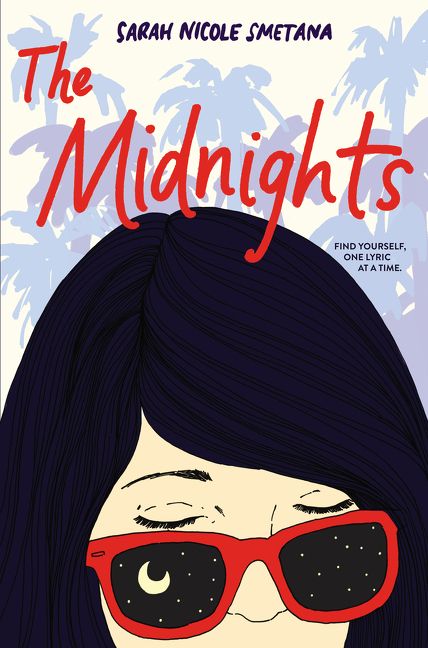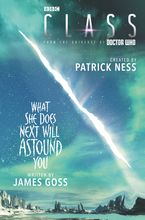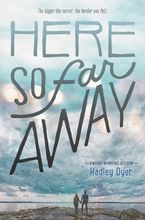 PIN THIS READING LIST!
---
What's on your most anticipated list? Which book are you going to pick up first? Tell us in the comments below!
Check out more curated reading lists here!