It's gonna be May…which means it's gonna be release day for all the beauties VERY SOON. So let's dive right in with the list of our most anticipated books coming out over the next few weeks!!! From earth-shattering series conclusions to debuts that completely mesmerized us to sequels from some of our fave authors, we are so ready to tackle our May TBR pile. Scroll down to see what books we're most excited for this month!! 😍⬇️😍
The 17 Most Anticipated YA Books to Read in May
1. War Storm by Victoria Aveyard
VICTORY COMES AT A PRICE. Mare Barrow learned this all too well when Cal's betrayal nearly destroyed her. Now determined to protect her heart—and secure freedom for Reds and newbloods like her—Mare resolves to overthrow the kingdom of Norta once and for all… starting with the crown on Maven's head.
But no battle is won alone, and before the Reds may rise as one, Mare must side with the boy who broke her heart in order to defeat the boy who almost broke her. Cal's powerful Silver allies, alongside Mare and the Scarlet Guard, prove a formidable force. But Maven is driven by an obsession so deep, he will stop at nothing to have Mare as his own again, even if it means demolishing everything—and everyone—in his path.
War is coming, and all Mare has fought for hangs in the balance. Will victory be enough to topple the Silver kingdoms? Or will the little lightning girl be forever silenced?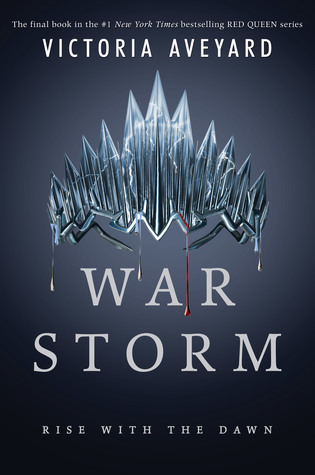 2. A Court of Frost and Starlight by Sarah J. Maas
Feyre, Rhys, and their close-knit circle of friends are still busy rebuilding the Night Court and the vastly-changed world beyond. But Winter Solstice is finally near, and with it, a hard-earned reprieve. Yet even the festive atmosphere can't keep the shadows of the past from looming. As Feyre navigates her first Winter Solstice as High Lady, she finds that those dearest to her have more wounds than she anticipated–scars that will have far-reaching impact on the future of their Court.
3. Legendary by Stephanie Garber
After being swept up in the magical world of Caraval, Donatella Dragna has finally escaped her father and saved her sister Scarlett from a disastrous arranged marriage. The girls should be celebrating, but Tella isn't yet free. She made a desperate bargain with a mysterious criminal, and what Tella owes him no one has ever been able to deliver: Caraval Master Legend's true name.
The only chance of uncovering Legend's identity is to win Caraval, so Tella throws herself into the legendary competition once more—and into the path of the murderous heir to the throne, a doomed love story, and a web of secrets…including her sister's. Caraval has always demanded bravery, cunning, and sacrifice. But now the game is asking for more. If Tella can't fulfill her bargain and deliver Legend's name, she'll lose everything she cares about—maybe even her life. But if she wins, Legend and Caraval will be destroyed forever.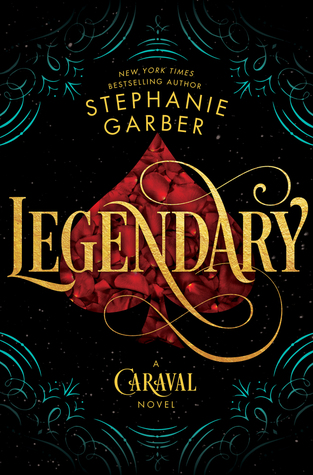 4. Furyborn by Claire Legrand
When assassins ambush her best friend, Rielle Dardenne risks everything to save him, exposing herself as one of a pair of prophesied queens: a queen of light, and a queen of blood. To prove she is the Sun Queen, Rielle must endure seven elemental magic trials. If she fails, she will be executed…unless the trials kill her first.
One thousand years later, the legend of Queen Rielle is a fairy tale to Eliana Ferracora. A bounty hunter for the Undying Empire, Eliana believes herself untouchable―until her mother vanishes. To find her, Eliana joins a rebel captain and discovers that the evil at the empire's heart is more terrible than she ever imagined.
As Rielle and Eliana fight in a cosmic war that spans millennia, their stories intersect, and the shocking connections between them ultimately determine the fate of their world―and of each other.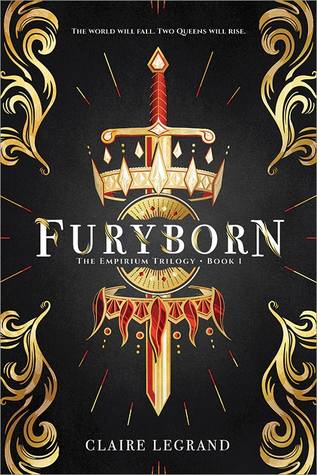 5. Puddin' by Julie Murphy
Millie Michalchuk has gone to fat camp every year since she was a girl. Not this year. This year she has new plans to chase her secret dream—and to kiss her crush. Callie Reyes is the pretty girl who is next in line for dance team captain and has the popular boyfriend. But when it comes to other girls, she's more frenemy than friend. When circumstances bring the girls together over the course of a semester, they will surprise everyone (especially themselves) by realizing they might have more in common than they ever imagined.
6. Allied by Amy Tintera
Emelina Flores and her sister, Olivia, were determined to bring peace to the people of Ruina. But as the war for liberation raged on, what triumph and freedom meant to Em and Olivia slowly changed. As Olivia's violence and thirst for vengeance became her only ambition, Em was left to pick up the pieces.
But it's not only Em who is upset by Olivia's increased violence. Other members of the Ruined army are beginning to see the cracks, and soon a small group of them defects from Olivia's army and joins Em instead. The two sisters are soon pitted against each other in an epic battle for the kingdom and the future, and only one will win.
7. All of This is True by Lygia Day Peñaflor
Miri Tan loved the book Undertow like it was a living being. So when she and her friends went to a book signing to meet the author, Fatima Ro, they concocted a plan to get close to her, even if her friends won't admit it now. As for Jonah, well—Miri knows none of that was Fatima's fault.
Soleil Johnston wanted to be a writer herself one day. When she and her friends started hanging out with her favorite author, Fatima Ro, she couldn't believe their luck—especially when Jonah Nicholls started hanging out with them, too. Now, looking back, Soleil can't believe she let Fatima manipulate her and Jonah like that. She can't believe that she got used for a book.
Penny Panzarella was more than the materialistic party girl everyone at the Graham School thought she was. She desperately wanted Fatima Ro to see that, and she saw her chance when Fatima asked the girls to be transparent with her. If only she'd known what would happen when Fatima learned Jonah's secret. If only she'd known that the line between fiction and truth was more complicated than any of them imagined. . . .
8. Listen to Your Heart by Kasie West
Talking to other people isn't Kate Bailey's favorite activity. She'd much rather be out on the lake, soaking up the solitude and sunshine. So when her best friend, Alana, convinces Kate to join their high school's podcast, Kate is not expecting to be chosen as the host. Now she'll have to answer calls and give advice on the air? Impossible.
But to Kate's surprise, she turns out to be pretty good at the hosting gig. Then the podcast gets in a call from an anonymous guy, asking for advice about his unnamed crush. Kate is pretty sure that the caller is gorgeous Diego Martinez, and even surer that the girl in question is Alana. Kate is excited for her friend … until Kate herself starts to develop feelings for Diego. Suddenly, Kate finds that while doling out wisdom to others may be easy, asking for help is tougher than it looks, and following your own advice is even harder.
9. Onyx and Ivory by Mindee Arnett
They call her Traitor Kate. It's a title Kate Brighton inherited from her father after he tried to assassinate the high king of Rime.
Cast out of the nobility, Kate now works for the royal courier service. Only the most skilled ride for the Relay and only the fastest survive, for when night falls, the drakes—deadly flightless dragons—come out to hunt. Fortunately, Kate has a secret edge: She is a wilder, born with forbidden magic that allows her to influence the minds of animals.
And it's this magic that leads her to a caravan massacred by drakes in broad daylight—the only survivor Corwin Tormaine, the son of the king. Her first love, the boy she swore to forget after he condemned her father to death.
With their paths once more entangled, Kate and Corwin must put the past behind them to face this new threat and an even darker menace stirring in the kingdom.
10. From Twinkle, With Love by Sandhya Menon
Aspiring filmmaker and wallflower Twinkle Mehra has stories she wants to tell and universes she wants to explore, if only the world would listen. So when fellow film geek Sahil Roy approaches her to direct a movie for the upcoming Summer Festival, Twinkle is all over it. The chance to publicly showcase her voice as a director? Dream come true. The fact that it gets her closer to her longtime crush, Neil Roy—a.k.a. Sahil's twin brother? Dream come true x 2.
When mystery man "N" begins emailing her, Twinkle is sure it's Neil, finally ready to begin their happily-ever-after. The only slightly inconvenient problem is that, in the course of movie-making, she's fallen madly in love with the irresistibly adorkable Sahil. Twinkle soon realizes that resistance is futile: The romance she's got is not the one she's scripted. But will it be enough?
11. Monday's Not Coming by Tiffany D. Jackson
Monday Charles is missing, and only Claudia seems to notice. Claudia and Monday have always been inseparable—more sisters than friends. So when Monday doesn't turn up for the first day of school, Claudia's worried. When she doesn't show for the second day, or second week, Claudia knows that something is wrong. Monday wouldn't just leave her to endure tests and bullies alone. Not after last year's rumors and not with her grades on the line. Now Claudia needs her best—and only—friend more than ever. But Monday's mother refuses to give Claudia a straight answer, and Monday's sister April is even less help.
As Claudia digs deeper into her friend's disappearance, she discovers that no one seems to remember the last time they saw Monday. How can a teenage girl just vanish without anyone noticing that she's gone?
12. 9 Days and 9 Nights by Katie Cotugno
Molly Barlow isn't that girl anymore. A business major at her college in Boston, she's reinvented herself after everything that went down a year ago… After all the people she hurt and the family she tore apart. Slowly, life is getting back to normal. Molly has just said I love you to her new boyfriend, Ian, and they are off on a romantic European vacation together, starting with scenic London. But there on a tube platform, the past catches up to her in the form of Gabe, her ex, traveling on his own parallel vacation with new girlfriend Sadie.
After comparing itineraries, Ian ends up extending an invite for Gabe and Sadie to join them on the next leg of their trip, to Ireland. And Molly and Gabe can't bring themselves to tell the truth about who they once were to each other to their new significant others. Now Molly has to spend 9 days and 9 nights with the boy she once loved, the boy whose heart she shredded, without Ian knowing. Will she make it through as new and improved Molly, or will everything that happened between her and Gabe come rushing back?
13. The Way You Make Me Feel by Maurene Goo
Clara Shin lives for pranks and disruption. When she takes one joke too far, her dad sentences her to a summer working on his food truck, the KoBra, alongside her uptight classmate Rose Carver. Not the carefree summer Clara had imagined. But maybe Rose isn't so bad. Maybe the boy named Hamlet (yes, Hamlet) crushing on her is pretty cute. Maybe Clara actually feels invested in her dad's business. What if taking this summer seriously means that Clara has to leave her old self behind?
With Maurene Goo's signature warmth and humor, The Way You Make Me Feel is a relatable story of falling in love and finding yourself in the places you'd never thought to look.
14. The Lies They Tell by Gillian French
Everyone in Tenney's Harbor, Maine, knows about the Garrison tragedy. How an unexplained fire ravaged their house, killing four of the five family members. But what people don't know is who did it. All fingers point at Pearl Haskins's father, the town drunk, who was the caretaker of the property, but she just can't believe it. Leave it to a town of rich people to blame "the help."
With her disgraced father now trying to find work in between booze benders, Pearl's future doesn't hold much more than waiting tables at the local country club, where the wealthy come to flaunt their money and spread their gossip. This year, Tristan, the last surviving Garrison, and his group of affluent and arrogant friends have made a point of sitting in Pearl's section. Though she's repulsed by most of them, Tristan's quiet sadness and somber demeanor have her rethinking her judgments. Befriending the boys could mean getting closer to the truth, clearing her father's name, and giving Tristan the closure he seems to be searching for. But it could also trap Pearl in a sinister web of secrets, lies, and betrayals that, once untangled, will leave no life unchanged . . . if it doesn't take hers first.
15. Love & Luck by Jenna Evans Welch
Addie is visiting Ireland for her aunt's over-the-top destination wedding, and hoping she can stop thinking about the one horrible thing she did that left her miserable and heartbroken—and threatens her future. But her brother, Ian, isn't about to let her forget, and his constant needling leads to arguments and even a fistfight between the two once inseparable siblings. Miserable, Addie can't wait to visit her friend in Italy and leave her brother—and her problems—behind. So when Addie discovers an unusual guidebook, Ireland for the Heartbroken, hidden in the dusty shelves of the hotel library, she's able to finally escape her anxious mind and Ian's criticism.
And then their travel plans change. Suddenly Addie finds herself on a whirlwind tour of the Emerald Isle, trapped in the world's smallest vehicle with Ian and his admittedly cute, Irish-accented friend Rowan. As the trio journeys over breathtaking green hills, past countless castles, and through a number of fairy-tale forests, Addie hopes her guidebook will heal not only her broken heart, but also her shattered relationship with her brother. That is if they don't get completely lost along the way.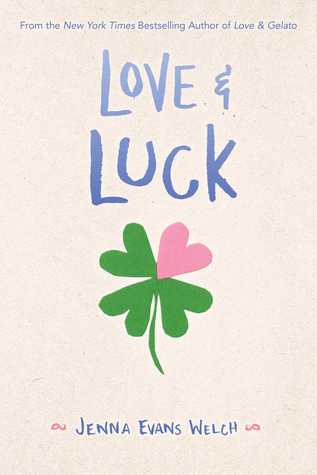 16. My So-Called Bollywood Life by Nisha Sharma
Winnie Mehta was never really convinced that Raj was her soulmate, but their love was written in the stars. Literally, a pandit predicted Winnie would find the love of her life before her 18th birthday, and Raj meets all of the qualifications. Which is why Winnie is shocked to return from her summer at film camp to find her boyfriend of three years hooking up with Jenny Dickens. Worse, Raj is crowned chair of the student film festival, a spot Winnie was counting on for her film school applications. As a self-proclaimed Bollywood expert, Winnie knows this is not how her perfect ending is scripted.
Then there's Dev, a fellow film geek, and one of the few people Winnie can count on to help her reclaim control of her story. Dev is smart charming, and challenges Winnie to look beyond her horoscope to find someone she'd pick for herself. But does falling for Dev mean giving up on her prophecy, and her chance to live happily ever after? To get her Bollywood-like life on track, Winnie will need a little bit of help from fate, family, and of course, a Bollywood movie star.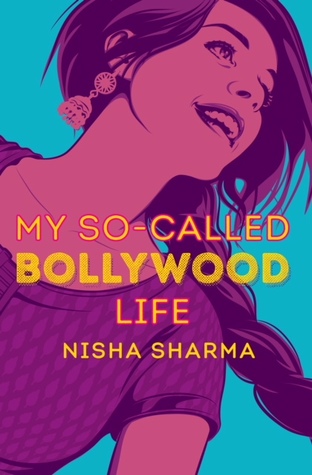 17. Girl Made of Stars by Ashley Herring Blake
Mara and Owen are about as close as twins can get. So when Mara's friend Hannah accuses Owen of rape, Mara doesn't know what to think. Can the brother she loves really be guilty of such a violent crime? Torn between the family she loves and her own sense of right and wrong, Mara is feeling lost, and it doesn't help that things have been strained with her ex and best friend since childhood, Charlie.
As Mara, Hannah, and Charlie navigate this new terrain, Mara must face a trauma from her own past and decide where Charlie fits in her future. With sensitivity and openness, this timely novel confronts the difficult questions surrounding consent, victim blaming, and sexual assault.
CHECK OUT THESE OTHER *EPIC* YA BOOKS COMING OUT IN MAY!
---
What's on your most anticipated list? Which book are you going to pick up first? Tell us in the comments below!