February is the shortest month of the year so you better quit school, your job and your Netflix in order to read all of these books.

We know, we know, you're TBR pile can't handle any more books right now, and you're already behind on your Goodreads goal, but we do think you ought to at least take a peek at this list of the most anticipated young adult novels publishing in February 2017. . . you know, just in case there's something here that you ABSOLUTELY HAVE TO READ OMG.

---
The 16 Most Anticipated YA Books to Read in February 2017
1. KING'S CAGE by Victoria Aveyard

👸🏻 AHHHHH KING'S CAGE IS HERE!! In this breathless third installment to Victoria Aveyard's bestselling Red Queen series, allegiances are tested on every side. And when the Lightning Girl's spark is gone, who will light the way for the rebellion?

2. THE HATE U GIVE by Angie Thomas
👊🏿 Inspired by the Black Lives Matter movement, Angie Thomas's searing debut about an ordinary girl in extraordinary circumstances addresses issues of racism and police violence with intelligence, heart, and unflinching honesty. Soon to be a major motion picture from Fox 2000/Temple Hill Productions.

3. WINTERSONG by S. Jae-Jones
THIS IS A YA RETELLING OF LABYRINTH LIKE WHAT. All her life, nineteen-year-old Liesl has heard tales of the beautiful, mysterious Goblin King. He is the Lord of Mischief, the Ruler Underground, and the muse around which her music is composed. Yet, as Liesl helps shoulder the burden of running her family's inn, her dreams of composition and childish fancies about the Goblin King must be set aside in favor of more practical concerns. But when her sister Käthe is taken by the goblins, Liesl journeys to their realm to rescue her sister and return her to the world above. The Goblin King agrees to let Käthe go—for a price. The life of a maiden must be given to the land, in accordance with the old laws. A life for a life, he says. Without sacrifice, nothing good can grow. Without death, there can be no rebirth. In exchange for her sister's freedom, Liesl offers her hand in marriage to the Goblin King. He accepts.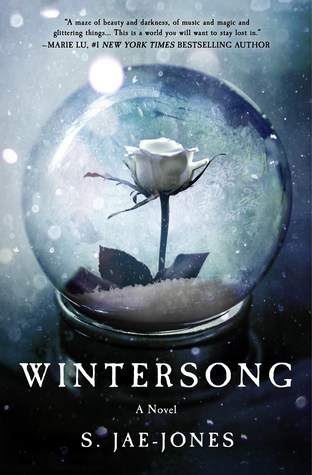 4. THE BURNING WORLD by Isaac Marion
This is the long-awaited sequel to WARM BODIES!  How do you fight an enemy that's in everyone? Can the world ever really change? With their home overrun by madmen, R, Julie, and their ragged group of refugees plunge into the otherworldly wastelands of America in search of answers. But there are some answers R doesn't want to find. A past life, an old shadow, crawling up from the basement.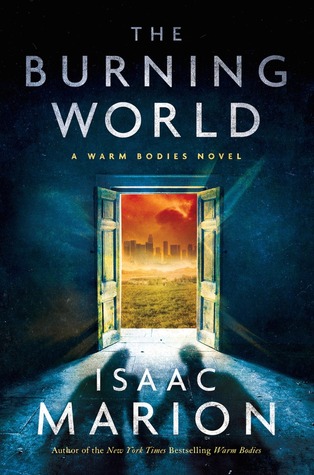 5. EMPRESS OF A THOUSAND SKIES by Rhoda Belleza
Rhee, also known as Crown Princess Rhiannon Ta'an, is the sole surviving heir to a powerful dynasty. She'll stop at nothing to avenge her family and claim her throne. Aly has risen above his war refugee origins to find fame as the dashing star of a DroneVision show. But when he's falsely accused of killing Rhee, he's forced to prove his innocence to save his reputation – and his life. With planets on the brink of war, Rhee and Aly are thrown together to confront a ruthless evil that threatens the fate of the entire galaxy.

6. WE ARE OKAY by Nina LaCour
Marin hasn't spoken to anyone from her old life since the day she left everything behind. No one knows the truth about those final weeks. Not even her best friend Mabel. But even thousands of miles away from the California coast, at college in New York, Marin still feels the pull of the life and tragedy she's tried to outrun. Now, months later, alone in an emptied dorm for winter break, Marin waits. Mabel is coming to visit and Marin will be forced to face everything that's been left unsaid and finally confront the loneliness that has made a home in her heart.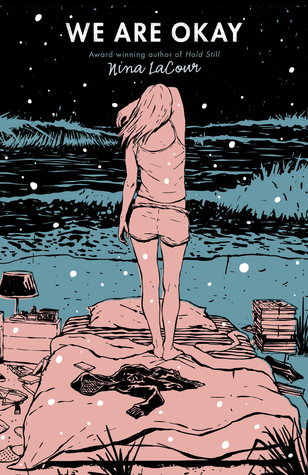 7. THE WISH GRANTER by C.J. Redwine
An epic, romantic, and action-packed fantasy inspired by the tale of Rumpelstiltskin, about a bastard princess who must take on an evil fae to save her brother's soul, from C. J. Redwine, the New York Times bestselling author of The Shadow Queen. Perfect for fans of Graceling and the Lunar Chronicles.

8. LONG MAY SHE REIGN by Rhiannon Thomas
Freya was never meant to be queen. Twenty-third in line to the throne, she never dreamed of a life in the palace, and would much rather research in her laboratory than participate in the intrigues of the court. However, when an extravagant banquet turns deadly and the king and those closest to him are poisoned, Freya suddenly finds herself on the throne. She may have escaped the massacre, but she is far from safe. The nobles don't respect her, her councillors want to control her, and with the mystery of who killed the king still unsolved, she knows that a single mistake could cost her the kingdom—and her life.
9. LIFEBLOOD by Gena Showalter
⏳ This is the sequel to FIRSTLIFE! With her last living breath, Tenley "Ten" Lockwood made her choice and picked her realm in the Everlife. Now, as the war between Troika and Myriad rages, she must face the consequences.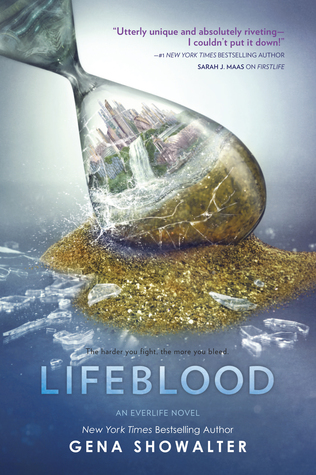 10. DAUGHTER OF THE PIRATE KING by Tricia Levenseller

Sent on a mission to retrieve an ancient hidden map—the key to a legendary treasure trove—seventeen-year-old pirate captain Alosa deliberately allows herself to be captured by her enemies, giving her the perfect opportunity to search their ship. More than a match for the ruthless pirate crew, Alosa has only one thing standing between her and the map: her captor, the unexpectedly clever and unfairly attractive first mate, Riden. But not to worry, for Alosa has a few tricks up her sleeve, and no lone pirate can stop the Daughter of the Pirate King.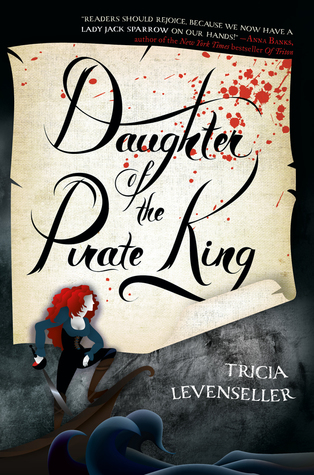 11. THE LAST OF AUGUST by Brittany Cavallaro
🔍 This is the sequel to A STUDY IN CHARLOTTE! In the second brilliant, action-packed book in the Charlotte Holmes trilogy, Jamie Watson and Charlotte Holmes are in a chase across Europe to untangle a web of shocking truths about the Holmes and Moriarty families.
12. THE SHIP BEYOND TIME by Heidi Heilig
This is the sequel to THE GIRL FROM EVERYWHERE! Nix has spent her whole life journeying to places both real and imagined aboard her time-traveling father's ship. And now it's finally time for her to take the helm. Her future lies bright before her—until she learns that she is destined to lose the one she loves.
13. THE VALIANT by Lesley Livingston
Fallon is the daughter of a proud Celtic king and the younger sister of the legendary warrior Sorcha. When Fallon was just a child, Sorcha was killed while defending their home from the armies of Julius Caesar. On the eve of her seventeenth birthday, Fallon is excited to follow in her sister's footsteps and earn her place in her father's war band. She never gets the chance. Fallon is captured by ruthless brigands who sell her to an elite training school for female gladiators owned by none other than Julius Caesar himself. In a cruel twist of fate, the man who destroyed Fallon s family might be her only hope of survival.
14. RONIT & JAMIL by Pamela Laskin
Pamela L. Laskin's beautiful and lyrical novel in verse delivers a fresh and captivating retelling of Shakespeare's Romeo and Juliet that transports the star-crossed lovers to the modern-day Israel-Palestine conflict.
15. THE EDUCATION OF MARGOT SANCHEZ by Lilliam Rivera
Pretty in Pink comes to the South Bronx in this bold and romantic coming-of-age novel about dysfunctional families, good and bad choices, and finding the courage to question everything you ever thought you wanted—from debut author Lilliam Rivera.
16. AMERICAN STREET by Ibi Zoboi
American Street is an evocative and powerful coming-of-age story perfect for fans of Everything, Everything; Bone Gap; and All American Boys. In this stunning debut novel, Pushcart-nominated author Ibi Zoboi draws on her own experience as a young Haitian immigrant, infusing this lyrical exploration of America with magical realism and vodou culture.
Check out these other *epic* YA books coming out in February!
---
What other February new releases are you excited to read? Tell us in the comments below!

Check out more curated reading lists here!
Save
Save
Save
Save
Save
Save
Save
Save
Save
Save
Save
Save
Save
Save
Save