IT'S GONNA BE MAY. We're not entirely sure how our bookshelves are going to handle all the new hardcovers. You may have to get another bookshelf…or two or three. Can't decide what to read next? Let this list decide for you! Browse through to see what the YA community is most excited to read in May!
The 18 Most Anticipated YA Books to Read in May 2017
1. A Court of Wings and Ruin by Sarah J. Maas

This is the third book in this series! Feyre has returned to the Spring Court, determined to gather information on Tamlin's maneuverings and the invading king threatening to bring Prythian to its knees. But to do so she must play a deadly game of deceit-and one slip may spell doom not only for Feyre, but for her world as well. As war bears down upon them all, Feyre must decide who to trust amongst the dazzling and lethal High Lords-and hunt for allies in unexpected places.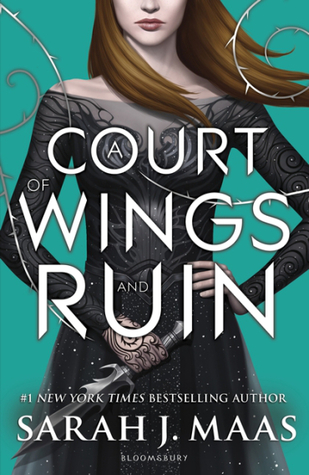 2. LORD OF SHADOWS by Cassandra Clare
This is the sequel to Lady Midnight! Emma Carstairs has finally avenged her parents. She thought she'd be at peace. But she is anything but calm. Torn between her desire for her parabatai Julian and her desire to protect him from the brutal consequences of parabatai relationships, she has begun dating his brother, Mark. But Mark has spent the past five years trapped in Faerie; can he ever truly be a Shadowhunter again?

3. FLAME IN THE MIST by Renée Ahdieh
The daughter of a prominent samurai, Mariko has long known her place—she may be an accomplished alchemist, whose cunning rivals that of her brother Kenshin, but because she is not a boy, her future has always been out of her hands. At just seventeen years old, Mariko is promised to Minamoto Raiden, the son of the emperor's favorite consort—a political marriage that will elevate her family's standing. But en route to the imperial city of Inako, Mariko narrowly escapes a bloody ambush by a dangerous gang of bandits known as the Black Clan, who she learns has been hired to kill her before she reaches the palace.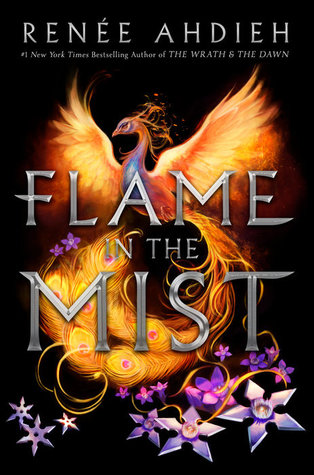 4. ALWAYS AND FOREVER, LARA JEAN by Jenny Han
Lara Jean's letter-writing days aren't over in this surprise follow-up to the New York Times bestselling To All the Boys I've Loved Before and P.S. I Still Love You.

5. WHEN DIMPLE MET RISHI by Sandhya Menon
A laugh-out-loud, heartfelt YA romantic comedy, told in alternating perspectives, about two Indian-American teens whose parents have arranged for them to be married.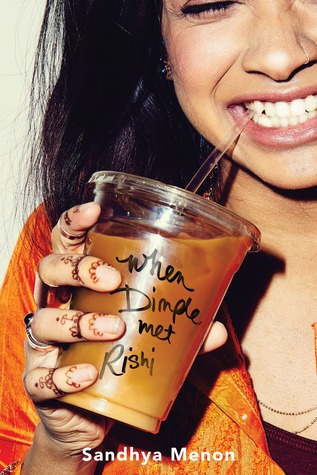 6. THICK AS THIEVES by Megan Whalen Turner
Kamet, a secretary and slave to his Mede master, has the ambition and the means to become one of the most powerful people in the Empire. But with a whispered warning the future he envisioned is wrenched away, and he is forced onto a very different path. Set in the world of the Queen's Thief, an ordinary hero takes on an extraordinary mission. Includes two maps, a map of the world of the Queen's Thief, and a map of Kamet's journey.

7. THE CROWN'S FATE by Evelyn Skye
This is the sequel to The Crown's Game! With revolution on the rise, dangerous new magic rearing up, and a tsardom up for the taking, Vika, Nikolai, and Pasha must fight—or face the destruction of not only their world but also themselves.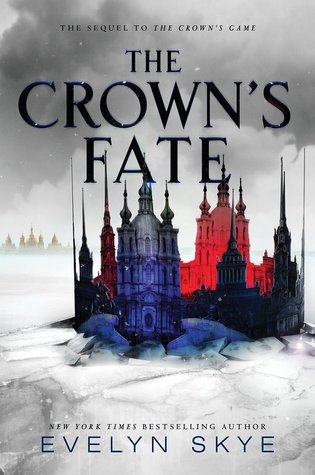 8. THE NAMES THEY GAVE US by Emery Lord
Lucy Hansson was ready for a perfect summer with her boyfriend, working at her childhood Bible camp on the lake. But when her mom's cancer reappears, Lucy falters—in faith, in love, and in her ability to cope. When her boyfriend "pauses" their relationship and her summer job switches to a different camp—one for troubled kids—Lucy isn't sure how much more she can handle. Attempting to accept a new normal, Lucy slowly regains footing among her vibrant, diverse coworkers, Sundays with her mom, and a crush on a fellow counselor. But when long-hidden family secrets emerge, can Lucy set aside her problems and discover what grace really means?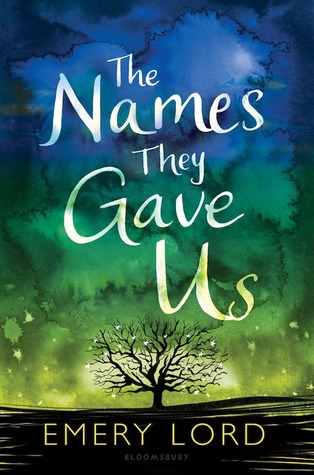 9. WHEN IT'S REAL by Erin Watt
From #1 New York Times bestselling author duo Erin Watt comes the addictive contemporary tale of a teen rock star in need of an image makeover and the teen girl hired to be his fake girlfriend.
10. ONE OF US IS LYING by Karen M. McManus

The Breakfast Club meets Pretty Little Liars, One of Us Is Lying is the story of what happens when five strangers walk into detention and only four walk out alive. Everyone is a suspect, and everyone has something to hide.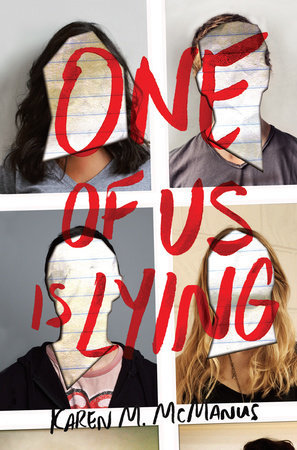 11. DREAMFALL by Amy Plum
Cata Cordova suffers from such debilitating insomnia that she agreed to take part in an experimental new procedure. She thought things couldn't get any worse…but she was terribly wrong. Soon after the experiment begins, there's a malfunction with the lab equipment, and Cata and six other teen patients are plunged into a shared dreamworld with no memory of how they got there. Even worse, they come to the chilling realization that they are trapped in a place where their worst nightmares have come to life.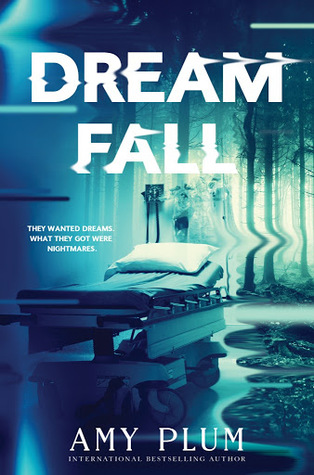 12. AVENGED by Amy Tintera
This is the sequel to Ruined! Emelina Flores has come home to Ruina. After rescuing her sister Olivia from imprisonment in rival kingdom Lera, Em and Olivia together vow to rebuild Ruina to its former glory. But their fight has only begun. Olivia is determined to destroy everyone who acts against Ruina, but Em isn't as sure. Ever since Em posed as Prince Casimir's betrothed in Lera, she's started to see another side to this war. And now that Cas has taken the throne, Em believes a truce is within reach. But Olivia suspects that Em's romantic feelings for Cas are just coloring her judgement.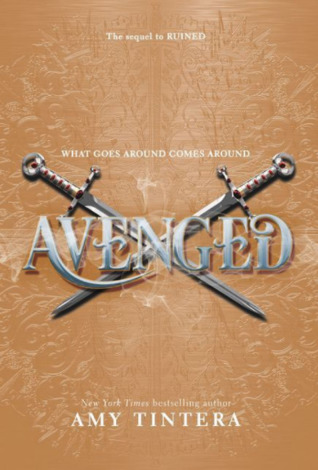 13. RAMONA BLUE by Julie Murphy
Ramona was only five years old when Hurricane Katrina changed her life forever. Since then, it's been Ramona and her family against the world. Standing over six feet tall with unmistakable blue hair, Ramona is sure of three things: she likes girls, she's fiercely devoted to her family, and she knows she's destined for something bigger than the trailer she calls home in Eulogy, Mississippi. But juggling multiple jobs, her flaky mom, and her well-meaning but ineffectual dad forces her to be the adult of the family. Now, with her sister, Hattie, pregnant, responsibility weighs more heavily than ever.
14. IT STARTED WITH GOODBYE by Christina June
Sixteen-year-old Tatum Elsea is bracing for the worst summer of her life. After being falsely accused of a crime, she's stuck under stepmother-imposed house arrest and her BFF's gone ghost. Tatum fills her newfound free time with community service by day and working at her covert graphic design business at night (which includes trading emails with a cute cello-playing client). When Tatum discovers she's not the only one in the house keeping secrets, she finds she has the chance to make amends with her family and friends. Equipped with a new perspective, and assisted by her feisty step-abuela-slash-fairy-godmother, Tatum is ready to start fresh and maybe even get her happy ending along the way.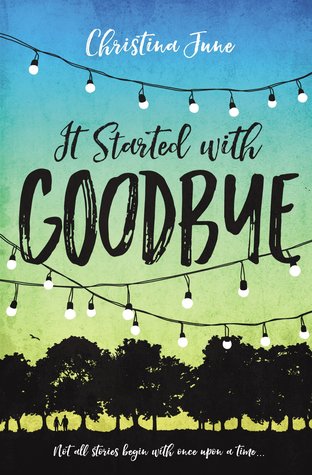 15. COLD SUMMER by Gwen Cole
Kale Jackson has spent years trying to control his time-traveling ability but hasn't had much luck. One day he lives in 1945, fighting in the war as a sharpshooter and helplessly watching soldiers—friends—die. Then the next day, he's back in the present, where WWII has bled into his modern life in the form of PTSD, straining his relationship with his father and the few friends he has left. Every day it becomes harder to hide his battle wounds, both physical and mental, from the past.
16. HOUSE OF FURIES by Madeleine Roux
After escaping a harsh school where punishment was the lesson of the day, seventeen-year-old Louisa Ditton is thrilled to find employment as a maid at a boarding house. But soon after her arrival at Coldthistle House, Louisa begins to realize that the house's mysterious owner, Mr. Morningside, is providing much more than lodging for his guests. Far from a place of rest, the house is a place of judgment, and Mr. Morningside and his unusual staff are meant to execute their own justice on those who are past being saved. Louisa begins to fear for a young man named Lee who is not like the other guests. He is charismatic and kind, and Louisa knows that it may be up to her to save him from an untimely judgment. But in this house of distortions and lies, how can Louisa be sure whom to trust?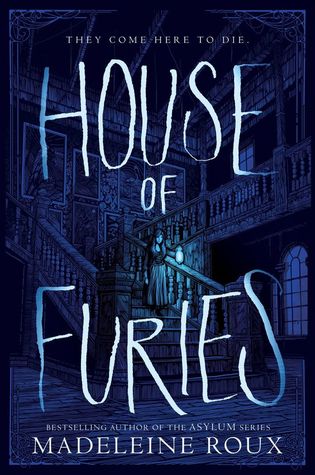 17. IT'S NOT LIKE IT'S A SECRET by Misa Sugiura
Sixteen-year-old Sana Kiyohara has too many secrets. Some are big, like the fact that her father may be having an affair. And then there's the one that she can barely even admit to herself—the one about how she might have a crush on her best friend. When Sana and her family move to California, she begins to wonder if it's finally time for some honesty, especially after she meets Jamie Ramirez. Jamie is beautiful and smart and unlike anyone Sana's ever known. There are just a few problems: Sana's new friends don't trust Jamie's crowd; Jamie's friends clearly don't want her around anyway; and a sweet guy named Caleb seems to have more-than-friendly feelings for her. Meanwhile, her dad's affair is becoming too obvious to ignore.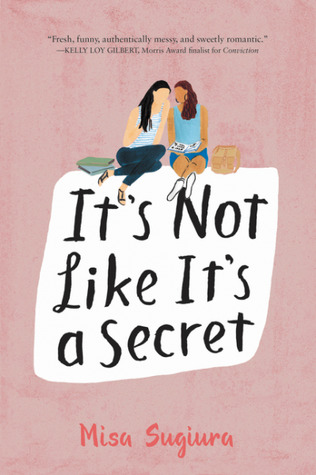 18. ELIZA & HER MONSTERS by Francesca Zappia
In the real world, Eliza Mirk is shy, weird, and friendless. Online, Eliza is LadyConstellation, anonymous creator of the wildly popular webcomic Monstrous Sea. Eliza can't imagine enjoying the real world as much as she loves her digital community, and has no desire to try. Then Wallace Warland, Monstrous Sea's biggest fanfiction writer, transfers to her school. Wallace thinks Eliza is just another fan, and Eliza begins to wonder if a life offline might be worthwhile. But when Eliza's secret is accidentally shared with the world, everything she's built—her story, her relationship with Wallace, and even her sanity—begins to fall apart.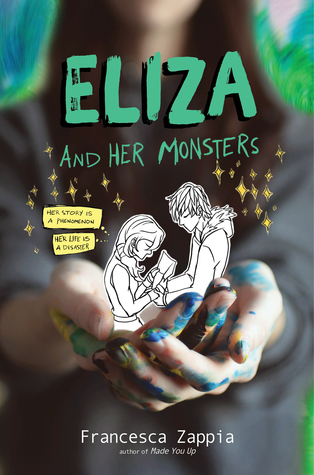 Check out these other *epic* YA books coming out in May!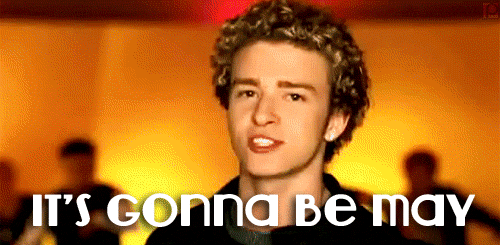 What other May new releases are you excited to read? Tell us in the comments below!

Check out more curated reading lists here!
Save
Save
Save
Save
Save
Save
Save
Save
Save
Save
Save
Save
Save
Save
Save
Save
Save
Save
Save
Save
Save
Save