Someone let me know how we're already looking at August.  I would be more outraged, but a new month means new releases so… I guess the summer already being halfway over is a loss I'm willing to take.  Hopefully some of these books will balance out a win.
The 18 Most Anticipated YA Books To Read In August
1. Wonder Woman: Warbringer by Leigh Bardugo
She will become one of the world's greatest heroes: WONDER WOMAN. But first she is Diana, Princess of the Amazons. And her fight is just beginning. . . .
Diana longs to prove herself to her legendary warrior sisters. But when the opportunity finally comes, she throws away her chance at glory and breaks Amazon law—risking exile—to save a mere mortal. Even worse, Alia Keralis is no ordinary girl and with this single brave act, Diana may have doomed the world.
Alia just wanted to escape her overprotective brother with a semester at sea. She doesn't know she is being hunted. When a bomb detonates aboard her ship, Alia is rescued by a mysterious girl of extraordinary strength and forced to confront a horrible truth: Alia is a Warbringer—a direct descendant of the infamous Helen of Troy, fated to bring about an age of bloodshed and misery.
Together, Diana and Alia will face an army of enemies—mortal and divine—determined to either destroy or possess the Warbringer. If they have any hope of saving both their worlds, they will have to stand side by side against the tide of war.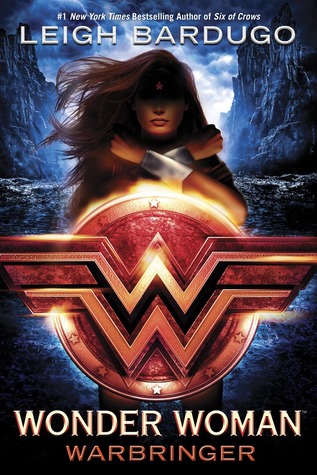 2. Wicked Like a Wildfire by Lana Popović
Fans of Holly Black and Leigh Bardugo will be bewitched by Lana Popovic's debut YA fantasy novel about a bargain that binds the fates—and hearts—of twin sisters to a force larger than life.
All the women in Iris and Malina's family have the unique magical ability or "gleam" to manipulate beauty. Iris sees flowers as fractals and turns her kaleidoscope visions into glasswork, while Malina interprets moods as music. But their mother has strict rules to keep their gifts a secret, even in their secluded sea-side town. Iris and Malina are not allowed to share their magic with anyone, and above all, they are forbidden from falling in love.
But when their mother is mysteriously attacked, the sisters will have to unearth the truth behind the quiet lives their mother has built for them. They will discover a wicked curse that haunts their family line—but will they find that the very magic that bonds them together is destined to tear them apart forever?
Wicked Like a Wildfire is the first in a two-book series. Readers will be rapt with anticipation for the sequel.
3. After the Game by Abbi Glines
The third book in the #1 New York Times bestselling Field Party series—a southern soap opera with football, cute boys, and pick-up trucks—from USA TODAY bestselling author Abbi Glines.
Two years ago, Riley Young fled from Lawton, Alabama. After accusing the oldest Lawton son, Rhett, of rape, everyone called her a liar and she had no option but to leave. Now she's back, but she's not at Lawton High finishing up her senior year. She's at home raising the little girl that no one believed was Rhett's.
Rhett is off at college living the life he was afraid he'd lose with Riley's accusation, so Riley agrees to move back to Lawton so she and her parents could take care of her grandmother, who is suffering from Alzheimer's. But the town still hasn't forgotten their hate for her, and she hasn't forgotten the way they turned on her when she needed them most.
When town golden boy Brady Higgens finds Riley and her daughter, Bryony, stranded on the side of the road in a storm, he pulls over and gives them a ride. Not because he cares about Riley, of course, but because of the kid.
But after the simple car ride, he begins to question everything he thought he knew. Could Brady believe Riley and risk losing everything?
4.The Dazzling Heights by Katharine McGee
New York City, 2118. A glittering vision of the future, where anything is possible – if you want it enough.
Manhattan is home to a thousand-story supertower, a beacon of futuristic glamour and high-tech luxury… and to millions of people living scandalous, secretive lives.
Leda is haunted by nightmares of what happened on the worst night of her life. She's afraid the truth will get out – which is why she hires Watt, her very own hacker, to keep an eye on all of the witnesses for her. But what happens when their business relationship turns personal?
When Rylin receives a scholarship to an elite upper-floor school, her life transforms overnight. But being here also means seeing the boy she loves: the one whose heart she broke, and who broke hers in return.
Avery is grappling with the reality of her forbidden romance – is there anywhere in the world that's safe for them to be together?
And then there's Calliope, the mysterious, bohemian beauty who's arrived in New York with a devious goal in mind – and too many secrets to count.
Here in the Tower, no one is safe – because someone is watching their every move, someone with revenge in mind. After all, in a world of such dazzling heights, you're always only one step away from a devastating fall….
5. Little & Lion by Brandy Colbert
When Suzette comes home to Los Angeles from her boarding school in New England, she isn't sure if she'll ever want to go back. L.A. is where her friends and family are (along with her crush, Emil). And her stepbrother, Lionel, who has been diagnosed with bipolar disorder, needs her emotional support.
But as she settles into her old life, Suzette finds herself falling for someone new…the same girl her brother is in love with. When Lionel's disorder spirals out of control, Suzette is forced to confront her past mistakes and find a way to help her brother before he hurts himself–or worse.
6. Shimmer and Burn by Mary Taranta
To save her sister's life, Faris must smuggle magic into a plague-ridden neighboring kingdom in this exciting and dangerous start to a brand-new fantasy duology.
Faris grew up fighting to survive in the slums of Brindaigel while caring for her sister, Cadence. But when Cadence is caught trying to flee the kingdom and is sold into slavery, Faris reluctantly agrees to a lucrative scheme to buy her back, inadvertently binding herself to the power-hungry Princess Bryn, who wants to steal her father's throne.
Now Faris must smuggle stolen magic into neighboring Avinea to incite its prince to alliance—magic that addicts in the war-torn country can sense in her blood and can steal with a touch. She and Bryn turn to a handsome traveling magician, North, who offers protection from Avinea's many dangers, but he cannot save Faris from Bryn's cruelty as she leverages Cadence's freedom to force Faris to do anything—or kill anyone—she asks. Yet Faris is as fierce as Bryn, and even as she finds herself falling for North, she develops schemes of her own.
With the fate of kingdoms at stake, Faris, Bryn, and North maneuver through a dangerous game of magical and political machinations, where lives can be destroyed—or saved—with only a touch.
7. Just Friends by Tiffany Pitcock
A new spin on the classic smart-girl-and-bad-boy setup, this witty contemporary romance shows how easily a friendship – even one built on an elaborate lie – can become so much more.
Jenny meets Chance for the very first time when she is assigned as his partner in their Junior Oral Communications class. But after they rescue a doomed assignment with one clever lie, the whole school is suddenly convinced that Little-Miss-Really-Likes-Having-A's and the most scandalous heartbreaker in school have been best friends forever. It's amazing how quickly a lie can grow―especially when you really, really want it to be the truth.
With Jenny, Chance can live the normal life he's always kind of wanted. And with Chance, Jenny can have the exciting teen experiences that TV shows and movies have always promised. Through it all, they hold on to the fact that they are "just friends." But that might be the biggest lie of all.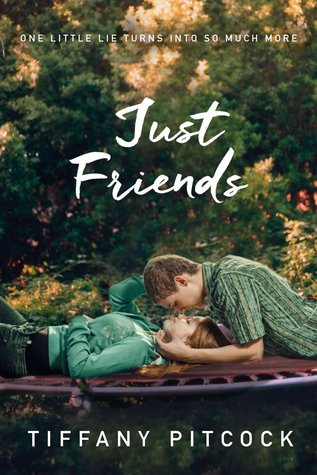 8. The Hearts We Sold by Emily Lloyd-Jones
When Dee Moreno makes a deal with a demon—her heart in exchange for an escape from a disastrous home life—she finds the trade may have been more than she bargained for. And becoming "heartless" is only the beginning. What lies ahead is a nightmare far bigger, far more monstrous than anything she could have ever imagined.
With reality turned on its head, Dee has only a group of other deal-making teens to keep her grounded, including the charming but secretive James Lancer. And as something grows between them amid an otherworldy ordeal, Dee begins to wonder: Can she give someone her heart when it's no longer hers to give?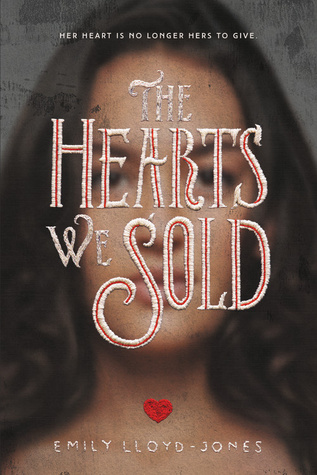 9. Dress Codes for Small Towns by Courtney Stevens
As the tomboy daughter of the town's preacher, Billie McCaffrey has always struggled with fitting the mold of what everyone says she should be. She'd rather wear sweats, build furniture, and get into trouble with her solid group of friends: Woods, Mash, Davey, Fifty, and Janie Lee.
But when Janie Lee confesses to Billie that she's in love with Woods, Billie's filled with a nagging sadness as she realizes that she is also in love with Woods…and maybe with Janie Lee, too.
Always considered "one of the guys," Billie doesn't want anyone slapping a label on her sexuality before she can understand it herself. So she keeps her conflicting feelings to herself, for fear of ruining the group dynamic. Except it's not just about keeping the peace, it's about understanding love on her terms—this thing that has always been defined as a boy and a girl falling in love and living happily ever after. For Billie—a box-defying dynamo—it's not that simple.
Readers will be drawn to Billie as she comes to terms with the gray areas of love, gender, and friendship, in this John Hughes-esque exploration of sexual fluidity.
10. Thirteen Rising by Romina Russell
The master has been unmasked. Rho's world has been turned upside down. With her loved ones in peril and all the stars set against her, can the young Guardian from House Cancer muster the strength to keep fighting? Or has she finally found her match in a master whose ambition to rule knows no limits?
11. Crystal Blade by Kathryn Purdie
Sonya and Anton may have brought about a revolution, but can they protect their homeland—and their love—with so many forces threatening to tear them apart?
The empire has fallen, Valko faces trial, and Sonya is finally free from her fate as Sovereign Auraseer. But Sonya's expanding abilities are just as unstable as the new government of Riaznin. Not only can she feel the emotions of others but, unlike most Auraseers, she's learned to make others feel what she's feeling as well. And with her relationship falling apart, Sonya isn't immune to her power's sinister temptations.
Now, as Sonya fights to contain her own darkness, she senses a new evil lurking in the shadows of the palace. Someone from Sonya's past has returned seeking revenge—and she won't be satisfied until Sonya has suffered for her mistakes.
12. These Things I've Done by Rebecca Phillips
BEFORE: Dara and Aubrey have been inseparable since they became best friends in sixth grade. Dara is the fearless one, Aubrey the prodigy, yet despite their differences, they support each other unconditionally. However, as they begin their sophomore year of high school, cracks in their friendship begin to form, testing the bond they always thought was unbreakable.
AFTER: It's been fifteen months since the accident that killed Aubrey, and not a day goes by that Dara isn't racked with guilt over her role in her best friend's death. Now, after spending a year away from home in order to escape the constant reminders of what happened, Dara is back at her old high school to start her senior year. Dara thought the worst thing about coming home would be confronting the memories of Aubrey that relentlessly haunt her, but she soon realizes it isn't half as difficult as seeing Ethan, Aubrey's brother, every day. Not just because he's a walking reminder of what she did, but because the more her feelings for him change, the more she knows she's betraying her best friend one final time.
13. The Secret History of Us by Jessi Kirby
In this gorgeously written, emotional novel that fans of Sarah Dessen will enjoy, a teenage girl must piece together the parts of her life she doesn't remember after a severe collision leaves her with no memory of the past four years.
When Olivia awakes in a hospital bed following a near-fatal car accident, she can't remember how she got there. She figures it's because she was in a coma for a week, but as time goes on, she realizes she's lost more than just the last week of her life—she's lost all memory of events that happened years ago. Gone is any recollection of starting or graduating high school; the prom; or her steady boyfriend Matt. Trying to figure out who she is feels impossible when everyone keeps telling her who she was.
As Liv tries to sort out her family and friends' perceptions of her, the one person she hasn't heard enough from is Walker, the guy who saved her the night her car was knocked off that bridge into the bay below. Walker is the hardened boy who's been keeping his distance and the one person that has made Liv feel like her old self…whoever that is. With feelings growing for Walker, tensions rising with Matt, and secrets she can't help but feel are being kept from her, Olivia must find her place in a life she doesn't remember living.
14. Reunited by Colleen Houck
After surviving her otherworldly adventure, Lily wakes up on her nana's farm having forgotten everything. Her sun prince, her travels to Egypt, and her journey to the Afterlife are all distant memories.
But Lily is not the girl she once was. Her body is now part human, part lion, and part fairy. And if that isn't bad enough, she must now harness this power of three and become Wasret: a goddess destined to defeat the evil god Seth once and for all.
With the help of her old friend Dr. Hassan, Lily departs on her final voyage through the cosmos and across the plains of Egypt. On the journey, she will transform into the being she is destined to become.
Reunited is the heart-pounding conclusion to the Reawakened series.
It is time for Lily to find her sunset.
15. A Map for Wrecked Girls by Jessica Taylor
We sat at the edge of the ocean—my sister Henri and I—inches apart but not touching at all. We'd been so sure someone would find us by now.
Emma had always orbited Henri, her fierce, magnetic queen bee of an older sister, and the two had always been best friends. Until something happened that wrecked them.
I'd trusted Henri more than I'd trusted myself. Wherever she told me to go, I'd follow.
Then the unthinkable occurs—a watery nightmare off the dazzling coast. The girls wash up on shore, stranded. Their only companion is Alex, a troubled boy agonizing over his own secrets. Trapped in this gorgeous hell, Emma and Alex fall together as Emma and Henri fall catastrophically apart.
For the first time, I was afraid we'd die on this shore.
To find their way home, the sisters must find their way back to each other. But there's no map for this—or anything. Can they survive the unearthing of the past and the upheaval of the present?
16. The Dire King by William Ritter
The fate of the world is in the hands of detective of the supernatural R. F. Jackaby and his intrepid assistant, Abigail Rook. An evil king is turning ancient tensions into modern strife, using a blend of magic and technology to push Earth and the Otherworld into a mortal competition. Jackaby and Abigail are caught in the middle as they continue to solve the daily mysteries of New Fiddleham, New England — like who's created the rend between the worlds, how to close it, and why zombies are appearing around. At the same time, the romance between Abigail and the shape-shifting police detective Charlie Cane deepens, and Jackaby's resistance to his feelings for 926 Augur Lane's ghostly lady, Jenny, begins to give way. Before the four can think about their own futures, they will have to defeat an evil that wants to destroy the future altogether.
The epic conclusion to the New York Times best-selling Jackaby series features sly humor and a quirky cast of unforgettable characters as they face off against their most dangerous, bone-chilling foe ever.
17. The Arsonist by Stephanie Oakes
Molly Mavity is not a normal teenage girl. For one thing, her father is a convicted murderer, and his execution date is fast approaching. For another, Molly refuses to believe that her mother is dead, and she waits for the day when they'll be reunited . . . despite all evidence that this will never happen.
Pepper Yusef is not your average teenage boy. A Kuwaiti immigrant with epilepsy, serious girl problems, and the most useless seizure dog in existence, he has to write a series of essays over the summer . . . or fail out of school.
And Ava Dreyman—the brave and beautiful East German resistance fighter whose murder at seventeen led to the destruction of the Berlin Wall—is unlike anyone you've met before.
When Molly gets a package leading her to Pepper, they're tasked with solving a decades-old mystery: find out who killed Ava, back in 1989. Using Ava's diary for clues, Molly and Pepper realize there's more to her life—and death—than meets the eye. Someone is lying to them. And someone out there is guiding them along, desperate for answers.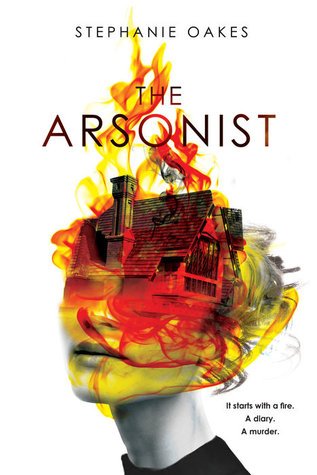 18. The Authentics by Abdi Nazemian
Daria Esfandyar is Iranian-American and proud of her heritage, unlike some of the "Nose Jobs" in the clique led by her former best friend, Heidi Javadi. Daria and her friends call themselves the Authentics, because they pride themselves on always keeping it real.
But in the course of researching a school project, Daria learns something shocking about her past, which launches her on a journey of self-discovery. It seems everyone is keeping secrets. And it's getting harder to know who she even is any longer.
With infighting among the Authentics, her mother planning an over-the-top sweet sixteen party, and a romance that should be totally off limits, Daria doesn't have time for this identity crisis. As everything in her life is spinning out of control—can she figure out how to stay true to herself?
Check out these other *epic* YA books coming out in August!
---
What other August new releases are you excited to read? Tell us in the comments below!