Can you believe it's almost November, book nerds?! Time is flying by and we're totally okay with it because that means all the exciting fall books we've been eagerly waiting for are almost all here! *BOOK SHIMMIES IN HAPPINESS* We are so ready to add the rest of our most anticipated YA of the season to our shelf. With new ~epic~ sci-fi adventures to heartwarming friendship stories to fairytale retellings, we are almost all set for the year. Scroll down to see what's coming up!
14 Most Anticipated YA Books to Read in November
1. Renegades by Marissa Meyer
Secret Identities. Extraordinary Powers. She wants vengeance. He wants justice.
The Renegades are a syndicate of prodigies—humans with extraordinary abilities—who emerged from the ruins of a crumbled society and established peace and order where chaos reigned. As champions of justice, they remain a symbol of hope and courage to everyone…except the villains they once overthrew.
Nova has a reason to hate the Renegades, and she is on a mission for vengeance. As she gets closer to her target, she meets Adrian, a Renegade boy who believes in justice—and in Nova. But Nova's allegiance is to a villain who has the power to end them both.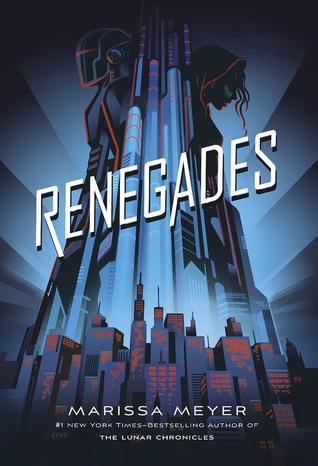 On Sale on November 7th from Feiwel & Friends
In the first book of the Shaw Confessions, the companion series to the New York Timesbestselling Mara Dyer novels, old skeletons are laid bare and new promises prove deadly. This is what happens after happily ever after.
Everyone thinks seventeen-year-old Noah Shaw has the world on a string. They're wrong. Mara Dyer is the only one he trusts with his secrets and his future. He shouldn't. And both are scared that uncovering the truth about themselves will force them apart. They're right.
On sale on November 7th from Simon & Schuster Books for Young Readers
3. Here We Are Now by Jasmine Warga
Despite sending him letters ever since she was thirteen, Taliah Abdallat never thought she'd ever really meet Julian Oliver. But one day, while her mother is out of the country, the famed rock star from Staring Into the Abyss shows up on her doorstep. This makes sense – kinda – because Julian Oliver is Taliah's father, even though her mother would never admit it to her.
Julian asks if Taliah if she will drop everything and go with him to his hometown of Oak Falls, Indiana, to meet his father – her grandfather – who is nearing the end of his life. Taliah, torn between betraying her mother's trust and meeting the family she has never known, goes.
With her best friend Harlow by her side, Taliah embarks on a three-day journey to find out everything about her 'father' and her family. But Julian isn't the father Taliah always hoped for, and revelations about her mother's past are seriously shaking her foundation. Through all these new experiences, Taliah will have to find new ways to be true to herself, honoring her past and her future.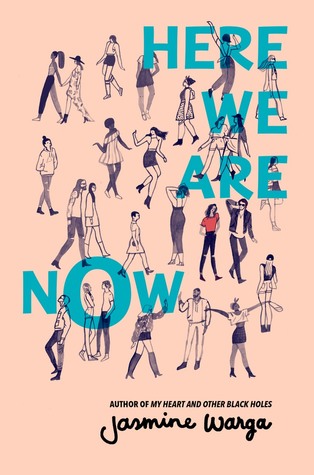 4. Retribution Rails by Erin Bowman
When Reece Murphy is forcibly dragged into the Rose Riders gang because of a mysterious gold coin in his possession, he vows to find the man who gave him the piece and turn him over to the gang in exchange for freedom. Never does he expect a lead to come from an aspiring female journalist. But when Reece's path crosses with Charlotte Vaughn after a botched train robbery and she mentions a promising rumor about a gunslinger from Prescott, it becomes apparent that she will be his ticket to freedom—or a noose. As the two manipulate each other for their own ends, past secrets are unearthed, reviving a decade-old quest for revenge that may be impossible to settle.
In this thrilling companion to Vengeance Road, dangerous alliances are formed, old friends meet new enemies, and the West is wilder than ever.
On sale on November 7th from HMH Books for Young Readers
5. War of the Cards by Colleen Oakes
The final book in the twisted YA trilogy re-imagining of the origin story of the Queen of Hearts.
Dinah has lost everyone she ever loved. Her brother was brutally murdered. The wicked man she believed was her father betrayed her. Her loyal subjects have been devastated by war. And the boy she gave her heart to broke it completely.
Now a dark queen has risen out of the ashes of her former life. Fury is blooming inside Dinah, poisoning her soul and twisting her mind. All she has left is Wonderland and her crown, and her obsession to fight for both. But the war rages on, and Dinah could inherit a bloodstained throne. Can a leader filled with love and rage ever be the ruler her kingdom needs? Or will her all-consuming wrath bring Wonderland to its knees?
This is not a story of happily ever after. This is the story of the Queen of Hearts.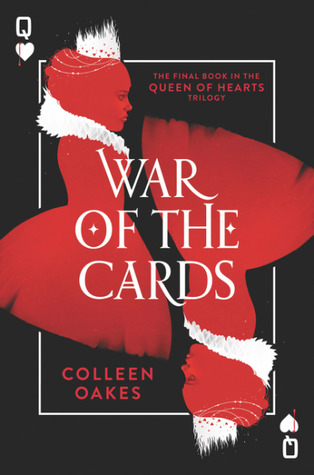 On sale on November 7th from HarperTeen
6. Almost Midnight by Rainbow Rowell
Almost Midnight by Rainbow Rowell is a beautiful gift edition containing two wintery short stories, decorated throughout for the first time with gorgeous black and white illustrations by Simini Blocker.
Midnights is the story of Noel and Mags, who meet at the same New Year's Eve party every year and fall a little more in love each time . . .
Kindred Spirits is about Elena, who decides to queue to see the new Star Wars movie and meets Gabe, a fellow fan.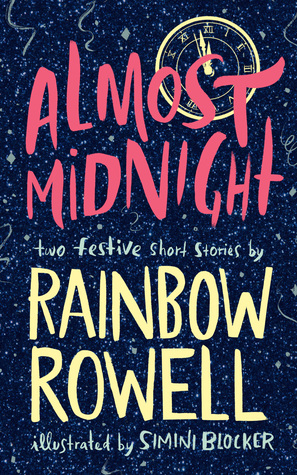 On sale on November 2nd from Macmillan Children's Books
7. Kat and Meg Conquer the World by Anna Priemaza
A heartwarming and achingly real story of finding a friend, being a fan, and defining your place in a difficult world.
Kat and Meg couldn't be more different. Kat's anxiety makes it hard for her to talk to people. Meg hates being alone, but her ADHD keeps pushing people away. But when the two girls are thrown together for a year-long science project, they discover they do have one thing in common: They're both obsessed with the same online gaming star and his hilarious videos. It might be the beginning of a beautiful friendship—if they don't kill each other first.
8. Runebinder by Alex R. Kahler
Magic is risen. When magic returned to the world, it could have saved humanity, but greed and thirst for power caused mankind's downfall instead. Now once-human monsters called Howls prowl abandoned streets, their hunger guided by corrupt necromancers and the all-powerful Kin. Only Hunters have the power to fight back in the unending war, using the same magic that ended civilization in the first place. But they are losing.
Tenn is a Hunter, resigned to fight even though hope is nearly lost. When he is singled out by a seductive Kin named Tomás and the enigmatic Hunter Jarrett, Tenn realizes he's become a pawn in a bigger game. One that could turn the tides of war. But if his mutinous magic and wayward heart get in the way, his power might not be used in favor of mankind. If Tenn fails to play his part, it could cost him his friends, his life…and the entire world.
9. Fragments of the Lost by Megan Miranda
Jessa Whitworth knew she didn't belong in her ex-boyfriend Caleb's room. But she couldn't deny that she was everywhere—in his photos, his neatly folded T-shirts, even the butterfly necklace in his jeans pocket…the one she gave him for safe keeping on that day. His mother asked her to pack up his things—even though she blames Jessa for his accident. How could she say no? And maybe, just maybe, it will help her work through the guilt she feels about their final moments together.
But as Jessa begins to box up the pieces of Caleb's life, they trigger memories that make Jessa realize their past relationship may not be exactly as she remembered. And she starts to question whether she really knew Caleb at all. Each fragment of his life reveals a new clue that propels Jessa to search for the truth about Caleb's accident. What really happened on the storm-swept bridge?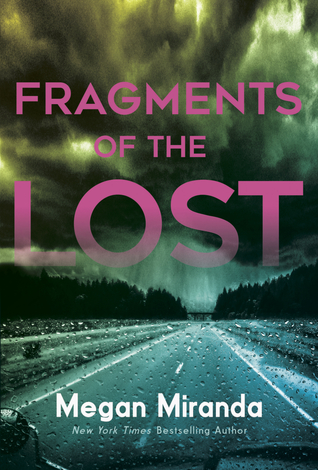 10. The Speaker by Traci Chee
Having barely escaped the clutches of the Guard, Sefia and Archer are back on the run, slipping into the safety of the forest to tend to their wounds and plan their next move. Haunted by painful memories, Archer struggles to overcome the trauma of his past with the impressors, whose cruelty plagues him whenever he closes his eyes. But when Sefia and Archer happen upon a crew of impressors in the wilderness, Archer finally finds a way to combat his nightmares: by hunting impressors and freeing the boys they hold captive.
With Sefia's help, Archer travels across the kingdom of Deliene rescuing boys while she continues to investigate the mysterious Book and secrets it contains. But the more battles they fight, the more fights Archer craves, until his thirst for violence threatens to transform him from the gentle boy Sefia knows to a grim warrior with a cruel destiny. As Sefia begins to unravel the threads that connect Archer's fate to her parents' betrayal of the Guard so long ago, she and Archer must figure out a way to subvert the Guard's plans before they are ensnared in a war that will pit kingdom against kingdom, leaving their future and the safety of the entire world hanging in the balance.
11. Now is Everything by Amy Giles
The McCauleys look perfect on the outside. But nothing is ever as it seems, and this family is hiding a dark secret.
Hadley McCauley will do anything to keep her sister safe from their father. But when Hadley's forbidden relationship with Charlie Simmons deepens, the violence at home escalates, culminating in an explosive accident that will leave everyone changed.
When Hadley attempts to take her own life at the hospital post-accident, her friends, doctors, family, and the investigator on the case want to know why. Only Hadley knows what really happened that day, and she's not talking.
12. This Mortal Coil by Emily Suvada
Catarina Agatta is a hacker. She can cripple mainframes and crash through firewalls, but that's not what makes her special. In Cat's world, people are implanted with technology to recode their DNA, allowing them to change their bodies in any way they want. And Cat happens to be a gene-hacking genius.
That's no surprise, since Cat's father is Dr. Lachlan Agatta, a legendary geneticist who may be the last hope for defeating a plague that has brought humanity to the brink of extinction. But during the outbreak, Lachlan was kidnapped by a shadowy organization called Cartaxus, leaving Cat to survive the last two years on her own.
When a Cartaxus soldier, Cole, arrives with news that her father has been killed, Cat's instincts tell her it's just another Cartaxus lie. But Cole also brings a message: before Lachlan died, he managed to create a vaccine, and Cole needs Cat's help to release it and save the human race.
Now Cat must decide who she can trust: The soldier with secrets of his own? The father who made her promise to hide from Cartaxus at all costs? In a world where nature itself can be rewritten, how much can she even trust herself?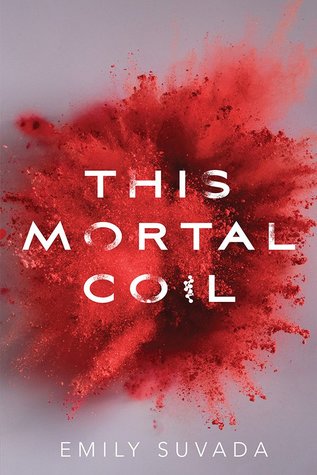 13. Not Now, Not Ever by Lily Anderson
Elliot Gabaroche is very clear on what she isn't going to do this summer.
She isn't going to stay home in Sacramento, where she'd have to sit through her stepmother's sixth community theater production of The Importance of Being Earnest.
She isn't going to mock trial camp at UCLA.
 And she certainly isn't going to the Air Force summer program on her mother's base in Colorado Springs.
As cool as it would be to live-action-role-play Ender's Game, Ellie's seen three generations of her family go through USAF boot camp up close, and she knows that it's much less Luke/Yoda/"feel the force," and much more one hundred push-ups on three days of no sleep. And that just isn't appealing, no matter how many Xenomorphs from Alien she'd be able to defeat afterwards.
What she is going to do is pack up her attitude, her favorite Octavia Butler novels, and her Jordans, and go to summer camp. Specifically, a cutthroat academic-decathlon-like competition for a full scholarship to Rayevich College, the only college with a Science Fiction Literature program. And she's going to start over as Ever Lawrence, on her own terms, without the shadow of all her family's expectations. Because why do what's expected of you when you can fight other genius nerds to the death for a shot at the dream you're sure your family will consider a complete waste of time? This summer's going to be great.
14. Eight Days on Planet Earth by Cat Jordan
How long does it take to travel 13 light-years to Earth? How long does it take to fall in love? To the universe, eight days is a mere blip—but to Matty Jones, it may be just enough time to change his life.
On the hot summer day Matty's dad leaves for good, a strange girl suddenly appears in the empty field next to the Jones farm—the very field in rural Pennsylvania where a spaceship supposedly landed fifty years ago. She is uniquely beautiful, sweet, and smart, and she tells Matty she's waiting for her spaceship to return to pick her up. Of course she is.
Matty has heard all the impossible UFO stories for all of his seventeen years: the conspiracy theories, the wild rumors, the crazy belief in life beyond the stars. As a kid, he searched the skies with his dad and studied the constellations. But all that is behind him now. Dad's gone and Matty's stuck. But now there is Priya. The self-proclaimed alien girl. She must be crazy or high, right?
As Matty unravels the mystery of Priya, he realizes there is far more to her than he first imagined. And if he can learn to believe in what he can't see: the universe, aliens…love…then maybe the impossible is possible, after all.
---