Oh the weather outside is frightful, but these books are so delightful. Happy December, book nerds! The holidays are just around the corner which means you should start working on your book wish lists and while you consider which books to add, consider these upcoming December releases! There's a new Falling Kingdoms book, a new fantasy with a badass heroine, the finale to Endgame, new coloring books and more! Keep scrolling to find out what *epic* reads await you in the final month of 2016!
---
The 12 Most Anticipated YA Books to Read in December
1. CRYSTAL STORM by Morgan Rhodes

This is the fifth book in the Falling Kingdoms series! An epic clash between gods and mortals threatens to tear Mytica apart . . . and prove that not even the purest of love stands a chance against the strongest of magic.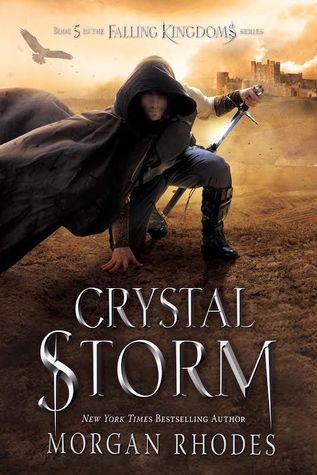 On sale December 13th from Razorbill
2. EVER THE HUNTED by Erin
Seventeen year-old Britta Flannery is at ease only in the woods with her dagger and bow. She spends her days tracking criminals alongside her father, the legendary bounty hunter for the King of Malam—that is, until her father is murdered. Now outcast and alone and having no rights to her father's land or inheritance, she seeks refuge where she feels most safe: the Ever Woods. When Britta is caught poaching by the royal guard, instead of facing the noose she is offered a deal: her freedom in exchange for her father's killer.
However, it's not so simple. The alleged killer is none other than Cohen McKay, her father's former apprentice. The only friend she's ever known. The boy she once loved who broke her heart. She must go on a dangerous quest in a world of warring kingdoms, mad kings, and dark magic to find the real killer. But Britta wields more power than she knows. And soon she will learn what has always made her different will make her a daunting and dangerous force.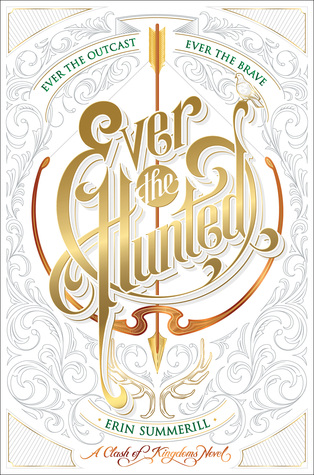 On sale December 27 from Harcourt
3. TAKE THE KEY AND LOCK HER UP by Ally Carter
This is the third book in the Embassy Row series! Centuries ago, the royal family of Adria was killed . . . or so everyone thought. Now Grace Blakely knows the truth: There was one survivor, and that survivor's blood runs through her veins. This simple fact could cause a revolution — which is why some people will stop at nothing to keep it from coming to light.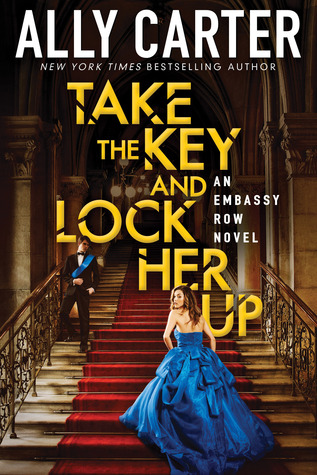 On sale December 27 from Scholastic
4. THE SECRET OF A HEART NOTE by Stacey Lee
From critically acclaimed author Stacey Lee, an evocative novel about a teen aroma-expert who uses her extrasensitive sense of smell to help others fall in love—while protecting her own heart at all costs—perfect for fans of Lauren Myracle and E. Lockhart.
On sale December 27 from Epic Reads
5. BLACK MOON
This is the third book in the Zodiac series! One final secret stands between Rho and the enemy. But will the devastating truth be enough to destroy her first?

On sale December 6th from Razorbill
6. Rules of the Game by James Frey
The explosive final novel in the Endgame trilogy. Two keys have been found. The strongest Players are left. One final key remains to win Endgame and save the world.
On sale December 27 from HarperCollins
7. SPINDLE by E.K. Johnston
This is the second book in the Thousand Nights series! It has been generations since the Storyteller Queen drove the demon out of her husband and saved her country from fire and blood. Her family has prospered beyond the borders of their village, and two new kingdoms have sprouted on either side of the mountains where the demons are kept prisoner by bright iron, and by the creatures the Storyteller Queen made to keep them contained.

On sale December 6th from Disney
8. ALTERATIONS by Stephanie Scott
If anyone saw the prom boards Amelia Blanco makes on her favorite fashion app, they'd think Ethan Laurenti was her boyfriend. They wouldn't know that all the plans she's made for them are just dreams, and that she's the girl who watches him from the kitchen while her parents cook for his famous family.
When Amelia's abuelita enrolls her in a month-long fashion internship in NYC, Amelia can't imagine leaving Miami–and Ethan–for that long. As soon as she gets to New York, however, she finds a bigger world and new possibilities.
On sale December 6th from Bloomsbury Spark
9. ICELING by Sasha Stephenson
Seventeen-year-old Lorna loves her adoptive sister, Callie. But Callie can't say "I love you" back. In fact, Callie can't say anything at all. Because Callie is an Iceling—one of hundreds of teens who were discovered sixteen years ago on a remote Arctic island, all of them lacking the ability to speak or understand any known human language.
Mysterious and panicked events lead to the two sisters embarking on a journey to the north, and now Lorna starts to see that there's a lot more to Callie's origin story than she'd been led to believe. Little does she know what's in store, and that she's about to uncover the terrifying secret about who—and what—Callie really is.
On sale December 13th from Razorbill
10.  THE ODDS OF LOVING GROVER CLEVELAND by Rebekah Crane

According to sixteen-year-old Zander Osborne, nowhere is an actual place—and she's just fine there. But her parents insist that she get out of her head—and her home state—and attend Camp Padua, a summer camp for at-risk teens. Zander does not fit in—or so she thinks. But amid group "share-apy" sessions and forbidden late-night outings, unlikely friendships form, and as the Michigan summer heats up, the four teens begin to reveal their tragic secrets.
On sale December 1 from Skyscape
December Coloring Books!!!
11. The Selection Coloring Book
Features original black-and-white line drawings of favorite characters and moments from the world of Illéa, as well as stunningly designed hand-lettered quotes from all five Selection books, all on perforated pages that can easily be removed and displayed. The Selection Coloring Book is the perfect companion for fans of the Selection series and a captivating journey for any reader who loves a happily ever after.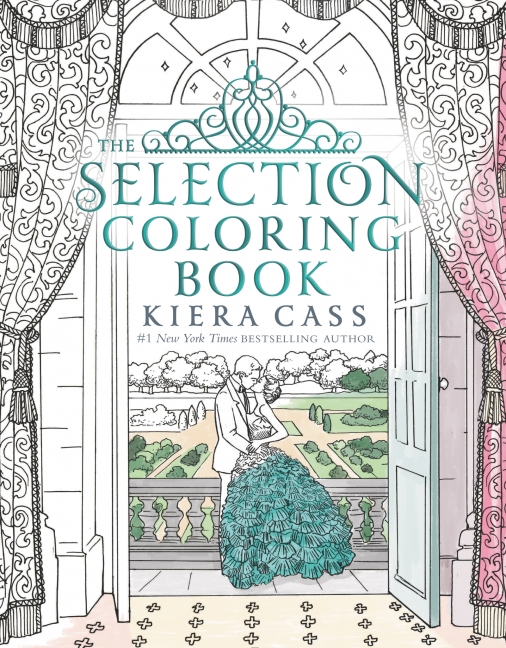 On sale December 27, 2017 from HarperCollins
12. Red Queen: The Official Coloring Book
With both original black-and-white line drawings and beautiful hand-lettered quotes, this coloring book brings to life the high-stakes moments in Mare's journey, which continues to thrill and captivate readers. Relive every adventure, from Mare's first night as the little lightning girl to the royal betrayal that changed everything—and get ready to rise, Red as the Dawn.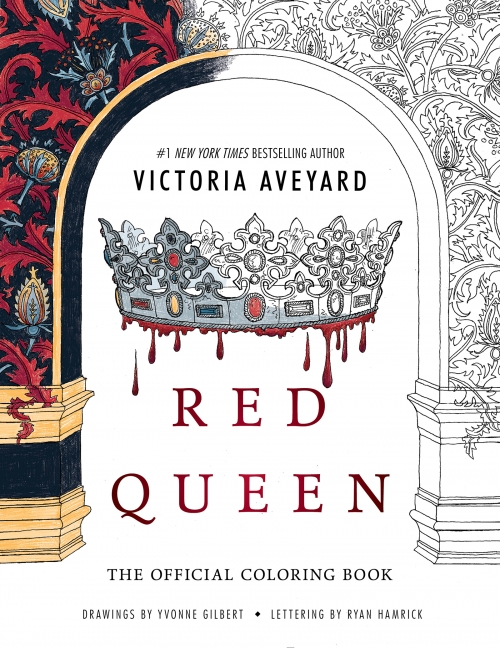 On sale December 20, 2017 from HarperCollins
---
What other December new releases are you excited to read? Tell us in the comments below!