Remember when you worked really hard at your summer job and saved up all dat cash? Well, you might as well kiss it goodbye because September is almost here and with it, 20 amazing new YA books that you will want to add to your shelf! This month the YA world is releasing tons of fantasy, some really unique stand-alones, a retelling here and there and more! Check out the list below of the 20 most anticipated ya books to read in September!
1. EMPIRE OF STORMS by Sarah J. Maas

The long path to the throne has only just begun for Aelin Galathynius in the fifth book in the Throne of Glass series! Loyalties have been broken and bought, friends have been lost and gained, and those who possess magic find themselves at odds with those don't.

2. CROOKED KINGDOM by Leigh Bardugo
OMG GIMME THIS BOOK NOW. This is the sequel to Six of Crows! Double-crossed and left crippled by the kidnapping of a valuable team member, the crew is low on resources, allies, and hope. As powerful forces from around the world descend on Ketterdam to root out the secrets of the dangerous drug known as jurda parem, old rivals and new enemies emerge to challenge Kaz's cunning and test the team's fragile loyalties.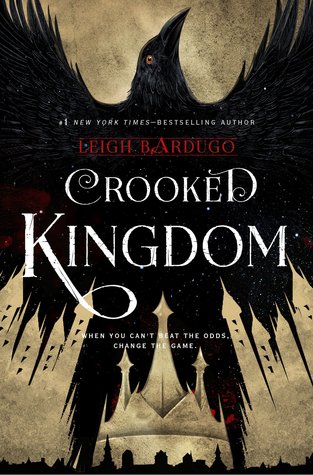 3. THE FEVER CODE by James Dashner
A prequel to the worldwide Maze Runner phenomenon, The Fever Code is the book that holds all the answers. How did WICKED find the Gladers? Who are Group B? And what side are Thomas and Teresa really on? Lies will be exposed. Secrets will be uncovered. Loyalties will be proven. Fans will never see the truth coming.

4. THREE DARK CROWNS by Kendare Blake
DO NOT MISS OUT ON THIS NEW FANTASY! Every generation on the island of Fennbirn, a set of triplets is born: three queens, all equal heirs to the crown and each possessor of a coveted magic. But becoming the Queen Crowned isn't solely a matter of royal birth. Each sister has to fight for it. And it's not just a game of win or lose…it's life or death. The night the sisters turn sixteen, the battle begins. The last queen standing gets the crown.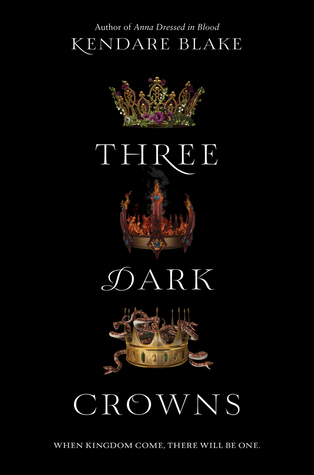 5. FROST LIKE NIGHT by Sara Raasch
This is the final book in the Snow Like Ashes trilogy! Can Meira master her magic and save her world? GUESS YOU'LL HAVE TO READ IT AND FIND OUT!

6. BRIGHT SMOKE, COLD FIRE by Rosamund Hodge
A mysterious, fantasy retelling of Romeo & Juliet? YES PLEASE. When the mysterious fog of the Ruining crept over the world, the living died and the dead rose. Only the walled city of Viyara was left untouched. The heirs of the city's most powerful—and warring—families, Mahyanai Romeo and Juliet Catresou, share a love deeper than duty, honor, even life itself. But the magic laid on the Juliet at birth compels her to punish the enemies of her clan—and Romeo has just killed her cousin Tybalt. Which means he must die.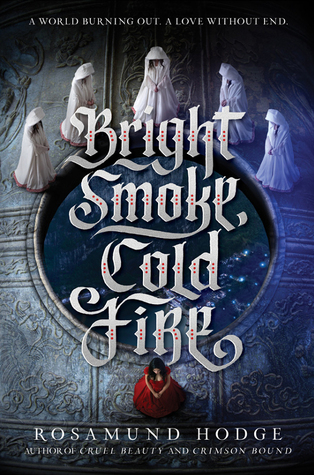 7. A SHADOW BRIGHT AND BURNING by Jessica Cluess

My wallet will be bright and burning in September thanks to all these books. Henrietta Howel can burst into flames. When she's brought to London to train with Her Majesty's sorcerers, she meets her fellow sorcerer trainees, young men eager to test her powers and her heart. One will challenge her. One will fight for her. One will betray her. As Henrietta discovers the secrets hiding behind the glamour of sorcerer life, she begins to doubt that she's the true prophesied one. With battle looming, how much will she risk to save the city—and the one she loves?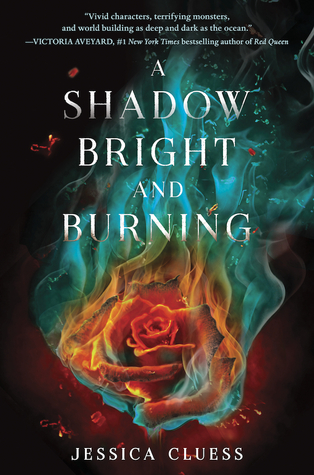 8. STEALING SNOW by Danielle Paige
Seventeen-year-old Snow has spent the majority of her life within the walls of the Whittaker Institute, a high security mental hospital in upstate New York. Deep down, she knows she's not crazy and doesn't belong there. When she meets a mysterious, handsome new orderly and dreams about a strange twisted tree she realizes she must escape and figure out who she really is.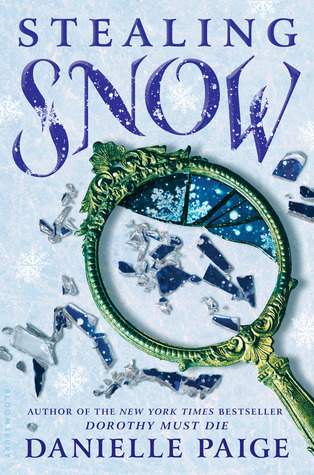 9. THE READER by Traci Chee
Sefia knows what it means to survive. After her father is brutally murdered, she flees into the wilderness with her aunt Nin, who teaches her to hunt, track, and steal. But when Nin is kidnapped, leaving Sefia completely alone, none of her survival skills can help her discover where Nin's been taken, or if she's even alive. The only clue to both her aunt's disappearance and her father's murder is the odd rectangular object her father left behind, an object she comes to realize is a book—a marvelous item unheard of in her otherwise illiterate society.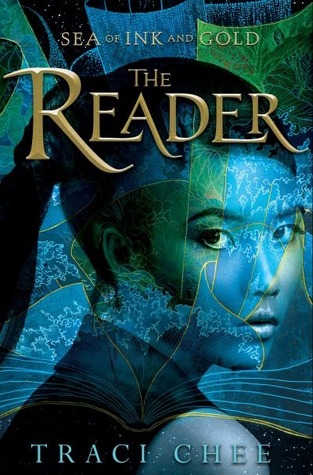 10. LIKE A RIVER GLORIOUS by Rae Carson
This is the second book in Rae Carson's Gold Seer Trilogy! After a harrowing journey across the country, Leah Westfall and her friends have finally arrived in California and are ready to make their fortunes in the Gold Rush. Lee has a special advantage over the other new arrivals in California—she has the ability to sense gold, a secret known only by her handsome best friend Jefferson and her murdering uncle Hiram.

11. VASSA IN THE NIGHT by Sarah Porter

In the enchanted kingdom of Brooklyn, the fashionable people put on cute shoes, go to parties in warehouses, drink on rooftops at sunset, and tell themselves they've arrived. A whole lot of Brooklyn is like that now—but not Vassa's working-class neighborhood. Inspired by the Russian folktale Vassilissa the Beautiful and Sarah Porter's years of experience teaching creative writing to New York City students.

12. AS I DESCENDED by Robin Talley

A Shakespeare-inspired story of revenge and redemption, where fair is foul, and foul is fair. Maria Lyon and Lily Boiten are their school's ultimate power couple—but one thing stands between them and their perfect future: campus superstar Delilah Dufrey. Golden child Delilah is a legend at exclusive Acheron Academy, and the presumptive winner of the distinguished Cawdor Kingsley Prize. But Delilah doesn't know that Lily and Maria are willing to do anything to unseat Delilah for the scholarship. Together, Maria and Lily harness the dark power long rumored to be present on the former plantation that houses their school. But when feuds turn to fatalities, and madness begins to blur the distinction between what's real and what's imagined, the girls must attempt to put a stop to the chilling series of events they've accidentally set in motion.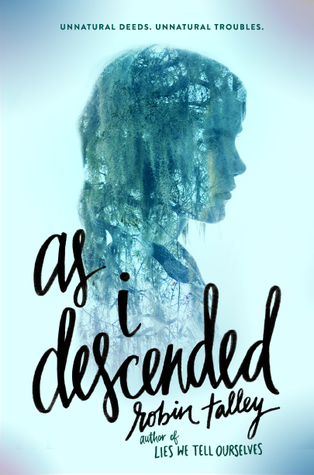 13. WITCH'S PYRE by Josephine Angelini
This is the final book in the Worldwalker Trilogy! Thrust once again into a society different from anything they have ever seen, Lily and her coven are determined to find answers―to find a new path to victory, a way to defeat the monstrous Woven without resorting to nuclear weapons or becoming a tyrannical mass murderer like her alternate self, Lillian.
14. THE FEMALE OF THE SPECIES by Mindy McGinnis
(SERIOUSLY, PLEASE READ THIS BOOK. IT IS AMAZING.) Alex Craft knows how to kill someone. And she doesn't feel bad about it. Three years ago, when her older sister, Anna, was murdered and the killer walked free, Alex uncaged the language she knows best—the language of violence. While her own crime goes unpunished, Alex knows she can't be trusted among other people. Not with Jack, the star athlete who wants to really know her but still feels guilty over the role he played the night Anna's body was discovered. And not with Peekay, the preacher's kid with a defiant streak who befriends Alex. As their senior year unfolds, Alex's darker nature breaks out, setting these three teens on a collision course that will change their lives forever.
15. THE FORGETTING by Sharon Cameron
Nadia lives in the city of Canaan, where life is safe and structured, hemmed in by white stone walls and no memory of what came before. But every twelve years the city descends into the bloody chaos of the Forgetting, a day of no remorse, when each person's memories – of parents, children, love, life, and self – are lost. Unless they have been written. In Canaan, your book is your truth and your identity, and Nadia knows exactly who hasn't written the truth. Because Nadia is the only person in Canaan who has never forgotten.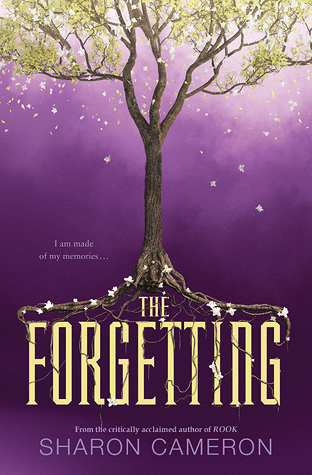 16. THE QUEEN OF BLOOD by Sarah Beth Durst
Everything has a spirit, but the spirits that reside within this land want to rid it of all humans. One woman stands between these malevolent spirits and the end of humankind: the queen. She alone has the magical power to prevent the spirits from destroying every man, woman, and child. With the position so precarious, young women are chosen to train as heirs. Daleina, a seemingly quiet academy student, is under no illusions as to her claim to the throne, but simply wants to right the wrongs that have befallen the land. Ven, a disgraced champion, has spent his exile secretly fighting against the growing number of spirit attacks. Joining forces, these daring partners embark on a treacherous quest to find the source of the spirits' restlessness—a journey that will test their courage and trust, and force them to stand against both enemies and friends to save their land . . . before it's bathed in blood.

17. KINGDOM OF ASH & BRIARS by Hannah West
Building on homages to Cinderella, Sleeping Beauty, Jane Austen's Emma and the Chinese legend of Hua Mulan, Hannah West makes a spectacular debut. Bristal, a sixteen-year-old kitchen maid, lands in a fairy tale gone wrong when she discovers she has elicromancer magic in her blood. Elicromancers are an ancient breed of immortal people, but only two remain in Nissera. Bristal joins the ranks of Brack and Tamarice without knowing that one of them has a dark secret . . . Tamarice is plotting a quest to overthrow the realm's nobility and take charge herself. Together, Bristal and Brack must guard Nissera against black elicromancy. There are cursed princesses to protect, royal alliances to forge and fierce monsters to battle—all with the hope of preserving peace.
18. INTO WHITE by Randi Pink
Sixteen-year-old Latoya Williams, who is black, attends a mostly white high school in the Bible Belt. In a moment of desperation, she prays for the power to change her race and wakes up white.
19. KIDS OF APPETITE by David Arnold
The bestselling author of Mosquitoland brings us another batch of unforgettable characters in this tragicomedy about first love and devastating loss.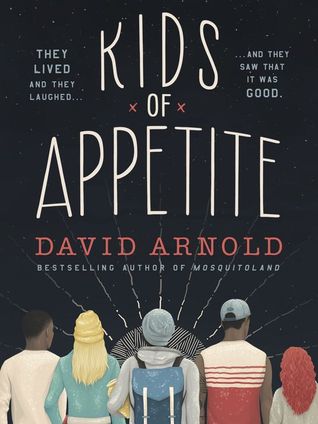 20. LABYRINTH LOST by Zoraida Córdova
Alex is a bruja, the most powerful witch in a generation…and she hates magic. At her Deathday celebration, Alex performs a spell to rid herself of her power. But it backfires. Her whole family vanishes into thin air, leaving her alone with Nova, a brujo boy she can't trust. A boy whose intentions are as dark as the strange markings on his skin. The only way to get her family back is to travel with Nova to Los Lagos, a land in-between, as dark as Limbo and as strange as Wonderland…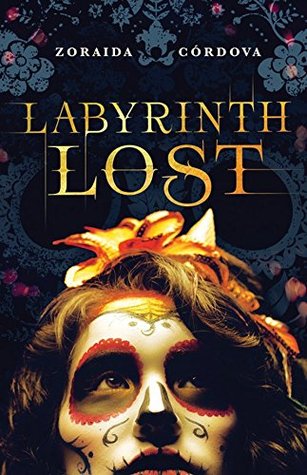 More *epic* books publishing in September
Click on the jackets below to find out more about these new YA books!
What other September new releases are you excited to read? Tell us in the comments below!

Check out more curated reading lists here!
Save
Save
Save
Save
Save
Save
Save
Save
Save
Save
Save
Save
Save
Save
Save
Save
Save
Save
Save
Save
Save
Save
Save
Save
Save
Save
Save
Save
Save
Save
Save
Save
Save
Save
Save
Save
Save
Save
Save
Save
Save
Save
Save
Save
Save
Save
Save
Save
Save
Save
Save
Save