Summer is coming to an end and while we're sad to be leaving our poolside reading spot behind, we are also STOKED. Why? Because September means some of the year's BIGGEST and most anticipated YA books are finally coming out! AW YISSSSSSSS. So make room on your bookshelf for these upcoming hot new releases. Ready? Here we go!
The 18 Most Anticipated YA Books to Read in September
1. Tower of Dawn by Sarah J Maas
In the next installment of the New York Times bestselling Throne of Glass series, follow Chaol on his sweeping journey to a distant empire.
Chaol Westfall has always defined himself by his unwavering loyalty, his strength, and his position as the Captain of the Guard. But all of that has changed since the glass castle shattered, since his men were slaughtered, since the King of Adarlan spared him from a killing blow, but left his body broken.
His only shot at recovery lies with the legendary healers of the Torre Cesme in Antica–the stronghold of the southern continent's mighty empire. And with war looming over Dorian and Aelin back home, their survival might lie with Chaol and Nesryn convincing its rulers to ally with them.
But what they discover in Antica will change them both–and be more vital to saving Erilea than they could have imagined.
2. Warcross by Marie Lu
For the millions who log in every day, Warcross isn't just a game—it's a way of life. The obsession started ten years ago and its fan base now spans the globe, some eager to escape from reality and others hoping to make a profit. Struggling to make ends meet, teenage hacker Emika Chen works as a bounty hunter, tracking down Warcross players who bet on the game illegally. But the bounty-hunting world is a competitive one, and survival has not been easy. To make some quick cash, Emika takes a risk and hacks into the opening game of the international Warcross Championships—only to accidentally glitch herself into the action and become an overnight sensation.
Convinced she's going to be arrested, Emika is shocked when instead she gets a call from the game's creator, the elusive young billionaire Hideo Tanaka, with an irresistible offer. He needs a spy on the inside of this year's tournament in order to uncover a security problem . . . and he wants Emika for the job. With no time to lose, Emika's whisked off to Tokyo and thrust into a world of fame and fortune that she's only dreamed of. But soon her investigation uncovers a sinister plot, with major consequences for the entire Warcross empire.
In this sci-fi thriller, #1 New York Times bestselling author Marie Lu conjures an immersive, exhilarating world where choosing who to trust may be the biggest gamble of all.
3. They Both Die at the End by Adam Silvera
New York Times bestselling author Adam Silvera reminds us that there's no life without death and no love without loss in this devastating yet uplifting story about two people whose lives change over the course of one unforgettable day.
On September 5, a little after midnight, Death-Cast calls Mateo Torrez and Rufus Emeterio to give them some bad news: They're going to die today. Mateo and Rufus are total strangers, but, for different reasons, they're both looking to make a new friend on their End Day. The good news: There's an app for that. It's called the Last Friend, and through it, Rufus and Mateo are about to meet up for one last great adventure—to live a lifetime in a single day.
In the tradition of Before I Fall and If I Stay, They Both Die at the End is a tour de force from acclaimed author Adam Silvera, whose debut, More Happy Than Not, the New York Times called "profound."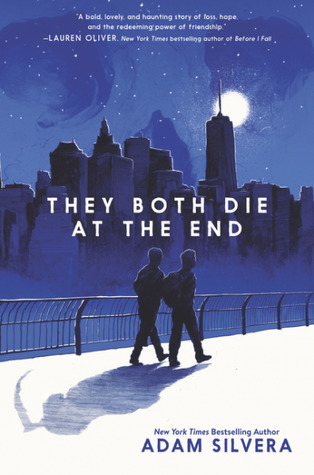 4. There's Someone Inside Your House by Stephanie Perkins
It's been almost a year since Makani Young came to live with her grandmother in landlocked Nebraska, and she's still adjusting to her new life. And still haunted by her past in Hawaii.
Then, one by one, the students of her small town high school begin to die in a series of gruesome murders, each with increasing and grotesque flair. As the terror grows closer and the hunt intensifies for the killer, Makani will be forced to confront her own dark secrets.
Stephanie Perkins, bestselling author of Anna and the French Kiss, returns with a fresh take on the classic teen slasher story that's fun, quick-witted, and completely impossible to put down.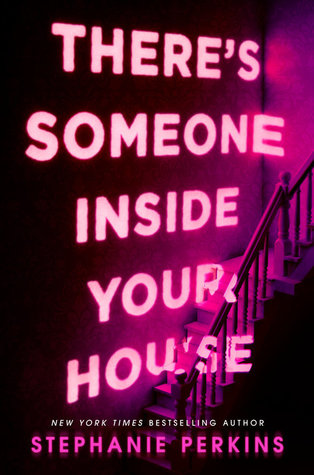 5. One Dark Throne by Kendare Blake
The battle for the Crown has begun, but which of the three sisters will prevail?
With the unforgettable events of the Quickening behind them and the Ascension Year underway, all bets are off. Katharine, once the weak and feeble sister, is stronger than ever before. Arsinoe, after discovering the truth about her powers, must figure out how to make her secret talent work in her favor without anyone finding out. And Mirabella, once thought to be the strongest sister of all and the certain Queen Crowned, faces attacks like never before—ones that put those around her in danger she can't seem to prevent.
In this enthralling sequel to Kendare Blake's New York Times bestselling Three Dark Crowns, Fennbirn's deadliest queens must face the one thing standing in their way of the crown: each other.
6. Before She Ignites by Jodi Meadows
From the New York Times bestselling co-author of My Lady Jane comes a smoldering new fantasy trilogy perfect for fans of Victoria Aveyard and Kristin Cashore about a girl condemned for defending dragons and the inner fire that may be her only chance of escape.
Mira has always been a symbol of hope for the Fallen Isles, perfect and beautiful—or at least that's how she's forced to appear. But when she uncovers a dangerous secret, Mira is betrayed by those closest to her and sentenced to the deadliest prison in the Fallen Isles.
Except Mira is over being a pawn. Fighting to survive against outer threats and inner demons of mental illness, Mira must find her inner fire and the scorching truth about her own endangered magic—before her very world collapses.
And that's all before she ignites.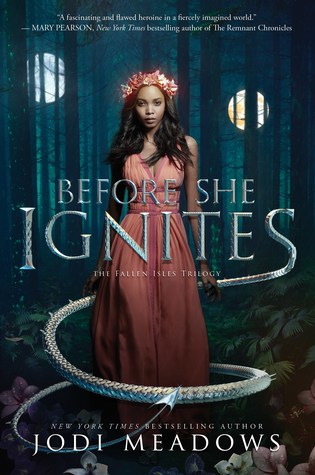 7. The Language of Thorns by Leigh Bardugo
Love speaks in flowers. Truth requires thorns.
Travel to a world of dark bargains struck by moonlight, of haunted towns and hungry woods, of talking beasts and gingerbread golems, where a young mermaid's voice can summon deadly storms and where a river might do a lovestruck boy's bidding but only for a terrible price.
Perfect for new readers and dedicated fans, the tales in The Language of Thorns will transport you to lands both familiar and strange—to a fully realized world of dangerous magic that millions have visited through the novels of the Grishaverse.
This collection of six stories includes three brand-new tales, each of them lavishly illustrated and culminating in stunning full-spread illustrations as rich in detail as the stories themselves.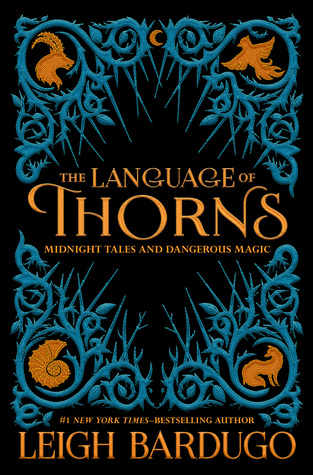 8. Genuine Fraud by E. Lockhart
From the author of the unforgettable New York Times bestseller We Were Liars comes a masterful new psychological suspense novel—the story of a young woman whose diabolical smarts are her ticket into a charmed life. But how many times can someone reinvent themselves? You be the judge.
Imogen is a runaway heiress, an orphan, a cook, and a cheat.
Jule is a fighter, a social chameleon, and an athlete.
An intense friendship. A disappearance. A murder, or maybe two.
A bad romance, or maybe three.
Blunt objects, disguises, blood, and chocolate. The American dream, superheroes, spies, and villains.
A girl who refuses to give people what they want from her.
A girl who refuses to be the person she once was.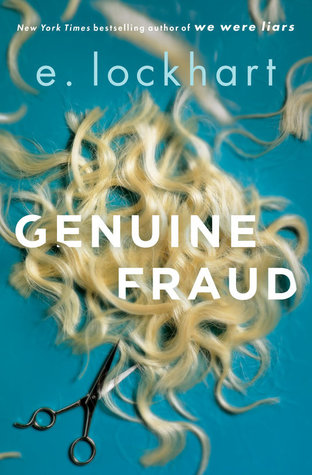 9. An Enchantment of Ravens by Margaret Robertson
A skilled painter must stand up to the ancient power of the faerie courts—even as she falls in love with a faerie prince—in this gorgeous debut novel.
Isobel is a prodigy portrait artist with a dangerous set of clients: the sinister fair folk, immortal creatures who cannot bake bread, weave cloth, or put a pen to paper without crumbling to dust. They crave human Craft with a terrible thirst, and Isobel's paintings are highly prized. But when she receives her first royal patron—Rook, the autumn prince—she makes a terrible mistake. She paints mortal sorrow in his eyes—a weakness that could cost him his life.
Furious and devastated, Rook spirits her away to the autumnlands to stand trial for her crime. Waylaid by the Wild Hunt's ghostly hounds, the tainted influence of the Alder King, and hideous monsters risen from barrow mounds, Isobel and Rook depend on one another for survival. Their alliance blossoms into trust, then love—and that love violates the fair folks' ruthless laws. Now both of their lives are forfeit, unless Isobel can use her skill as an artist to fight the fairy courts. Because secretly, her Craft represents a threat the fair folk have never faced in all the millennia of their unchanging lives: for the first time, her portraits have the power to make them feel.
10. Jane, Unlimited by Kristin Cashore
Jane has lived an ordinary life, raised by her aunt Magnolia—an adjunct professor and deep sea photographer. Jane counted on Magnolia to make the world feel expansive and to turn life into an adventure. But Aunt Magnolia was lost a few months ago in Antarctica on one of her expeditions.
Now, with no direction, a year out of high school, and obsessed with making umbrellas that look like her own dreams (but mostly just mourning her aunt), she is easily swept away by Kiran Thrash—a glamorous, capricious acquaintance who shows up and asks Jane to accompany her to a gala at her family's island mansion called Tu Reviens.
Jane remembers her aunt telling her: "If anyone ever invites to you to Tu Reviens, promise me that you'll go." With nothing but a trunkful of umbrella parts to her name, Jane ventures out to the Thrash estate. Then her story takes a turn, or rather, five turns. What Jane doesn't know is that Tu Reviens will offer her choices that can ultimately determine the course of her untethered life. But at Tu Reviens, every choice comes with a reward, or a price.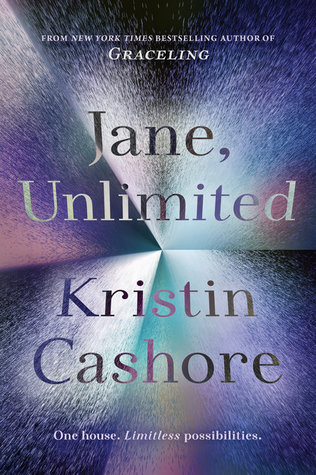 11. Girls Made of Snow and Glass by Melissa Bashardoust
At sixteen, Mina's mother is dead, her magician father is vicious, and her silent heart has never beat with love for anyone―has never beat at all, in fact, but she'd always thought that fact normal. She never guessed that her father cut out her heart and replaced it with one of glass. When she moves to Whitespring Castle and sees its king for the first time, Mina forms a plan: win the king's heart with her beauty, become queen, and finally know love. The only catch is that she'll have to become a stepmother.
Fifteen-year-old Lynet looks just like her late mother, and one day she discovers why: a magician created her out of snow in the dead queen's image, at her father's order. But despite being the dead queen made flesh, Lynet would rather be like her fierce and regal stepmother, Mina. She gets her wish when her father makes Lynet queen of the southern territories, displacing Mina. Now Mina is starting to look at Lynet with something like hatred, and Lynet must decide what to do―and who to be―to win back the only mother she's ever known…or else defeat her once and for all.
Entwining the stories of both Lynet and Mina in the past and present, Girls Made of Snow and Glass traces the relationship of two young women doomed to be rivals from the start. Only one can win all, while the other must lose everything―unless both can find a way to reshape themselves and their story.
12. Release by Patrick Ness
Adam Thorn doesn't know it yet, but today will change his life.
Between his religious family, a deeply unpleasant ultimatum from his boss, and his own unrequited love for his sort-of ex, Enzo, it seems as though Adam's life is falling apart.  At least he has two people to keep him sane: his new boyfriend (he does love Linus, doesn't he?) and his best friend, Angela.
But all day long, old memories and new heartaches come crashing together, throwing Adam's life into chaos. The bindings of his world are coming untied one by one; yet in spite of everything he has to let go, he may also find freedom in the release.
From the New York Times bestselling author of A Monster Callscomes a raw, darkly funny, and deeply affecting story about the courage it takes to live your truth.
13. Godsgrave by Jay Kristoff
A ruthless young assassin continues her journey for revenge in this new epic fantasy from New York Times bestselling author Jay Kristoff.
Assassin Mia Corvere has found her place among the Blades of Our Lady of Blessed Murder, but many in the Red Church ministry think she's far from earned it. Plying her bloody trade in a backwater of the Republic, she's no closer to ending Consul Scaeva and Cardinal Duomo, or avenging her familia. And after a deadly confrontation with an old enemy, Mia begins to suspect the motives of the Red Church itself.
When it's announced that Scaeva and Duomo will be making a rare public appearance at the conclusion of the grand games in Godsgrave, Mia defies the Church and sells herself to a gladiatorial collegium for a chance to finally end them. Upon the sands of the arena, Mia finds new allies, bitter rivals, and more questions about her strange affinity for the shadows. But as conspiracies unfold within the collegium walls, and the body count rises, Mia will be forced to choose between loyalty and revenge, and uncover a secret that could change the very face of her world.
14. Even the Darkest Stars by Heather Fawcett
Kamzin has always dreamed of becoming one of the Emperor's royal explorers, the elite climbers tasked with mapping the wintry, mountainous Empire and spying on its enemies. She knows she could be the best in the world, if only someone would give her a chance.
But everything changes when the mysterious and eccentric River Shara, the greatest explorer ever known, arrives in her village and demands to hire Kamzin—not her older sister Lusha, as everyone had expected—for his next expedition. This is Kamzin's chance to prove herself—even though River's mission to retrieve a rare talisman for the emperor means climbing Raksha, the tallest and deadliest mountain in the Aryas. Then Lusha sets off on her own mission to Raksha with a rival explorer who is determined to best River, and Kamzin must decide what's most important to her: protecting her sister from the countless perils of the climb or beating her to the summit.
The challenges of climbing Raksha are unlike anything Kamzin expected—or prepared for—with avalanches, ice chasms, ghosts, and even worse at every turn. And as dark secrets are revealed, Kamzin must unravel the truth of their mission and of her companions—while surviving the deadliest climb she has ever faced.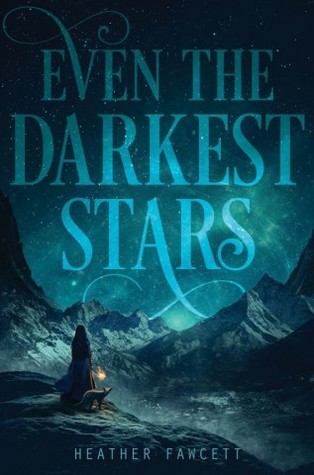 15. If There's No Tomorrow by Jennifer L. Armentrout
Lena Wise is always looking forward to tomorrow, especially at the start of her senior year. She's ready to pack in as much friend time as possible, to finish college applications and to maybe let her childhood best friend Sebastian know how she really feels about him. For Lena, the upcoming year is going to be epic—one of opportunities and chances.
Until one choice, one moment, destroys everything.
Now Lena isn't looking forward to tomorrow. Not when friend time may never be the same. Not when college applications feel all but impossible. Not when Sebastian might never forgive her for what happened.
For what she let happen.
With the guilt growing each day, Lena knows that her only hope is to move on. But how can she move on when her and her friends' entire existences have been redefined? How can she move on when tomorrow isn't even guaranteed?
16. I Hate Everyone but You by Gaby Dunn and Allison Raskin
Dear Best Friend,
I can already tell that I will hate everyone but you.
Sincerely,
Ava Helmer
(that brunette who won't leave you alone)
We're still in the same room, you weirdo.
Stop crying.
G
So begins a series of texts and emails sent between two best friends, Ava and Gen, as they head off to their first semesters of college on opposite sides of the country. From first loves to weird roommates, heartbreak, self-discovery, coming out and mental health, the two best friends will document every moment to each other. But as each changes and grows into her new life, will their friendship be able to survive the distance?
I Hate Everyone But You, the debut novel by two emerging major talents in YA, Allison Raskin and Gaby Dunn, is a story about new beginnings, love and heartbreak, and ultimately about the power of friendship.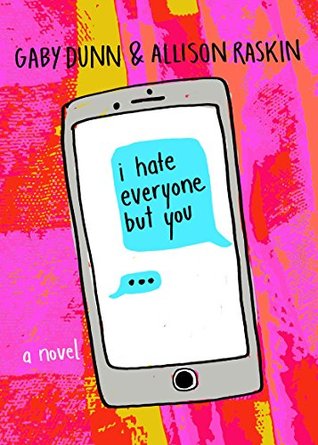 17. Invictus by Ryan Graudin
Time flies when you're plundering history.
Farway Gaius McCarthy was born outside of time. The son of a time-traveling Recorder from 2354 AD and a gladiator living in Rome in 95 AD, Far's birth defies the laws of nature. Exploring history himself is all he's ever wanted, and after failing his final time-traveling exam, Far takes a position commanding a ship with a crew of his friends as part of a black market operation to steal valuables from the past.
But during a heist on the sinking Titanic, Far meets a mysterious girl who always seems to be one step ahead of him. Armed with knowledge that will bring Far's very existence into question, she will lead Far and his team on a race through time to discover a frightening truth: History is not as steady as it seems.
18. Moxie by Jennifer Mathieu
MOXIE GIRLS FIGHT BACK!
Vivian Carter is fed up. Fed up with a school administration at her small-town Texas high school that thinks the football team can do no wrong. Fed up with sexist dress codes, hallway harassment, and gross comments from guys during class. But most of all, Viv Carter is fed up with always following the rules.
Viv's mom was a tough-as-nails, punk rock Riot Grrrl in the '90s, and now Viv takes a page from her mother's past and creates a feminist zine that she distributes anonymously to her classmates. She's just blowing off steam, but other girls respond. As Viv forges friendships with other young women across the divides of cliques and popularity rankings, she realizes that what she has started is nothing short of a girl revolution.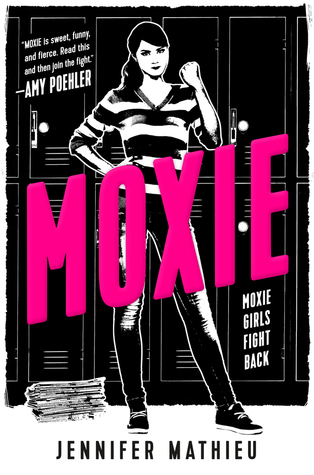 CHECK OUT THESE OTHER *EPIC* YA BOOKS COMING OUT IN SEPTEMBER!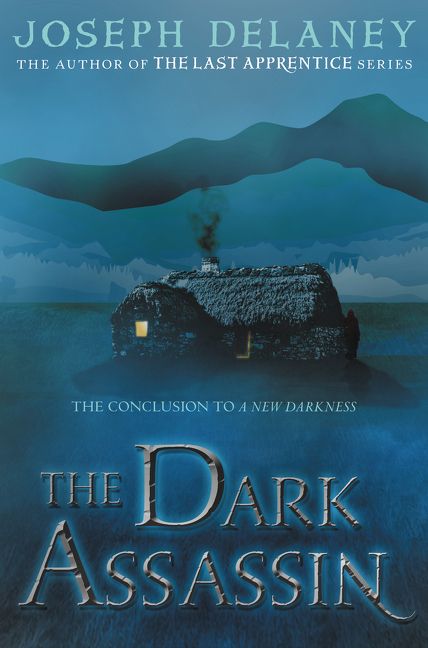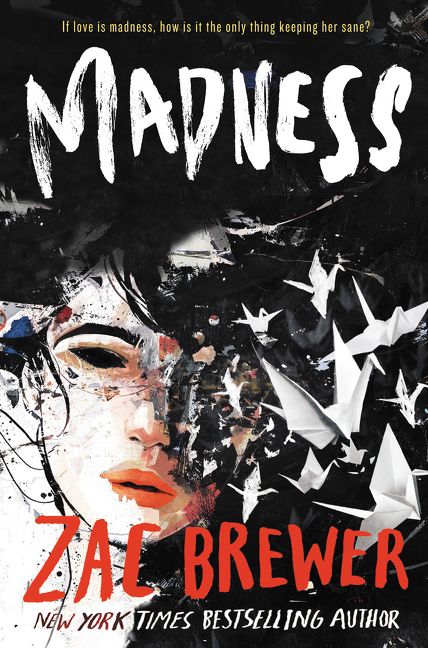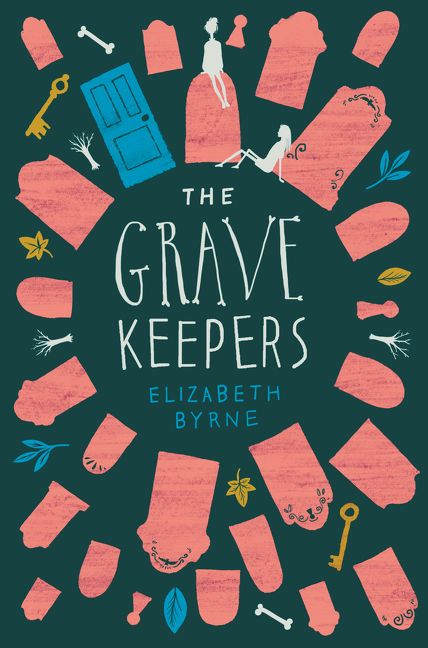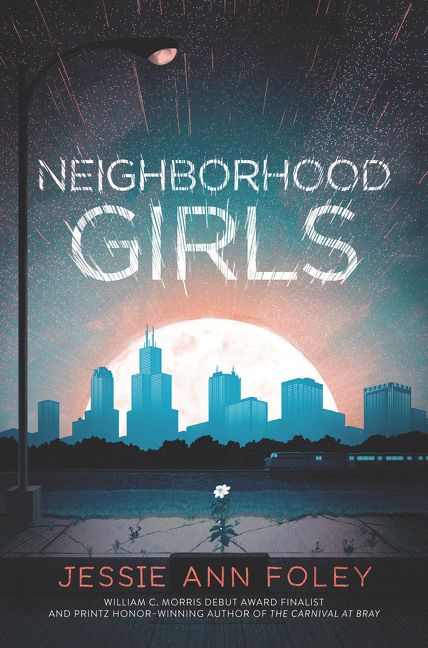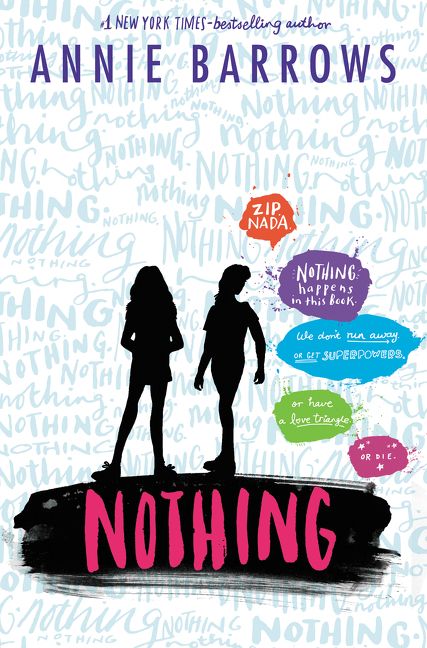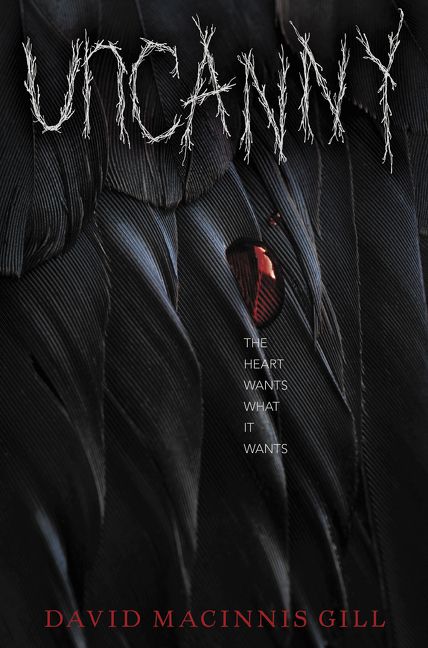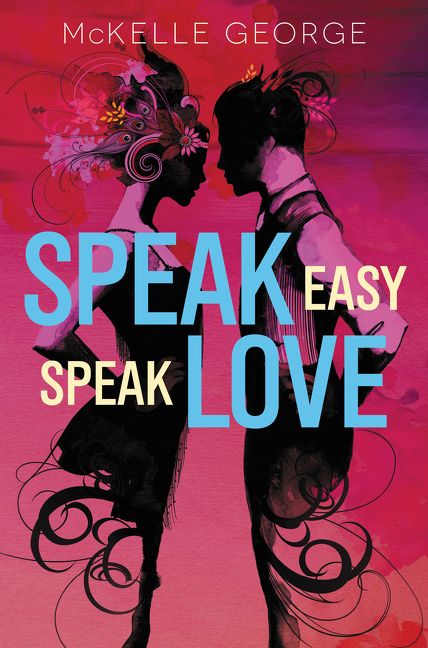 ---
What other September new releases are you excited to read? Tell us in the comments below!