It's almost summer time which means you probably have to go outside at some point. HA. HA. JUST KIDDING. WHY DO THAT WHEN YOU CAN STAY INDOORS FOREVER AND READ? However, if you insist on venturing into sunlight (bring your SPF 90000!) then we suggest you bring one of these books with you to make your outdoor excursion more enjoyable. But which books should you read this month? We've done the hard work for you and crafted the perfect list of the 17 most anticipated YA books to read in June. These are the books our community are coveting the most!
1. UNITED AS ONE by Pittacus Lore

This is the seventh and final book (omg so many books) in the I Am Number Four series!

2. YOU KNOW ME WELL by Nina LaCour, David Levithan
We can't wait to read this dual POV story from two of our favorite YA authors! Mark and Kate have sat next to each other for an entire year, but have never spoken. For whatever reason, their paths outside of class have never crossed. That is until Kate spots Mark miles away from home, out in the city for a wild, unexpected night.
Kate is lost, having just run away from a chance to finally meet the girl she has been in love with from afar. Mark, meanwhile, is in love with his best friend Ryan, who may or may not feel the same way.

3. MY LADY JANE by Cynthia Hand, Brodi Ashton, Jodi Meadows
The comical, fantastical, romantical, (not) entirely true story of Lady Jane Grey. This is a one-of-a-kind fantasy featuring a reluctant king, an even more reluctant queen, a noble steed, and only a passing resemblance to actual history—because sometimes history needs a little help.

4. IVORY & BONE by Julie Eshbaugh
A prehistoric romance? YES PLEASE! Debut author Julie Eshbaugh's sweeping prehistoric fantasy—with allusions to Pride and Prejudice—will enthrall readers with high-stakes survival, blinding betrayal, and star-crossed love.

5. THE LOOSE ENDS LIST by Carrie Firestone
Seventeen-year-old Maddie O'Neill Levine lives a charmed life, and is primed to spend the perfect pre-college summer with her best friends and young-at-heart socialite grandmother (also Maddie's closest confidante), tying up high school loose ends. Maddie's plans change the instant Gram announces that she is terminally ill and has booked the family on a secret "death with dignity" cruise ship so that she can leave the world in her own unconventional way – and give the O'Neill clan an unforgettable summer of dreams-come-true in the process.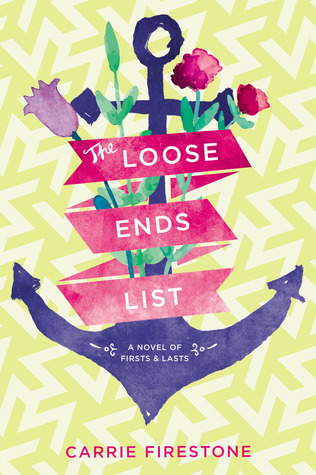 6. THE MARKED GIRL by Lindsey Klingele
When Cedric, crowned prince of Caelum, and his fellow royal friends (including his betrothed, Kat) find themselves stranded in modern-day LA via a magical portal and an evil traitor named Malquin, all they want to do is get home to Caelum—soon. Then they meet Liv, a filmmaker foster girl who just wants to get out of the system and on with her life. As she and Cedric bond, they'll discover that she's more connected to his world than they ever could've imagined…and that finding home is no easy task. Find out more here!

7. THE LEAVING by Tara Altebrando

Eleven years ago, six kindergarteners went missing without a trace. After all that time, the people left behind moved on, or tried to. Until today. Today five of those kids return. They're sixteen, and they are . . . fine. Neither of them remember the sixth victim, Max. He doesn't come back. Everyone wants answers. Most of all Max's sister Avery, who needs to find her brother–dead or alive–and isn't buying this whole memory-loss story. 😳

8. NEVER EVER by Sara Saedi
When Wylie encounters Phinn—confident, mature, and devastatingly handsome—at a party the night before her brother goes to juvie, she can't believe how fast she falls for him. And that's before he shows her how to fly. Soon Wylie and her brothers find themselves whisked away to a mysterious tropical island off the coast of New York City where nobody ages beyond seventeen and life is a constant party.
9. WITH MALICE by Eileen Cook
A new book about a teenage girl who wakes up in a hospital bed and cannot remember the last six weeks of her life, including the accident that killed her best friend–only what if the accident wasn't an accident? 😳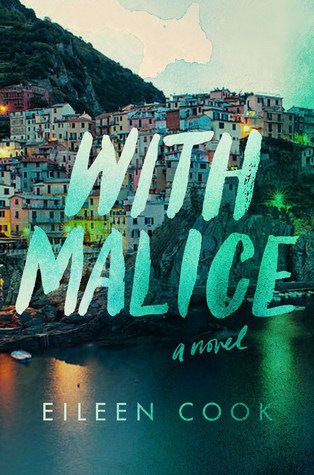 10. AND I DARKEN by Kiersten White

NO ONE EXPECTS A PRINCESS TO BE BRUTAL. And Lada Dragwlya likes it that way. Ever since she and her gentle younger brother, Radu, were wrenched from their homeland of Wallachia and abandoned by their father to be raised in the Ottoman courts, Lada has known that being ruthless is the key to survival. She and Radu are doomed to act as pawns in a vicious game, an unseen sword hovering over their every move. For the lineage that makes them special also makes them targets.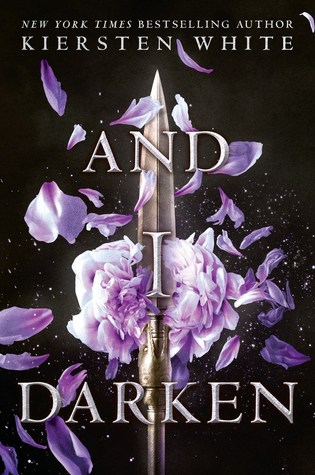 11. THE MUSEUM OF HEARTBREAK by Meg Leder

In this ode to all the things we gain and lose and gain again, seventeen-year-old Penelope Marx curates her own mini-museum to deal with all the heartbreaks of love, friendship, and growing up. Welcome to the Museum of Heartbreak.

12. THE LONG GAME by Jennifer Lynn Barnes
This is the sequel to The Fixer, which is Veronica Mars meets Scandal! When Tess is asked to run a classmate's campaign for student council, she agrees. But when the candidates are children of politicians, even a high school election can involve life-shattering secrets.
13. THE WAY TO GAME THE WALK OF SHAME by Jenn P. Nguyen
Taylor Simmons is screwed. Things were hard enough when her single-minded dedication to her studies earned her the reputation of being an Ice Queen, but after getting drunk at a party and waking up next to bad boy surfer Evan McKinley, the entire school seems intent on tearing Taylor down with mockery and gossip. Desperate to salvage her reputation, Taylor persuades Evan to pretend they're in a serious romantic relationship.

14. RUN by Kody Keplinger
Oooh a new book from the author of The Duff! Bo Dickinson is a girl with a wild reputation, a deadbeat dad, and a mama who's not exactly sober most of the time. Everyone in town knows the Dickinsons are a bad lot, but Bo doesn't care what anyone thinks. Agnes Atwood has never gone on a date, never even stayed out past ten, and never broken any of her parents' overbearing rules. Rules that are meant to protect their legally blind daughter — protect her from what, Agnes isn't quite sure. Despite everything, Bo and Agnes become best friends. And it's the sort of friendship that runs truer and deeper than anything else.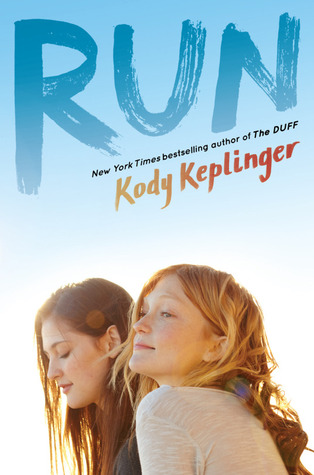 15. HOW IT FEELS TO FLY by Kathryn Holmes
A struggle with body dysmorphia forces one girl to decide if letting go of her insecurity also means turning her back on her dreams. Following a series of crippling anxiety attacks, Sam is sent to a treatment camp for teens struggling with mental and emotional obstacles. Forced to open up to complete strangers, Sam must get through the program if she wants to attend a crucial ballet intensive later in the summer. It seems hopeless until she starts confiding in a camp counselor who sparks a confidence she was sure she'd never feel again. Find out more here!

16. THE KING SLAYER by Virginia Boecker
This is the sequel to The Witch Hunter! War always means sacrifice, and as the lines between good and evil blur once more, Elizabeth must decide just how far she'll go to save those she loves.
17. TRUE LETTERS FROM A FICTIONAL LIFE by Kenneth Logan
James Liddell, star athlete, decent student, and sort-of boyfriend to cute, peppy Theresa, is a happy, funny, carefree guy. But whenever James sits down at his desk to write, he tells a different story. As he fills his drawers with letters to the people in his world—letters he never intends to send—he spills the truth: he's trying hard, but he just isn't into Theresa. It's his friend, a boy, who lingers in his thoughts. 👨‍❤️‍👨
More epic YA novels publishing in June:
What are you most excited to read this month? Tell us in the comments below!