Temperatures are dropping but your TBR pile is growing. It must be November! The fall book rush may be behind us but we still have so many new YA books to look forward to cuddling up with in November. What's in store for your shelf? A new fairy tale retelling, the conclusion to a beloved sci-fi series, a new contemporary that is guaranteed to make you #CryAllTheUglyTears, an intergalactic thriller and much much more! Keep scrolling to find out what *epic* reads await you in the next 30 days!
---
The 17 Most Anticipated YA Books to Read in November
1. HEARTLESS by Marissa Meyer

A standalone retelling of Alice in Wonderland about the Queen of Hearts? YES PLEASE! Catherine may be one of the most desired girls in Wonderland, and a favorite of the yet-unmarried King of Hearts, but her interests lie elsewhere. A talented baker, all she wants is to open a shop with her best friend and supply the Kingdom of Hearts with delectable pastries and confections. But according to her mother, such a goal is unthinkable for the young woman who could be the next Queen. At the risk of offending the King and infuriating her parents, she and Jest enter into an intense, secret courtship.

On sale November 8th from Feiwel & Friends
Excited for Heartless? Check out QUEEN OF HEARTS!
2. THE SUN IS ALSO A STAR by Nicola Yoon
Natasha: I'm a girl who believes in science and facts. Not fate. Not destiny. Or dreams that will never come true. I'm definitely not the kind of girl who meets a cute boy on a crowded New York City street and falls in love with him. Not when my family is twelve hours away from being deported to Jamaica. Falling in love with him won't be my story.
Daniel: I've always been the good son, the good student, living up to my parents' high expectations. Never the poet. Or the dreamer. But when I see her, I forget about all that. Something about Natasha makes me think that fate has something much more extraordinary in store—for both of us.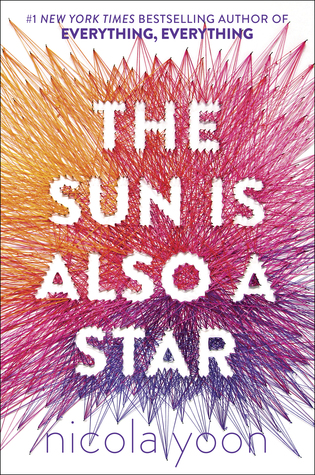 On sale November 1st from Delacorte Press
3. A MILLION WORLDS WITH YOU by Claudia Gray
In the epic conclusion to the sweeping series that kicked off with A Thousand Pieces of You, fate and family will be questioned, loves will be won and lost, and the multiverse will be forever changed.
On sale November 1st from Epic Reads
4. Of Fire & Stars by Audrey Coulthurst
Betrothed since childhood to the prince of Mynaria, Princess Dennaleia has always known what her future holds. But Denna has a secret. She possesses an Affinity for fire—a dangerous gift for the future queen of a land where magic is forbidden. To make matters worse, she must learn to ride Mynaria's formidable warhorses before her coronation—and her teacher is the person who intimidates her most, the prickly and unconventional Princess Amaranthine, sister of her betrothed. When a shocking assassination leaves the kingdom reeling, Mare and Denna reluctantly join forces to search for the culprit. As the two work together, they discover there is more to one another than they thought—and soon their friendship is threatening to blossom into something more.
On sale November 22 from Epic Reads
5. SCYTHE by Neal Shusterman
In a world where disease has been eliminated, the only way to die is to be randomly killed ("gleaned") by professional reapers ("scythes"). Citra and Rowan are teenagers who have been selected to be scythe's apprentices, and—despite wanting nothing to do with the vocation—they must learn the art of killing and come to understand the necessity of what they do. Only one of them will be chosen as a scythe's apprentice.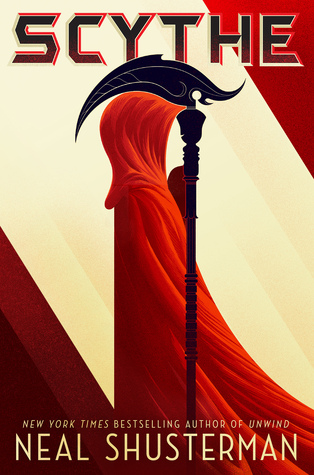 On sale November 22 from Simon & Schuster
6. The Diabolic by SJ Kincaid
Nemesis is a Diabolic, a humanoid teenager created to protect a galactic senator's daughter, Sidonia. When the power-mad Emperor learns Sidonia's father is participating in a rebellion, he summons Sidonia to the Galactic court. She is to serve as a hostage. Now, there is only one way for Nemesis to protect Sidonia. She must become her. Nemesis travels to the court disguised as Sidonia—a killing machine masquerading in a world of corrupt politicians and two-faced senators' children. It's a nest of vipers with threats on every side, but Nemesis must keep her true abilities a secret or risk everything.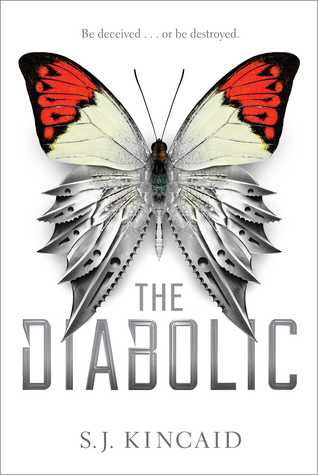 On sale November 1 from Simon & Schuster
7. TIMEKEEPER by Tara Sim
In an alternate Victorian world controlled by clock towers, a damaged clock can fracture time—and a destroyed one can stop it completely. It's a truth that seventeen-year-old clock mechanic Danny Hart knows all too well; his father has been trapped in a Stopped town east of London for three years.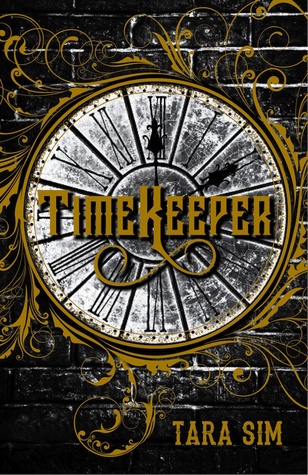 On sale November 1 from Sky Pony Press
8. BLOOD FOR BLOOD by Ryan Graudin
The action-packed, thrilling sequel to Ryan Graudin's Wolf by Wolf. For the resistance in 1950s Germany, the war may be over, but the fight has just begun.

On sale November 1 from Little, Brown
9. DEAD GIRLS SOCIETY by Michelle Krys
Hope is sick of everyone treating her like she's breakable. Sure, she has cystic fibrosis (basically really bad lungs), but she's tired of being babied by her mom and her overprotective best friend, Ethan, not to mention worrying about paying for her expensive medication and how she's going to afford college.And she's bored with life in her run-down New Orleans suburb. When an invitation arrives from a mysterious group that calls itself the Society, Hope jumps at the chance for some excitement.

On sale November 8 from Delacorte Press
10. BAD BLOOD by Jennifer Lynn Barnes

This is the 4th novel in The Naturals series!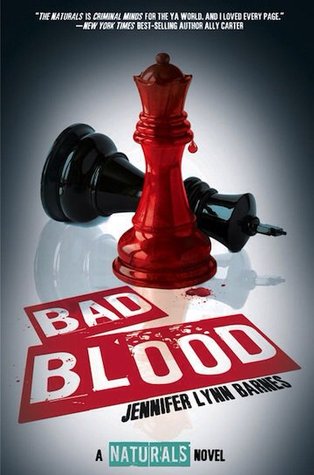 On sale November 1 from Disney-Hyperion
9. FLASHFALL by Jenny Moyer
Orion is a Subpar, expected to mine the tunnels of Outpost Five, near the deadly flash curtain. For generations, her people have chased cirium—the only element that can shield humanity from the curtain's radioactive particles. She and her caving partner, Dram work the most treacherous tunnel, fighting past flash bats and tunnel gulls, in hopes of mining enough cirium to earn their way into the protected city. But when newcomers arrive at Outpost Five, Orion uncovers disturbing revelations that make her question everything she thought she knew about life on both sides of the cirium shield.

On sale November 15 from Henry + Holt
10. GIRL ONLINE GOING SOLO by Zoe Sugg
This is the third book in the Girl Online series! As Penny starts the school year she's ready to face the world – alone. Noah has gone off the radar after ending his world tour early and no one, including Penny, knows where he is. So when she accepts Megan's invitation to visit her performing arts school it seems like an opportunity to make some new friends.

On sale November 22 from Keywords Press
11. FATE OF FLAMES
Four girls with the power to control the elements and save the world from a terrible evil must come together in the first epic novel in a brand-new series.
On sale November 22 from Simon Pulse
12. THE AMATEURS by Sara Shepard

Helena's high-profile disappearance five years earlier is the one that originally got Seneca addicted to true crime. It's the reason she's a member of the site in the first place. As Seneca, Brett, Maddy, and Aerin begin to unravel dark secrets and shocking betrayals about the people closest to them, they seem to be on the murderer's trail at last. But somewhere nearby the killer is watching . . . ready to do whatever it takes to make sure the truth stays buried.

On sale November 1 from Disney-Hyperion
13. WE ARE STILL TORNADOES by Michael Kun & Susan Mullen

Growing up across the street from each other, Scott and Cath have been best friends their entire lives. Cath would help Scott with his English homework, he would make her mix tapes (it's the 80's after all), and any fight they had would be forgotten over TV and cookies. But now they've graduated high school and Cath is off to college while Scott is at home pursuing his musical dreams.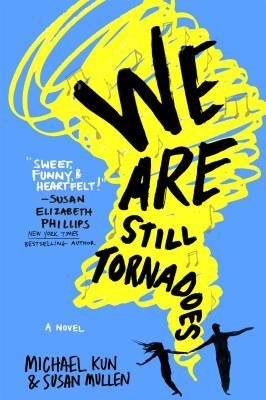 On sale November 1 from St. Martin's Griffin
14. THIS IS OUR STORY by Ashley Elston
No one knows what happened that morning at River Point. Five boys went hunting. Four came back. The boys won't say who fired the shot that killed their friend; the evidence shows it could have been any one of them.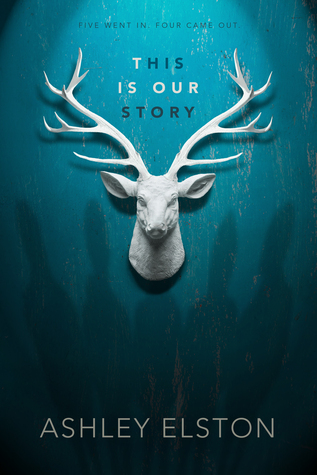 On sale November 15 from Disney-Hyperion
15. GIRLS IN THE MOON by Janet McNally
Everyone in Phoebe Ferris's life tells a different version of the truth. Her mother, Meg, ex-rock star and professional question evader, shares only the end of the story—the post-fame calm that Phoebe's always known. Her sister Luna, indie rock darling of Brooklyn, preaches a stormy truth of her own making, selectively ignoring the facts she doesn't like. And her father, Kieran, the co-founder of Meg's beloved band, hasn't said anything at all since he stopped calling three years ago. But Phoebe, a budding poet in search of an identity to call her own, is tired of half-truths and vague explanations.
On sale November 29 from Epic Reads
16. THE BOOMERANG EFFECT by Gordon Jack
A hilariously subversive YA debut that explores the meaning of friendship and loyalty, and also why you should avoid being trapped in a small space with an angry chicken. Perfect for fans of Andrew Smith's Winger and Frank Portman's King Dork. 
On sale November 8 from Epic Reads
17. AVENGED by E.E. Cooper
Avenged is the conclusion to the Vanished duology, an absorbing, psychological suspense story about friendship, deception, jealousy, and love.

On sale November 8 from Epic Reads
---
What other November new releases are you excited to read? Tell us in the comments below!

Check out more curated reading lists here!
Save
Save
Save
Save
Save
Save
Save
Save
Save
Save
Save
Save
Save
Save
Save
Save
Save
Save
Save
Save
Save
Save
Save
Save
Save
Save
Save
Save
Save
Save
Save
Save
Save
Save
Save
Save
Save
Save
Save
Save
Save
Save
Save
Save
Save
Save
Save
Save
Save
Save
Save
Save
Save
Save
Save
Save
Save
Save
Save
Save
Save
Save
Save
Save
Save
Save
Save
Save
Save
Save
Save
Save
Save
Save
Save
Save
Save
Save
Save
Save
Save
Save
Save
Save
Save
Save