Bottom Line: July is about to be LIT(erary). We aren't sure what to do this month because we are hell overwhelmed by the YA that's about to find a spot on our TBR pile. Below you'll find a list of
The 16 Most Anticipated YA Books To Read In July
1. BECAUSE YOU LOVE TO HATE ME : 13 TALES OF VILLAINY  by Ameriie
Leave it to the heroes to save the world–villains just want to rule the world. In this unique YA anthology, thirteen acclaimed, bestselling authors team up with thirteen influential BookTubers to reimagine fairy tales from the oft-misunderstood villains' points of view. These fractured, unconventional spins on classics like "Medusa," Sherlock Holmes, and "Jack and the Beanstalk" provide a behind-the-curtain look at villains' acts of vengeance, defiance, and rage–and the pain, heartbreak, and sorrow that spurned them on. No fairy tale will ever seem quite the same again! Featuring writing from . . .
Authors: Renée Ahdieh, Ameriie, Soman Chainani, Susan Dennard, Sarah Enni, Marissa Meyer, Cindy Pon, Victoria Schwab, Samantha Shannon, Adam Silvera, Andrew Smith, April Genevieve Tucholke, and Nicola Yoon
BookTubers: Benjamin Alderson (Benjaminoftomes), Sasha Alsberg (abookutopia), Whitney Atkinson (WhittyNovels), Tina Burke (ChristinaReadsYA blog and TheLushables), Catriona Feeney (LittleBookOwl), Jesse George (JessetheReader), Zoë Herdt (readbyzoe), Samantha Lane (Thoughts on Tomes), Sophia Lee (thebookbasement), Raeleen Lemay (padfootandprongs07), Regan Perusse (PeruseProject), Christine Riccio (polandbananasBOOKS), and Steph Sinclair & Kat Kennedy (Cuddlebuggery blog and channel).
2.LUCKY IN LOVE by Kasie West
In this new contemporary from YA star Kasie West, a girl who wins the lottery learns that money can cause more problems than it solves, especially when love comes into the picture. Maddie doesn't believe in luck. She's all about hard work and planning ahead. But one night, on a whim, she buys a lottery ticket. And then, to her astonishment — She wins!
In a flash, Maddie's life is unrecognizable. No more stressing about college scholarships. Suddenly, she's talking about renting a yacht. And being in the spotlight at school is fun… until rumors start flying, and random people ask her for loans. Now, Maddie isn't sure who she can trust. Except for Seth Nguyen, her funny, charming coworker at the local zoo. Seth doesn't seem aware of Maddie's big news. And, for some reason, she doesn't want to tell him. But what will happen if he learns her secret?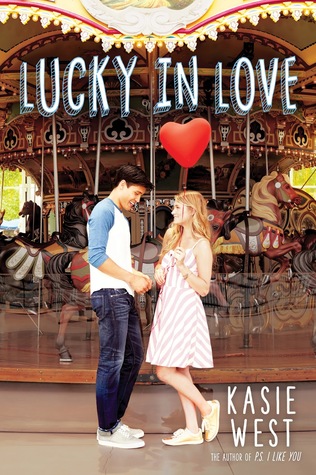 3. WHAT TO SAY NEXT by Julie Buxbaum
When an unlikely friendship is sparked between relatively popular Kit Lowell and socially isolated David Drucker, everyone is surprised, most of all Kit and David. Kit appreciates David's blunt honesty—in fact, she finds it bizarrely refreshing. David welcomes Kit's attention and her inquisitive nature. When she asks for his help figuring out the how and why of her dad's tragic car accident, David is all in. But neither of them can predict what they'll find. Can their friendship survive the truth?
4.I SEE LONDON, I SEE FRANCE by Sarah Mlynowski
Nineteen-year-old Sydney has the perfect summer mapped out. She's spending the next four and half weeks traveling through Europe with her childhood best friend, Leela. Their plans include Eiffel-Tower selfies, eating cocco gelato, and making out with très hot strangers. Her plans do not include Leela's cheating ex-boyfriend showing up on the flight to London, falling for the cheating ex-boyfriend's très hot friend, monitoring her mother's spiraling mental health via texts, or feeling like the rope in a friendship tug-of-war.
5.COMING UP FOR AIR by Mirana Kenneally
Swim. Eat. Shower. School. Snack. Swim. Swim. Swim. Dinner. Homework. Bed. Repeat.
All of Maggie's focus and free time is spent swimming. She's not only striving to earn scholarships—she's training to qualify for the Olympics. It helps that her best friend, Levi, is also on the team and cheers her on. But Levi's already earned an Olympic try out, so she feels even more pressure to succeed. And it's not until Maggie's away on a college visit that she realizes how much of the "typical" high school experience she's missed by being in the pool. Not one to shy away from a challenge, Maggie decides to squeeze the most out of her senior year. First up? Making out with a guy. And Levi could be the perfect candidate. After all, they already spend a lot of time together. But as Maggie slowly starts to uncover new feelings for Levi, how much is she willing to lose to win?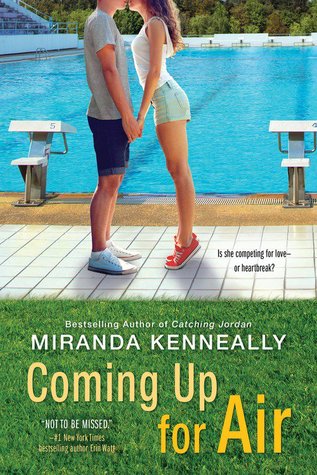 6.ASH & QUILL by Rachel Caine
The 3rd book in The Great Library books! Hoarding all the knowledge of the world, the Great Library jealously guards its secrets. But now a group of rebels poses a dangerous threat to its tyranny. Jess Brightwell and his band of exiles have fled London, only to find themselves imprisoned in Philadelphia, a city led by those who would rather burn books than submit. But Jess and his friends have a bargaining chip: the knowledge to build a machine that will break the Library's rule. Their time is running out. To survive, they'll have to choose to live or die as one, to take the fight to their enemies—and to save the very soul of the Great Library….
7.DAUGHTER OF THE BURNING CITY by Amanda Foody
A darkly irresistible new fantasy set in the infamous Gomorrah Festival, a traveling carnival of debauchery that caters to the strangest of dreams and desires. Sixteen-year-old Sorina has spent most of her life within the smoldering borders of the Gomorrah Festival. Yet even among the many unusual members of the traveling circus-city, Sorina stands apart as the only illusion-worker born in hundreds of years. This rare talent allows her to create illusions that others can see, feel and touch, with personalities all their own. Her creations are her family, and together they make up the cast of the Festival's Freak Show. But no matter how lifelike they may seem, her illusions are still just that—illusions, and not truly real. Or so she always believed…until one of them is murdered.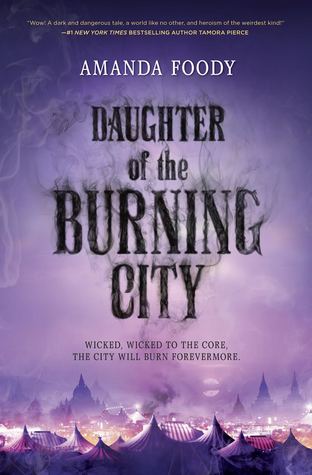 8.THE LIBRARY OF FATES by Aditi Khorana
A romantic coming-of-age fantasy tale steeped in Indian folklore, perfect for fans of The Star-Touched Queen and The Wrath and the Dawn. No one is entirely certain what brings the Emperor Sikander to Shalingar. Until now, the idyllic kingdom has been immune to his many violent conquests. To keep the visit friendly, Princess Amrita has offered herself as his bride, sacrificing everything—family, her childhood love, and her freedom—to save her people. But her offer isn't enough.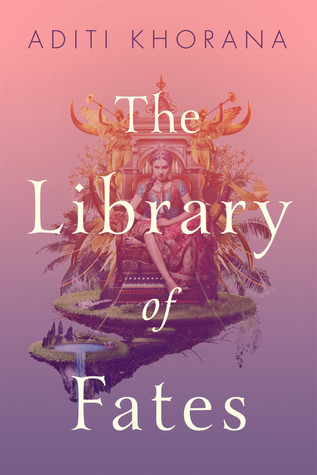 9.THE LAST MAGICIAN by Lisa Maxwell
In modern day New York, magic is all but extinct. The remaining few who have an affinity for magic—the Mageus—live in the shadows, hiding who they are. Any Mageus who enters Manhattan becomes trapped by the Brink, a dark energy barrier that confines them to the island. Crossing it means losing their power—and often their lives.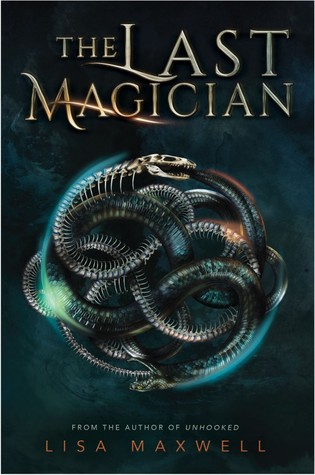 10.THE GALLERY OF UNFINISHED GIRLS by Lauren Karcz
Mercedes Moreno is an artist. At least, she thinks she could be, even though she hasn't been able to paint anything worthwhile since her award-winning piece Food Poisoning #1 last year. Her lack of inspiration might be because her abuela is lying comatose in faraway Puerto Rico after suffering a stroke. Or the fact that Mercedes is in love with her best friend, Victoria, but is too afraid to admit her true feelings. Despite Mercedes's creative block, art starts to show up in unexpected ways. A piano appears on her front lawn one morning, and a mysterious new neighbor invites Mercedes to paint with her at the Red Mangrove Estate. At the Estate, Mercedes can create in ways she never has before. She can share her deepest secrets and feel safe. But Mercedes can't take anything out of the Estate, including her new-found clarity. As her life continues to crumble around her, the Estate offers more solace than she could hope for. But Mercedes can't live both lives forever, and ultimately she must choose between this perfect world of art and truth and a much messier reality.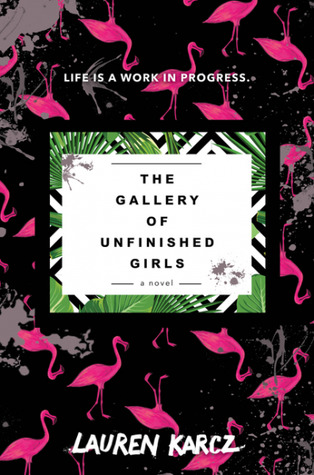 11.THE SAVAGE DAWN by Melissa Grey
The sides have been chosen and the battle lines drawn. Echo awakened the Firebird. Now she is the only one with the power to face the darkness she unwittingly unleashed . . . right into the waiting hands of Tanith, the new Dragon Prince. Tanith has one goal in mind: destroy her enemies, raze their lands, and reign supreme in a new era where the Drakharin are almighty and the Avicen are nothing but a memory. The war that has been brewing for centuries is finally imminent. But the scales are tipped. Echo might hold the power to face the darkness within the Dragon Prince, but she has far to go to master its overwhelming force. And now she's plagued by uncertainty. With Caius no longer by her side, she doesn't know if she can do it alone. Is she strong enough to save her home and the people she loves?
12.VANGUARD by Ann Aguirre
The 4th book in the Razorland series! The Razorland saga continues. Since the war ended, Tegan has dreamed of an epic journey, so when she has the opportunity to sign on as ship's doctor, she can't wait. It's past time to chart her course. Millie Faraday, the kindest girl in the free territories, also yearns to outrun her reputation, and warrior-poet James Morrow would follow Tegan to the ends of the earth.
13.THE DISAPPEARANCES by Emily Bain Murphy
What if the ordinary things in life suddenly…disappeared? Aila Quinn's mother, Juliet, has always been a mystery: vibrant yet guarded, she keeps her secrets beyond Aila's reach. When Juliet dies, Aila and her younger brother Miles are sent to live in Sterling, a rural town far from home–and the place where Juliet grew up. Sterling is a place with mysteries of its own. A place where the experiences that weave life together–scents of flowers and food, reflections from mirrors and lakes, even the ability to dream–vanish every seven years.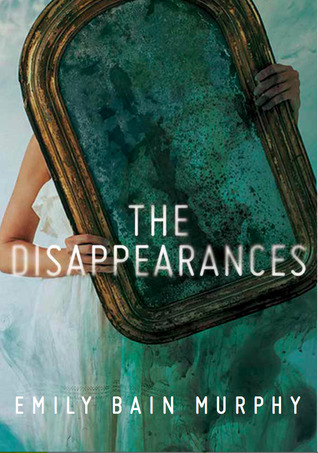 14.THIS IS HOW IT HAPPENED by Paula Stokes
When Genevieve Grace wakes up from a coma, she can't remember the car crash that injured her and killed her boyfriend Dallas, a YouTube star who had just released his first album. Genevieve knows she was there, and that there was another driver, a man named Brad Freeman, who everyone assumes is guilty. But as she slowly pieces together the night of the accident, Genevieve is hit with a sickening sense of dread—that maybe she had something to do with what happened.
15.VINDICATED by M.G. Reyes
Murder will out in the shocking conclusion to the Emancipated trilogy, where no one is who they seem and the truth has a nasty habit of showing up uninvited. No alibis. No escape. No surrender. The six Venice Beach housemates have made some life-alteringly bad decisions since they were each legally emancipated from their parents, including confronting a killer. And the consequences have been deadly.  Now, they're hiding out, trying to find a way out of the mess they've made without getting themselves killed when one of the housemates disappears, two fall in love, and another betrays them all. And when the secrets they've been keeping are finally laid bare, they'll wish they'd never started looking for answers in the first place.
16.THE ENDS OF THE WORLD by Maggie Hall
The Circle is hers. But Avery West has lost everything else: her mother, the family she'd just found, and the one boy she trusted. In their place are unfathomable power, a staged relationship that makes her question every real feeling she's ever had, and a mission to find the cure to the virus that's made her own blood a weapon.
Then disaster strikes, turning Avery, Stellan, Jack, and Elodie into the most wanted people in the world. To clear their names and the growing rift between the families of the Circle before the world dissolves into World War Three, they'll have to make a desperate, dangerous final race for Alexander the Great's tomb. What they will find inside will mean the world's salvation—or destruction.
Check out these other *epic* YA books coming out in July!
What other July new releases are you excited to read? Tell us in the comments below!