Goodbye 2017, hello amazing new books! We can't wait for the year to change, our bookshelves to get freshened up, and all the amazing stories that we'll be able to jump into. They range from fantasies to rom-coms, dark and twisting to lighthearted laughs, and there isn't one that we're not looking forward to. So, in honor of all those stunning books, we decided to pull some together that we really can't wait for. These twelve are some of the ones that we're most excited for and we think you should be too!
The Most Exciting Books Coming This Winter
1. Everless, by Sara Holland
Get ready for a fantasy world that will pull you in and refuse to let you leave. We literally binged this book in about two days because it's so dark, chilling, and twisted. The mythology is super unique, the stakes are super high from the start, and UGH, we can't wait for everyone else to read it.
In the kingdom of Sempera, time is currency—extracted from blood, bound to iron, and consumed to add time to one's own lifespan. The rich aristocracy, like the Gerlings, tax the poor to the hilt, extending their own lives by centuries.
No one resents the Gerlings more than Jules Ember. A decade ago, she and her father were servants at Everless, the Gerlings' palatial estate, until a fateful accident forced them to flee in the dead of night. When Jules discovers that her father is dying, she knows that she must return to Everless to earn more time for him before she loses him forever. But going back to Everless brings more danger—and temptation—than Jules could have ever imagined, and her decisions have the power to change her fate—and the fate of time itself.
2. The Cruel Prince, by Holly Black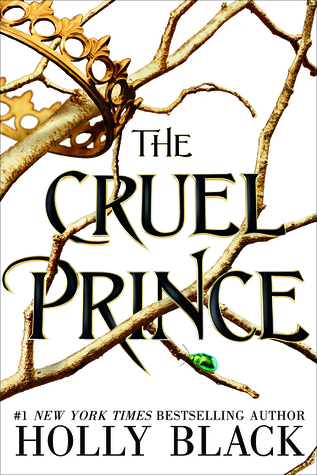 Holly Black is a faerie queen, and we are so glad to finally have another new book from her on our shelves! Everything about this book sounds dark and delightful and we can't wait for all the glamorous deceit to unfold.
Jude was seven years old when her parents were murdered and she and her two sisters were stolen away to live in the treacherous High Court of Faerie. Ten years later, Jude wants nothing more than to belong there, despite her mortality. But many of the fey despise humans. Especially Prince Cardan, the youngest, wickedest son of the High King. To win a place at the Court, she must defy him–and face the consequences.
In doing so, she becomes embroiled in palace intrigues and deceptions, discovering her own capacity for bloodshed. But as civil war threatens to drown the Courts of Faerie in violence, Jude will need to risk her life in a dangerous alliance to save her sisters, and Faerie itself.
3. Love, Life, and the List, by Kasie West
Okay, technically this one isn't a 2018 release, but it's such an adorable love story (we mean, obviously. It's Kasie West!) that we couldn't resist. This book is the perfect feel-good vacation from real life, and it's coming at a time when we need to cozy up with a little bit of romance.
Seventeen-year-old Abby Turner's summer isn't going the way she'd planned. She has a not-so-secret but definitely unrequited crush on her best friend, Cooper. She hasn't been able to manage her mother's growing issues with anxiety. And now she's been rejected from an art show because her work "has no heart." So when she gets another opportunity to show her paintings, Abby isn't going to take any chances.
Which is where the list comes in.
Abby gives herself one month to do ten things, ranging from face a fear (#3) to learn a stranger's story (#5) to fall in love (#8). She knows that if she can complete the list, she'll become the kind of artist she's always dreamed of being.
4. The Queen's Rising, by Rebecca Ross
There aren't too many fantasy debuts on our early 2018 list, but THE QUEEN'S RISING has all the makings of something epic. This world, inspired by Renaissance France, is so lush and romantic, and the rebellious buildup is something we are ready to return to.
Plus, the writing is simply beautiful. Keep an eye out for this one!
Brienna desires only two things: to master her passion and to be chosen by a patron. Growing up in Valenia at the renowned Magnalia House should have prepared her. While some are born with a talent for one of the five passions—art, music, dramatics, wit, and knowledge—Brienna struggled to find hers until she chose knowledge. However, Brienna's greatest fear comes true—she is left without a patron.
Months later, her life takes an unexpected turn when a disgraced lord offers her patronage. Suspicious of his intent, she reluctantly accepts. But there is much more to his story, for there is a dangerous plot to overthrow the king of Maevana—the rival kingdom of Valenia—and restore the rightful queen, and her magic, to the throne. And others are involved—some closer to Brienna than she realizes.
5. Zenith, by Lindsay Cummings & Sasha Alsberg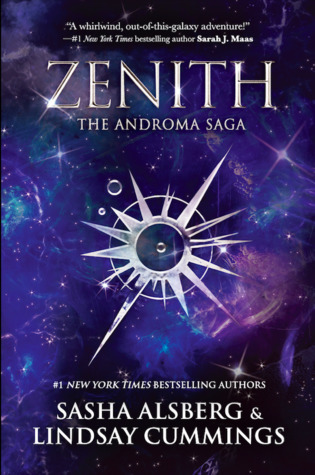 We are so freaking excited for this book to finally hit shelves—we feel like we've been waiting forever! Sasha is a fantastic booktuber and getting to see the community go behind-the-scenes and make their dreams a reality is such an inspiring feat. We're sure this one won't disappoint!
Most know Androma Racella as the Bloody Baroness, a powerful mercenary whose reign of terror stretches across the Mirabel Galaxy. To those aboard her glass starship, Marauder, however, she's just Andi, their friend and fearless leader. But when a routine mission goes awry, the Marauder's all-girl crew is tested as they find themselves in a treacherous situation and at the mercy of a sadistic bounty hunter from Andi's past.
Meanwhile, across the galaxy, a ruthless ruler waits in the shadows of the planet Xen Ptera, biding her time to exact revenge for the destruction of her people. The pieces of her deadly plan are about to fall into place, unleashing a plot that will tear Mirabel in two.
6. A Girl Like That, by Tanaz Bhathena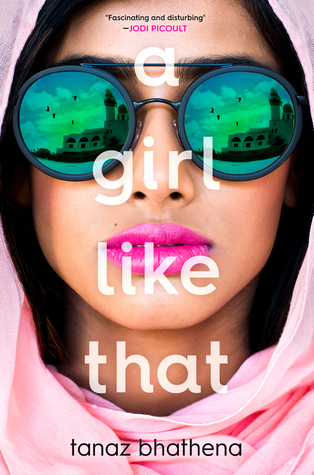 This is a book that seems like it will break our hearts a thousand times, only to put them back together again—and we are so ready for it to do just that. A GIRL LIKE THAT has been on our radars ever since this stunning cover was revealed and now we're practically counting down the days until it hits shelves. We need it ASAP.
Sixteen-year-old Zarin Wadia is many things: a bright and vivacious student, an orphan, a risk taker. She's also the kind of girl that parents warn their kids to stay away from: a troublemaker whose many romances are the subject of endless gossip at school. You don't want to get involved with a girl like that, they say.
So how is it that eighteen-year-old Porus Dumasia has only ever had eyes for her? And how did Zarin and Porus end up dead in a car together, crashed on the side of a highway in Jeddah, Saudi Arabia? When the religious police arrive on the scene, everything everyone thought they knew about Zarin is questioned. And as her story is pieced together, told through multiple perspectives, it becomes clear that she was far more than just a girl like that.
7. The Belles, by Dhonielle Clayton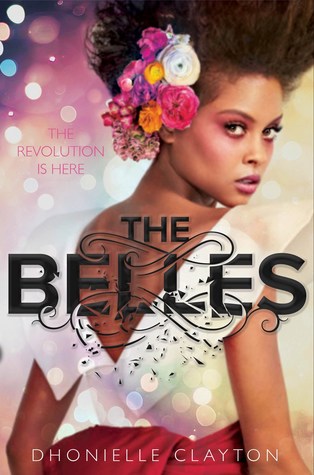 Just another world that we cannot wait to get lost in! We loved TINY PRETTY THINGS, and we have no doubts that THE BELLES will deliver in every way. And we caught word of teacup pets of a wide variety? This diverse, self-aware, and stunning take on a fantasy world is going to be the perfect addition to our bookshelves!
Camellia Beauregard is a Belle. In the opulent world of Orléans, Belles are revered, for they control Beauty, and Beauty is a commodity coveted above all else. In Orléans, the people are born gray, they are born damned, and only with the help of a Belle and her talents can they transform and be made beautiful.
But it's not enough for Camellia to be just a Belle. She wants to be the favorite—the Belle chosen by the Queen of Orléans to live in the royal palace, to tend to the royal family and their court, to be recognized as the most talented Belle in the land. But once Camellia and her Belle sisters arrive at court, it becomes clear that being the favorite is not everything she always dreamed it would be. Behind the gilded palace walls live dark secrets, and Camellia soon learns that the very essence of her existence is a lie—that her powers are far greater, and could be more dangerous, than she ever imagined.
8. Truly Devious, by Maureen Johnson
Readers, do you want to solve a mystery? We are suckers for true crime, and this unsolved case-meets-boarding school murder is the best of both worlds. Stevie is a super snarky and fun protagonist, and we can't wait for you all to dive into this masterpiece from Maureen Johnson!
Ellingham Academy is a famous private school in Vermont for the brightest thinkers, inventors, and artists. It was founded by Albert Ellingham, an early twentieth century tycoon, who wanted to make a wonderful place full of riddles, twisting pathways, and gardens. "A place," he said, "where learning is a game."
Shortly after the school opened, his wife and daughter were kidnapped. The only real clue was a mocking riddle listing methods of murder, signed with the frightening pseudonym "Truly, Devious." It became one of the great unsolved crimes of American history.
True-crime aficionado Stevie Bell is set to begin her first year at Ellingham Academy, and she has an ambitious plan: She will solve this cold case. That is, she will solve the case when she gets a grip on her demanding new school life and her housemates: the inventor, the novelist, the actor, the artist, and the jokester. But something strange is happening. Truly Devious makes a surprise return, and death revisits Ellingham Academy. The past has crawled out of its grave. Someone has gotten away with murder.
9. Batman: Nightwalker, by Marie Lu
We loved the first installment of the DC Icons series a lot, and we can't wait to get our hands on the next! Not only do we love the caped crusader, but we also love Marie Lu—and we have complete faith in what the superstar author will do with him. The story seems gritty and original, dark and fun, and perfect for any fan of the Gotham crew. Anyone else ready to live vicariously through an epic tale of vigilante justice?
One by one, the city's elites are being executed as their mansions' security systems turn against them, trapping them like prey. Meanwhile, Bruce is turning eighteen and about to inherit his family's fortune, not to mention the keys to Wayne Enterprises and all the tech gadgetry his heart could ever desire. But after a run-in with the police, he's forced to do community service at Arkham Asylum, the infamous prison that holds the city's most brutal criminals.
In Arkham, Bruce meets Madeleine, a brilliant girl with ties to the Nightwalkers. What is she hiding? And why will she speak only to Bruce? Madeleine is the mystery Bruce must unravel. But is he getting her to divulge her secrets, or is he feeding her the information she needs to bring Gotham City to its knees? Bruce will walk the dark line between trust and betrayal as the Nightwalkers circle closer.
10. American Panda, by Gloria Chao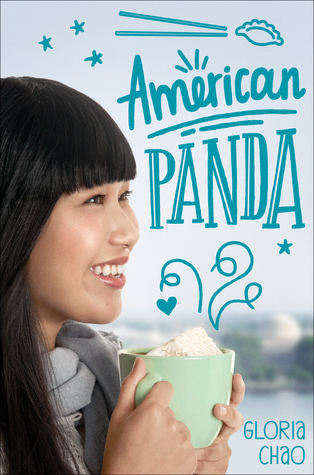 If there is one thing 2017 has left us needing, it is a laugh. And this contemporary debut seems like it will completely deliver! AMERICAN PANDA has been on our TBRs since it was the day it was announced, and once we saw the cover we knew we had to have it. Are you obsessed? We're obsessed.
At seventeen, Mei should be in high school, but skipping fourth grade was part of her parents' master plan. Now a freshman at MIT, she is on track to fulfill the rest of this predetermined future: become a doctor, marry a preapproved Taiwanese Ivy Leaguer, produce a litter of babies.
With everything her parents have sacrificed to make her cushy life a reality, Mei can't bring herself to tell them the truth–that she (1) hates germs, (2) falls asleep in biology lectures, and (3) has a crush on her classmate Darren Takahashi, who is decidedly not Taiwanese.
But when Mei reconnects with her brother, Xing, who is estranged from the family for dating the wrong woman, Mei starts to wonder if all the secrets are truly worth it. Can she find a way to be herself, whoever that is, before her web of lies unravels?
11. Heart of Iron, by Ashley Poston
Can you imagine if SIX OF CROWS was actually written about a band of space pirates, and also was wound together with the mythology of ANASTASIA? Because we can, and it's this book. The characters are amazing, the heist is high stakes, and the political intrigue is… omg, these royals are not to be messed with. We cannot wait for you to read this one!
Seventeen-year-old Ana is a scoundrel by nurture and an outlaw by nature. Found as a child drifting through space with a sentient android called D09, Ana was saved by a fearsome space captain and the grizzled crew she now calls family. But D09—one of the last remaining illegal Metals—has been glitching, and Ana will stop at nothing to find a way to fix him.
Ana's desperate effort to save D09 leads her on a quest to steal the coordinates to a lost ship that could offer all the answers. But at the last moment, a spoiled Ironblood boy beats Ana to her prize. He has his own reasons for taking the coordinates, and he doesn't care what he'll sacrifice to keep them.
When everything goes wrong, she and the Ironblood end up as fugitives on the run. Now their entire kingdom is after them—and the coordinates—and not everyone wants them captured alive.
12. Tempests and Slaughter, by Tamora Pierce
All hail OG fantasy queen Tammy Pierce! We grew up reading adventures written by her, and we literally cannot wait to add another stunning novel to our collection. Is there anything else to say?
Arram Draper is a boy on the path to becoming one of the realm's most powerful mages. The youngest student in his class at the Imperial University of Carthak, he has a Gift with unlimited potential for greatness–and for attracting danger. At his side are his two best friends: Varice, a clever girl with an often-overlooked talent, and Ozorne, the "leftover prince" with secret ambitions.
Together, these three friends forge a bond that will one day shape kingdoms. And as Ozorne gets closer to the throne and Varice gets closer to Arram's heart, Arram begins to realize that one day soon he will have to decide where his loyalties truly lie.
---
What books are you excited for this winter? Let us know in the comments!
Up next: