Cover lust to the extreme. Take a gander at all the HarperTeen covers that will be gracing bookshelves winter 2015 and check back to this post throughout the week as we'll keep adding the latest reveals to the top of the list!
EMPIRE OF NIGHT by Kelley Armstrong
Sisters Moria and Ashyn are the Keeper and Seeker of Edgewood. Or at least, they were.
Their village is gone. Their friends have betrayed them. And now, the emperor has sent them on a mission to rescue the children of Edgewood—accompanied by Prince Tyrus and a small band of imperial warriors. But the journey proves more perilous than they could have imagined. With treachery and unrest mounting in the empire, Moria and Ashyn will have to draw on all their influence and power to overcome deadly enemies—not all of them human—and even avert an all-out war.
•     On sale April 7th
•     Sequel to Sea of Shadows
RED QUEEN by Victoria Aveyard
"The YA fantasy is set in a world divided by blood color — red for ordinary people, silver for elites with supernatural abilities. Mare, a street urchin who steals to help her family survive, tries to save her best friend from being conscripted in the army. That quest lands her in a castle where, in front of the king and his court, she suddenly displays special powers — powers impossible for a red blood. To hide this startling news and to keep her under control, the king invents a past for Mare as a lost princess and sets her up to marry one of his sons. Mare becomes part of the silver world but she also starts aiding the Scarlet Guard, which is plotting a red rebellion. Mare becomes caught between these factions and her own heart as plans for the rebellion move forward." Source
•     On sale March 26
•     Get the inside scoop on this book from The Hollywood Reporter!
LIARS INC. by Paula Stokes
Max Cantrell has never been a big fan of the truth, so when the opportunity arises to sell lies to his classmates, it sounds like a good way to make a little money and liven up a boring senior year. With the help of his friends Preston and Parvati, Max starts a business providing forged permission slips and cover stories for the students of Vista Palisades High. Liars, Inc. they call it. Suddenly everybody needs something and the cash starts pouring in. Who knew lying could be so lucrative?
When Preston wants his own cover story to go visit a girl he met online, Max doesn't think twice about hooking him up. Until Preston never comes home. Then the evidence starts to pile up—terrifying clues that lead the cops to Preston's body. Terrifying clues that point to Max as the murderer.
•     On sale March 24
THE LAST TIME WE SAY GOODBYE by Cynthia Hand
The last time Lex was happy, it was before. When she had a family that was whole. A boyfriend she loved. Friends who didn't look at her like she might break down at any moment. Now she's just the girl whose brother killed himself. And it feels like that's all she'll ever be.
As Lex starts to put her life back together, she tries to block out what happened the night Tyler died. But there's a secret she hasn't told anyone-a text Tyler sent, that could have changed everything. Lex's brother is gone. But Lex is about to discover that a ghost doesn't have to be real to keep you from moving on.
•     On sale February 10th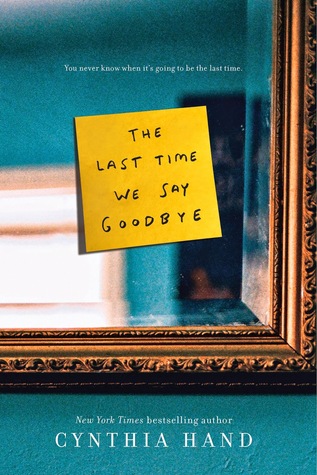 SOLITAIRE by Alice Oseman
In case you're wondering, this is not a love story. My name is Tori Spring. I like to sleep and I like to blog. Last year – before all that stuff with Charlie and before I had to face the harsh realities of A-Levels and university applications and the fact that one day I really will have to start talking to people – I had friends. Things were very different, I guess, but that's all over now.
Now there's Solitaire. And Michael Holden. I don't know what Solitaire are trying to do, and I don't care about Michael Holden. I really don't.
•     On sale March 31st
•     View the "killed comps" here!
LOVE AND OTHER THEORIES by Alexis Bass
If you want more, you have to give less.
That's the secret to dating in high school. By giving as little as they expect to get in return, seventeen-year-old Aubrey Housing and her three best friends have made it to the second semester of their senior year heartbreak-free. And it's all thanks to a few simple rules: don't commit, don't be needy, and don't give away your heart.
So when smoking-hot Nathan Diggs transfers to Lincoln High, it shouldn't be a big deal. At least that's what Aubrey tells herself. But Nathan's new-boy charm, his kindness, and his disarming honesty throw Aubrey off her game and put her in danger of breaking the most important rule of all: Don't fall in love.
•     On sale December 31st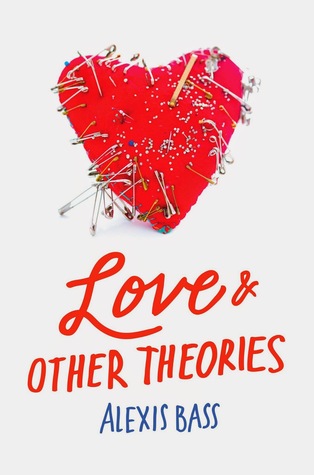 EVERYTHING THAT MAKES YOU by Moriah McStay
Fiona Doyle's life has been defined by a large scar on her face from a childhood accident, but how would her life be different if the accident never happened? Well, meet Fi Doyle, the top rated female high school lacrosse player until one dumb move screws up how she's defined herself. In this daring debut inspired by her own experience, Moriah McStay gives us the rare opportunity to ask "what if" in a Sliding Doors style novel with two stories for one girl.
• On sale March 17, 2015
MY HEART AND OTHER BLACK HOLES by Jasmine Warga
Sixteen-year-old Aysel's hobby––planning her own death––take a new path when she meets a boy who has similar plans of his own.
• On sale February 10, 2015
• Originally revealed on We Heart YA here.
PRETTY WANTED by Elisa Ludwig
In this final installment of the Pretty Crooked series, Willa Fox is on the hunt for the truth about her mother's mysterious past.
• On sale March 1, 2015
QUAKE by Patrick Carman
Patrick Carman's third volume in the Pulse trilogy is the climactic finale to this epic dystopian story of love and revenge.
• On sale February 24th, 2015
A COLD LEGACY by Megan Shepherd
With inspiration from Mary Shelley's Frankenstein, this breathless conclusion to the Madman's Daughter trilogy is about the things we'll sacrifice to save those we love—even our own humanity.
• On sale January 27th
• Originally revealed on YA Books Central here.
ETHERWORLD by Claudia Gabel and Cheryl Klam
The sequel to Elusion: Three teens, one giant commercial virtual reality program that's taking the country by storm, and a long list of dangerous secrets add up to a thrilling futuristic fantasy.
• On sale March 30
• Originally revealed on Tea Time! Watch it here.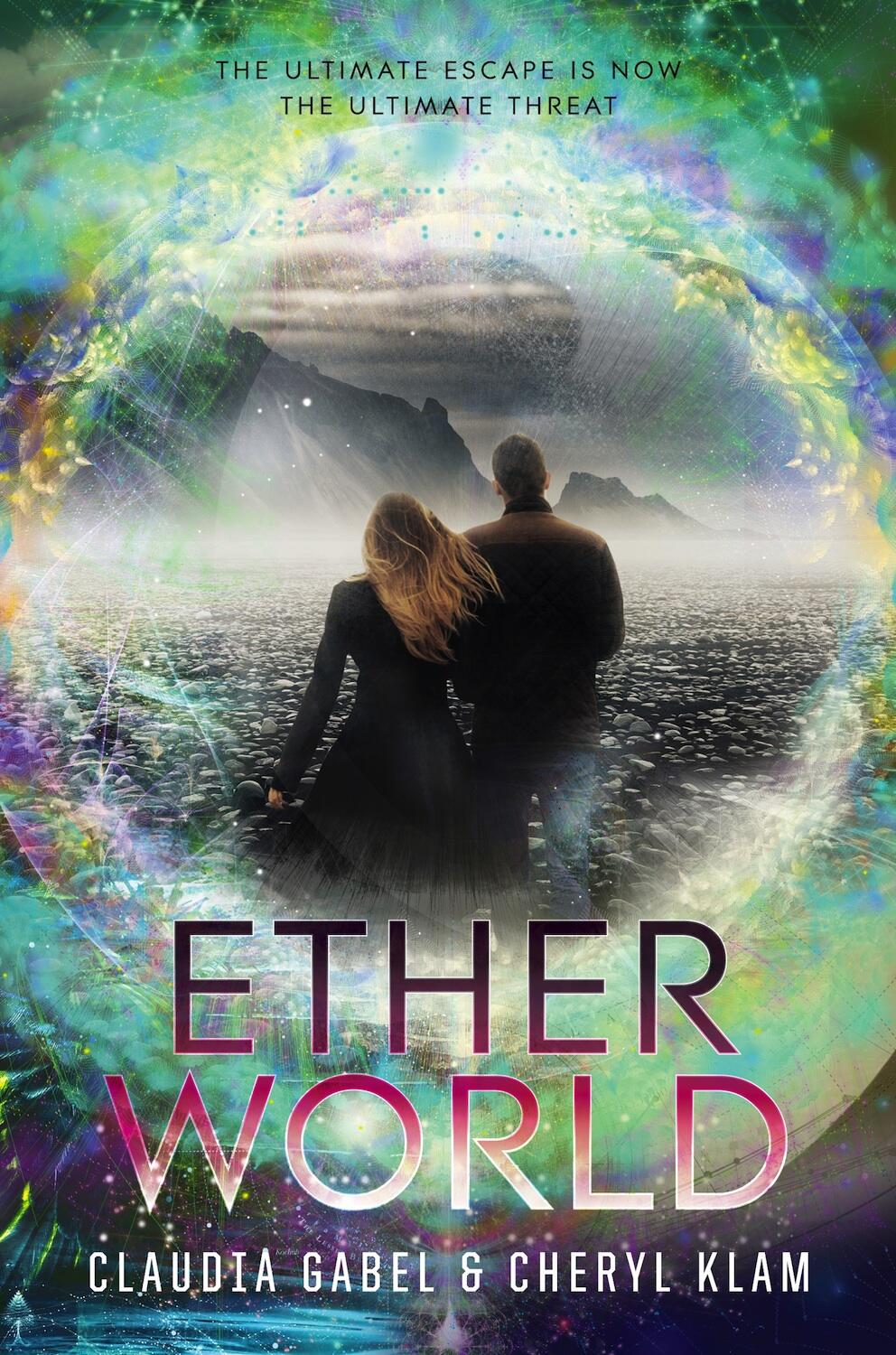 THE CEMETERY BOYS by Heather Brewer
When Stephen is forced to move back to the nowhere town where his father grew up, he's already sure he's not going to like it. Spencer, Michigan, is like a town straight out of a Hitchcock movie, with old-fashioned people who see things only in black-and-white. But things start looking up when Stephen meets the mysterious twins Cara and Devon. They're total punks–hardly the kind of people Stephen's dad wants him hanging out with–but they're a breath of fresh air in this backward town. The only problem is, Cara and Devon don't always get along, and as Stephen forms a friendship with the charismatic Devon and something more with the troubled Cara, he starts to feel like he's getting caught in the middle of a conflict he doesn't fully understand. And as Devon's group of friends, who hang out in a cemetery they call The Playground, get up to increasingly reckless activities to pass the summer days, Stephen worries he may be in over his head.
Stephen's fears prove well-founded when he learns of Spencer's dark past. It seems the poor factory town has a history of "bad times," and many of the town's oldest residents attribute the bad times to creatures right out of an urban legend. The legend goes that the only way the town will prosper again is if someone makes a sacrifice to these nightmarish creatures. And while Stephen isn't one to believe in old stories, it seems Devon and his gang might put a lot of faith in them. Maybe even enough to kill for them.
Now, Stephen has to decide what he believes, where his allegiances lie, and who will really be his friend in the end.
• On sale March 30th
• Originally revealed on Tea Time! Watch it here.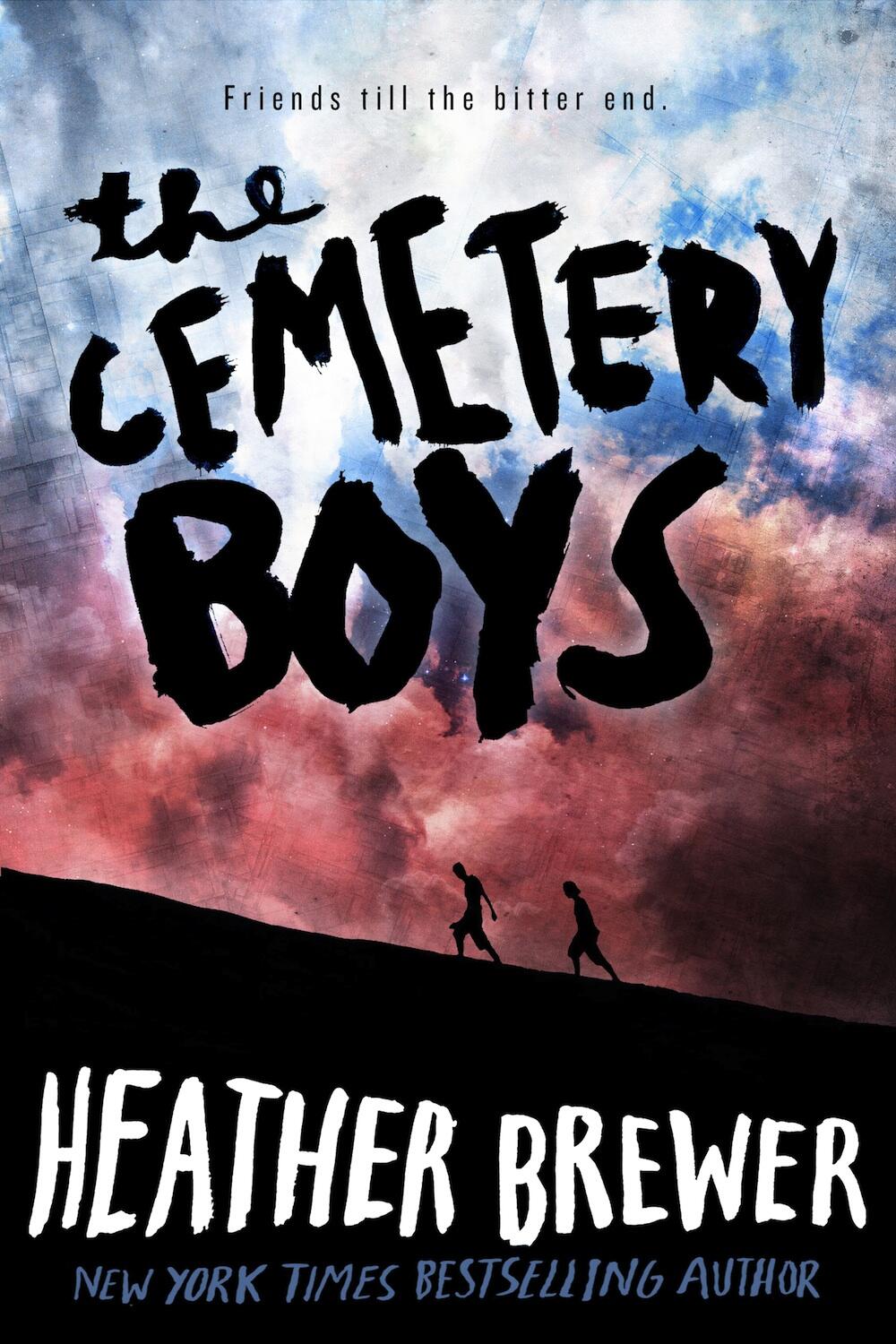 THE DISTANCE BETWEEN LOST & FOUND by Kathryn Holmes
This novel delves into one girl's struggle to regain her sense of self after what happened one terrible autumn night.
• On sale February 2015
• Read our Q&A with Kathryn Holmes on Tumblr here.
This is the cover for the paperback edition of Katie's debut novel about falling in love. . . twice.
• On sale March 24
• Read Katie's Q&A on Tumblr here.
THE PREY by Tom Isbell
The first in a debut trilogy and a riveting story of survival, courage, and romance in a future where creating a master civilization is the only thing prized, no matter the method.
• On sale January 2015
• Read more about the book here!
POLARIS by Mindee Arnett
This is the sequel to Avalon — a sci-fi adventure set in space!
• On sale December 2014
KING by Ellen Oh
This is the final book in the Prophecy series! The first two books are Prophecy and Warrior.
• On sale March 2015
• Originally revealed on Ellen Oh's blog here.
SIMON VS. THE HOMO SAPIENS AGENDA by Becky Albertalli
You've Got Mail starring gay teenage boys with good grammar.
• On sale April 7th
• Originally revealed on The Midnight Garden here.
BONE GAP by Laura Ruby
A novel about a beautiful girl who is kidnapped from a quiet Midwestern town and imprisoned by a mysterious man, and a boy, the only witness, who cannot forgive himself for being unable to identify her kidnapper.
• On sale March 2015
THE ORPHAN QUEEN by Jodi Meadows
In a world where magic is forbidden, refugee Princess Wilhelmina's ability might be just the thing to help reclaim her kingdom—or ruin it forever.
• On sale March 2015
• Originally revealed on Jodi Meadows' blog here
Which covers are your favorite? Check back to this post later in the week for updates!