It's eye candy for book lovers. Take a peek at all the HarperTeen covers that will be gracing bookshelves summer 2015 and check back to this post throughout the week! We'll keep adding the latest reveals to the top of the list!
CITY LOVE by Susane Colasanti
• On sale April 21, 2015
• Watch the behind the scenes video!
Sadie, Darcy, and Rosanna are living together in New York City the summer before their freshman year of college begins. With no parents, no rules, and an entire city to explore, these three girls are on the verge of the best summer of their lives.
Told from alternating points of view, City Love captures the moments in each girl's life when everything is thrilling, amazing, and terrifying all at once . . . in a way it will never be again.
BETWEEN THE NOTES by Sharon Huss Roat
• On sale June 16, 2015
When 16-year-old musician Ivy and her affluent family are forced to move to the "wrong side of the tracks" due to economic hard times, she discovers that not everything—or everyone—are what they seem, even herself.
BETWEEN US AND THE MOON by Rebecca Maizel
• On sale June 30, 2015
Ever since Sarah was born, she's lived in the shadow of her beautiful older sister, Scarlett. But this summer on Cape Cod, she's determined to finally grow up. It's there that she meets gorgeous, college boy Andrew. He sees her as the girl she wants to be. A girl who's older than she is. A girl like Scarlett.
Before she knows what's happened, one little lie has transformed into something real. And by the end of August, she might have to choose between falling in love, and finding herself.
TO HOLD THE BRIDGE by Garth Nix
• On sale June 9, 2015
New York Times bestselling author Garth Nix shows the range of his amazing imagination and narrative skill in this enormous collection of eighteen original short stories, including one Old Kingdom novella.
ILLUSIONARIUM by Heather Dixon
• On sale May 19, 2015
From the author of Entwined, a brilliantly conceived adventure through an alternate London. This sweeping, cinematic tale of an apprentice scientist desperate to save his family—and his world—is The Night Circus meets Pixar.
MAGONIA by Maria Dahvana Headley
• On sale April 28, 2015
Since she was a baby, Aza has suffered from a mysterious lung disease that makes it ever harder for her to breathe, to speak—to live. So when Aza catches a glimpse of a ship in the sky, her family chalks it up to a cruel side effect of her medication. But Aza doesn't think this is a hallucination. She can hear someone on the ship calling her name.
Only her best friend, Jason, listens. Jason, who's always been there. Jason, for whom she might have more-than-friendly feelings. But before Aza can consider that thrilling idea, something goes terribly wrong. Aza is lost to our world—and found, by another. Magonia. Above the clouds, in a land of trading ships, Aza is not the weak and dying thing she was.
In Magonia, she can breathe for the first time. Better, she has immense power—and as she navigates her new life, she discovers that war is coming. Magonia and Earth are on the cusp of a reckoning. And in Aza's hands lies the fate of the whole of humanity—including the boy who loves her. Where do her loyalties lie?
A SENSE OF THE INFINITE by Hilary T. Smith
• On sale May 19, 2015
It's senior year of high school, and Annabeth is ready—ready for everything she and her best friend, Noe, have been planning and dreaming. But there are some things Annabeth isn't prepared for, like the constant presence of Noe's new boyfriend. Like how her relationship with her mom is wearing and fraying. And like the way the secret she's been keeping hidden deep inside her for years has started clawing at her insides, making it harder to eat or even breathe.
But most especially, she isn't prepared to lose Noe.
For years, Noe has anchored Annabeth and set their joint path. Now Noe is drifting in another direction, making new plans and dreams that don't involve Annabeth. Without Noe's constant companionship, Annabeth's world begins to crumble. But as a chain of events pulls Annabeth further and further away from Noe, she finds herself closer and closer to discovering who she's really meant to be—with her best friend or without.
99 DAYS by Katie Cotugno
• On sale April 21, 2015
Katie Cotugno follows up How to Love with 99 Days, the story of Molly Barlow, a teen girl who returns to her hometown–and all the drama she left behind–the summer before she leaves for college. Will Molly have enough time to make everything right, or will it only get worse?
IMPROBABLE THEORY OF ANA & ZAK by Brian Katcher
• On sale May 19, 2015
The Improbable Theory of Ana and Zak is Stonewall Book Award-winning author Brian Katcher's hilarious he said/she said romance about two teens recovering from heartbreak and discovering themselves on an out-of-this-world accidental first date.
KISSING IN AMERICA by Margo Rabb
• On sale May 26, 2015
Sixteen-year-old Eva has never been in love. But when she meets Will, everything changes. With him, her grief over her father's death fades, and she can escape from her difficult relationship with her mother. Then, without any warning, Will picks up and moves to California. So Eva—with the help of her best friend, Annie—concocts a plan to travel across the country to see him again. As they leave New York City for the first time and road-trip across America, they encounter cowboys, kudzu, and tiny towns without stoplights. Along the way, Eva and Annie learn the truth about love and all its complexities.
THE COST OF ALL THINGS by Maggie Lehrman
• On sale May 12, 2015
Eternal Sunshine of the Spotless Mind meets We Were Liars in this thought-provoking, brilliantly written, and totally original realistic contemporary debut about three teens who must deal with the consequences of spells cast on them in the wake of their classmate's sudden death.
TINY PRETTY THINGS by Sona Charaipotra & Dhonielle Clayton

• On sale  May 26, 2015!
TINY PRETTY THINGS digs beneath the practiced poise of a cutthroat Manhattan ballet academy, where three young protagonists all fight for prima position while navigating secrets, lies, and the pressure that comes with being prodigies.
Made You Up by Francesca Zappia
• On sale May 19th!
• Originally revealed on BN blog
About the ultimate unreliable narrator, a schizophrenic teenage girl unable to tell the difference between reality and delusion who discovers — thanks to her Magic 8-Ball, her little sister, and a boy she thought was imaginary — that sometimes there really is someone out to get you.
Vanished by E. E. Cooper
On sale May 12th!
Pretty Little Liars meets GONE GIRL in the psychological twists of this page-turning trilogy about friendship, obsession, deceptions, and love.
Proof of Forever by Lexa Hillyer
On sale June 2nd!
From debut author and poet Lexa Hillyer comes the lyrical story of four friends who receive an unlikely chance at reliving the perfect summer… and the devastating secret that could unravel it all.
Things We Know By Heart by Jessi Kirby
On sale April 21st!
Quinn Sullivan lost the love of her life when her boyfriend, Trent, died unexpectedly. In an attempt to heal, she secretly tracks down the recipient of Trent's donated heart… and ends up falling for him.
Every Last Promise by Kristin Halbrook
• On sale April 21!
• Originally revealed on YA Highway
Perfect for fans of Laurie Halse Anderson and Gayle Forman, Every Last Promise is a provocative and emotional novel about a girl who must decide between keeping quiet and speaking up after witnessing a classmate's sexual assault.
Crimson Bound by Rosamund Hodge
On sale May 5th!
Perfect for fans of Shadow and Bone and Throne of Glass, Crimson Bound is an exhilarating tale of darkness, love, and redemption inspired by the classic fairy tale Little Red Riding Hood, from Cruel Beauty author Rosamund Hodge.
The Death Code by Lindsay Cummings
On sale April 21st!
This is the sequel to The Murder Complex! With short, fast-paced, alternating point-of-view chapters, The Death Code starts several weeks after The Murder Complex ended. Zephyr keeps the secret about Meadow close—that if she dies, The Murder Complex will be destroyed, too. Meadow, desperate to find her brother, father, and little sister, is determined to fearlessly fight to the end, even if it means sacrificing herself and her friends, new and old. The Death Code introduces a memorable cast of secondary characters and delivers a vivid and scary thrill ride read.
Conspiracy of Blood and Smoke by Anne Blankman
On sale April 21, 2015
In this thrilling sequel to Prisoner of Night and Fog—perfect for fans of Code Name Verity—Gretchen and Daniel must uncover dark secrets and revisit old enemies to unravel a dangerous conspiracy.
None of the Above by I.W. Gregorio
On sale April 28th!
When Kristin Lattimer is voted homecoming queen, it seems like another piece of her ideal life has fallen into place. She's a champion hurdler with a full scholarship to college and she's madly in love with her boyfriend. In fact, she's decided that she's ready to take things to the next level with him. But Kristin's first time isn't the perfect moment she's planned—something is very wrong. A visit to the doctor reveals the truth: Kristin is intersex, which means that though she outwardly looks like a girl, she has male chromosomes, not to mention boy "parts." Dealing with her body is difficult enough, but when her diagnosis is leaked to the whole school, Kristin's world completely unravels. With everything she thought she knew thrown into question, can she come to terms with her new self?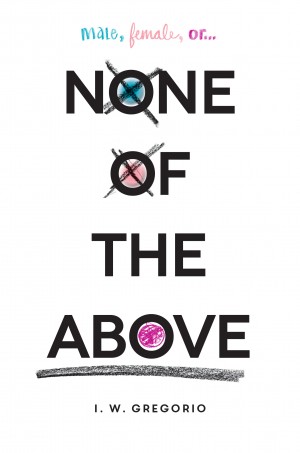 Get Dirty by Gretchen McNeil
On sale June 16th!
The members of Don't Get Mad aren't just mad anymore . . . they're afraid. And with Margot in a coma and Bree stuck in juvie, it's up to Olivia and Kitty to try to catch their deadly tormentor. But just as the girls are about to go on the offensive, Ed the Head reveals a shocking secret that turns all their theories upside down. The killer could be anyone, and this time he—or she—is out for more than just revenge. The girls desperately try to discover the killer's identity as their personal lives are falling apart: Donté is pulling away from Kitty and seems to be hiding a secret of his own, Bree is under house arrest, and Olivia's mother is on an emotional downward spiral. The killer is closing in, the threats are becoming more personal, and when the police refuse to listen, the girls have no choice but to confront their anonymous friend . . . or die trying.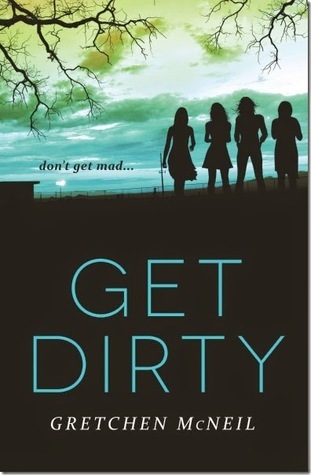 Finding Paris by Joy Preble
On sale April 21st!
A story about a teenage girl whose older sister sends her on a scavenger hunt from Las Vegas to L.A., to protect her from a dark secret.
Endangered by Lamar Giles
On sale April 21st!
Her name is Lauren, but everyone calls her Panda. What they don't know is that behind their backs, she also goes by Gray. As in Gray Scales, the photo blog that her classmates are addicted to because of the secrets Gray exposes: a jock buying drugs, a teacher in a compromising position, the richest girl in school shoplifting. But no one knows Panda's the vigilante photographer behind it all. At least, she thinks no one knows—until she gets a note from the Admirer, who's not only caught her red-handed acting as Gray, but also threatens to reveal everything unless Panda joins her Admirer in a little game of Dare or … Dare. Panda plays along. Anything to keep the secrets she's protected for years. But when the game turns deadly, Panda doesn't know what to do. And she might need to step out of the shadows to save herself … and everyone else on the Admirer's hit list, including some of the classmates she's loathed and exposed for years.
The Night We Said Yes by Lauren Gibaldi
On sale June 16th!
Before Matt, Ella had a plan. Get over a no-good ex-boyfriend. Graduate from high school without any more distractions. Move away from Orlando, Florida, where she's lived her entire life. But Matt—the cute, shy, bespectacled bass player who just moved to town—was never part of that plan. And neither was attending a party that was crashed by the cops just minutes after they arrived. Or spending an entire night saying "yes" to every crazy, fun thing they could think of. Then Matt abruptly left town, and he broke not only Ella's heart but those of their best friends, too. So when he shows up a year later with a plan of his own—to relive the night that brought them together—Ella isn't sure whether Matt's worth a second chance. Or if re-creating the past can help them create a different future.
Nimona by Noelle Stevenson
On sale May 19th
Nimona is an impulsive young shape-shifter with a knack for villainy. Lord Ballister Blackheart is a villain with a vendetta. As sidekick and supervillain, Nimona and Lord Blackheart are about to wreak some serious havoc. Their mission: prove to the kingdom that Sir Ambrosius Goldenloin and his buddies at the Institution of Law Enforcement and Heroics aren't the heroes everyone thinks they are.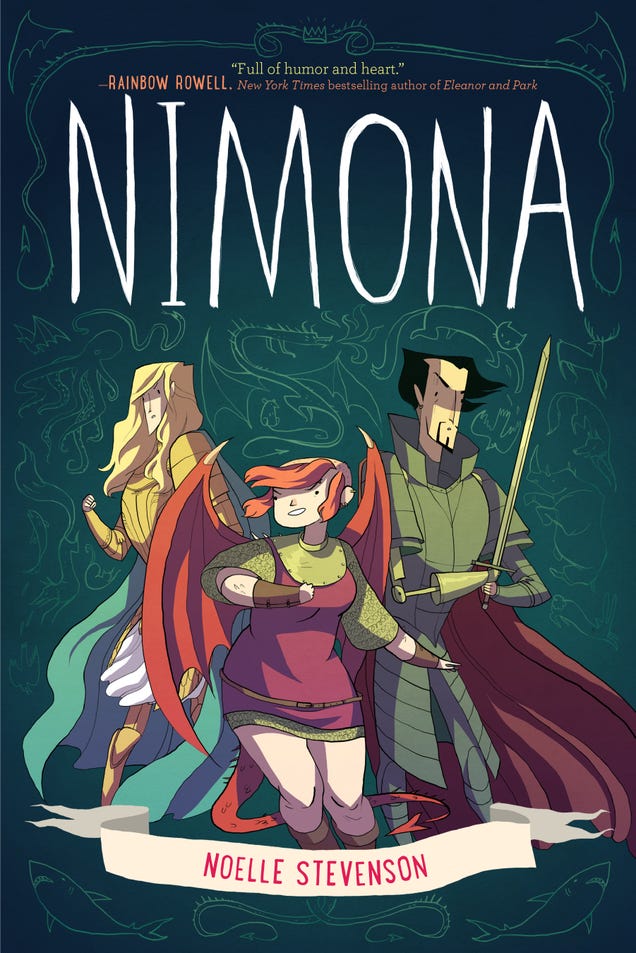 The Fill-In Boyfriend by Kasie West
On sale May 5th!
When Gia Montgomery's boyfriend, Bradley, dumps her in the parking lot of her high school prom, she has to think fast. After all, she'd been telling her friends about him for months now. This was supposed to be the night she proved he existed. So when she sees a cute guy waiting to pick up his sister, she enlists his help. The task is simple: be her fill-in boyfriend— two hours, zero commitment, a few white lies. After that, she can win back the real Bradley.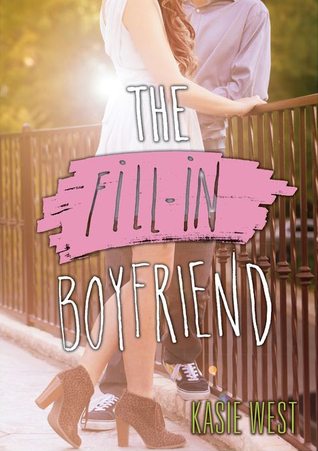 Making Pretty by Corey Ann Haydu
On sale May 12th
Montana and her sister, Arizona, are named after the mountainous states their mother left them for. But Montana is a New York City girl through and through, and as the city heats up, she's stepping into the most intense summer of her life. With Arizona wrapped up in her college world and their father distracted by yet another divorce, Montana's been immersing herself in an intoxicating new friendship with a girl from her acting class. Karissa is bold, imperfectly beautiful, and unafraid of being vulnerable. She's everything Montana would like to become. But the friendship with Karissa is driving a wedge between Montana and her sister, and the more of her own secrets Karissa reveals, the more Montana has to wonder if Karissa's someone she can really trust. In the midst of her uncertainty, Montana finds a heady distraction in Bernardo. He's serious and spontaneous, and he looks at Montana in the way she wants to be seen. For the first time, Montana understands how you can become both lost and found in somebody else. But when that love becomes everything, where does it leave the rest of her imperfect life?
Challenger Deep by Neal Shusterman
On sale April 21st!
Caden Bosch is on a ship that's headed for the deepest point on Earth: Challenger Deep, the southern part of the Marianas Trench. Caden Bosch is a brilliant high school student whose friends are starting to notice his odd behavior. Caden Bosch is designated the ship's artist in residence, to document the journey with images. Caden Bosch pretends to join the school track team but spends his days walking for miles, absorbed by the thoughts in his head. Caden Bosch is split between his allegiance to the captain and the allure of mutiny. Caden Bosch is torn.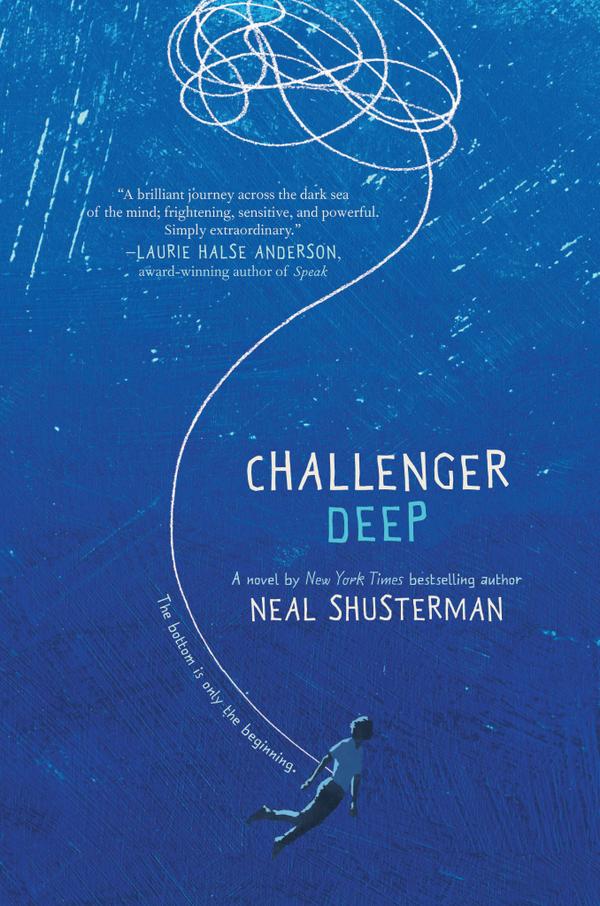 Invincible by Amy Reed
On sale April 28th
Evie is living on borrowed time. She was diagnosed with terminal cancer several months ago and told that by now she'd be dead. Evie is grateful for every extra day she gets, but she knows that soon this disease will kill her. Until, miraculously, she may have a second chance to live. All Evie had wanted was her life back, but now that she has it, she feels like there's no place for her in it—at least, not for the girl she is now. Her friends and her parents still see her as Cancer Girl, and her boyfriend's constant, doting attention is suddenly nothing short of suffocating. Then Evie meets Marcus. She knows that he's trouble, but she can't help falling for him. Being near him makes her feel truly, fully alive. It's better than a drug. His kiss makes her feel invincible—but she may be at the beginning of the biggest free fall of her life
Check back throughout the week for more additions to this post! Which cover is your favorite? Tell us in the comments below!