Okay, let's cut to the chase. Earlier today Teen Vogue revealed the cover for THE POET X by Elizabeth Acevedo – a book about a young latina girl from Harlem who discovers slam poetry as a way to find her voice in the world, and we are FREAKING OUT. This cover is absolutely EVERYTHING. We are SHOOK. We are HERE. FOR. IT.  We are counting down the minutes until we can proudly show this one off on our shelf!!!!!
OKAY IT'S TIME. Take a look at the new cover below! ⬇️
AHHHHHHHHHHHHHHHHHHHHHHHHHHHHHHHHHHHHHHHHH OMG OMG OMG OMG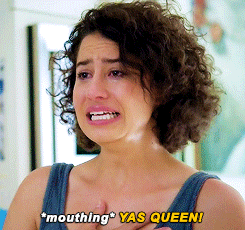 We're crying REAL TEARS rn. Can't wait to read this, snap my fingers, and start feeling all types of inspired!
About The Poet X
Xiomara Batista feels unheard and unable to hide in her Harlem neighborhood. Ever since her body grew into curves, she has learned to let her fists and her fierceness do the talking.
But Xiomara has plenty she wants to say, and she pours all her frustration and passion onto the pages of a leather notebook, reciting the words to herself like prayers-especially after she catches feelings for a boy in her bio class named Aman, who her family can never know about. With Mami's determination to force her daughter to obey the laws of the church, Xiomara understands that her thoughts are best kept to herself.
When she is invited to join her school's slam poetry club, she knows that she could never get around her mami's rules to attend, much less speak her words out loud. But still, she can't stop thinking about performing her poems.
Because in the face of a world that may not want to hear her, Xiomara refuses to be silent.
THIS BOOK SOUNDS AND LOOKS PERFECT SO HERE'S ONE MORE CRYING GIF FOR THE ROAD: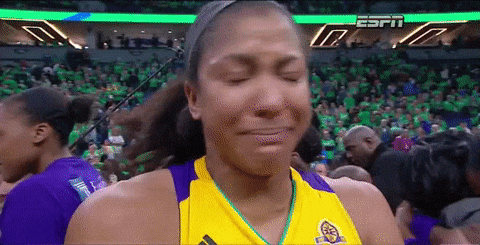 ---
What do you think of the POET X Cover reveal? Tell us in the comments below!