You know you love Gossip Girl. We feel the same way. Now we need to let you in on why you're going to flip for THE THOUSANDTH FLOOR by Katharine McGee, the new YA novel that's like Gossip Girl set 100 years in the future. It's out now in paperback, with tons of new bonus content! Here's why we are freaking out…
1. The Scandals Are WAY more intense than Gossip Girl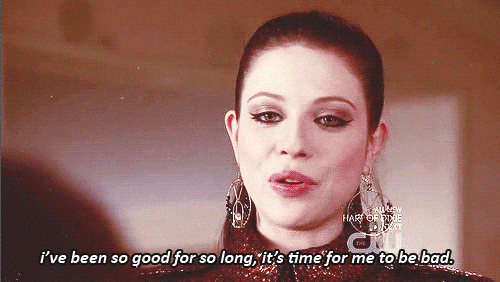 You've never seen New York City like this before. The Thousandth Floor has all the secret relationships, backstabbing "best" friends, sex, drugs, lies, and secrets you've been craving since Gossip Girl went off the air.
2. The Tower
100 years in the future, most of New York City is housed within a 10,000 foot tall tower. The Thousandth Floor is legitimately The Waldorf Penthouse x100000000. All I can say is… yeah, I want to go there.
3. The Social Hierarchy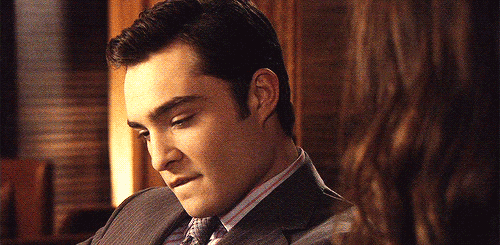 Remember that time Chuck was all like "everyone else had neighbors and potluck, I had concierges and room service," and we almost felt bad for him?  Well basically, THE THOUSANDTH FLOOR elite make Chuck Bass look like a peasant. This tower's social scene is more cut throat than Blair Waldorf on her worst day. Pretty much, Kimye would be on floor 987, and Taylor Swift would be on floor 812 (she's down a few floors as of late).
4. The Characters Are Basically Gossip Girl's Next Generation
Leda Cole makes Blair Waldorf look like a saint. You thought Serena Van Der Woodsen's wardrobe was impressive? I dare you to step foot into Avery Fuller's shoes. Plus Watt Bakradi is the new Gossip Girl, he's a hacker who knows everything about everyone at all times.
5. The Cool Tech
Sidekicks, Motorola RAZRs, iPhones, and Blackberries are so this century. Gossip Girl herself couldn't keep up with the tech trends in THE THOUSANDTH FLOOR even if she tried. Here's some of the technology you can expect 100 years from now:
Retina scanning and messaging: You can give your thumbs a rest because all it takes to send a text message is a flick of the eye. Gossip at the speed of light. Literally.
Hologram shopping: You can see exactly how something would look on you without actually having to try it on. Serena would seriously pass out in her little plaid mini skirt from the epic-ness.
Automatic make up: Push a few buttons and your make up is air brushed right onto your face. Feeling like a smokey eye tonight? click…click….done.
Hover Subway: Need to get from the 560th floor to the 726th floor? No need to worry about Uber surge pricing or finding the one empty seat on the subway that also probably has an unidentified liquid spilled all over it. Just hop in a hover and you'll be there in a flash.
6. That cover tho.
You were casually scrolling through your news feed when all of a sudden a glittering masterpiece caught your eye… it wasn't Serena Van Der Woodsen's amazing gold blazer from season four… it was the cover reveal of THE THOUSANDTH FLOOR. Look at that shiny tower, and that sexy type, and those shimmering flecks…wait are those stars? Yes, this cover is positively gorgeous, but it's not just the front of the book that will take your breath away. The entire package design of this book is GOLD. Literally. It is perfection.
It's out now, so what are you waiting for?! You know you'll love it. Xoxo
---
Can't wait to start reading The Thousandth Floor? We've got you covered. Read the first four chapters right here!  
Don't forget to add it to your Goodreads shelf!
Save
Save
Save
Save
Save
Save