We know, we know, the struggle has been so real waiting for King's Cage. The bad news is that there are still 103 days until King's Cage comes out on February 7th, but the good news is that we have have a brand new map of the land to share with you while you wait!!!!!
Before we can show you the new map, remember when we gave you this amazing Guide to Norta and Victoria Aveyard graced us with her royal presence to walk us through her magical kingdom? Watch below to refresh your Norta memory.
AND NOW (prepare yourselves Scarlet Guard) there's a new RED QUEEN map in town! If you haven't heard by now, RED QUEEN is set in a future version of the USA but unfortunately it looks like Florida and other parts of the east coast haven't fared too well. I mean can we really be surprised? #globalwarming #sorrynotsorry. On a less tragic note, It is FINALLY time to Rise, Red as the Dawn and take a road trip through the Kingdom of Norta & surrounding lands! Take a sneak peek at the map that will be printed in KING'S CAGE and get ready to explore new lands in the third installment of The Red Queen series. 
Click on the map below to view it at a larger size and explore the world!
OMG. So wait. Prairie? Tiraxes? So many new places to adventure we can't even. We need more information about these places stat. PS. shoutout to Montfort- we see you chillin' on the side there! Not gonna lie this map leads us to some very real questions. Does this mean those odd twins that showed up at the end of GLASS SWORD will be making another appearance in KING'S CAGE?! And will Mare escape from Maven and unleash her fierce purple lightning on more countries to free newbloods everywhere? WE NEED TO KNOW. PLEASE TELL US VICKY A. TELL US NOWWWWW.
In the meantime 103 days till King's Cage got me like….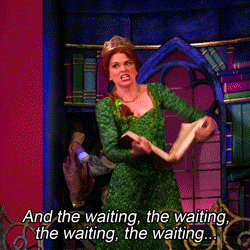 ---
Which places are you hoping Mare & crew travel to in KING'S CAGE?
Save
Save
Save