As we say goodbye to the I Am Number Four Series, UNITED AS ONE, we take look back in time to when the very first book released in 2010. The time has come for the Garde to make their final stand, but before they do, take a step back in time and remember what was hot and what was not in 2010.
The iPad Had Just Been Released
Also known as the device that changed binge watching forever, the iPad was a newly released device that not everyone was on board with. Some thought it was too big, others just really hated the name. We soon learned to become one with the iPad.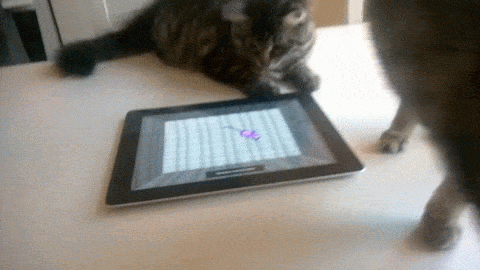 Your High School Became A Full Blown Musical In "Glee"
STREETLIGHTS, PEOPLE OOO AAA AHHHHHHHHH!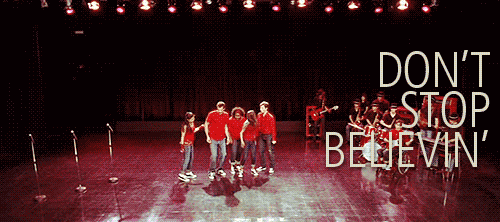 That Song Your Mom Liked Was Really Big 
Train's "Hey, Soul Sister" was literally everywhere: the car, the dentist office, in commercials, at restaurants, you get the idea. I would play it for you again here but this song has literally maxed out an average human's ability to listen to it.
Zombies Scared The Sh*t Out Of You In The Walking Dead
This AMC show premiered in 2010, proving that you could still totally be scared of zombies. The zombie revival resulted in a slew of scary Halloween costumes, zombie apparel, and a newfound respect for the crossbow.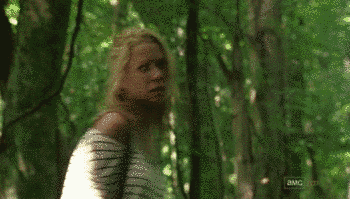 The Oprah Winfrey Show Was Still On Air 
Oprah's long-running TV talk show probably inspired you do to anything and everything. From inspirational stories of ordinary people to interviews with celebrities to self-help advice to her MASSIVE giveaways (remember this?), Oprah owned daytime TV like a boss.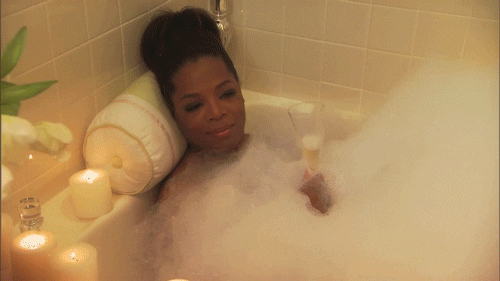 Sound Of The Year: Vuvuzelas
Did you hear that? These noisemakers were so overpowering during the World Cup games in South Africa that ESPN put a noise filter on its telecasts. In case you forgot what it sounded like, here you go:
Did You Eat This? THE KFC Double Down Sandwich
A bread-less sandwich, this snack is not for the faint of heart: bacon and melted cheese between two pieces of fried chicken. Is it delicious or disgusting? Probably both.
Shaggy Shiny Bangs AKA Bieber Hair 
Did you have this hairstyle? Did you aspire to have it? Was it the first time you used a flat iron to pull bans over your eyebrows? Did you use approximately 1 can of hairspray a week? YOU ARE NOT ALONE.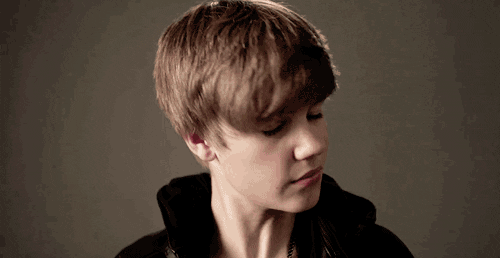 New Jersey Had Its Moment
Like a rare meteor, every now and then New Jersey shines bright. In 2010, that was a slew of reality TV shows including Jersey Shore (already on air for one season), Jersey Couture, and Jerseylicious. Everyone wanted to be New Jersey in 2010.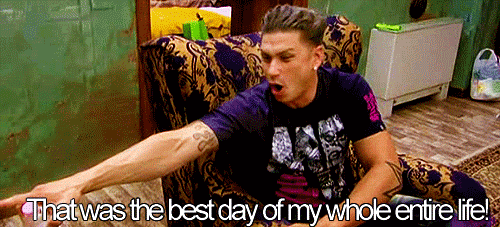 I Am Number Four Rocked Your World
Final drum roll please…2010 was the year of I Am Number Four! Remember this? "The events in this book are real. Names and places have been changed to protect the Lorien Six, who remain in hiding. Take this as your first warning. Other civilizations do exist. Some of them seek to destroy you."
The epic conclusion to the thrilling, action-packed Lorien Legacies series UNITED AS ONE is out now! The Garde did not start this war, but they will do whatever it takes to end it once and for all. . .