Since the days of her humble, self-titled album, one of our guiltiest pleasures has been trying to figure out just who Taylor Swift has written songs about. Don't get us wrong—we love the music (whether we want to or not, it's just… so catchy…)—but even in this darker REPUTATION era, we can't help the theories that come to mind with every track!
We did a deep dive into LOOK WHAT YOU MADE ME DO when it came out, but now we're thinking bigger. REPUTATION is filled with attitude, and we are here for all of these YA books that it is so clearly about. Taylor, what have you been reading lately?!
Oh, and just so you know, this post is super full of spoilers 🚨
Take a scroll through first, check out the book covers below each song title and lyric, and make sure to skip any that you're not 100% caught up on!
Reputation: A Track-by-Track YA Breakdown
1. … Ready for It?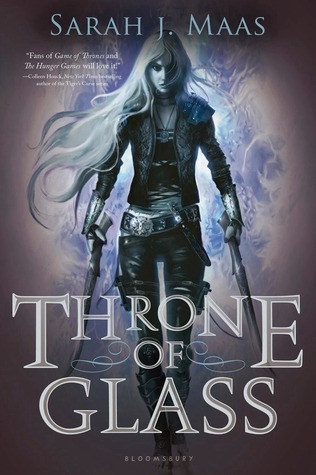 The first track on Taylor's latest album is full of energy, upfront, and even a little on the aggressive side. The relationship in the lyrics sounds pretty nice, but both of them have some other stuff going on, both keeping them apart and proving why, when they do inevitably get together, it'll be for the best.
We needed a couple as full of tension and passion as the song, with a touch of competitiveness to match the hook. Enter the prince and the witch, Dorian and Manon. These two have a spark that neither one can resist, even when they want to (and should). It's not easy for them to find time together, but they both enjoy the hunt, the tease, and the fun.
2. End Game
The chanting of "big reputation." The idea of a relationship that's end game despite the person's flaws, despite whatever mistakes they've made. And sometimes because of them.
Kaz and his crew from SIX OF CROWS was our immediate first thought. His reputation precedes him. He's not perfect, and he definitely makes mistakes, especially with how they relate to dealing with his own emotions. But everyone in the gang is ride or die, and they know that they're all at their best when they're together.
3. I Did Something Bad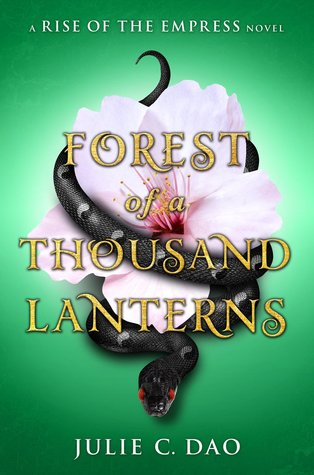 It's hard to write a villainous protagonist. It's even harder to read one and get so absorbed in their world, in their mindset, that you get it. But Xifeng is the definition of badass.
She's ambitious and knows what she's capable of; she doesn't like getting her hands dirty (why should she have to?), but she does what it takes to achieve what she wants. Some are jealous, maybe even afraid, but she's sure to stay two steps ahead. And the scene with the concubine's heart? Yeah, Xifeng definitely did something bad.
4. Don't Blame Me
Gothic, gospel, darkly powerful ballad of our SOULS. This one took a while.
We needed a character, a relationship, so epic that they would match the powerhouse that is this song. It's about the sheer strength of love, and how it affects a person. It's about the difference between someone's actions when they're in love, and a shameless admition of guilt.
We needed Juliette and Warner. Once she opens herself up to Warner, once she sees who he is, she's a different, much stronger, more confident Juliette than the girl we met at the beginning of the series. She's fierce, self-assured, and we can't wait to see where she goes.
5. Delicate
It took us about three seconds to realize just how true this song rang for the starcrossed love of Cyra and Akos. While we're waiting to return to their world, we'll be here listening on loop, all of our fingers crossed that these two get a happy ending.
How different would their story be if they got to run away from their world and just enjoy their time together?! And sure, they both have histories separate from each other, but we know their best future is together. Can't wait to read the second book while we listen to this song and cry 😭
6. Look What You Made Me Do
Our opinion on this has not changed, and Fennbirn Island's Katharine is still the snake queen of our hearts.
If you haven't read ONE DARK THRONE yet, what are you doing?! Katharine is out for vengeance in the second installment of this dark and twisting series, and, well, you can see for yourself why this song is perfect for her here.
7. So It Goes…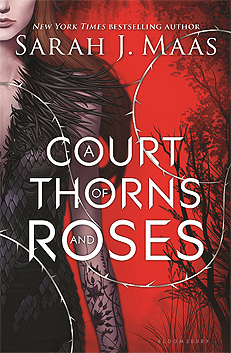 It took us a little bit to figure out which intense, breathy romance this song could be about. There are a lot of aspects to look at. Is the couple really meant to be? Do they do more harm than good, or is that part of the whole appeal? Yeah, they're definitely meant to be.
But then it hit us, and we couldn't believe why it took us so long. This song absolutely belongs to the High Lord and Lady of the Night Court. It's not easy to have a happy relationship in their war-torn world, but they are undoubtedly perfect together. They're not bad people by any means, but they can dabble on the dark side. And—"scratches down your back now"—do we need say anymore?
8. Gorgeous
This song is so sweet and cute, and it took us a little bit of time to deem which YA romance was perfect for its saccharine, will-they-won't-they words. But if you've read anything by Kasie West, you know that her books can always make you feel a little better.
Autumn and Dax don't immediately click, but there's a spark between them from the very beginning. Even if she avoids him at first. Even if she has a boyfriend. But (!) the song also has some depth, and BY YOUR SIDE isn't a surface-level story by any means. We think it's perfect.
9. Getaway Car
Maybe not a rebound per sé, but a relationship built on first opinions, doomed from the start? Hello, book one Mare and Maven.
They have a whirlwind romance in RED QUEEN, bonding over their indifference to the formalities of court life, but, of course, none of it is real. Nothing good was going to come from Mare pretending her circumstances were any different from what they truly were, and even as Cal tried his best to befriend her, she kept her distance. His problem's weren't hers yet. A jet-set Bonnie and Clyde, indeed.
10. King of My Heart
This one is a nice touch on Reputation, acknowledging that she's fine alone, but found herself surprised by the emotions that came along with this new suitor.
Something's different about this one. We thought it was a perfect fit for TOP TEN's "best friends to something more?" relationship! Gabby and Ryan are so perfect for each other, even if they're not sure it's for the best, and getting to see all the best moments between them was basically a novelization of a Taylor Swift music video. It's all *we* want!
11. Dancing With Our Hands Tied
Everything is great and fun and full of attitude—we weren't ready for a tragic love song to strike. So, what YA couple did their best to embrace their love, always trying to figure out a way to make it work despite the secrets between them and the circumstances around them?
It had to be Em and Cas from RUINED.
She was never supposed to be his betrothed but slowly fell for him, and he had no idea who she truly was. The sequels only pick up in intensity from there, and like some others on this list, we wish they could just take a vacation and enjoy their time together.
12. Dress
Okay, BRB WE'RE JUST SOBBING OVER HERE. Where do we start?! Maybe at their secret moments in a crowded room, or "my hands are shaking from holding back from you" 😭
This song is 100% about Julian Blackthorn and Emma Carstairs, and we will take that argument to our graves. "I don't want you like a best friend" is giving us a lot of emotions. The forbidden love between these two—the moments they share in private, the pining, the angst, the heartbreak—is so perfectly captured in this song. And then the lyrics that flash back to their first meeting, their worst moments, it's all too much 😭😭😭
13. This is Why We Can't Have Nice Things
This song is every sort of glamorous tragedy that we needed. It so perfectly emcompasses the good and bad times shared between our fave teens living in the Tower, and we can literally picture Avery, Leda, Cord, and the rest of the gang destroying the finest decor at a party gone way wrong.
It's getting us so excited for all the confrontations still to come in the final book, but also making us want to go back and reread SO BAD. It's such a fun, cheeky look at the drama plaguing friendships, and would absolutely be on their next party playlist.
14. Call It What You Want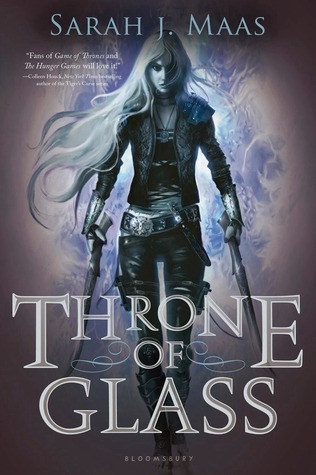 Yeah, if we weren't already crying, we are now. Her castle crumbled overnight, they took the crown but it's all right… she disappeared but she's doing better than she ever was. Um, hello, this is the story of Aelin Galathynius, lost queen on her path to redemption.
But she never really thought she could reclaim her throne until she got her confidence back, and she couldn't have done that without some help. Rowan is her mate, yes, but neither one of them have ever looked at that as something forcing them together. He provided light for her on her darkest nights and reminded her that she had a reason for being alive. Okay, we're just going to sob our way through the wait until the final book.
15. New Year's Day
For a book that's so hilarious, GENTLEMAN'S GUIDE is also really freaking emotional. The arc between Monty and Percy is so beautiful and meaningful, and the way it deals with Percy's chronic illness adds another level of depth to the pairing. Monty loves Percy because he's adorable and kind, yes, but he's also in it for the long haul. Monty will always be there with Percy, at the end of the day and every morning after.
And likewise, with Percy helping Monty grow and understand both his privilege and the burdan of his name. They'll always stay, they'll always hold onto their memories, and they'll always have more to make.
---
Are there any books that come to mind when you listen to songs? Let us know below!
Up next: