Today isn't just any Tuesday. Not at all. Why, you ask? Because the SHATTER ME hardcover edition is on sale today!!! *endless book shimmies* And what's the best way to celebrate the occasion? Well, going to the store and picking it up so you can finally, finally have that matching hardcover set sitting pretty on your shelf!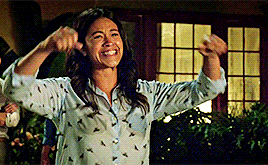 But what's the second best way to celebrate? A tour announcement!
In case you missed it (how could you?!) there's a NEW book coming in the Shatter Me series. That's right! RESTORE ME, the first of a new trilogy, is going on sale March 6th, 2018. In RESTORE ME, Juliette and Warner must struggle to stay together in the face of new secrets and old foes threatening to tear them apart. As it turns out, the rest of the world may not be all that willing to accept a 17-year-old girl as the Supreme Commander of a nation.
With its release, Tahereh is going on a 10-city tour of the US!! And not only that, but she is bringing some of her best author friends along with her! It's going to be a party at every stop!
Here are all the Restore Me Tour Dates!
NEW YORK, NY
Tuesday, March 6
Books of Wonder, 6 PM
18 W 18th St
New York, NY 10011
*In-conversation with Ransom Riggs*
RSVP here! 
MIAMI, FL
Wednesday, March 7
Books & Books, 7 PM
265 Aragon Ave
Coral Gables, FL 33134
*In-conversation with Ransom Riggs*
RSVP here! 
PHILADELPHIA, PA
Thursday, March 8
Barnes & Noble, 7 PM
210 Commerce Blvd
Fairless Hills, PA 19030
*In-conversation with Ransom Riggs*
RSVP here! 
CHICAGO, IL
Anderson's, 7 PM
123 W Jefferson Ave
Naperville, IL 60540
*In-conversation with Ransom Riggs*
RSVP here! 
SAN DIEGO, CA
Tuesday, March 13
Mysterious Galaxy, 7 PM
5943 Balboa Avenue
Suite #100, San Diego, CA 92111
*In-conversation with Marie Lu*
RSVP here! 
SAN FRANCISCO, CA
Wednesday, March 14
Kepler's, 7 PM
1010 El Camino Real
Menlo Park, CA 94025
*In-conversation with Sabaa Tahir*
RSVP here! 
SALT LAKE CITY, UT
Thursday, March 15
King's English, 7 PM
1511 South 1500 East
Salt Lake City, UT 84105
*In-conversation with Ally Condie*
RSVP here! 
LOS ANGELES, CA
Sunday, March 18
B&N The Grove, 2 PM
189 The Grove Drive
Los Angeles, CA 90036
*In-conversation with Nicola Yoon*
RSVP here! 
MINNEAPOLIS, MN
Thursday, March 22
Wild Rumpus, 6:30 PM
2720 West 43rd Street
Minneapolis, MN 55410
*In-conversation with Brittany Cavallaro*
RSVP here! 
HOUSTON, TX
Saturday, March 24
Teen BookCon
Houston, TX
More info here!
---
Which tour stop are you going to? Tell us in the comments below!
Up next: Can You Guess Who Said These Iconic Shatter Me Quotes?