Things we learned from reading FINDING PARIS by Joy Preble: HOW TO SURVIVE A ROAD TRIP!
When Leonora (Leo) Hollings' sister Paris vanishes one night from the Heartbreak Hotel Diner, leaving behind a series of strange clues as to both her whereabouts and the reason for disappearance, Leo finds herself on an unexpected journey that winds her around Las Vegas and then beyond. Even if the clues seem crazy, Leo has no choice but to keep going, including accepting help from a boy named Max Sullivan. What begins as a jaunt around the city morphs into a road trip that will uncover more than just finding Paris!
Here are Leo Hollings' five survival tactics for the road, which you can apply to your own trip:
Clean your car before you begin.
With Texas boy/physics genius Max Sullivan's truck, this is not so easy. The front seat is littered with "empty gum wrappers and crumpled sacks from a wide variety of fast-food establishments…there are crumbs of something gummy on the seat." Max is a slob, but Leo needs the ride, even if she wonders, "Possibly I will need a tetanus shot after riding in this truck."
Make sure to have road trip playlist you can agree on.
"Gotta be country," Max tells Leo. "Or heavy metal…And eighties rock ballads work. Eighties rock ballads got me from San Antonio to El Paso. But for long, lonely trips in the dark, nothing beats country." And then he and Leo get into an argument about whether country songs are literal or metaphor. "I don't go on many road trips," Leo admits. "I haven't been much of anywhere."
Make sure to have enough snacks for road.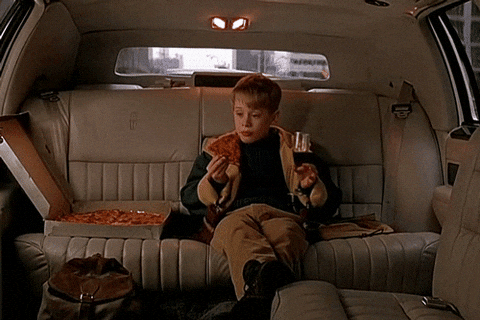 Leo and Max eat a lot on the road! In fact, it's the one thing they agree on. Cans of Monster, Apple Jacks, Frosted Flakes, teriyaki-flavored beef jerky, coffee—that's just the start. Of course they meet at the Heartbreak over a slice of pie, so this is only fitting. You need a lot of snacks when you're driving all night through the desert! One of my favorite moments for Leo and Max, though, is one where they don't eat. But they do confess some things to each other while looking at an In-N-Out Burger sign!
Be prepared for detours.
Leo starts this trip thinking it will be over before the sun is up. But each note sends her and Max in directions she hadn't expected. Of course, Leo knows the secrets she's not telling and so she shouldn't be surprised that there's more to everything on this trip. But she's a logical, math and science type, who says, "I try to work it out like an equation. Me plus boy I don't know plus missing sister plus road trip…but the unknown throws me and I don't know how to solve for it."
Remember it's the journey, not the destination.
Well, in FINDING PARIS, it's really both! Leo has to take the road trip because sometimes you can't find your way until someone forces you to figure it out. In this case, that someone is Paris. Or as Leo asks herself, "But how do you know what you don't know when don't know anything at all?" Like why there's a giant thermometer in Baker, CA. Or an exact replica of the Eiffel Tower in Paris, TX!
P.S: Almost every place on Leo and Max's road trip in FINDING PARIS (except the Heartbreak Hotel Diner and the casino where Leo's mom works) is absolutely real!
---
Check out our Open Road Reads infographic for a list of our favorite road trip books! Which one will you pack on your next car trip?