We originally were going to do a round up of our favorite covers based on each reading device. Then we stumbled across this one design that can be custom made for ANY e-reader so instead we give you this . . . the only 100% Snarkles approved e-reader cover.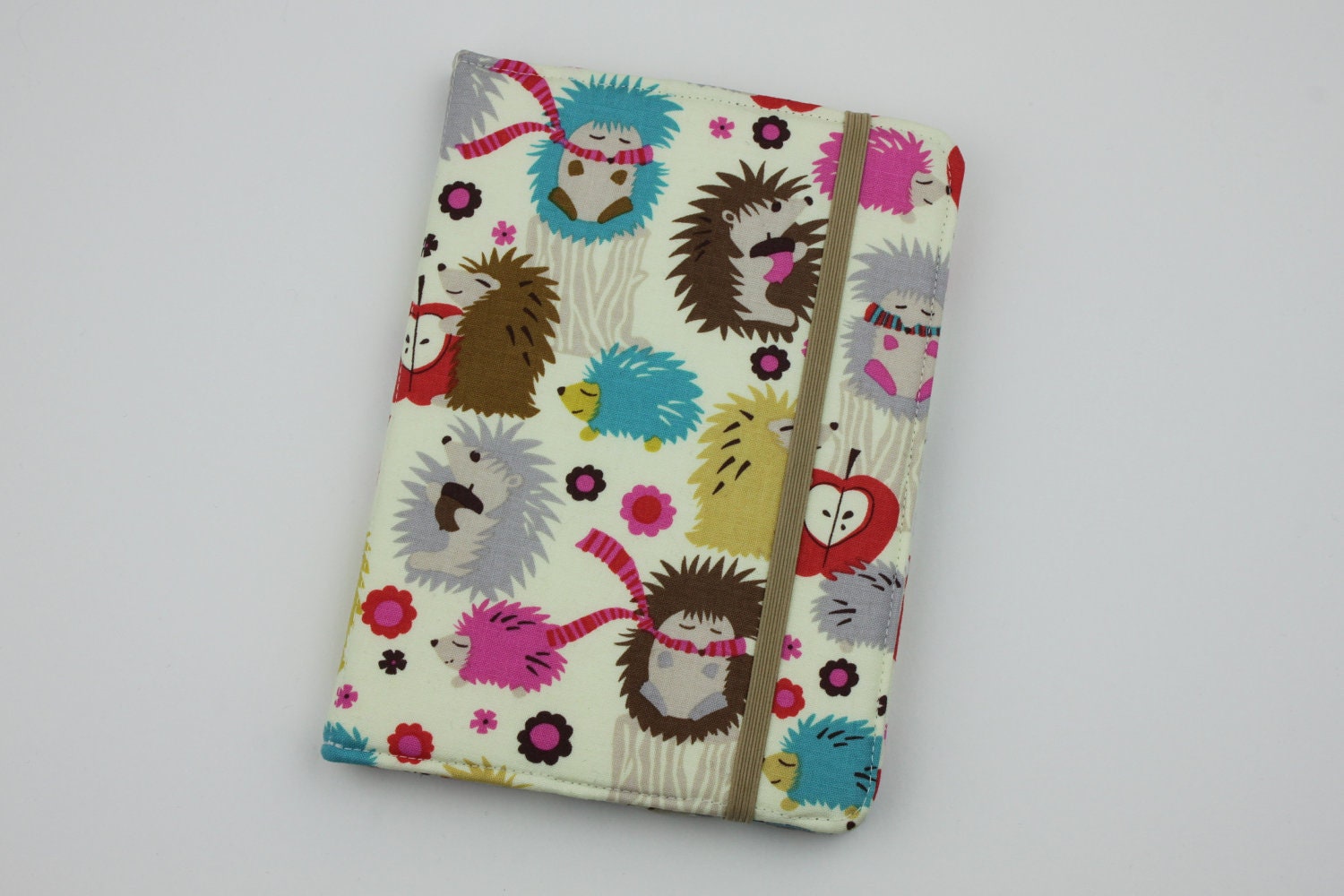 This adorable case was found on Etsy and is called "Hedgehog Party" and is avilable for just about any e-reader known to man for only $32. Do you seriously need us to give you any other reason to get this? Yes? Fine, here are the details:
From the Etsy listing:
"This "soft" hardcover case features a light layer of padding for a softer feel, yet is reinforced with a mat hardcover backing. This cover is slim, lightweight, soft, and durable. This high quality case gives your personal eReader or tablet device a beautiful look while protecting it from scratches and dust.
The hardcover folds over, so you can easily use it to reader comfortably with one hand. Interior fabric corners will hold your eReader or tablet in place and a slim elastic band will insure that the case stays closed when it's not in use. It is also sturdy enough that it can easily be propped sideways on a flat surface for a hands free experience. There are two layers of lightly reinforced pockets on the left side for notes, gift cards, or other personal slim storage."