Whuddup, fellow insomniacs? And, okay, sleep lovers alike. When a book is so good that you literally cannot go to sleep until you've finished, it doesn't really matter what kind of sleeper you are. And because we want to start our year out with the best books possible, we asked you guys what books would get us hooked:
YO, question for all you epic readers! 👋🏽 What was the last book that kept you up all night reading?! 🌃📚

— Epic Reads (@EpicReads) January 9, 2018
You had some AMAZING responses. You can go through and check out all the replies on that thread if you want, but we've also gone through and collected some of them here for your convenience! You could say they're Epic Reads approved. And it doesn't matter if you love fantasy, contemporary, romance, or something in between—we've got books for everyone, and these ones are so good anyway that we promise it won't even matter!
So go forth, write down those titles, and get ready to stay awake until you've read your way through this list! Yeah, we're probably going to be tired tomorrow…
24 Books That Will Keep You Up All Night
1. Geekerella by Ashley Poston
Geek girl Elle Wittimer lives and breathes Starfield, the classic science-fiction series she grew up watching with her late father. So when she sees a cosplay contest for a new Starfield movie, she has to enter. The prize? An invitation to the ExcelsiCon Cosplay Ball and a meet-and-greet with the actor slated to play Federation Prince Carmindor in the reboot.
With savings from her gig at the Magic Pumpkin food truck and her dad's old costume, Elle's determined to win – unless her stepsisters get there first.
Teen actor Darien Freeman used to live for cons – before he was famous. Now they're nothing but autographs and awkward meet-and-greets. Playing Carmindor is all he has ever wanted, but Starfield fandom has written him off as just another dumb heartthrob. As ExcelsiCon draws near, Darien feels more and more like a fake – until he meets a girl who shows him otherwise. But when she disappears, will he ever be able to find her again?
2. Warcross by Marie Lu
For the millions who log in every day, Warcross isn't just a game—it's a way of life. The obsession started ten years ago and its fan base now spans the globe, some eager to escape from reality and others hoping to make a profit. Struggling to make ends meet, teenage hacker Emika Chen works as a bounty hunter, tracking down players who bet on the game illegally. But the bounty hunting world is a competitive one, and survival has not been easy. Needing to make some quick cash, Emika takes a risk and hacks into the opening game of the international Warcross Championships—only to accidentally glitch herself into the action and become an overnight sensation.
Convinced she's going to be arrested, Emika is shocked when instead she gets a call from the game's creator, the elusive young billionaire Hideo Tanaka, with an irresistible offer. He needs a spy on the inside of this year's tournament in order to uncover a security problem… and he wants Emika for the job. With no time to lose, Emika's whisked off to Tokyo and thrust into a world of fame and fortune that she's only dreamed of. But soon her investigation uncovers a sinister plot, with consequences for the entire Warcross empire.
3. The Cruel Prince by Holly Black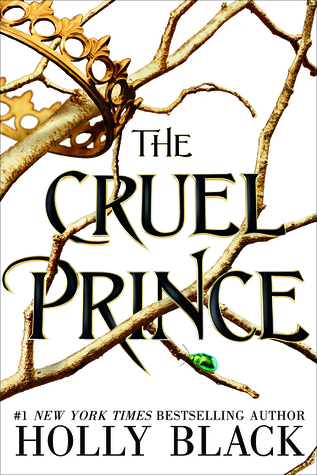 Jude was seven years old when her parents were murdered and she and her two sisters were stolen away to live in the treacherous High Court of Faerie. Ten years later, Jude wants nothing more than to belong there, despite her mortality.
But many of the fey despise humans. Especially Prince Cardan, the youngest and wickedest son of the High King. To win a place at the Court, she must defy him–and face the consequences.
In doing so, she becomes embroiled in palace intrigues and deceptions, discovering her own capacity for bloodshed. But as civil war threatens to drown the Courts of Faerie in violence, Jude will need to risk her life in a dangerous alliance to save her sisters, and Faerie itself.
4. Carry On by Rainbow Rowell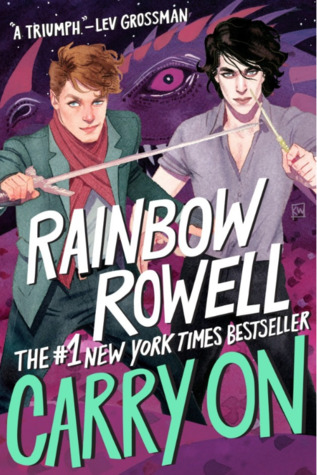 Simon Snow is the worst Chosen One who's ever been chosen.
That's what his roommate, Baz, says. And Baz might be evil and a vampire and a complete git, but he's probably right.
Half the time, Simon can't even make his wand work, and the other half, he starts something on fire. His mentor's avoiding him, his girlfriend broke up with him, and there's a magic-eating monster running around, wearing Simon's face. Baz would be having a field day with all this, if he were here — it's their last year at the Watford School of Magicks, and Simon's infuriating nemesis didn't even bother to show up.
5. Salt to the Sea by Ruta Sepetys
Winter 1945. WWII. Four refugees. Four stories.
Each one born of a different homeland; each one hunted, and haunted, by tragedy, lies, war. As thousands desperately flock to the coast in the midst of a Soviet advance, four paths converge, vying for passage aboard the Wilhelm Gustloff, a ship that promises safety and freedom. But not all promises can be kept…
World War II is drawing to a close in East Prussia and thousands of refugees are on a desperate trek toward freedom, many with something to hide. Among them are Joana, Emilia, and Florian, whose paths converge en route to the ship that promises salvation, the Wilhelm Gustloff. Forced by circumstance to unite, the three find their strength, courage, and trust in each other tested with each step closer to safety.
Just when it seems freedom is within their grasp, tragedy strikes. Not country, nor culture, nor status matter as all ten thousand people—adults and children alike—aboard must fight for the same thing: survival.
6. The Poet X by Elizabeth Acevedo
Xiomara Batista feels unheard and unable to hide in her Harlem neighborhood. Ever since her body grew into curves, she has learned to let her fists and her fierceness do the talking.
But Xiomara has plenty she wants to say, and she pours all her frustration and passion onto the pages of a leather notebook, reciting the words to herself like prayers—especially after she catches feelings for a boy in her bio class named Aman, who her family can never know about.
With Mami's determination to force her daughter to obey the laws of the church, Xiomara understands that her thoughts are best kept to herself. So when she is invited to join her school's slam poetry club, she doesn't know how she could ever attend without her mami finding out. But she still can't stop thinking about performing her poems.
7. Everless by Sara Holland
In the kingdom of Sempera, time is currency—extracted from blood, bound to iron, and consumed to add time to one's own lifespan. The rich aristocracy, like the Gerlings, tax the poor to the hilt, extending their own lives by centuries.
No one resents the Gerlings more than Jules Ember. A decade ago, she and her father were servants at Everless, the Gerlings' palatial estate, until a fateful accident forced them to flee in the dead of night. When Jules discovers that her father is dying, she knows that she must return to Everless to earn more time for him before she loses him forever.
But going back to Everless brings more danger—and temptation—than Jules could have ever imagined. Soon she's caught in a tangle of violent secrets and finds her heart torn between two people she thought she'd never see again. Her decisions have the power to change her fate—and the fate of time itself.
8. The Inexplicable Logic of My Life by Benjamin Alire Saenz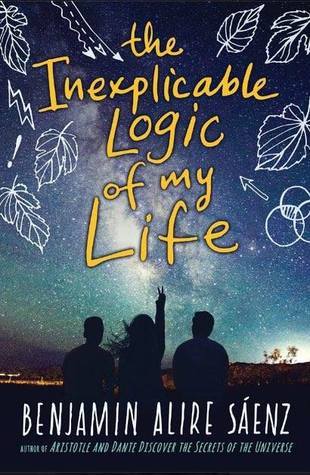 The first day of senior year:
Everything is about to change. Until this moment, Sal has always been certain of his place with his adoptive gay father and their loving Mexican-American family. But now his own history unexpectedly haunts him, and life-altering events force him and his best friend, Samantha, to confront issues of faith, loss, and grief.
Suddenly Sal is throwing punches, questioning everything, and discovering that he no longer knows who he really is—but if Sal's not who he thought he was, who is he?
9. Shatter Me by Tahereh Mafi
One touch is all it takes. One touch, and Juliette Ferrars can leave a fully grown man gasping for air. One touch, and she can kill.
No one knows why Juliette has such incredible power. It feels like a curse, a burden that one person alone could never bear. But The Reestablishment sees it as a gift, sees her as an opportunity. An opportunity for a deadly weapon.
Juliette has never fought for herself before. But when she's reunited with the one person who ever cared about her, she finds a strength she never knew she had.
10. Ruined by Amy Tintera
Emelina Flores has nothing. Her home in Ruina has been ravaged by war; her parents were killed and her sister was kidnapped. Even though Em is only a useless Ruined—completely lacking any magic—she is determined to get revenge.
Her plan is simple: She will infiltrate the enemy's kingdom, posing as the crown prince's betrothed. She will lead an ambush. She will kill the king and everything he holds dear, including his son.
The closer Em gets to the prince, though, the more she questions her mission. Her rage-filled heart begins to soften. But with her life—and her family—on the line, love could be Em's deadliest mistake.
11. Eliza and Her Monsters by Francesca Zappia
Eighteen-year-old Eliza Mirk is the anonymous creator of Monstrous Sea, a wildly popular webcomic, but when a new boy at school tempts her to live a life offline, everything she's worked for begins to crumble.
In the real world, Eliza Mirk is shy, weird, smart, and friendless. Online, Eliza is LadyConstellation, the anonymous creator of a popular webcomic called Monstrous Sea. With millions of followers and fans throughout the world, Eliza's persona is popular. Eliza can't imagine enjoying the real world as much as she loves her digital community. Then Wallace Warland transfers to her school, and Eliza begins to wonder if a life offline might be worthwhile. But when Eliza's secret is accidentally shared with the world, everything she's built—her story, her relationship with Wallace, and even her sanity—begins to fall apart.
12. I Am Not Your Perfect Mexican Daughter by Erika Sánchez
Perfect Mexican daughters do not go away to college. And they do not move out of their parents' house after high school graduation. Perfect Mexican daughters never abandon their family. But Julia is not your perfect Mexican daughter. That was Olga's role.
Then a tragic accident on the busiest street in Chicago leaves Olga dead and Julia left behind to reassemble the shattered pieces of her family. And no one seems to acknowledge that Julia is broken, too. Instead, her mother seems to channel her grief into pointing out every possible way Julia has failed.
But it's not long before Julia discovers that Olga might not have been as perfect as everyone thought. With the help of her best friend Lorena, and her first kiss, first love, first everything boyfriend Connor, Julia is determined to find out. Was Olga really what she seemed? Or was there more to her sister's story? And either way, how can Julia even attempt to live up to a seemingly impossible ideal?
13. Caraval by Stephanie Garber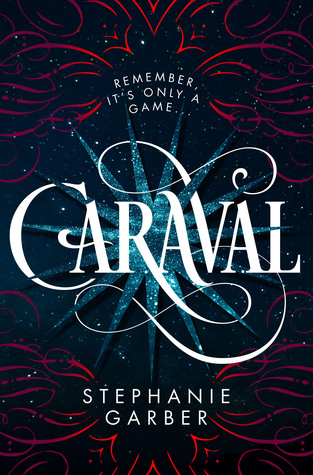 Scarlett Dragna has never left the tiny island where she and her sister, Tella, live with their powerful, and cruel, father. Now Scarlett's father has arranged a marriage for her, and Scarlett thinks her dreams of seeing Caraval—the faraway, once-a-year performance where the audience participates in the show—are over.
But this year, Scarlett's long-dreamt-of invitation finally arrives. With the help of a mysterious sailor, Tella whisks Scarlett away to the show. Only, as soon as they arrive, Tella is kidnapped by Caraval's mastermind organizer, Legend. It turns out that this season's Caraval revolves around Tella, and whoever finds her first is the winner.
Scarlett has been told that everything that happens during Caraval is only an elaborate performance. Nevertheless she becomes enmeshed in a game of love, heartbreak, and magic. And whether Caraval is real or not, Scarlett must find Tella before the five nights of the game are over or a dangerous domino effect of consequences will be set off, and her beloved sister will disappear forever.
14. Renegades by Marissa Meyer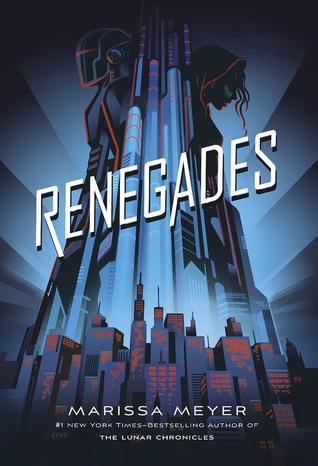 The Renegades are a syndicate of prodigies—humans with extraordinary abilities—who emerged from the ruins of a crumbled society and established peace and order where chaos reigned. As champions of justice, they remain a symbol of hope and courage to everyone…except the villains they once overthrew.
Nova has a reason to hate the Renegades, and she is on a mission for vengeance. As she gets closer to her target, she meets Adrian, a Renegade boy who believes in justice—and in Nova. But Nova's allegiance is to a villain who has the power to end them both.
15. Autoboyography by Christina Lauren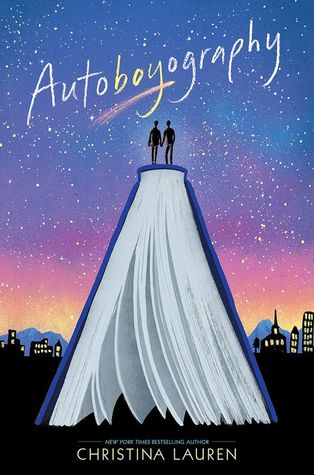 Three years ago, Tanner Scott's family relocated from California to Utah, a move that nudged the bisexual teen temporarily back into the closet. Now, with one semester of high school to go, and no obstacles between him and out-of-state college freedom, Tanner plans to coast through his remaining classes and clear out of Utah.
But when his best friend Autumn dares him to take Provo High's prestigious Seminar—where honor roll students diligently toil to draft a book in a semester—Tanner can't resist going against his better judgment and having a go, if only to prove to Autumn how silly the whole thing is. Writing a book in four months sounds simple. Four months is an eternity.
It turns out, Tanner is only partly right: four months is a long time. After all, it takes only one second for him to notice Sebastian Brother, the Mormon prodigy who sold his own Seminar novel the year before and who now mentors the class. And it takes less than a month for Tanner to fall completely in love with him.
16. Long Way Down by Jason Reynolds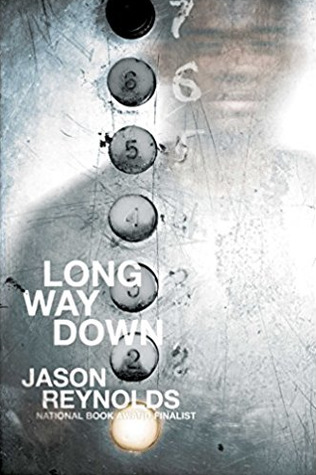 A cannon. A strap. A piece. A biscuit. A burner. A heater. A chopper. A gat. A hammer. A tool for RULE.
Or, you can call it a gun. That's what fifteen-year-old Will has shoved in the back waistband of his jeans. See, his brother Shawn was just murdered. And Will knows the rules. No crying. No snitching. Revenge. That's where Will's now heading, with that gun shoved in the back waistband of his jeans, the gun that was his brother's gun. He gets on the elevator, seventh floor, stoked. He knows who he's after. Or does he?
As the elevator stops on the sixth floor, on comes Buck. Buck, Will finds out, is who gave Shawn the gun before Will took the gun. Buck tells Will to check that the gun is even loaded. And that's when Will sees that one bullet is missing. And the only one who could have fired Shawn's gun was Shawn. Huh. Will didn't know that Shawn had ever actually USED his gun. Bigger huh. BUCK IS DEAD. But Buck's in the elevator?
Just as Will's trying to think this through, the door to the next floor opens. A teenage girl gets on, waves away the smoke from Dead Buck's cigarette. Will doesn't know her, but she knew him. Knew. When they were eight. And stray bullets had cut through the playground, and Will had tried to cover her, but she was hit anyway, and so what she wants to know, on that fifth floor elevator stop, is, what if Will, Will with the gun shoved in the back waistband of his jeans, MISSES.
17. How to Disappear by Sharon Huss Roat
Vicky Decker's social anxiety has helped her to master the art of hiding in plain sight, appearing only to her best friend, Jenna. But when Jenna moves away, Vicky's isolation becomes unbearable. So she decides to invent a social life by Photoshopping herself into other people's photos and posting them on Instagram under the screen name Vicurious.
Instantly, she begins to get followers, and soon, Vicky has made a whole new life for herself without ever leaving her bedroom. But the more followers she amasses online, the clearer it becomes that there are a lot of people out there who feel like her—#alone and #ignored in real life. To help them, and herself, she must stop living vicariously and start bringing the magic of Vicurious back to life.
18. One of Us Is Lying by Karen M. McManus
Pay close attention and you might solve this.
On Monday afternoon, five students at Bayview High walk into detention.
Bronwyn, the brain, is Yale-bound and never breaks a rule.
Addy, the beauty, is the picture-perfect homecoming princess.
Nate, the criminal, is already on probation for dealing.
Cooper, the athlete, is the all-star baseball pitcher.
And Simon, the outcast, is the creator of Bayview High's notorious gossip app.
Only, Simon never makes it out of that classroom. Before the end of detention, Simon's dead. And according to investigators, his death wasn't an accident. On Monday, he died. But on Tuesday, he'd planned to post juicy reveals about all four of his high-profile classmates, which makes all four of them suspects in his murder. Or are they the perfect patsies for a killer who's still on the loose?
Everyone has secrets, right? What really matters is how far you would go to protect them.
19. One Dark Throne by Kendare Blake
This is the second book in the heartstopping THREE DARK CROWNS series!
With the unforgettable events of the Quickening behind them and the Ascension Year underway, all bets are off.
Katharine, once the weak and feeble sister, is stronger than ever before. Arsinoe, after discovering the truth about her powers, must figure out how to make her secret talent work in her favor without anyone finding out. And Mirabella, once thought to be the strongest sister of all and the certain Queen Crowned, faces attacks like never before—ones that put those around her in danger she can't seem to prevent.
20. The Darkest Minds by Alexandra Bracken
When Ruby woke up on her tenth birthday, something about her had changed. Something alarming enough to make her parents lock her in the garage and call the police. Something that got her sent to Thurmond, a brutal government "rehabilitation camp." She might have survived the mysterious disease that killed most of America's children, but she and the others emerged with something far worse: frightening abilities they cannot control. Now sixteen, Ruby is one of the dangerous ones.
But when the truth about Ruby's abilities-the truth she's hidden from everyone, even the camp authorities-comes out, Ruby barely escapes Thurmond with her life. On the run, she joins a group of kids who escaped their own camp: Zu, a young girl haunted by her past; Chubs, a standoffish brainiac; and Liam, their fearless leader, who is falling hard for Ruby. But no matter how much she aches for him, Ruby can't risk getting close. Not after what happened to her parents. And as they get closer to grasping the things they've dreamed of, Ruby will be faced with a terrible choice, one that may mean giving up her only chance at a life worth living.
21. King's Cage by Victoria Aveyard
The third book in the epic RED QUEEN series!
Mare Barrow is a prisoner, powerless without her lightning, tormented by her lethal mistakes. She lives at the mercy of a boy she once loved, a boy made of lies and betrayal. Now a king, Maven Calore continues weaving his dead mother's web in an attempt to maintain control over his country—and his prisoner.
As Mare bears the weight of Silent Stone in the palace, her once-ragtag band of newbloods and Reds continue organizing, training, and expanding. They prepare for war, no longer able to linger in the shadows. And Cal, the exiled prince with his own claim on Mare's heart, will stop at nothing to bring her back.
When blood turns on blood, and ability on ability, there may be no one left to put out the fire—leaving Norta as Mare knows it to burn all the way down.
22. Empire of Storms by Sarah J. Maas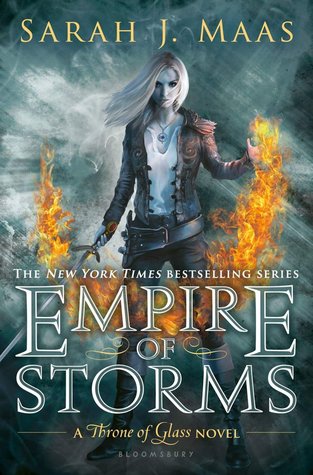 The fifth book in the legendary THRONE OF GLASS series!
The long path to the throne has only just begun for Aelin Galathynius as war looms on the horizon.
Loyalties have been broken and bought, friends have been lost and gained, and those who possess magic find themselves at odds with those who don't. With her heart sworn to the warrior-prince by her side, and her fealty pledged to the people she is determined to save, Aelin will delve into the depths of her power to protect those she loves.
But as monsters emerge from the horrors of the past, and dark forces become poised to claim her world, the only chance for salvation will lie in a desperate quest that may mark the end of everything Aelin holds dear.
23. The Last Namsara by Kristen Ciccarelli
In the beginning, there was the Namsara: the child of sky and spirit, who carried love and laughter wherever he went. But where there is light, there must be darkness—and so there was also the Iskari. The child of blood and moonlight. The destroyer. The death-bringer.
These are the legends that Asha, daughter of the king of Firgaard, has grown up learning in hushed whispers, drawn to the forbidden figures of the past. But it isn't until she becomes the fiercest, most feared dragon slayer in the land that she takes on the role of the next Iskari—a lonely destiny that leaves her feeling more like a weapon than a girl.
Asha conquers each dragon and brings its head to the king, but no kill can free her from the shackles that await at home: her betrothal to the cruel commandant, a man who holds the truth about her nature in his palm.
When she's offered the chance to gain her freedom in exchange for the life of the most powerful dragon in Firgaard, she finds that there may be more truth to the ancient stories than she ever could have expected. With the help of a secret friend—a slave boy from her betrothed's household—Asha must shed the layers of her Iskari bondage and open her heart to love, light, and a truth that has been kept from her.
24. Onyx & Ivory by Mindee Arnett
They call her Traitor Kate. It's a title Kate Brighton inherited from her father after he tried to assassinate the high king of Rime.
Cast out of the nobility, Kate now works for the royal courier service. Only the most skilled ride for the Relay and only the fastest survive, for when night falls, the drakes—deadly flightless dragons—come out to hunt. Fortunately, Kate has a secret edge: She is a wilder, born with forbidden magic that allows her to influence the minds of animals.
And it's this magic that leads her to a caravan massacred by drakes in broad daylight—the only survivor Corwin Tormaine, the son of the king. Her first love, the boy she swore to forget after he condemned her father to death.
With their paths once more entangled, Kate and Corwin must put the past behind them to face this new threat and an even darker menace stirring in the kingdom.
---
What books have kept you up all night? Let us know in the comments below, or add onto the Twitter thread we stuck into the top of the post!
Up next: