Summer beach read fairy?  Are you there?  It's me, desperately seeking more books to add to my never dwindling TBR pile.
What kind of books do I want, you ask?  But only the best types of book for summer!  What are the best types of book for summer, you wonder?  Why, contemporary and fantasy of course!  Something with imagination and feels.  Something that's dark and chilling.  Something that'll make me cry and laugh and cry.
You have 60 perfect books for that, you say?  What a perfectly reasonable amount.
Check out this *epic* graphic for a handy guide to beach reads and get more details on the books below!
View the graphic at full size here! 
Contemporary
The Gentleman's Guide to Vice and Virtue by Mackenzi Lee
Henry "Monty" Montague was born and bred to be a gentleman, but he was never one to be tamed. The finest boarding schools in England and the constant disapproval of his father haven't been able to curb any of his roguish passions—not for gambling halls, late nights spent with a bottle of spirits, or waking up in the arms of women or men.
But as Monty embarks on his Grand Tour of Europe, his quest for a life filled with pleasure and vice is in danger of coming to an end. Not only does his father expect him to take over the family's estate upon his return, but Monty is also nursing an impossible crush on his best friend and traveling companion, Percy.
Still, it isn't in Monty's nature to give up. Even with his younger sister, Felicity, in tow, he vows to make this yearlong escapade one last hedonistic hurrah and flirt with Percy from Paris to Rome. But when one of Monty's reckless decisions turns their trip abroad into a harrowing manhunt that spans across Europe, it calls into question everything he knows, including his relationship with the boy he adores.
Add it to your Goodreads shelf!
Buy a copy!
Little & Lion by Brandy Colbert
When Suzette comes home to Los Angeles from her boarding school in New England, she isn't sure if she'll ever want to go back. L.A. is where her friends and family are (along with her crush, Emil). And her stepbrother, Lionel, who has been diagnosed with bipolar disorder, needs her emotional support.
But as she settles into her old life, Suzette finds herself falling for someone new…the same girl her brother is in love with. When Lionel's disorder spirals out of control, Suzette is forced to confront her past mistakes and find a way to help her brother before he hurts himself–or worse.
Add it to your Goodreads shelf!
Little Wrecks by Meredith Miller
GOT A MATCH?
Ruth, Magda, and Isabel are on the precipice of something. They might finally escape their small town of Highbone, Long Island. They might finally be seen for who they really are—not just young, pretty things up for the taking. Or they might just set Highbone and all its lying, numb residents on fire.
Each girl reaches a breaking point—one last unwelcome touch, one last blind eye turned, one last lie told. It sparks a fire within each of them. But what incites a fury of violence and vengeance might also tear these three friends apart.
These girls can't save each other. They might not even be able to save themselves.
In this haunting and explosive debut, Meredith Miller explores the truth behind three girls on the cusp of adulthood, and all the shocking realizations that come under the guise of growing up.
Add it to your Goodreads shelf!
Buy a copy!
Girl Against the Universe by Paula Stokes
Sixteen-year-old Maguire knows the universe is against her. No matter how many charms she buys off the internet or good luck rituals she performs each morning, horrible things happen when she's around. Like that time the roller coaster jumped off its tracks. Or the time her brother, father, and uncle were all killed in a car crash—and Maguire walked away with barely a scratch. Despite what her therapist tells her, Maguire thinks it's best to hide out in her room, far away from anyone she might accidentally hurt. But then she meets Jordy, an aspiring tennis star who wants to help her break her unlucky streak. Maguire knows that the best thing she can do for him is to stay away, but it turns out staying away may be harder than she thought.
Add it to your Goodreads shelf!
Buy a copy!
It's Not Like It's a Secret by Misa Sugiura
Sixteen-year-old Sana Kiyohara has too many secrets. Some are small, like how it bothers her when her friends don't invite her to parties. Some are big, like the fact that she's pretty sure her father's having an affair. And then there is the one that she barely even admits to herself, the one about how she might have a crush on her best friend.
When Sana and her family move to California, she begins to wonder if it's finally time for her to be honest with her friends and family, especially after she meets Jamie Ramirez. Jamie is beautiful and smart and unlike anyone Sana's ever known before. The only problems are: Sana is pretty sure Jamie's friends hate her, Jamie's ex isn't totally out of the picture, Sana's new friend Caleb has more-than-friendly feelings for her, and things with her dad feel like they're coming to a head. She always figured that the hardest thing would be to tell people that she wanted to date a girl, but as Sana quickly learns, telling the truth is easy . . . what comes after it, though, is a whole lot more complicated.
Add it to your Goodreads shelf!
Buy a copy!
The Thousandth Floor by Katharine McGee
New York City as you've never seen it before. 
A thousand-story tower stretching into the sky. A glittering vision of the future where anything is possible—if you want it enough. 
Welcome to Manhattan, 2118.
A hundred years in the future, New York is a city of innovation and dreams. Everyone there wants something . . . and everyone has something to lose.
Leda Cole's flawless exterior belies a secret addiction—to a drug she never should have tried, and a boy she never should have touched.
Eris Dodd-Radson's beautiful, carefree life falls to pieces when a heartbreaking betrayal tears her family apart.
Rylin Myers's job on one of the highest floors sweeps her into a world—and a romance—she never imagined . . . but will this new life cost Rylin her old one?
Watt Bakradi is a tech genius with a secret: he knows everything about everyone. But when he's hired to spy for an upper-floor girl, he finds himself caught in a complicated web of lies.
And living above everyone else on the thousandth floor is Avery Fuller, the girl genetically designed to be perfect. The girl who seems to have it all—yet is tormented by the one thing she can never have.
Amid breathtaking advancement and high-tech luxury, five teenagers struggle to find their place at the top of the world. But when you're this high up, there's nowhere to go but down…
Add it to your Goodreads shelf!
Buy a copy!
Ramona Blue by Julie Murphy
Ramona was only five years old when Hurricane Katrina changed her life forever.
Since then, it's been Ramona and her family against the world. Standing over six feet tall with unmistakable blue hair, Ramona is sure of three things: she likes girls, she's fiercely devoted to her family, and she knows she's destined for something bigger than the trailer she calls home in Eulogy, Mississippi. But juggling multiple jobs, her flaky mom, and her well-meaning but ineffectual dad forces her to be the adult of the family. Now, with her sister, Hattie, pregnant, responsibility weighs more heavily than ever.
The return of her childhood friend Freddie brings a welcome distraction. Ramona's friendship with the former competitive swimmer picks up exactly where it left off, and soon he's talked her into joining him for laps at the pool. But as Ramona falls in love with swimming, her feelings for Freddie begin to shift too, which is the last thing she expected. With her growing affection for Freddie making her question her sexual identity, Ramona begins to wonder if perhaps she likes girls and guys or if this new attraction is just a fluke. Either way, Ramona will discover that, for her, life and love are more fluid than they seem.
Add it to your Goodreads shelf!
Buy a copy!
Fireworks by Katie Cotugno
It was always meant to be Olivia. She's the talented one, the one who's been training to be a star her whole life. Her best friend, Dana, is the levelheaded one, always on the sidelines, cheering Olivia on.
But everything changes when Dana tags along with Olivia to Orlando for the weekend, where superproducer Guy Monroe is holding auditions for a new singing group, and Dana is discovered too. Dana, who's never sung more than Olivia's backup. Dana, who wasn't even looking for fame. Next thing she knows, she and Olivia are training to be pop stars, and Dana is falling for Alex, the earnest, endlessly talented boy who's destined to be the next big thing.
It should be a dream come true, but as the days of grueling practice and constant competition take their toll, things between Olivia and Dana start to shift . . . and there's only room at the top for one girl. For Olivia, it's her chance at her dream. For Dana, it's a chance to escape a future that seems to be closing in on her. And for these lifelong best friends, it's the adventure of a lifetime—if they can make it through.
Set in evocative 1990s Orlando, Fireworks brings to life the complexity of friendship, the excitement of first love, and the feeling of being on the verge of greatness.
Add it to your Goodreads shelf!
Buy a copy!
The Upside of Unrequited by Becky Albertalli
Seventeen-year-old Molly Peskin-Suso knows all about unrequited love. No matter how many times her twin sister, Cassie, tells her to woman up, Molly can't stomach the idea of rejection. So she's careful. Fat girls always have to be careful.
Then a cute new girl enters Cassie's orbit, and for the first time ever, Molly's cynical twin is a lovesick mess. Meanwhile, Molly's totally not dying of loneliness—except for the part where she is. Luckily, Cassie's new girlfriend comes with a cute hipster-boy sidekick. If Molly can win him over, she'll get her first kiss and she'll get her twin back.
There's only one problem: Molly's coworker, Reid. He's a chubby Tolkien superfan with a season pass to the Ren Faire, and there's absolutely no way Molly could fall for him.
Right?
Add it to your Goodreads shelf!
Buy a copy!
The End of Our Story by Meg Hatson
BEFORE: Bridge and Wil have been entangled in each other's lives for years. Under the white-hot Florida sun, they went from kids daring each other to swim past the breakers to teenagers stealing kisses between classes. But when Bridge betrayed Wil during their junior year, she shattered his heart and their relationship along with it.
AFTER: When Wil's family suffers a violent loss, and Bridge rushes back to Wil's side. As they struggle to heal old wounds and start falling for each other all over again, Bridge and Wil discover just how much has changed in the past year. Though they once knew each other's every secret, they aren't the same people they used to be. Bridge can't imagine life without Wil, but sometimes love isn't enough. Can they find their way back to each other, or will this be the end of their story?
Add it to your Goodreads shelf!
Buy a copy!
I See London, I See France by Sarah Mlynowski
I see London, I see France…I see Sydney's underpants.
Nineteen-year-old Sydney has the perfect summer mapped out. She's spending the next four and a half weeks travelling through Europe with her childhood best friend Leela. Their plans include Eiffel Tower selfies, eating cocco gelato, and making out with très hot strangers.
Her plans do not include Leela's cheating ex-boyfriend showing up on the flight to London, falling for the cheating ex-boyfriend's très hot friend, monitoring her mother's spiraling mental health via texts, or feeling like the rope in a friendship tug of war.
In this hilarious and unforgettable adventure, New York Times bestselling author Sarah Mlynowski tells the story of a girl learning to navigate secret romances, thorny relationships, and the London Tube. As Sydney zigzags through Amsterdam, Switzerland, Italy, and France, she must learn when to hold on, when to keep moving, and when to jump into the Riviera…wearing only her polka dot underpants.
Add it to your Goodreads shelf!
Buy a copy!
When Dimple Met Rishi by Sandhya Menon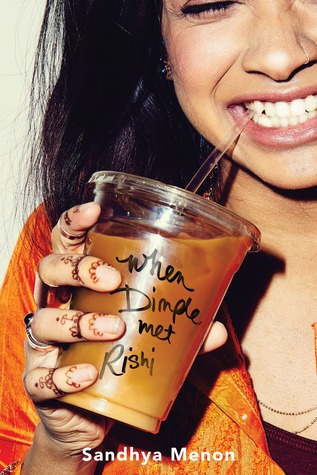 Dimple Shah has it all figured out. With graduation behind her, she's more than ready for a break from her family, from Mamma's inexplicable obsession with her finding the "Ideal Indian Husband." Ugh. Dimple knows they must respect her principles on some level, though. If they truly believed she needed a husband right now, they wouldn't have paid for her to attend a summer program for aspiring web developers…right?
Rishi Patel is a hopeless romantic. So when his parents tell him that his future wife will be attending the same summer program as him—wherein he'll have to woo her—he's totally on board. Because as silly as it sounds to most people in his life, Rishi wants to be arranged, believes in the power of tradition, stability, and being a part of something much bigger than himself.
The Shahs and Patels didn't mean to start turning the wheels on this "suggested arrangement" so early in their children's lives, but when they noticed them both gravitate toward the same summer program, they figured, Why not?
Dimple and Rishi may think they have each other figured out. But when opposites clash, love works hard to prove itself in the most unexpected ways.
Add it to your Goodreads shelf!
Who's That Girl by Blair Thornburgh
Junior Nattie McCullough has always been that under-the-radar straight girl who hangs out in the cafeteria with her gay-straight alliance friends. She's never been the girl that gets the guy, let alone the girl that gets a hit song named after her.
But when last summer's crush, smoking-hot musician Sebastian Delacroix—who has recently hit the mainstream big-time—returns home to play a local show, that's just what she gets. He and his band, the Young Lungs, have written a chart-topping single—"Natalie"—which instantly makes Nattie second guess everything she thought about their awkward non-kiss at that June pool party. That it was horrific. That it meant nothing. That Sebastian never gave her another thought.
To help keep her mind off of Sebastian and his maybe-about-her, maybe-not-about-her song, Nattie throws herself into planning the school's LGBTQIA dance. That proves problematic, too, when Nattie begins to develop feelings for her good friend Zach. With the song getting major airplay and her once-normal life starting to resemble the cover of a gossip magazine, Nattie is determined to figure out once and for all if her brief moment with Sebastian was the stuff love songs are made of—or just a one-hit wonder.
Add it to your Goodreads shelf!
Buy a copy!
The Authentics by Abdi Nazemian
Daria Esfandyar is Iranian-American and proud of her heritage, unlike some of the "Nose Jobs" in the clique led by her former best friend, Heidi Javadi. Daria and her friends call themselves the Authentics, because they pride themselves on always keeping it real.
But in the course of researching a school project, Daria learns something shocking about her past, which launches her on a journey of self-discovery. It seems everyone is keeping secrets. And it's getting harder to know who she even is any longer.
With infighting among the Authentics, her mother planning an over-the-top sweet sixteen party, and a romance that should be totally off limits, Daria doesn't have time for this identity crisis. As everything in her life is spinning out of control—can she figure out how to stay true to herself?
Add it to your Goodreads shelf!
Buy a copy!
Changes in Latitudes by Jen Malone
After concluding that her is to blame for her parents' recent divorce, Cassandra McClure is hoping to stay as far away from her as possible. With a summer of freedom right around the corner, it shouldn't be too hard. But when a forty-foot sailboat appears in her driveway and her mom announces that Cassie and her brother Drew will be accompanying her on a four-month sailing trip down to Mexico, Cassie's plans for the summer go, quite literally, overboard.
Once the three set sail, tensions quickly rise. So meeting Jonah—a gorgeous, whip-smart deckhand—is an unexpected bright spot on an otherwise dim horizon. Though she tries to keep him at a distance—considering the upheaval of her home life—their chemistry is impossible to ignore, and Cassie soon finds herself questioning everything: Should she go for it with Jonah? Can she forgive her mom? Will home ever feel the same? With life's unpredictable tides working against her, Cassie must decide whether to swim against them, or dive right in
Add it to your Goodreads shelf!
Buy a copy!
16 Ways to Break a Heart by Lauren Strasnick
Natalie and Dan were electric from the moment they met. Witty banter and sizzling chemistry made falling in love easy—even inevitable. He was in awe of her subversive art and contagious zest for life; she was drawn to his good-guy charm and drive to succeed as a documentary filmmaker.
But that was before. Before hot tempers turned to blowout fights. Before a few little lies turned to broken trust. Before a hundred tiny slights broke them open and exposed the ugly truth of their relationship.
And now Natalie wants Dan to know just how much he broke her.
Over the course of one fateful day, Dan reads sixteen letters that Natalie has secretly, brilliantly hidden in places only he will find. And as he pieces together her version of their love story, he realizes that she has one final message for him. One that might just send his carefully constructed life tumbling down.
Add it to your Goodreads shelf!
Buy a copy!
That Thing We Call A Heart by Sheba Karim
Shabnam Qureshi is facing a summer of loneliness and boredom until she meets Jamie, who scores her a job at his aunt's pie shack. Shabnam quickly finds herself in love, while her former best friend, Farah, who Shabnam has begun to reconnect with, finds Jamie worrying.
In her quest to figure out who she really is and what she really wants, Shabnam looks for help in an unexpected place—her family, and her father's beloved Urdu poetry.
That Thing We Call a Heart is a funny and fresh story about the importance of love—in all its forms.
Add it to your Goodreads shelf!
Buy a copy!
These Things I've Done by Rebecca Phillips
BEFORE: Dara and Aubrey have been inseparable since they became best friends in sixth grade. Dara is the fearless one, Aubrey the prodigy, yet despite their differences, they support each other unconditionally. However, as they begin their sophomore year of high school, cracks in their friendship begin to form, testing the bond they always thought was unbreakable.
AFTER: It's been fifteen months since the accident that killed Aubrey, and not a day goes by that Dara isn't racked with guilt over her role in her best friend's death. Now, after spending a year away from home in order to escape the constant reminders of what happened, Dara is back at her old high school to start her senior year. Dara thought the worst thing about coming home would be confronting the memories of Aubrey that relentlessly haunt her, but she soon realizes it isn't half as difficult as seeing Ethan, Aubrey's brother, every day. Not just because he's a walking reminder of what she did, but because the more her feelings for him change, the more she knows she's betraying her best friend one final time.
Add it to your Goodreads shelf!
Buy a copy!
The Secret History of Us by Jessi Kirby
In this gorgeously written, emotional novel that fans of Sarah Dessen will enjoy, a teenage girl must piece together the parts of her life she doesn't remember after a severe collision leaves her with no memory of the past four years.
When Olivia awakes in a hospital bed following a near-fatal car accident, she can't remember how she got there. She figures it's because she was in a coma for a week, but as time goes on, she realizes she's lost more than just the last week of her life—she's lost all memory of events that happened years ago. Gone is any recollection of starting or graduating high school; the prom; or her steady boyfriend Matt. Trying to figure out who she is feels impossible when everyone keeps telling her who she was.
As Liv tries to sort out her family and friends' perceptions of her, the one person she hasn't heard enough from is Walker, the guy who saved her the night her car was knocked off that bridge into the bay below. Walker is the hardened boy who's been keeping his distance and the one person that has made Liv feel like her old self…whoever that is. With feelings growing for Walker, tensions rising with Matt, and secrets she can't help but feel are being kept from her, Olivia must find her place in a life she doesn't remember living.
Add it to your Goodreads shelf!
Buy a copy!
99 Days by Katie Cotugno
Molly Barlow is facing one long, hot summer—99 days—with the boy whose heart she broke and the boy she broke it for . . . his brother.
Day 1: Julia Donnelly eggs my house my first night back in Star Lake, and that's how I know everyone still remembers everything. She has every right to hate me, of course: I broke Patrick Donnelly's heart the night everything happened with his brother, Gabe. Now I'm serving out my summer like a jail sentence: Just ninety-nine days till I can leave for college and be done.
Day 4: A nasty note on my windshield makes it clear Julia isn't finished. I'm expecting a fight when someone taps me on the shoulder, but it's just Gabe, home from college and actually happy to see me. "For what it's worth, Molly Barlow," he says, "I'm really glad you're back."
Day 12: Gabe wouldn't quit till he got me to come to this party, and I'm surprised to find I'm actually having fun. I think he's about to kiss me—and that's when I see Patrick. My Patrick, who's supposed to be clear across the country. My Patrick, who's never going to forgive me.
Add it to your Goodreads shelf!
Buy a copy!
The Hate U Give by Angie Thomas
Sixteen-year-old Starr Carter moves between two worlds: the poor neighborhood where she lives and the fancy suburban prep school she attends. The uneasy balance between these worlds is shattered when Starr witnesses the fatal shooting of her childhood best friend Khalil at the hands of a police officer. Khalil was unarmed.
Soon afterward, his death is a national headline. Some are calling him a thug, maybe even a drug dealer and a gangbanger. Protesters are taking to the streets in Khalil's name. Some cops and the local drug lord try to intimidate Starr and her family. What everyone wants to know is: what really went down that night? And the only person alive who can answer that is Starr.
But what Starr does—or does not—say could upend her community. It could also endanger her life.
Add it to your Goodreads shelf!
Buy a copy!
Simon vs. the Homo Sapiens Agenda by Becky Albertalli
Sixteen-year-old and not-so-openly gay Simon Spier prefers to save his drama for the school musical. But when an email falls into the wrong hands, his secret is at risk of being thrust into the spotlight. Now change-averse Simon has to find a way to step out of his comfort zone before he's pushed out—without alienating his friends, compromising himself, or fumbling a shot at happiness with the most confusing, adorable guy he's never met.
Add it to your Goodreads shelf!
Buy a copy!
Dress Codes for Small Towns by Courtney Stevens
As the tomboy daughter of the town's preacher, Billie McCaffrey has always struggled with fitting the mold of what everyone says she should be. She'd rather wear sweats, build furniture, and get into trouble with her solid group of friends: Woods, Mash, Davey, Fifty, and Janie Lee.
But when Janie Lee confesses to Billie that she's in love with Woods, Billie's filled with a nagging sadness as she realizes that she is also in love with Woods…and maybe with Janie Lee, too.
Always considered "one of the guys," Billie doesn't want anyone slapping a label on her sexuality before she can understand it herself. So she keeps her conflicting feelings to herself, for fear of ruining the group dynamic. Except it's not just about keeping the peace, it's about understanding love on her terms—this thing that has always been defined as a boy and a girl falling in love and living happily ever after. For Billie—a box-defying dynamo—it's not that simple.
Readers will be drawn to Billie as she comes to terms with the gray areas of love, gender, and friendship, in this John Hughes-esque exploration of sexual fluidity.
Add it to your Goodreads shelf!
Buy a copy!
Because You Love To Hate Me by Ameriie
In this unique YA anthology, thirteen acclaimed, bestselling authors team up with thirteen influential BookTubers to reimagine fairy tales from the oft-misunderstood villains' points of view.
These fractured, unconventional spins on classics like "Medusa," Sherlock Holmes, and "Jack and the Beanstalk" provide a behind-the-curtain look at villains' acts of vengeance, defiance, and rage–and the pain, heartbreak, and sorrow that spurned them on. No fairy tale will ever seem quite the same again!
Featuring writing from . . .
Authors: Renée Ahdieh, Ameriie, Soman Chainani, Susan Dennard, Sarah Enni, Marissa Meyer, Cindy Pon, Victoria Schwab, Samantha Shannon, Adam Silvera, Andrew Smith, April Genevieve Tucholke, and Nicola Yoon
BookTubers: Benjamin Alderson (Benjaminoftomes), Sasha Alsberg (abookutopia), Whitney Atkinson (WhittyNovels), Tina Burke (ChristinaReadsYA blog and TheLushables), Catriona Feeney (LittleBookOwl), Jesse George (JessetheReader), Zoë Herdt (readbyzoe), Samantha Lane (Thoughts on Tomes), Sophia Lee (thebookbasement), Raeleen Lemay (padfootandprongs07), Regan Perusse (PeruseProject), Christine Riccio (polandbananasBOOKS), and Steph Sinclair & Kat Kennedy (Cuddlebuggery blog and channel).
Add it to your Goodreads shelf!

Lucky In Love by Kasie West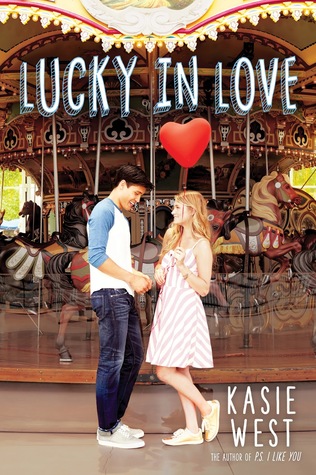 Maddie doesn't believe in luck. She's all about hard work and planning ahead. But one night, on a whim, she buys a lottery ticket. And then, to her astonishment —
She wins!
In a flash, Maddie's life is unrecognizable. No more stressing about college scholarships. Suddenly, she's talking about renting a yacht. And being in the spotlight at school is fun… until rumors start flying, and random people ask her for loans. Now, Maddie isn't sure who she can trust.
Except for Seth Nguyen, her funny, charming coworker at the local zoo. Seth doesn't seem aware of Maddie's big news. And, for some reason, she doesn't want to tell him. But what will happen if he learns her secret?
With tons of humor and heart, Kasie West delivers a million-dollar tale of winning, losing, and falling in love.
Add it to your Goodreads shelf!
 
What To Say Next by Julie Buxbaum
Sometimes a new perspective is all that is needed to make sense of the world.
KIT: I don't know why I decide not to sit with Annie and Violet at lunch. It feels like no one here gets what I'm going through. How could they? I don't even understand.
DAVID: In the 622 days I've attended Mapleview High, Kit Lowell is the first person to sit at my lunch table. I mean, I've never once sat with someone until now. "So your dad is dead," I say to Kit, because this is a fact I've recently learned about her. 
When an unlikely friendship is sparked between relatively popular Kit Lowell and socially isolated David Drucker, everyone is surprised, most of all Kit and David. Kit appreciates David's blunt honesty—in fact, she finds it bizarrely refreshing. David welcomes Kit's attention and her inquisitive nature. When she asks for his help figuring out the how and why of her dad's tragic car accident, David is all in. But neither of them can predict what they'll find. Can their friendship survive the truth?
Add it to your Goodreads shelf!
Coming Up For Air by Miranda Kenneally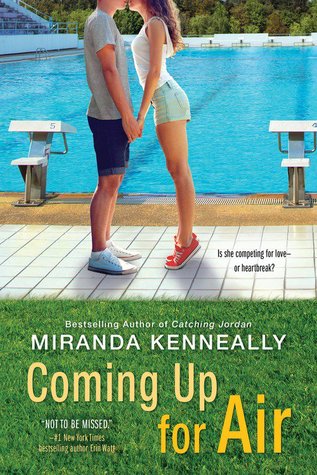 Swim. Eat. Shower. School. Snack. Swim. Swim. Swim. Dinner. Homework. Bed. Repeat.
All of Maggie's focus and free time is spent swimming. She's not only striving to earn scholarships—she's training to qualify for the Olympics. It helps that her best friend, Levi, is also on the team and cheers her on. But Levi's already earned an Olympic try out, so she feels even more pressure to succeed. And it's not until Maggie's away on a college visit that she realizes how much of the "typical" high school experience she's missed by being in the pool.
Not one to shy away from a challenge, Maggie decides to squeeze the most out of her senior year. First up? Making out with a guy. And Levi could be the perfect candidate. After all, they already spend a lot of time together. But as Maggie slowly starts to uncover new feelings for Levi, how much is she willing to lose to win?
Add it to your Goodreads shelf!
Midnight at the Electric by Jodi Lynn Anderson
Kansas, 2065: Adri has been handpicked to live on Mars. But weeks before launch, she discovers the journal of a girl who lived in her house more than a hundred years ago and is immediately drawn into the mystery surrounding her fate.
Oklahoma, 1934: Amid the fear and uncertainty of the Dust Bowl, Catherine's family's situation is growing dire. She must find the courage to sacrifice everything she loves in order to save the one person she loves most.
England, 1919: In the recovery following World War I, Lenore tries to come to terms with her grief for her brother, a fallen British soldier, and plans to sail to America. But can she make it that far?
While their stories span thousands of miles and multiple generations, Lenore, Catherine, and Adri's fates are entwined in ways both heartbreaking and hopeful. In Jodi Lynn Anderson's signature haunting, lyrical prose, human connections spark spellbindingly to life, and a bright light shines on the small but crucial moments that determine one's fate.
Add it to your Goodreads shelf!
Buy a copy!
Once and For All by Sarah Dessen
Louna, daughter of famed wedding planner Natalie Barrett, has seen every sort of wedding: on the beach, at historic mansions, in fancy hotels and clubs. Perhaps that's why she's cynical about happily-ever-after endings, especially since her own first love ended tragically. When Louna meets charming, happy-go-lucky serial dater Ambrose, she holds him at arm's length. But Ambrose isn't about to be discouraged, now that he's met the one girl he really wants.
Sarah Dessen's many, many fans will adore her latest, a richly satisfying, enormously entertaining story that has everything—humor, romance, and an ending both happy and imperfect, just like life itself.
Add it to your Goodreads shelf!
Bad Romance by Heather Demetrios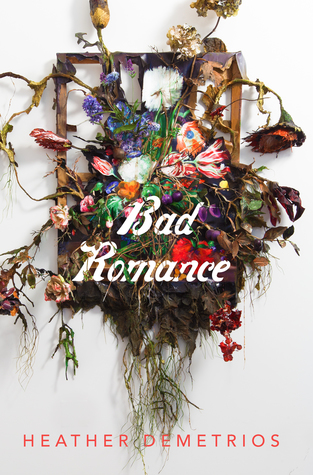 Grace wants out. Out of her house, where her stepfather wields fear like a weapon and her mother makes her scrub imaginary dirt off the floors. Out of her California town, too small to contain her big city dreams. Out of her life, and into the role of Parisian artist, New York director—anything but scared and alone.
Enter Gavin: charming, talented, adored. Controlling. Dangerous. When Grace and Gavin fall in love, Grace is sure it's too good to be true. She has no idea their relationship will become a prison she's unable to escape.
Deeply affecting and unflinchingly honest, this is a story about spiraling into darkness—and emerging into the light again.
Add it to your Goodreads shelf!
Words In Deep Blue by Cath Crowley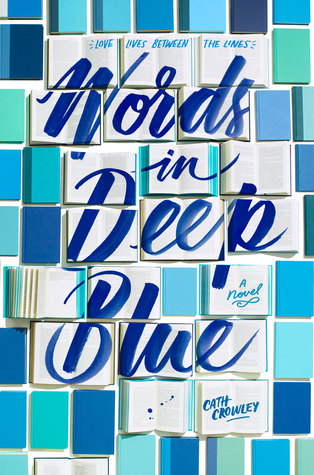 Love lives between the lines.
Years ago, Rachel had a crush on Henry Jones. The day before she moved away, she tucked a love letter into his favorite book in his family's bookshop. She waited. But Henry never came.
Now Rachel has returned to the city—and to the bookshop—to work alongside the boy she'd rather not see, if at all possible, for the rest of her life. But Rachel needs the distraction, and the escape. Her brother drowned months ago, and she can't feel anything anymore. She can't see her future.
Henry's future isn't looking too promising, either. His girlfriend dumped him. The bookstore is slipping away. And his family is breaking apart.
As Henry and Rachel work side by side—surrounded by books, watching love stories unfold, exchanging letters between the pages—they find hope in each other. Because life may be uncontrollable, even unbearable sometimes. But it's possible that words, and love, and second chances are enough.
Add it to your Goodreads shelf!
Fantasy
Generation One by Pittacus Lore
The Loric didn't make us monsters and they didn't make us heroes. We choose what happens next.
Taylor Cook thought of the invasion as just a bad dream. It had ended over a year ago, and none of the fighting happened anywhere near her small town. She'd heard about teens who were suddenly developing incredible abilities, but she had never really believed it. Not until the day she discovered she was one of them—a human with Legacies.
Now Taylor is being sent off to the Human Garde Academy. A place where teens from across the globe can learn to control their new powers and discover what they are truly capable of. There they will be trained by the Loric—the very same people who helped win the war and who are also responsible for unleashing the Legacies on the planet.
As part of this new generation of Garde, Taylor and the others will one day be able to use their gifts to protect mankind. But not everyone thinks that's the best use for their talents. There are people who have different plans for the students and who will stop at nothing to get what they want.
Generation One is the first book in a thrilling new series set in the world of the bestselling I Am Number Four series.
Add it to your Goodreads shelf!
Buy a copy!
Our Dark Duet by Victoria Schwab
KATE HARKER isn't afraid of monsters. She hunts them. And she's good at it.
AUGUST FLYNN once yearned to be human. But no longer. He has a part to play. And he will play it, no matter the cost.
The war has begun.
The monsters are winning.
Kate will have to return to Verity. August will have to let her back in. And a new monster is waiting—one that feeds on chaos and brings out its victims' inner demons.
Which will be harder to conquer: the monsters they face, or the monsters within?
Add it to your Goodreads shelf!
Buy a copy!
Thief's Cunning by Sarah Ahiers
Allegra has always had to look over her shoulder. As the niece of the infamous assassin Lea Saldana, Allegra is used to hiding from people who want her dead. Once the strongest clipper family in the Kingdom of Lovero, the Saldanas—or what's left of them—are now the most hunted. Their number one enemy is the Da Vias, whose thirst for retaliation is almost two decades in the making.
But lately Allegra's getting fed up with everything being kept from her—including her parents' identity. When she finally learns the truth about her family, though—that she's a Da Via—her world crumbles. Feeling betrayed by the people she trusted the most, Allegra turns to Nev, a Traveler boy whose presence makes her feel alive in ways she's only dreamed of.  But getting caught up in Nev's world has consequences Allegra never saw coming.
In this dark and enthralling fantasy that fans of Sarah Maas and Leigh Bardugo will devour, one girl must decide if she's destined to pay for the wrongs of her family's past—whether Saldana or Da Via—or if the future is hers for the taking.
Add it to your Goodreads shelf!
Buy a copy!
Dividing Eden by Joelle Charbonneau
Who better to find your weakness than the one who shares your blood.
Twins Carys and Andreus were never destined to rule Eden. With their older brother next in line to inherit the crown, the future of the kingdom was secure.
But appearances—and rivals for the throne—can be deceiving. When Eden's king and crown prince are killed by assassins, Eden desperately needs a monarch, but the line of succession is no longer clear. With a ruling council scheming to gain power, Carys and Andreus are faced with only one option—to take part in a Trial of Succession that will determine which one of them is worthy of the crown.
As sister and brother, Carys and Andreus have always kept each other safe—from their secrets, from the court, and from the monsters lurking in the mountains. But the Trial of Succession will test the bonds of trust and family. How long before suspicion takes hold and the thirst for power leads to betrayal?
With their country and their hearts divided, Carys and Andreus will discover exactly what each will do to win the crown.
Add it to your Goodreads shelf!
Buy a copy!
House of Furies by Madeleine Roux
Louisa Ditton has nowhere to go.
Alone and afraid, she has just fled a brutal English boarding school where punishment was the lesson of the day. When she meets an old woman who offers her employment as a maid at a boardinghouse, Louisa thinks she has been saved.
But soon after her arrival at Coldthistle House, Louisa begins to realize that the house's mysterious owner, Mr. Morningside, is providing much more than lodging for his guests. Far from a place of rest, the house is a place of judgment, and Mr. Morningside and his staff are meant to execute their own brand of dark justice on those who are past being saved.
Louisa begins to fear for a young man named Lee, who is not like the other guests. He is charismatic and kind, and Louisa knows that it may be up to her to save him from an untimely judgment. But in this house of distortions and lies, how can Louisa be sure whom to trust?
In this first book in Madeleine Roux's new gothic horror series, photographs and illustrations help bring to life a terrifying house you'll want to visit—and escape from—again and again.
Add it to your Goodreads shelf!
Buy a copy!
The Crown's Fate by Evelyn Skye
Russia is on the brink of great change. Pasha's coronation approaches, and Vika is now the Imperial Enchanter, but the role she once coveted may be more difficult—and dangerous—than she ever expected.
Pasha is grappling with his own problems—his legitimacy is in doubt, the girl he loves loathes him, and he believes his best friend is dead. When a challenger to the throne emerges—and with the magic in Russia growing rapidly—Pasha must do whatever it takes to keep his position and protect his kingdom.
For Nikolai, the ending of the Crown's Game stung deeply. Although he just managed to escape death, he remains alone, a shadow hidden in a not-quite-real world of his own creation. But when he's given a second chance at life—tied to a dark price—Nikolai must decide how far he's willing to go to return to the world.
With revolution on the rise, dangerous new magic rearing up, and a tsardom up for the taking, Vika, Nikolai, and Pasha must fight—or face the destruction of not only their world but also themselves.
Add it to your Goodreads shelf!
Buy a copy!
Thick as Thieves by Megan Whalen Turner
Deep within the palace of the Mede emperor, in an alcove off the main room of his master's apartments, Kamet minds his master's business and his own. Carefully keeping the accounts, and his own counsel, Kamet has accumulated a few possessions, a little money stored in the household's cashbox, and a significant amount of personal power. As a slave, his fate is tied to his master's. If Nahuseresh's fortunes improve, so will Kamet's, and Nahuseresh has been working diligently to promote his fortunes since the debacle in Attolia.
A soldier in the shadows offers escape, but Kamet won't sacrifice his ambition for a meager and unreliable freedom; not until a whispered warning of poison and murder destroys all of his carefully laid plans. When Kamet flees for his life, he leaves behind everything—his past, his identity, his meticulously crafted defenses—and finds himself woefully unprepared for the journey that lies ahead.
Pursued across rivers, wastelands, salt plains, snowcapped mountains, and storm-tossed seas, Kamet is dead set on regaining control of his future and protecting himself at any cost. Friendships—new and long-forgotten—beckon, lethal enemies circle, secrets pile up, and the fragile hopes of the little kingdoms of Attolia, Eddis, and Sounis hang in the balance.
Add it to your Goodreads shelf!
Buy a copy!
Avenged by Amy Tintera
A WAR THAT WILL FUEL HER. A BOND THAT WILL DESTROY HER.
Emelina Flores has come home to Ruina. After rescuing her sister, Olivia, from imprisonment in rival kingdom Lera, Em has devised a plan with Olivia that will rebuild Ruina to its former glory.
But just because Em and Olivia are out of Lera doesn't mean they are safe. Their actions over the past year have had consequences, and they are now targets of retaliation. Olivia will destroy everyone who acts against Ruina. Em isn't as sure.
Ever since Em posed as Prince Casimir's betrothed in Lera, she's started to see another side to this war. Lera may have destroyed the Ruined for decades, but Em knows that Cas is different. And now that he's taken the throne, Em believes a truce is within reach. But Olivia suspects that Em's romantic feelings for Cas are just coloring her judgment.
Em is determined to bring peace to her home. But when winning the war could mean betraying her family, she faces an impossible choice between loyalty and love. Em must stay one step ahead of her enemies—and her blood—before she's the next victim in this battle for sovereignty.
Add it to your Goodreads shelf!
Buy a copy!
Spindle Fire by Lexa Hillyer
It all started with the burning of the spindles.
No.
It all started with a curse. . . .
Half sisters Isabelle and Aurora are polar opposites: Isabelle is the king's headstrong illegitimate daughter, whose sight was tithed by faeries; Aurora, beautiful and sheltered, was tithed her sense of touch and her voice on the same day. Despite their differences, the sisters have always been
extremely close.
And then everything changes with a single drop of Aurora's blood—and a sleep so deep it cannot be broken.
As the faerie queen and her army of Vultures prepare to march, Isabelle must race to find a prince who can awaken her sister with the kiss of true love and seal their two kingdoms in an alliance against the queen.
Isabelle crosses land and sea; unearthly, thorny vines rise up the palace walls; and whispers of revolt travel in the ashes on the wind. The kingdom falls to ruin under layers of snow. Meanwhile, Aurora wakes up in a strange and enchanted world, where a mysterious hunter may be the secret to her escape . . . or the reason for her to stay.
Add it to your Goodreads shelf!
Buy a copy!
Crystal Blade by Kathryn Purdie
Sonya and Anton may have brought about a revolution, but can they protect their homeland—and their love—with so many forces threatening to tear them apart?
The empire has fallen, Valko faces trial, and Sonya is finally free from her fate as Sovereign Auraseer. But Sonya's expanding abilities are just as unstable as the new government of Riaznin. Not only can she feel the emotions of others but, unlike most Auraseers, she's learned to make others feel what she's feeling as well. And with her relationship falling apart, Sonya isn't immune to her power's sinister temptations.
Now, as Sonya fights to contain her own darkness, she senses a new evil lurking in the shadows of the palace. Someone from Sonya's past has returned seeking revenge—and she won't be satisfied until Sonya has suffered for her mistakes.
Add it to your Goodreads shelf!
Buy a copy!
The Sandcastle Empire by Kayla Olson
Before the war, Eden's life was easy. There was air-conditioning, ice cream, and long days at the beach. Then the revolution happened, and everything changed.
Now a powerful group called the Wolfpack controls the earth and its resources. Eden has lost everything to them. They killed her family and her friends, destroyed her home, and imprisoned her. But Eden refuses to die by their hands. She knows the coordinates to the only neutral ground left in the world, a place called Sanctuary Island, and she is desperate to escape to its shores.
Eden finally reaches the island and meets others resistant to the Wolves. But their solace is short-lived when one of Eden's new friends goes missing. Braving the jungle in search of their lost ally, they quickly discover Sanctuary is filled with lethal traps and an enemy they never expected.
This island might be deadlier than the world Eden left behind, but surviving it is the only thing that stands between her and freedom.
Add it to your Goodreads shelf!
Buy a copy!
The Gauntlet by Megan Shepherd
Cora and her friends have escaped the Kindred station and landed at Armstrong—a supposed safe haven on a small moon—where they plan to regroup and figure out how to win the Gauntlet, the challenging competition to prove humanity's intelligence and set them free. But Armstrong is no paradise; ruled by a power-hungry sheriff,  it's a violent world where the teens are enslaved and put to work in mines. As Nok's due date grows closer, and Mali and Leon journey across space to rescue Cassian, the former inhabitants of the cage are up against impossible odds.
With the whole universe at stake, Cora will do whatever it takes, including pushing her body and mind to the breaking point, to escape Armstrong and run the Gauntlet. But it isn't just a deranged sheriff she has to overcome: the other intelligent species—the Axion, Kindred, Gatherers, and Mosca—all have their own reasons to stop her. Not knowing who to trust, Cora must rely on her own instincts to win the competition, which could change the world—though it might destroy her in the process.
Add it to your Goodreads shelf!
Buy a copy!
Shadowcaster by Cinda Williams Chima
A LIFELONG WAR
Alyssa ana'Raisa is the reluctant princess heir to the Gray Wolf throne of the Fells, a queendom embroiled in a seemingly endless war. Hardened by too many losses, Lyss is more comfortable striking with a sword than maneuvering at court. After a brush with death, she goes on the offensive, meaning to end the war that has raged her whole life. If her gamble doesn't pay off, she could lose her queendom before she even ascends to the throne.
A LIFE IN PERIL
Across enemy lines in Arden, young rising star Captain Halston Matelon has been fighting for his king since he was a lýtling. Lately, though, he finds himself sent on ever more dangerous assignments. Between the terrifying rumors of witches and wolfish warriors to the north and his cruel king at home, Hal is caught in an impossible game of life and death.
THE SHADOW OF DEFEAT
Set in the world of the acclaimed Seven Realms series, this is a thrilling story of the unfathomable costs of war, the allure of dark magic, and two principled and conflicted characters drawn together despite everything they stand to lose.
Add it to your Goodreads shelf!
Buy a copy!
Ash & Quill by Rachel Caine
Hoarding all the knowledge of the world, the Great Library jealously guards its secrets. But now a group of rebels poses a dangerous threat to its tyranny….
Jess Brightwell and his band of exiles have fled London, only to find themselves imprisoned in Philadelphia, a city led by those who would rather burn books than submit. But Jess and his friends have a bargaining chip: the knowledge to build a machine that will break the Library's rule.
Their time is running out. To survive, they'll have to choose to live or die as one, to take the fight to their enemies—and to save the very soul of the Great Library….
Add it to your Goodreads shelf!
Daughter Of The Burning City by Amanda Foody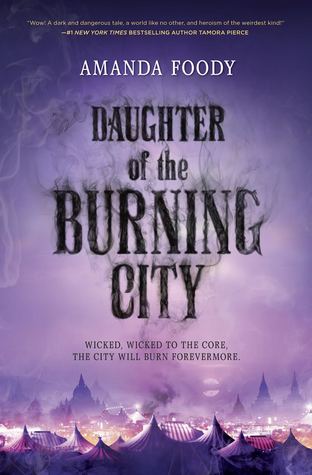 Sixteen-year-old Sorina has spent most of her life within the smoldering borders of the Gomorrah Festival. Yet even among the many unusual members of the traveling circus-city, Sorina stands apart as the only illusion-worker born in hundreds of years. This rare talent allows her to create illusions that others can see, feel and touch, with personalities all their own. Her creations are her family, and together they make up the cast of the Festival's Freak Show.
But no matter how lifelike they may seem, her illusions are still just that—illusions, and not truly real. Or so she always believed…until one of them is murdered.
Desperate to protect her family, Sorina must track down the culprit and determine how they killed a person who doesn't actually exist. Her search for answers leads her to the self-proclaimed gossip-worker Luca, and their investigation sends them through a haze of political turmoil and forbidden romance, and into the most sinister corners of the Festival. But as the killer continues murdering Sorina's illusions one by one, she must unravel the horrifying truth before all of her loved ones disappear.
Add it to your Goodreads shelf!
The Library Of Fates by Aditi Khorana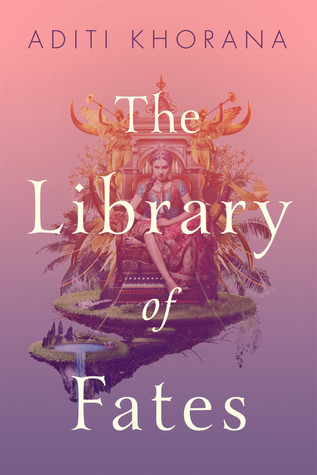 No one is entirely certain what brings the Emperor Sikander to Shalingar. Until now, the idyllic kingdom has been immune to his many violent conquests. To keep the visit friendly, Princess Amrita has offered herself as his bride, sacrificing everything—family, her childhood love, and her freedom—to save her people. But her offer isn't enough.
The unthinkable happens, and Amrita finds herself a fugitive, utterly alone but for an oracle named Thala, who was kept by Sikander as a slave and managed to escape amid the chaos of a palace under siege. With nothing and no one else to turn to, Amrita and Thala are forced to rely on each other. But while Amrita feels responsible for her kingdom and sets out to warn her people, the newly free Thala has no such ties. She encourages Amrita to go on a quest to find the fabled Library of All Things, where it is possible for each of them to reverse their fates. To go back to before Sikander took everything from them.
Stripped of all that she loves, caught between her rosy past and an unknown future, will Amrita be able to restore what was lost, or does another life—and another love—await?
Add it to your Goodreads shelf!
The Last Magician by Lisa Maxwell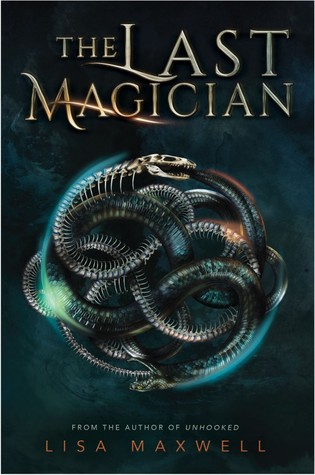 Stop the Magician.
Steal the book.
Save the future.
In modern day New York, magic is all but extinct. The remaining few who have an affinity for magic—the Mageus—live in the shadows, hiding who they are. Any Mageus who enters Manhattan becomes trapped by the Brink, a dark energy barrier that confines them to the island. Crossing it means losing their power—and often their lives.
Esta is a talented thief, and she's been raised to steal magical artifacts from the sinister Order that created the Brink. With her innate ability to manipulate time, Esta can pilfer from the past, collecting these artifacts before the Order even realizes she's there. And all of Esta's training has been for one final job: traveling back to 1902 to steal an ancient book containing the secrets of the Order—and the Brink—before the Magician can destroy it and doom the Mageus to a hopeless future.
But Old New York is a dangerous world ruled by ruthless gangs and secret societies, a world where the very air crackles with magic. Nothing is as it seems, including the Magician himself. And for Esta to save her future, she may have to betray everyone in the past.
Add it to your Goodreads shelf!
The Savage Dawn by Melissa Grey
The sides have been chosen and the battle lines drawn.
Echo awakened the Firebird. Now she is the only one with the power to face the darkness she unwittingly unleashed . . . right into the waiting hands of Tanith, the new Dragon Prince. Tanith has one goal in mind: destroy her enemies, raze their lands, and reign supreme in a new era where the Drakharin are almighty and the Avicen are nothing but a memory.
The war that has been brewing for centuries is finally imminent. But the scales are tipped. Echo might hold the power to face the darkness within the Dragon Prince, but she has far to go to master its overwhelming force. And now she's plagued by uncertainty. With Caius no longer by her side, she doesn't know if she can do it alone. Is she strong enough to save her home and the people she loves?
Whether Echo is ready to face this evil is not the question. The war has begun, and there is no looking back. There are only two outcomes possible: triumph or death.
Add it to your Goodreads shelf!
Vanguard by Ann Aguirre
The Razorland saga continues. Since the war ended, Tegan has dreamed of an epic journey, so when she has the opportunity to sign on as ship's doctor, she can't wait. It's past time to chart her course. Millie Faraday, the kindest girl in the free territories, also yearns to outrun her reputation, and warrior-poet James Morrow would follow Tegan to the ends of the earth.
Their company seems set, but fate brings one more to their number. Tegan will battle incredible odds while aiding Szarok, the Uroch vanguard, who has ventured forth to save his people. Szarok is strange and beautiful, like a flower that blooms only in the dark. She shouldn't allow him close, as such a relationship is both alien and forbidden. But through stormy seas and strange lands, she will become stronger than she ever knew.
Add it to your Goodreads shelf!
Hunted by Meagan Spooner
Beauty knows the Beast's forest in her bones—and in her blood.
She knows that the forest holds secrets and that her father is the only hunter who's ever come close to discovering them.
But Yeva's grown up far from her father's old lodge, raised to be part of the city's highest caste of artistocrats. Still, she's never forgotten the feel of a bow in her hands, and she's spent a lifetime longing for the freedom of the hunt.
So when her father loses his fortune and moves Yeva and her sisters back to the outskirts of town, Yeva is secretly relieved. Out in the wilderness, there's no pressure to make idle chatter with vapid baronessas . . . or to submit to marrying a wealthy gentleman.
But Yeva's father's misfortune may have cost him his mind, and when he goes missing in the woods, Yeva sets her sights on one prey: the creature he'd been obsessively tracking just before his disappearance.
Deaf to her sisters' protests, Yeva hunts this strange Beast back into his own territory—a cursed valley, a ruined castle, and a world of creatures that Yeva's heard about only in fairy tales. A world that can bring her ruin—or salvation.
Who will survive: the Beauty, or the Beast?
Add it to your Goodreads shelf!
Buy a copy!
The Ends Of The World by Maggie Hall
The Circle is hers.
But Avery West has lost everything else: her mother, the family she'd just found, and the one boy she trusted. In their place are unfathomable power, a staged relationship that makes her question every real feeling she's ever had, and a mission to find the cure to the virus that's made her own blood a weapon.
Then disaster strikes, turning Avery, Stellan, Jack, and Elodie into the most wanted people in the world. To clear their names and the growing rift between the families of the Circle before the world dissolves into World War Three, they'll have to make a desperate, dangerous final race for Alexander the Great's tomb. What they will find inside will mean the world's salvation—or destruction.
Add it to your Goodreads shelf!
Now I Rise by Kiersten White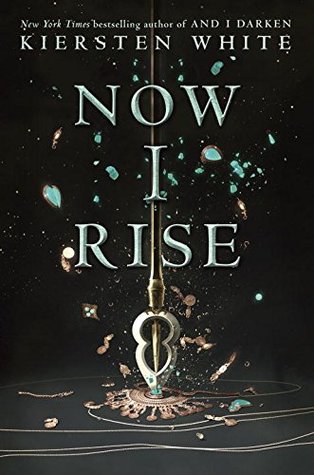 Lada Dracul has no allies. No throne. All she has is what she's always had: herself. After failing to secure the Wallachian throne, Lada is out to punish anyone who dares to cross her blood-strewn path. Filled with a white-hot rage, she storms the countryside with her men, accompanied by her childhood friend Bogdan, terrorizing the land. But brute force isn't getting Lada what she wants. And thinking of Mehmed brings little comfort to her thorny heart. There's no time to wonder whether he still thinks about her, even loves her. She left him before he could leave her.
What Lada needs is her younger brother Radu's subtlety and skill. But Mehmed has sent him to Constantinople—and it's no diplomatic mission. Mehmed wants control of the city, and Radu has earned an unwanted place as a double-crossing spy behind enemy lines. Radu longs for his sister's fierce confidence—but for the first time in his life, he rejects her unexpected plea for help. Torn between loyalties to faith, to the Ottomans, and to Mehmed, he knows he owes Lada nothing. If she dies, he could never forgive himself—but if he fails in Constantinople, will Mehmed ever forgive him?
As nations fall around them, the Dracul siblings must decide: what will they sacrifice to fulfill their destinies? Empires will topple, thrones will be won . . . and souls will be lost.
Add it to your Goodreads shelf!
Midnight Jewel by Richelle Mead
A refugee of war, Mira was cast out of her home country and thrust into another, where the conditions were inhospitable at best. In a life-altering twist of fate, she is given the chance to escape once more, and she takes it, joining the Glittering Court.
Both a school and a business venture, the Glittering Court is designed to transform impoverished girls into upper-class ladies who appear destined for powerful and wealthy marriages in the New World. There, Mira finds herself subjected to persecution, not only from her fellow Glittering Court jewels, but from her suitors, as well—men she would potentially be expected to give her life to.
By day, she goes through the motions, learning the etiquette and customs that will help to earn her anonymity, even making a couple true friends in the process, the forthright ladies' maid Adelaide and the ambitious laundress Tamsin. But by night, Mira hatches a different plan entirely—one that, if exposed, could get her hanged in the highest court of Adoria.
Add it to your Goodreads shelf!
Want by Cindy Pon
Jason Zhou survives in a divided society where the elite use their wealth to buy longer lives. The rich wear special suits that protect them from the pollution and viruses that plague the city, while those without suffer illness and early deaths. Frustrated by his city's corruption and still grieving the loss of his mother, who died as a result of it, Zhou is determined to change things, no matter the cost.
With the help of his friends, Zhou infiltrates the lives of the wealthy in hopes of destroying the international Jin Corporation from within. Jin Corp not only manufactures the special suits the rich rely on, but they may also be manufacturing the pollution that makes them necessary.
Yet the deeper Zhou delves into this new world of excess and wealth, the more muddled his plans become. And against his better judgment, Zhou finds himself falling for Daiyu, the daughter of Jin Corp's CEO. Can Zhou save his city without compromising who he is or destroying his own heart?
Add it to your Goodreads shelf!
Reign Of Serpents by Eleanor Herman
In REIGN OF SERPENTS, the ancient power of Snake Blood threatens the known world. While Prince Alexander struggles with a very deadly inner demon, his betrothed, Zofia, is on her way to him, to unite their kingdoms…even as she begins to realize where her true allegiance lies. The fierce Cynane meets her match-not in her future husband, the deranged king of Illyria, but in her great-great-grandfather, Talus, possessor of Smoke Blood, who will teach her the true meaning of betrayal. And marooned together on an island in the Mediterranean, romantic tension blooms between Katerina and Hephaestion as they learn of lost civilizations and discover a device that could help them do the impossible: kill the last living god.
Add it to your Goodreads shelf!
Wonder Woman: WarBringer by Leigh Bardugo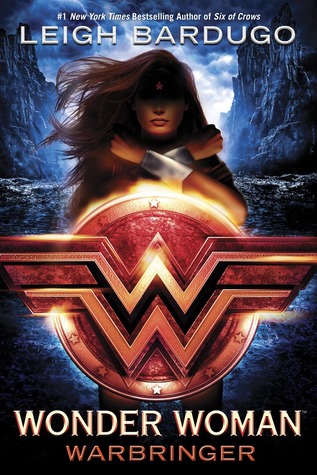 She will become one of the world's greatest heroes: WONDER WOMAN. But first she is Diana, Princess of the Amazons. And her fight is just beginning. . . .
Diana longs to prove herself to her legendary warrior sisters. But when the opportunity finally comes, she throws away her chance at glory and breaks Amazon law—risking exile—to save a mere mortal. Even worse, Alia Keralis is no ordinary girl and with this single brave act, Diana may have doomed the world.
Alia just wanted to escape her overprotective brother with a semester at sea. She doesn't know she is being hunted. When a bomb detonates aboard her ship, Alia is rescued by a mysterious girl of extraordinary strength and forced to confront a horrible truth: Alia is a Warbringer—a direct descendant of the infamous Helen of Troy, fated to bring about an age of bloodshed and misery.
Together, Diana and Alia will face an army of enemies—mortal and divine—determined to either destroy or possess the Warbringer. If they have any hope of saving both their worlds, they will have to stand side by side against the tide of war.
Add it to your Goodreads shelf!
The Dire King by William Ritter
The fate of the world is in the hands of detective of the supernatural R. F. Jackaby and his intrepid assistant, Abigail Rook. An evil king is turning ancient tensions into modern strife, using a blend of magic and technology to push Earth and the Otherworld into a mortal competition. Jackaby and Abigail are caught in the middle as they continue to solve the daily mysteries of New Fiddleham, New England — like who's created the rend between the worlds, how to close it, and why zombies are appearing around. At the same time, the romance between Abigail and the shape-shifting police detective Charlie Cane deepens, and Jackaby's resistance to his feelings for 926 Augur Lane's ghostly lady, Jenny, begins to give way. Before the four can think about their own futures, they will have to defeat an evil that wants to destroy the future altogether.
Add it to your Goodreads shelf!
Shimmer & Burn by Mary Taranta
To save her sister's life, Faris must smuggle magic into a plague-ridden neighboring kingdom in this exciting and dangerous start to a brand-new fantasy duology.
Faris grew up fighting to survive in the slums of Brindaigel while caring for her sister, Cadence. But when Cadence is caught trying to flee the kingdom and is sold into slavery, Faris reluctantly agrees to a lucrative scheme to buy her back, inadvertently binding herself to the power-hungry Princess Bryn, who wants to steal her father's throne.
Now Faris must smuggle stolen magic into neighboring Avinea to incite its prince to alliance—magic that addicts in the war-torn country can sense in her blood and can steal with a touch. She and Bryn turn to a handsome traveling magician, North, who offers protection from Avinea's many dangers, but he cannot save Faris from Bryn's cruelty as she leverages Cadence's freedom to force Faris to do anything—or kill anyone—she asks. Yet Faris is as fierce as Bryn, and even as she finds herself falling for North, she develops schemes of her own.
With the fate of kingdoms at stake, Faris, Bryn, and North maneuver through a dangerous game of magical and political machinations, where lives can be destroyed—or saved—with only a touch.
Add it to your Goodreads shelf!
Dorothy Must Die by Danielle Paige
I didn't ask for any of this. I didn't ask to be some kind of hero. But when your whole life gets swept up by a tornado—taking you with it—you have no choice but to go along, you know?
Sure, I've read the books. I've seen the movies. I know the song about the rainbow and the happy little blue birds. But I never expected Oz to look like this. To be a place where Good Witches can't be trusted, Wicked Witches may just be the good guys, and winged monkeys can be executed for acts of rebellion. There's still a road of yellow brick—but even that's crumbling.
What happened? Dorothy. They say she found a way to come back to Oz. They say she seized power and the power went to her head. And now no one is safe.
My name is Amy Gumm—and I'm the other girl from Kansas. I've been recruited by the Revolutionary Order of the Wicked. I've been trained to fight. And I have a mission: Remove the Tin Woodman's heart. Steal the Scarecrow's brain. Take the Lion's courage. And—Dorothy must die.
Add it to your Goodreads shelf!
Buy a copy!
---
What other books would you like to add to this list? Tell us in the comments below! 
Up Next: 15 YA Books To Kick Off Your Summer