If you're looking for a dose of sugar and spice and everything nice, you came to the right place! Valentine's Day is just around the corner and it always puts us in the mood for a good romance. Romantic books can make you giggle, swoon, blush, and sometimes, it can even make you cry, but today, we're going to focus on the sweet side of things! Books that are so sweet that they may even give you cavities (but not really, don't worry). 🍬🍬🍬🍬
Scroll down to see our list of perfect romantic stories to read while eating chocolate and candy during the month of L-O-V-E.
14 YA Books So Sweet They'll Give You Cavities
1. Love, Life, and the List 
It's no secret we love Kasie West! She writes the most pitch-perfect romances that always has us swooning. Her latest is no exception because this story of unrequited love is super relatable and you can't help but fall in love with both Abby and Cooper.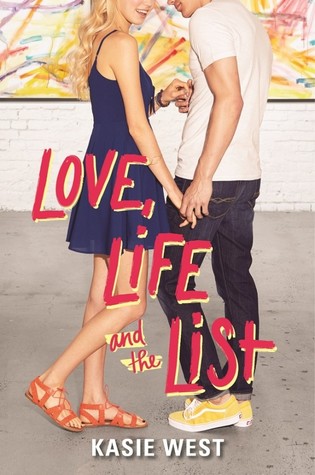 Seventeen-year-old Abby Turner's summer isn't going the way she'd planned. She has a not-so-secret but definitely unrequited crush on her best friend, Cooper. She hasn't been able to manage her mother's growing issues with anxiety. And now she's been rejected from an art show because her work "has no heart." So when she gets another opportunity to show her paintings Abby isn't going to take any chances. Which is where the list comes in.
Abby gives herself one month to do ten things, ranging from face a fear (#3) to learn a stranger's story (#5) to fall in love (#8). She knows that if she can complete the list she'll become the kind of artist she's always dreamed of being. But as the deadline approaches, Abby realizes that getting through the list isn't as straightforward as it seems… and that maybe—just maybe—she can't change her art if she isn't first willing to change herself.
2. To All the Boys I've Loved Before
Have you ever had second-hand embarrassment? When Lara Jean's secret love letters to her crushes are mailed, we were absolutely mortified on her behalf! But what happens next is a fun and dramatic tale filled with quirky characters, sweet gestures, and moments that will make you squee!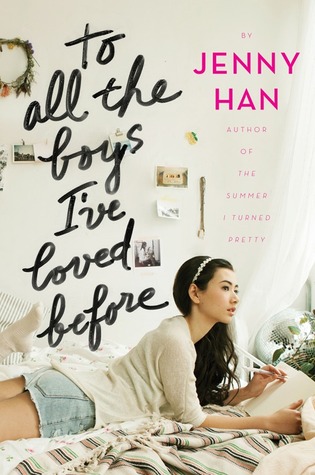 What if all the crushes you ever had found out how you felt about them… all at once?
Sixteen-year-old Lara Jean Song keeps her love letters in a hatbox her mother gave her. They aren't love letters that anyone else wrote for her; these are ones she's written. One for every boy she's ever loved—five in all. When she writes, she pours out her heart and soul and says all the things she would never say in real life, because her letters are for her eyes only. Until the day her secret letters are mailed, and suddenly, Lara Jean's love life goes from imaginary to out of control.
3. Simon Vs. the Homo Sapien's Agenda
This book is the perfect thing to read when you want to go to your happy place. It's funny, it's sincere, it's relatable, and we just know you're going to want to hug the one and only Simon Spier as he navigates what to do when another classmate threatens to reveal his sexual identity to the rest of the school.
Sixteen-year-old and not-so-openly gay Simon Spier prefers to save his drama for the school musical. But when an email falls into the wrong hands, his secret is at risk of being thrust into the spotlight. Now Simon is actually being blackmailed: if he doesn't play wingman for class clown Martin, his sexual identity will become everyone's business. Worse, the privacy of Blue, the pen name of the boy he's been emailing, will be compromised.
With some messy dynamics emerging in his once tight-knit group of friends, and his email correspondence with Blue growing more flirtatious every day, Simon's junior year has suddenly gotten all kinds of complicated. Now, change-averse Simon has to find a way to step out of his comfort zone before he's pushed out—without alienating his friends, compromising himself, or fumbling a shot at happiness with the most confusing, adorable guy he's never met.
4. I'll Give You the Sun
This gorgeously written tale is a contemporary fave for a reason! We're pretty sure we highlighted practically the whole book because everything is just so quoteworthy and beautiful. That combined with a cast of characters that are real and complicated and flawed and just so human, well, we just want to clutch this novel to our chest forever.
At first, Jude and her twin brother Noah, are inseparable. Noah draws constantly and is falling in love with the charismatic boy next door, while daredevil Jude wears red-red lipstick, cliff-dives, and does all the talking for both of them.
Years later, they are barely speaking. Something has happened to change the twins in different yet equally devastating ways . . . but then Jude meets an intriguing, irresistible boy and a mysterious new mentor.
The early years are Noah's to tell; the later years are Jude's. But they each have only half the story, and if they can only find their way back to one another, they'll have a chance to remake their world.
5. Night of Cake & Puppets
From the title alone, you just KNOW this book will be incredibly sweet. Throw in fan favorites from a magical series (Daughter of Smoke & Bone is an amazing fantasy) and you're in for a ride. In this companion, we get to witness the fantastical first date of Mik and Zuzana and let's just say this treasure hunt will make you smile like no other.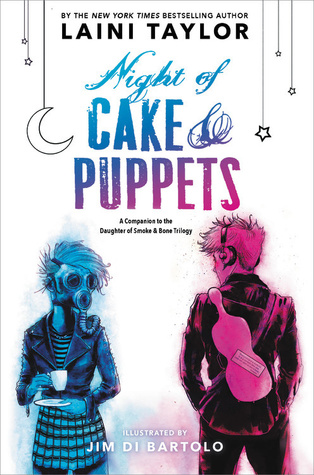 Petite though she may be, Zuzana is not known for timidity. Her best friend, Karou, calls her "rabid fairy," her "voodoo eyes" are said to freeze blood, and even her older brother fears her wrath. But when it comes to the simple matter of talking to Mik, or "Violin Boy," her courage deserts her. Now, enough is enough. Zuzana is determined to make the first move, and she has a fistful of magic and a plan. It's a wonderfully elaborate treasure hunt of a plan that will take Mik all over Prague on a cold winter's night before leading him to the treasure: herself! Violin Boy is not going to know what hit him.
6. When Dimple Met Rishi
This is an adorable and delightful story that starts off with a very uncute meet-cute for our main characters. Dimple is determined to be a strong independent woman and she doesn't need a man for that! But what she learns is that she doesn't necessarily need to sacrifice herself to find love.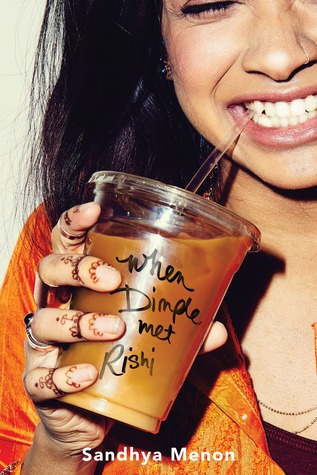 Dimple Shah has it all figured out. With graduation behind her, she's more than ready for a break from her family, from Mamma's inexplicable obsession with her finding the "Ideal Indian Husband." Ugh. Dimple knows they must respect her principles on some level, though. If they truly believed she needed a husband right now, they wouldn't have paid for her to attend a summer program for aspiring web developers…right?
Rishi Patel is a hopeless romantic. So when his parents tell him that his future wife will be attending the same summer program as him—wherein he'll have to woo her—he's totally on board. Because as silly as it sounds to most people in his life, Rishi wants to be arranged, believes in the power of tradition, stability, and being a part of something much bigger than himself.
7. The Sun is Also a Star
This is one of those sweet stories that may make you shed a tear or two. Natasha and Daniel come from two very different worlds but there's just something there that draws the two of them together… It's beautiful, it's magical, it's meaningful, and we were thinking of this one long after we turned the last page.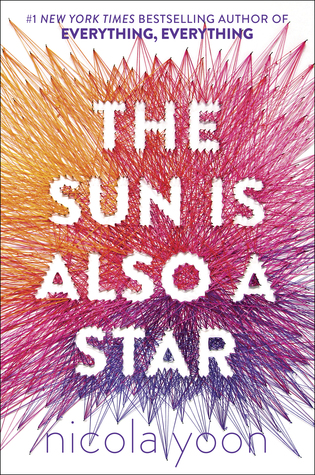 Natasha: I'm a girl who believes in science and facts. Not fate. Not destiny. Or dreams that will never come true. I'm definitely not the kind of girl who meets a cute boy on a crowded New York City street and falls in love with him. Not when my family is twelve hours away from being deported to Jamaica. Falling in love with him won't be my story.
Daniel: I've always been the good son, the good student, living up to my parents' high expectations. Never the poet. Or the dreamer. But when I see her, I forget about all that. Something about Natasha makes me think that fate has something much more extraordinary in store—for both of us.
The Universe: Every moment in our lives has brought us to this single moment. A million futures lie before us. Which one will come true?
8. Dumplin'
Get ready for the pageant party of your dreams! This story stars an unforgettable, unlikely heroine named Willowdean and you will absolutely fall in love with her as she navigates her first real relationship. This book is warm, funny, poignant and very sexy.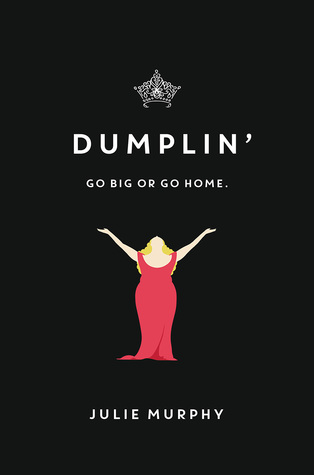 Self-proclaimed fat girl Willowdean Dickson (dubbed "Dumplin'" by her former beauty queen mom) has always been at home in her own skin. Her thoughts on having the ultimate bikini body? Put a bikini on your body. With her all-American beauty best friend, Ellen, by her side, things have always worked…until Will takes a job at Harpy's, the local fast-food joint. There she meets Private School Bo, a hot former jock. Will isn't surprised to find herself attracted to Bo. But she is surprised when he seems to like her back.
Instead of finding new heights of self-assurance in her relationship with Bo, Will starts to doubt herself. So she sets out to take back her confidence by doing the most horrifying thing she can imagine: entering the Miss Clover City beauty pageant—along with several other unlikely candidates—to show the world that she deserves to be up there as much as any twiggy girl does. Along the way, she'll shock the hell out of Clover City—and maybe herself most of all.
9. Anna and the French Kiss
Anna! St. Clair! Paris! Need we say more? We love this super adorable romance set in a boarding school in France that had us swooning and wishing we could be friends with all these characters. This story is cute and charming and man, this is what crushes are made of.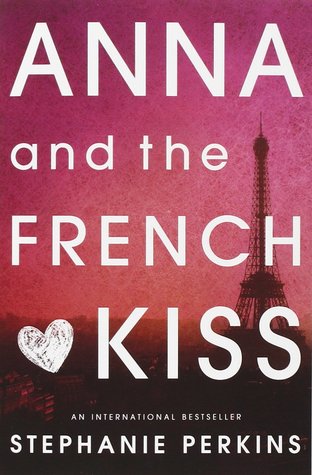 Anna has everything figured out – she was about to start senior year with her best friend, she had a great weekend job, and her huge work crush looked as if it might finally be going somewhere… Until her dad decides to send her 4383 miles away to Paris. On her own.
But despite not speaking a word of French, Anna finds herself making new friends, including Etienne, the smart, beautiful boy from the floor above. But he's taken – and Anna might be too. Will a year of romantic near-missed end with the French kiss she's been waiting for?
10. I See London, I See France
Get ready for a fun romantic adventure! This book has got everything a good summer vacation needs – two besties setting out to see the world, spectacular sights, memorable moments, ridiculous mishaps, and more than a few très hot fellow travelers…*swoons*
Nineteen-year-old Sydney has the perfect summer mapped out. She's spending the next four and half weeks traveling through Europe with her childhood best friend, Leela. Their plans include Eiffel-Tower selfies, eating cocco gelato, and making out with très hot strangers. Her plans do not include Leela's cheating ex-boyfriend showing up on the flight to London, falling for the cheating ex-boyfriend's très hot friend, monitoring her mother's spiraling mental health via texts, or feeling like the rope in a friendship tug-of-war.
As Sydney zigzags through Amsterdam, Switzerland, Italy, and France, she must learn when to hold on, when to keep moving, and when to jump into the Riviera…wearing only her polka-dot underpants.
11. The Start of Me and You 
This one will make. you. smile. and realize that sometimes the right person for you has been under your nose the entire time. It also has pretty incredible female friendships, some awesome nerdiness (quiz bowl rules!), and the most adorable cute and awkward romance ever.
When Paige Hancock's first boyfriend died in a swimming accident, she shut out almost everyone. Now Paige has decided it's finally time to rejoin the world, and she has a plan. First on the list: go out with Ryan Chase, her longtime and newly single crush. And last on the list: swim. Terrifying, yet possible?
But when Ryan's sweet, nerdy cousin Max moves to town and recruits Paige for the QuizBowl team (of all things!), her perfect plan is thrown for a serious loop. Starting over isn't easy, but Paige knows the scariest things are usually the most difficult. Can she face her fears and open herself up to life and love again?
12. Eleanor & Park
Rainbow Rowell knows how to write a romance that will make you feel butterflies one minute and make you cry the next. This is an incredibly sweet story between two star-crossed outsiders who find love with one another and it's beautiful and heart-wrenching.
Eleanor… Red hair, wrong clothes. Standing behind him until he turns his head. Lying beside him until he wakes up. Making everyone else seem drabber and flatter and never good enough…Eleanor.
Park… He knows she'll love a song before he plays it for her. He laughs at her jokes before she ever gets to the punch line. There's a place on his chest, just below his throat, that makes her want to keep promises…Park.
Set over the course of one school year, this is the story of two star-crossed sixteen-year-olds—smart enough to know that first love almost never lasts, but brave and desperate enough to try.
13. Love and Other Train Wrecks
Looking for a winter romance to cozy on up with? This is a whirlwind twenty-four-hour romance about two teens who meet—and perhaps change their minds about love—on a train ride in the middle of a snowstorm.
Noah is a hopeless romantic. He's heading back home for one last chance with his first love, whom he broke up with when he went off to college. Ammy doesn't believe in true love—her parents being prime examples. She's escaping from a mom who can't take care of her to a dad who may not even want her. That is, until one winter night when Noah and Ammy find themselves in the same Amtrak car heading to Upstate New York.
After a train-wreck first encounter between the two of them, the Amtrak train suddenly breaks down due to a snowstorm. Desperate to make it to their destinations, Noah and Ammy have no other option but to travel together. What starts off as a minor detour turns into the whirlwind journey of a lifetime, and over the course of the night they fall in love. But come morning their adventure takes an unexpected turn for the worst. Can one night can really change how they feel about love…and the course of their lives forever?
14. The Statistical Probability of Love at First Sight
Jennifer E. Smith is the queen of meet-cutes and this chance encounter at the airport between Hadley and Oliver is super romantic and cinematic. This novel also takes over the course of 24 hours and within that time frame, we get doses of sweetness and perfection between two very endearing characters.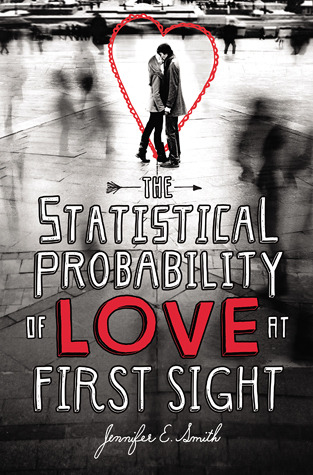 Today should be one of the worst days of seventeen-year-old Hadley Sullivan's life. Having missed her flight, she's stuck at JFK airport and late to her father's second wedding, which is taking place in London and involves a soon-to-be stepmother Hadley's never even met. Then she meets the perfect boy in the airport's cramped waiting area. His name is Oliver, he's British, and he's sitting in her row.
A long night on the plane passes in the blink of an eye, and Hadley and Oliver lose track of each other in the airport chaos upon arrival. Can fate intervene to bring them together once more?
---
What other sweet romantic books would you add to this list? Let us know in the comments below!
Up next: