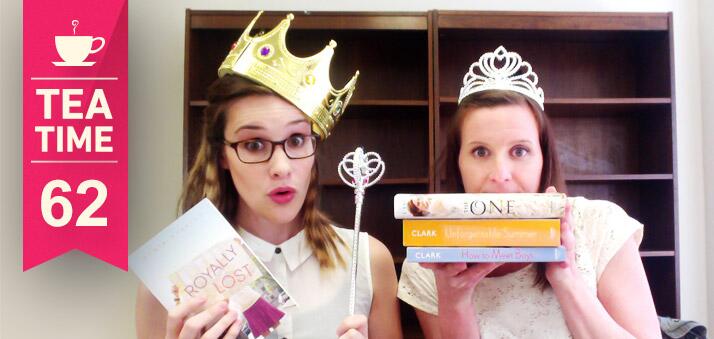 In this episode of Tea Time, we bid adieu to the old HarperCollins offices and discuss the newest YA releases!
 BOOKS MENTIONED
QUESTION OF THE WEEK
If you could, would you choose to live forever?
VIDEOS MENTIONED
TEA TIME #62 GIVEAWAY WINNERS
Denise L. from Houston, TX
Ferdinand M. from Vineland, NJ
Hester R. from Blackwood, NJ
Desiree O. from Miami, FL
Hazell S. from Oakland, MI
Yara S. from New Caney, TX
Sarah F. from Dalton, NH
Shelley R. from Jacksonville, FL
Zoe H. from Springboro, OH
Genea S. from Brooklyn, NY
Julia J. from Malvern, PA
Michelle G. from Villa Rica, GA
Sarah K. from Roselle, IL
Jack G. from Indianapolis, IN
Ashley L. from Gouverneur, NY
Trina R. from Goodlettsville, TN
Colleen H. from Spokane, WA
Brenda S. from Yalima, WA
Brenna O. from Fremont, CA
Nicole K. from McCleary, WA
TEA TIME #61 GIVEAWAY WINNERS
Veronica S. from Greensburg, PA
Jehoia C. from Dundalk, MD
Josie I. from Denver, CO
Abby L. from White Plains, NY
Arcely C. from Okeechobee, FL
Kassandra N. from Lynnwood, WA
Justine B. from Stow, MA
Karla W. from Chillicothe, IL
Chadwick E. from Fort Myers, FL
Lexie M. from Houston, TX
Pallavi W. from Golden, CO
Lyndsey C. from Lusby, MD
Laurel L. from Troy, MI
Lourdes B. from Bethesda, MD
Allison L. from Norwich, NY
Breana M. from Murrieta, CA
Aileen B. from South Hero, VT
Belle B. from Johns Creek, GA
Hannah H. from Toledo, OH
Ashley W. from Fairbanks, AK
See you next week in our new office!