YA Romances can end in all sorts of ways – from friendly and drama-free breakups to the gut wrenching endings that lead to agonizing for pages on end. And some are just… messy.
In 16 WAYS TO BREAK A HEART Lauren Strasnick sets up the ultimate post-breakup he-said/ she-said to tell the tale of two former lovebirds turned to bitter exes. Natalie is more than a little intense, and still not over her relationship with Dan, as evidenced by the letters she breaks into his locker and bedroom to leave for him. (Did we mention Nat is a tad dramatic?) As the story of what tore these two apart unfolds, it becomes clear they've got more than a few unresolved issues to work through. You'll have to give the book a read for the full details, but these two manage to do just about every relationship "don't" currently in existence. It all leads up to the jaw-dropping mother-of-all finales we certainly didn't see coming. You'll want to stay single AF for a while after this one!
In honor of love gone wrong, and the exes left behind, we're giving voice to their pain today by imagining the YA edition of Texts from Your Ex. From the cryptically vague to the overly emotional, we've imagined what some of our favorite YA exes would say if they had the chance to get just one more word in.
Texts From Your Ex: YA Edition
Lol… #Bye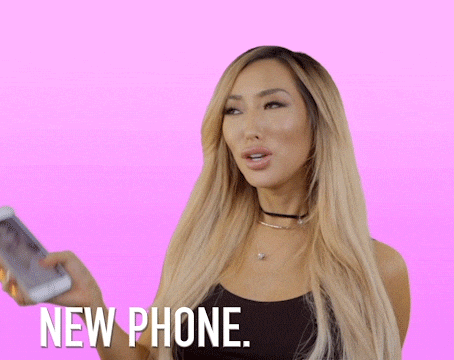 ---
So what did you think? What other characters would you like to see get texts from their ex? Tell us in the comments below! 
Up Next: If YA Characters Had Google Search Histories