April showers bring May flowers, and more importantly a flood of YA books. Here are the top seventeen most anticipated young adult novels publishing next month! It's time for some spring cleaning! Clear off those shelves and make room all of the new books coming your way!
What You Should Read Next Month
(Most anticipated = YA books with the most adds on Goodreads as of March 23, 2015 when we collected the data.)
1. AN EMBER IN THE ASHES by Sabaa Tahir
Set in a terrifyingly brutal Rome-like world, An Ember in the Ashes is an epic fantasy debut about an orphan fighting for her family and a soldier fighting for his freedom. It's a story that's literally burning to be told.
On sale April 28th from Razorbill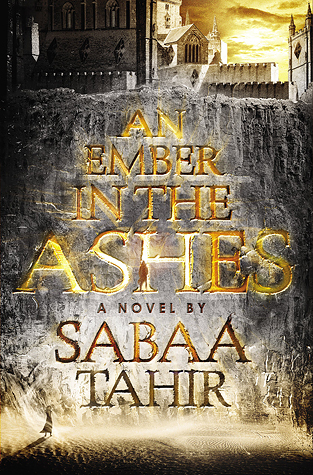 2. THE GIRL AT MIDNIGHT by Melissa Grey
For readers of Cassandra Clare's City of Bones and Leigh Bardugo's Shadow and Bone, The Girl at Midnight is the story of a modern girl caught in an ancient war.
On sale April 28th from Delacorte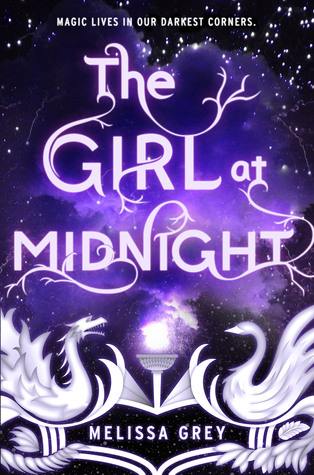 3. ALL THE RAGE by Courtney Summers
With a shocking conclusion and writing that will absolutely knock you out, All the Rage examines the shame and silence inflicted upon young women after an act of sexual violence, forcing us to ask ourselves: In a culture that refuses to protect its young girls, how can they survive?
On sale April 14th from St. Martin's Griffin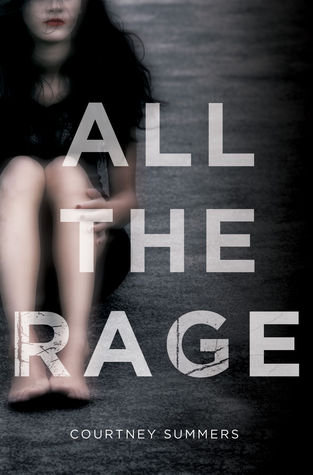 In this unforgettable teen romance that fans of Sarah Dessen and Susane Colasanti will devour, Quinn Sullivan falls for the recipient of her boyfriend's donated heart, forming an unexpected connection that will leave readers utterly breathless.
On sale April 21st from Harper!
5. MAGONIA by Maria Dahvana Headley
Maria Dahvana Headley's soaring YA debut is a fiercely intelligent, multilayered fantasy where Neil Gaiman's Stardust meets John Green's The Fault in Our Stars in a story about a girl caught between two worlds . . . two races . . . and two destinies.
On sale April 28th from Harper!
6. 99 DAYS by Katie Cotugno
From the acclaimed author of How to Love comes another stunning contemporary novel, perfect for fans of Sarah Dessen. Molly Barlow is facing one long, hot summer—99 days—with the boy whose heart she broke and the boy she broke it for . . . his brother.
On sale April 21st from Balzer + Bray!
A groundbreaking story about a teenage girl who discovers she's intersex . . . and what happens when her secret is revealed to the entire school. Incredibly compelling and sensitively told, None of the Above is a thought-provoking novel that explores what it means to be a boy, a girl, or something in between.
On sale April 7th from Balzer + Bray!
Incredibly funny and poignant, this twenty-first-century coming-of-age, coming out story—wrapped in a geek romance—is a knockout of a debut novel by Becky Albertalli.
On sale April 7th from Balzer + Bray!
9. ROOK by Sharon Cameron
History has a way of repeating itself. In the Sunken City that was once Paris, all who oppose the new revolution are being put to the blade. Except for those who disappear from their prison cells, a red-tipped rook feather left in their place. Is the mysterious Red Rook a savior of the innocent or a criminal?
On sale April 28th from Scholastic Press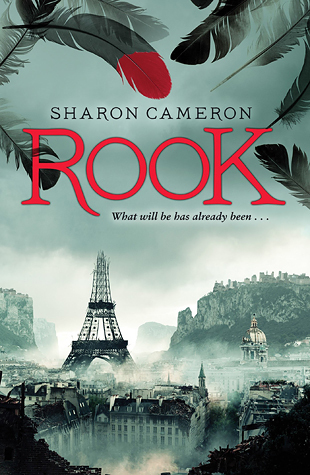 10. THE SECRETS WE KEEP by Trisha Leaver
A girl takes over her twin sister's identity in this emotionally charged page-turner about the complicated bond between sisters.
On sale April 28th from Farrar, Straus and Giroux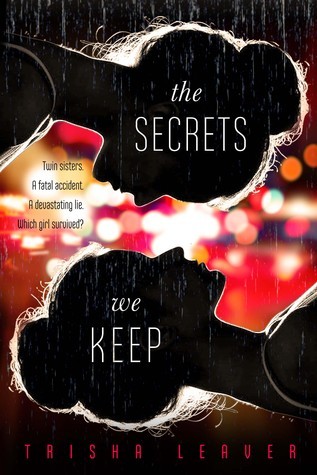 11. FORGED by Erin Bowman (Taken #3)
This is the third and final book in the Taken trilogy by Erin Bowman!
On sale April 14th from HarperTeen!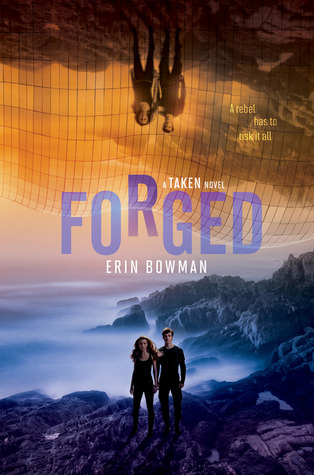 12. ROGUE by Julie Kagawa (Talon #2)
This is the second book in the dragontastic Talon series!
On sale April 28th from HarlequinTeen!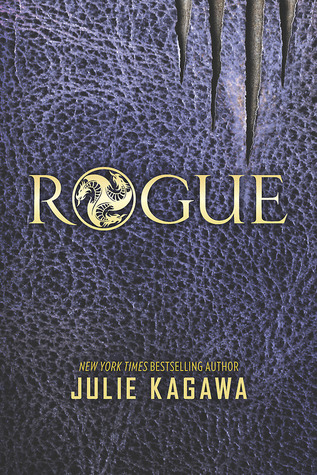 13. LYING OUT LOUD by Kody Keplinger
Kody Keplinger returns to the world of The DUFF in this brand-new companion novel!
On sale April 28th from Scholastic
Grace Fontaine has everything: beauty, money, confidence, and the perfect family.  But it's all a lie. Grace has been adopted into a family of thieves who con affluent people out of money, jewelry, art, and anything else of value. Grace has never had any difficulty pulling off a job, but when things start to go wrong on the Fontaines' biggest heist yet, Grace finds herself breaking more and more of the rules designed to keep her from getting caught…including the most important one of all: never fall for your mark.
On sale April 7th from HarperTeen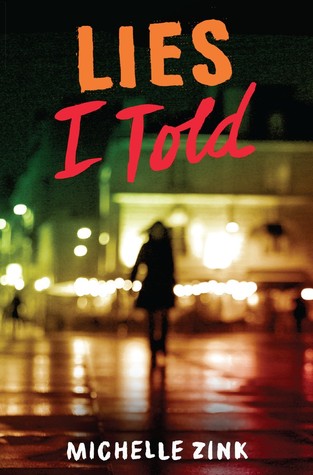 Acclaimed author Anne Blankman returns to the shadowy and dangerous world of 1930s Germany in this thrilling sequel to Prisoner of Night and Fog, perfect for fans of Code Name Verity.
On sale April 21st from Balzer + Bray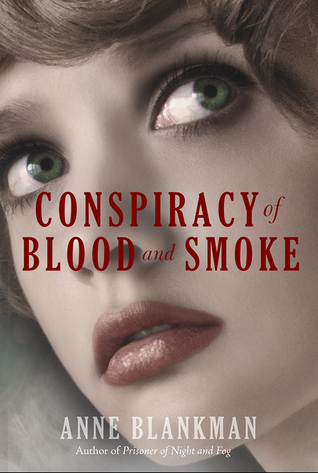 16. THE QUEEN OF BRIGHT & SHINY THINGS by Ann Aguirre
Sage Czinski is trying really hard to be perfect. If she manages it, people won't peer beyond the surface, or ask hard questions about her past. She's learned to substitute causes for relationships, and it's working just fine… until Shane Cavendish strolls into her math class. He's a little antisocial, a lot beautiful, and everything she never knew she always wanted.
On sale April 7th from Feiwel & Friends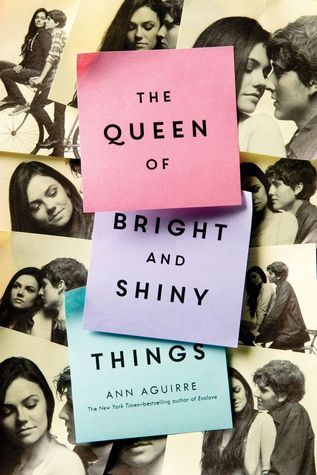 17. EMPIRE OF NIGHT by Kelley Armstrong (Age of Legends #2)
In this heart-stopping sequel to the New York Times bestselling Sea of Shadows, which Kirkus Reviews called "a standout," Ashyn and Moria must overcome deadly enemies—not all of them human—as they attempt to help avert a war for the empire.
On sale April 7th from Harper!
More great books publishing next month:
Which book are you most excited to read? Tell us in the comments below!