June is the greatest month of all because school is out, the weather isn't scorching your face off yet and of course, there are tons of new YA book releases! Pull up your book wishlists because you'll want to add these upcoming reads!
Here are the top fifteen most anticipated young adult novels publishing in June 2015:

1. THE WITCH HUNTER by Virginia Boecker
The magic and suspense of Graceling meet the political intrigue and unrest of Game of Thrones in this riveting fantasy debut. Elizabeth Grey is one of the king's best witch hunters, devoted to rooting out witchcraft and doling out justice. But when she's accused of being a witch herself, Elizabeth is arrested and sentenced to burn at the stake.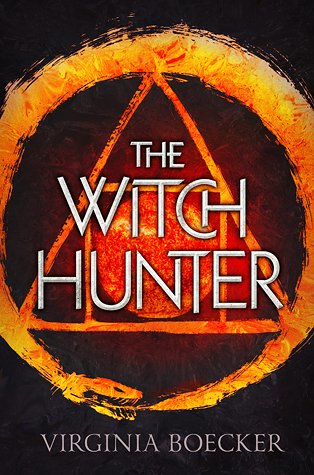 On sale June 2nd from Little, Brown
2. THE NIGHT WE SAID YES by Lauren Gibaldi
A fun, romantic read, perfect for fans of Sarah Dessen and Susane Colasanti! What happens when Matt and Ella reunite one year after their breakup? Are second chances really possible?
On sale June 16th from HarperTeen
3. THE STARS NEVER RISE by Rachel Vincent
Sixteen-year-old Nina Kane should be worrying about her immortal soul, but she's too busy trying to actually survive. Her town's population has been decimated by soul-consuming demons, and souls are in short supply. Watching over her younger sister, Mellie, and scraping together food and money are all that matters. The two of them are a family. They gave up on their deadbeat mom a long time ago.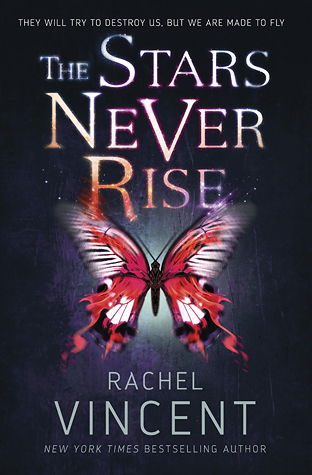 On sale June 9th from Delacorte Press
4. EVERY LAST WORD by Tamara Ireland Stone
Samantha McAllister looks just like the rest of the popular girls in her junior class. But hidden beneath the straightened hair and expertly applied makeup is a secret that her friends would never understand: Sam has Purely-Obsessional OCD and is consumed by a stream of dark thoughts and worries that she can't turn off.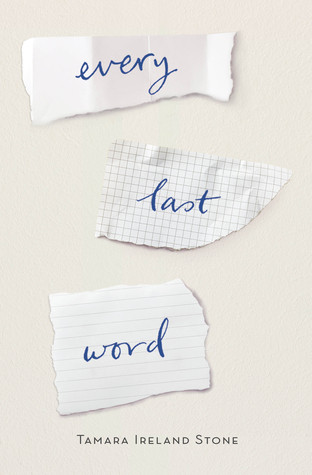 On sale June 16th from Disney-Hyperion
5. THE DEVIL YOU KNOW by Trish Doller
Eighteen-year-old Arcadia wants adventure. Living in a tiny Florida town with her dad and four-year-old brother, Cadie spends most of her time working, going to school, and taking care of her family. So when she meets two handsome cousins at a campfire party, she finally has a chance for fun. They invite her and friend to join them on a road trip, and it's just the risk she's been craving-the opportunity to escape. But what starts out as a fun, sexy journey quickly becomes dangerous when she discovers that one of them is not at all who he claims to be. One of them has deadly intentions.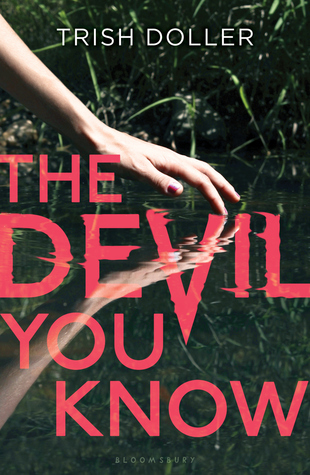 On sale June 2nd from Bloomsbury
6. EMMY & OLIVER by Robin Benway
Emmy and Oliver were going to be best friends forever, or maybe even more, before their futures were ripped apart. In Emmy's soul, despite the space and time between them, their connection has never been severed. But is their story still written in the stars? Or are their hearts like the pieces of two different puzzles—impossible to fit together?
On sale June 23rd from HarperTeen!
7. THE SUMMER OF CHASING MERMAIDS by Sarah Ockler
The youngest of six talented sisters, Elyse d'Abreau was destined for stardom—until a boating accident took everything from her. Now, the most beautiful singer in Tobago can't sing. She can't even speak. Seeking quiet solitude, Elyse accepts a friend's invitation to Atargatis Cove. Named for the mythical first mermaid, the Oregon seaside town is everything Elyse's home in the Caribbean isn't: An ocean too cold for swimming, parties too tame for singing, and people too polite to pry—except for one.
On sale June 2nd from Simon Pulse!
8. THE SACRED LIES OF MINNOW BLY by Stephanie Oakes
The Kevinian cult has taken everything from seventeen-year-old Minnow: twelve years of her life, her family, her ability to trust. And when she rebelled, they took away her hands, too. This debut novel is a hard-hitting and hopeful story about the dangers of blind faith—and the power of having faith in oneself.
On sale June 9th from Dial
9. LAST YEAR'S MISTAKE by Gina Ciocca
Is there anything that electric chemistry can't overcome? The past may be gone, but love has a way of holding on in this romantic debut novel told in alternating Before and After chapters.
On sale June 9th from Simon Pulse!
10. MORE HAPPY THAN NOT by Adam Silvera
The Leteo Institute's revolutionary memory-relief procedure seems too good to be true to Aaron Soto — miracle cure-alls don't tend to pop up in the Bronx projects. But Aaron can't forget how he's grown up poor or how his friends aren't always there for him. Then Thomas shows up. But Aaron's newfound happiness with Thomas isn't welcome on his block. Since he's can't stay away from Thomas or suddenly stop being gay, Aaron must turn to Leteo to straighten himself out, even if it means forgetting who he is.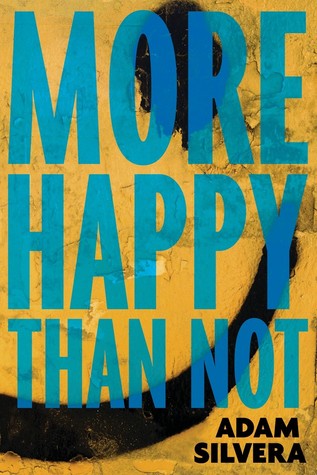 On sale June 2nd from Soho Teen!
11. THE LEVELLER by Julia Durango
Gamers and action fans of all types will dive straight into the MEEP, a virtual-reality gaming world, thanks to Julia Durango's cinematic storytelling. A touch of romance, constant twists, and a vivid, multidimensional journey through a tricked-out virtual city will keep readers flying through to the breathtaking end. Find out more here!
On sale June 23rd from HarperTeen!
12. JOYRIDE by Anna Banks
A popular guy and a shy girl with a secret become unlikely accomplices for midnight pranking, and are soon in over their heads—with the law and with each other—in this sparkling standalone from NYT-bestselling author Anna Banks.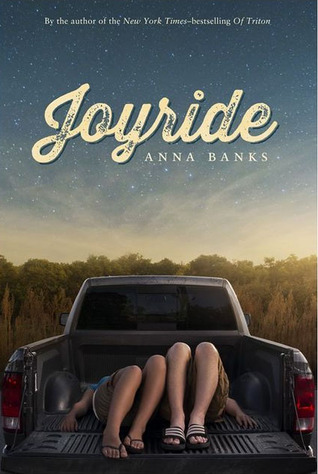 On sale June 2nd from Feiwel & Friends
13. EVEN WHEN YOU LIE TO ME by Jessica Alcott
Charlie, a senior, isn't looking forward to her last year of high school. But everything changes when she meets her new English teacher. Mr. Drummond is smart. Irreverent. Funny. Hot. Everyone loves him. And Charlie thinks he's the only one who gets her.
On sale June 9th from Crown Books for Young Readers
14. BETWEEN US AND THE MOON by Rebecca Maizel
For Sarah, it's a summer of firsts. Before she knows what's happened, one little lie has transformed into something real. And by the end of August, she might have to choose between falling in love, and finding herself. Fans of Jenny Han and Stephanie Perkins are destined to fall for this romantic and heartfelt coming-of-age novel about how life and love are impossible to predict.
On sale June 30th from HarperTeen
15. PROOF OF FOREVER by Lexa Hillyer
Joy, Tali, Luce, and Zoe were once best friends. Now they barely speak. That is, until the fateful flash of a photo-booth camera transports them back in time, to the summer they were fifteen—the summer everything changed. Photos fade. Friendships dissolve. Summers end. But this one will change the girls forever . . . again.
On sale June 2nd from HarperTeen!
More amazing reads going on sale in JUNE:
---
What are you most excited to read next month? Tell us in the comments below!