Four out of five dentists agree that these are the books you need to have on your TBR pile next month! And by dentists, we mean book nerds.
The 15 Most Anticipated YA Books Publishing In January 2015
(Most anticipated = YA books with the most adds on Goodreads as of December 21, 2014 when we collected the data.)
1.)     FAIREST by Marissa Meyer
In this stunning bridge book between Cress and Winter in the bestselling Lunar Chronicles, Queen Levana's story is finally told.
• On sale January 27th 2015 by Feiwel & Friends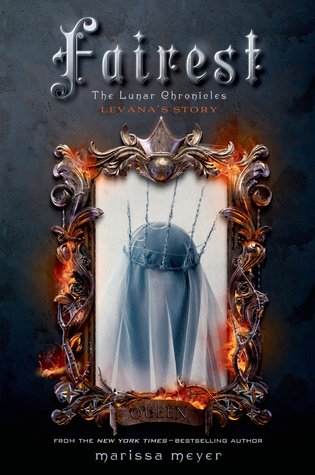 2.)     I WAS HERE by Gayle Forman
Gayle has a new book! I Was Here is Gayle Forman at her finest, a taut, emotional, and ultimately redemptive story about redefining the meaning of family and finding a way to move forward even in the face of unspeakable loss.
• On sale January 27th from Viking Juvenile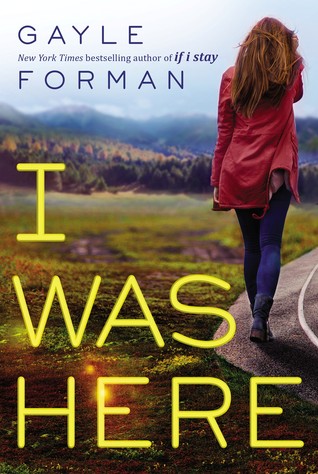 3.)     FIREFIGHT by Brandon Sanderson
This is the sequel to Steelheart!
• On sale January by Delacorte Press
4.)     ENSNARED by A.G. Howard
This is the third book in the Splintered series!
• On sale January 6th from Amulet books
Children can have a cruel, absolute sense of justice. Children can kill a monster and feel quite proud of themselves. A girl can look at her brother and believe they're destined to be a knight and a bard who battle evil. She can believe she's found the thing she's been made for. Hazel lives with her brother, Ben, in the strange town of Fairfold where humans and fae exist side by side. The faeries' seemingly harmless magic attracts tourists, but Hazel knows how dangerous they can be, and she knows how to stop them. Or she did, once.
• On sale January 13th from Little, Brown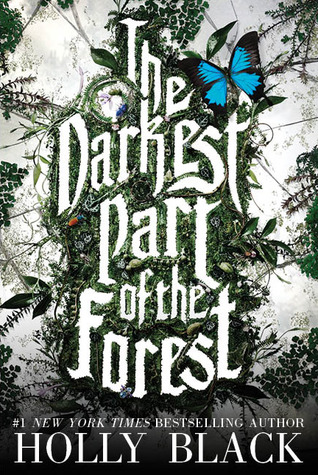 This is the third book in the Arcana Chronicles!
• On sale January 6th from Simon and Schuster
7.)     GOLDEN SUN by Pierce Brown
This is the sequel to Red Rising!
• On sale January from Del Ray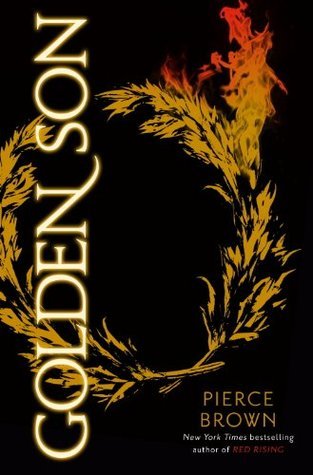 8.)     FROSTFIRE by Amanda Hocking
Set apart by her heritage and her past, Bryn is a tracker who's determined to become a respected part of her world. She has just one goal: become a member of the elite King's Guard to protect the royal family. She's not going to let anything stand in her way, not even a forbidden romance with her boss Ridley Dresden.
• On sale January 6th from St. Martin's Griffin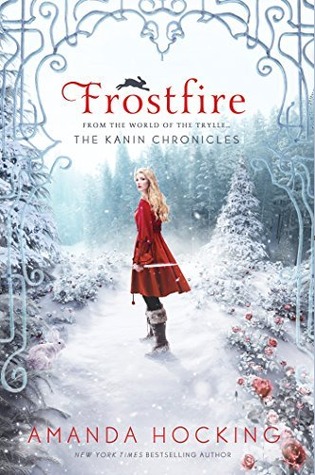 With inspiration from Mary Shelley's Frankenstein, this breathless conclusion to the Madman's Daughter trilogy—perfect for fans of Libba Bray—explores the things we'll sacrifice to save those we love . . . even our own humanity.
• On sale January 27th from Balzer + Bray
As certain as Grace is about these facts, nobody else believes her–so there's no one she can completely trust. Not her grandfather, a powerful ambassador. Not her new friends, who all live on Embassy Row. Not Alexei, the Russian boy next door who is keeping an eye on Grace for reasons she neither likes nor understands.
• On sale January 27th from Scholastic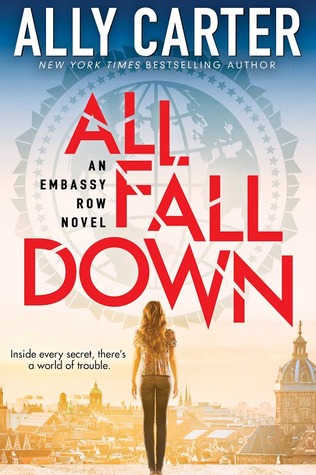 The Fault in Our Stars meets Eleanor and Park in this compelling, exhilarating, and beautiful story about a girl who learns to live from a boy who intends to die.
• On sale January6th from Knopf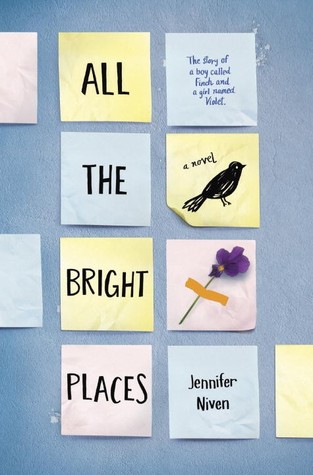 Avery West's newfound family can shut down Prada when they want to shop in peace, and can just as easily order a bombing when they want to start a war. Part of a powerful and dangerous secret society called the Circle, they believe Avery is the key to an ancient prophecy. Some want to use her as a pawn. Some want her dead. To unravel the mystery putting her life in danger, Avery must follow a trail of clues from the monuments of Paris to the back alleys of Istanbul with two boys who work for the Circle.
• On sale January 13th from Putnam Juvenile
13.)     COLLIDE by Melissa West
This is the third book in The Taking series!
• On sale January 6th from Entangled Teen
Playlist for the Dead is an honest and gut-wrenching first novel about loss, rage, what it feels like to outgrow a friendship that's always defined you—and the struggle to redefine yourself. But above all, it's about finding hope when hope seems like the hardest thing to find.
• On sale January 27th from HarperTeen
15.)     THE PREY by Tom Isbell
With the country in ruins, the new government declared it the Republic of the True America, imposed martial law, and separated all survivors into settlement camps. Now, twenty years later, three sixteen-year-olds uncover the dark truth: All this time they've been labeled Less Thans. Feared by society, they're being raised to be hunted for sport. Their only hope for survival is to escape with their friends . . . or risk certain death. Together they search for the fabled new territory in a heart-pounding flight to freedom, with sadistic hunters and the government's soldiers hot on their trail. Led by the unlikely Book and fearless Hope, these orphaned teens seek a better life, finding the best in themselves to fight the worst in their enemies.
• On sale January 20th from Balzer + Bray
More excellent reads are coming your way in January!