For book nerds, March Madness isn't about basketball, it's actually about the state of our bookshelf (and wallet).

Get out of your winter bunker and smell the fresh new books! Just take a deep breath. Come on, we won't tell anyone. We scoured Goodreads to see what the community is most excited about and we bet these books would look great next to carefully placed flowers for your Instagram.

Here are the 17 most anticipated YA novels publishing this March!
1. Lady Midnight by Cassandra Clare

The Shadowhunters of Los Angeles star in the first novel in Cassandra Clare's newest series, The Dark Artifices, a sequel to the internationally bestselling Mortal Instruments series. Lady Midnight is a Shadowhunters novel.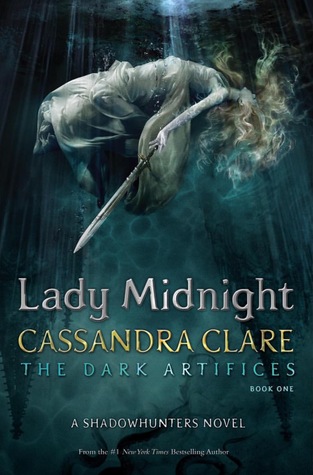 2. The Winner's Kiss by Marie Rutkoski
This is the third book in The Winner's Trilogy. As the war intensifies, both Kestrel and Arin discover that the world is changing. The East is pitted against the West, and they are caught in between. With so much to lose, can anybody really win?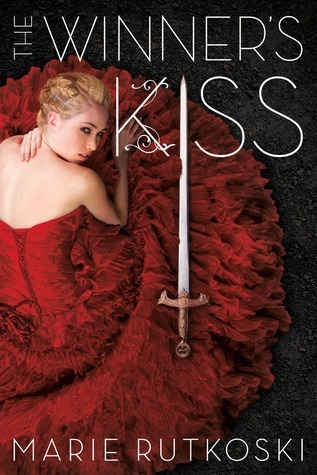 3. Rebel of the Sands by Alwyn Hamilton
Mortals rule the desert nation of Miraji, but mystical beasts still roam the wild and barren wastes, and rumor has it that somewhere, djinni still practice their magic. But there's nothing mystical or magical about Dustwalk, the dead-end town that Amani can't wait to escape from.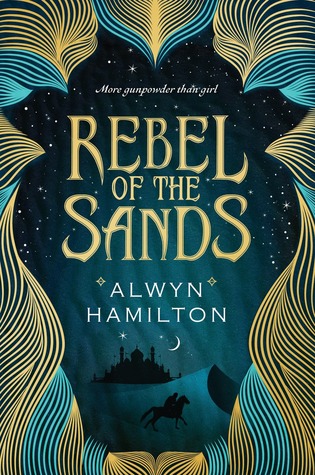 4. The Great Hunt by Wendy Higgins
When a monstrous beast attacks in Eurona, desperate measures must be taken. The king sends a proclamation to the best and bravest hunters: whoever kills the creature will win the hand of his daughter Princess Aerity as a reward. The princess recognizes her duty but cannot bear the idea of marrying a stranger—she was meant to marry for love—until a brooding local hunter, Paxton Seabolt, catches her attention. And while there's no denying the fiery chemistry between them, Princess Aerity feels that Paxton's mysteriousness is foreboding, maybe even dangerous.

5. Burning Glass by Kathryn Purdie

Red Queen meets Shadow and Bone in a debut fantasy about a girl forced to use her gift for sensing—and absorbing—other people's feelings to protect the empire from assassins. Steeped in intrigue and betrayal, Burning Glass captivates with heartrending romance, dangerous magic, and one girl's quest for redemption. 
6. Yellow Brick War by Danielle Paige

In this third book in the New York Times bestselling Dorothy Must Die series, new girl from Kansas Amy Gumm is caught between her home—and Oz.

7. Half Lost by Sally Green

This is the third book in the Half Bad trilogy! Nathan Byrn is running again. The Alliance of Free Witches has been all but destroyed. Scattered and demoralized, constantly pursued by the Council's Hunters, only a bold new strategy can save the rebels from total defeat. They need the missing half of Gabriel's amulet—an ancient artifact with the power to render its bearer invincible in battle.

8. A Study in Charlotte by Brittany Cavallaro
The first book in a witty, suspenseful new trilogy about a brilliant new crime-solving duo: the teen descendants of Sherlock Holmes and John Watson.

9. Wink Poppy Midnight by April Genevieve Tucholke
Wink is the odd, mysterious neighbor girl, wild red hair and freckles. Poppy is the blond bully and the beautiful, manipulative high school queen bee. Midnight is the sweet, uncertain boy caught between them. Wink. Poppy. Midnight. Two girls. One boy. Three voices that burst onto the page in short, sharp, bewitching chapters, and spiral swiftly and inexorably toward something terrible or tricky or tremendous.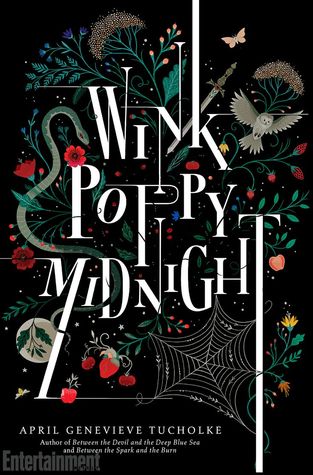 10. Into the Dim by Janet B. Taylor

When fragile, sixteen-year-old Hope Walton loses her mom to an earthquake overseas, her secluded world crumbles. Agreeing to spend the summer in Scotland, Hope discovers that her mother was more than a brilliant academic, but also a member of a secret society of time travelers. Trapped in the twelfth century in the age of Eleanor of Aquitaine, Hope has seventy-two hours to rescue her mother and get back to their own time.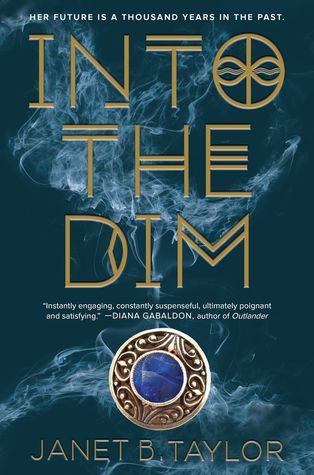 11. Walk the Edge by Katie McGarry

This is the second book in the Thunder Road series. Smart. Responsible. That's seventeen-year-old Breanna's role in her large family, and heaven forbid she put a toe out of line. Until one night of shockingly un-Breanna-like behavior puts her into a vicious cyber-bully's line of fire—and brings fellow senior Thomas "Razor" Turner into her life.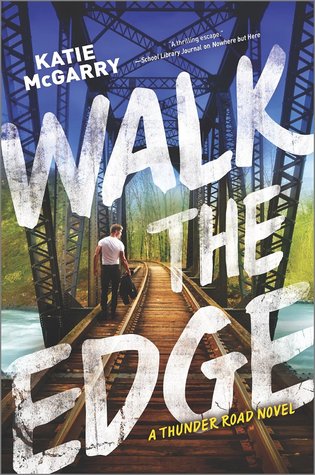 12. A Tyranny of Petticoats by Jessica Spotswood
Criss-cross America — on dogsleds and ships, stagecoaches and trains — from pirate ships off the coast of the Carolinas to the peace, love, and protests of 1960s Chicago. Join fifteen of today's most talented writers of young adult literature on a thrill ride through history with American girls charting their own course.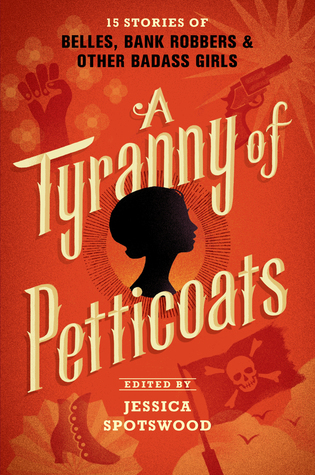 13. A Drop of Night by Stefan Bachmann
Seventeen-year-old Anouk has finally caught the break she's been looking for—she's been chosen to participate in an exclusive program that includes an all-expense-paid trip to France and a chance to explore the hidden underground Palais des Papillons, or Palace of Butterflies. Along with four other gifted teenagers, Anouk will be one of the first people to set foot in the palace in more than two hundred years. Bachmann's masterful scene-building alternates between Anouk's flight through the palace and the struggles of Aurelie, who escaped the French Revolution by fleeing into the Palais des Papillons in 1792.
14. Map of Fates by Maggie Hall
This is the sequel to The Conspiracy of Us! Two weeks. 

That's how long it took for Avery West's ordinary life to change forever: In two weeks, she discovered she was heiress to a powerful secret society known as the Circle, learned her mother was taken hostage by the Circle's enemies, and fell for a boy she's not allowed to love, just as she found out another was her unwelcome destiny. 



15. This is Where the World Ends by Amy Zhang
Janie and Micah, Micah and Janie. That's how it's been ever since elementary school, when Janie Vivien moved next door. Janie says Micah is everything she is not. Where Micah is shy, Janie is outgoing. Where Micah loves music, Janie loves art. It's the perfect friendship—as long as no one finds out about it. But then Janie goes missing and everything Micah thought he knew about his best friend is colored with doubt.
16. The Way I Used to Be by Amber Smith
In the tradition of Speak, this extraordinary debut novel shares the unforgettable story of a young woman as she struggles to find strength in the aftermath of an assault.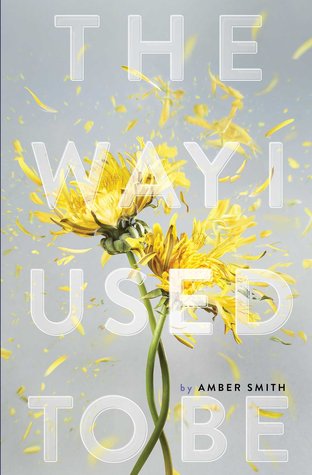 17. The Lifeboat Clique by Kathy Parks
During the party a tsunami hits the coast of California, and Denver and a handful of others escape death and are swept out to sea. Of course, one of her fellow castaways is none other than her ex-BFF, Abigail, who can barely stand the sight of her. Trapped on a small boat with the most popular kids in school and waiting to be rescued, Denver wonders what might kill her first—dehydration, sunstroke, or the girl she used to think of as a sister?
More epic YA novels publishing in March:
---
What are you most excited to read this month? Tell us in the comments below!