So many books, so little time. September is a huge month for YA releases and next month you can look forward to another book in the Throne of Glass series, more alien invasion fun from Rick Yancey, lots of debuts and more! Because there are so many amazing books coming out next month we're upping our list from the usual 15 to 20!
The 20 Most Anticipated YA Books Publishing In September 2014
(Most anticipated = most YA books added on Goodreads as of August 26, 2014 when we collected the data. View the entire list and see how the rankings have changed here.)
1.)     Heir of Fire by Sarah J. Maas
Lost and broken, Celaena Sardothien's only thought is to avenge the savage death of her dearest friend: as the King of Adarlan's Assassin, she is bound to serve this tyrant, but he will pay for what he did. Any hope Celaena has of destroying the king lies in answers to be found in Wendlyn. Sacrificing his future, Chaol, the Captain of the King's Guard, has sent Celaena there to protect her, but her darkest demons lay in that same place. If she can overcome them, she will be Adarlan's biggest threat – and his own toughest enemy.
• On sale September 2nd by Bloomsbury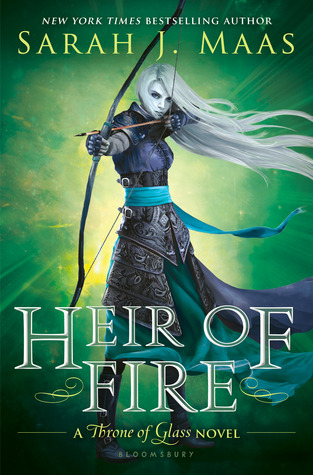 2.)     The Infinite Sea by Rick Yancey
This is the follow up to The 5th Wave! Surviving the first four waves was nearly impossible. Now Cassie Sullivan finds herself in a new world, a world in which the fundamental trust that binds us together is gone. As the 5th Wave rolls across the landscape, Cassie, Ben, and Ringer are forced to confront the Others' ultimate goal: the extermination of the human race. Cassie and her friends haven't seen the depths to which the Others will sink, nor have the Others seen the heights to which humanity will rise, in the ultimate battle between life and death, hope and despair, love and hate.
• On sale September 16 from Putnam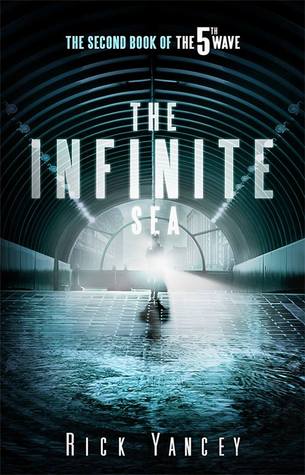 3.)     I'll Give You the Sun by Jandy Nelson
Jude and her brother, Noah, are incredibly close twins. At thirteen, isolated Noah draws constantly and is falling in love with the charismatic boy next door, while daredevil Jude surfs and cliff-dives and wears red-red lipstick and does the talking for both of them. But three years later, Jude and Noah are barely speaking. Something has happened to wreck the twins in different and divisive ways . . . until Jude meets a cocky, broken, beautiful boy, as well as an unpredictable new mentor. The early years are Noah's story to tell. The later years are Jude's. What the twins don't realize is that they each have only half the story, and if they could just find their way back to one another, they'd have a chance to remake their world.
• On sale September 16 from Dial
One cold fall day, high school junior Liz Emerson steers her car into a tree. This haunting and heartbreaking story is told by a surprising and unexpected narrator and unfolds in nonlinear flashbacks even as Liz's friends, foes, and family gather at the hospital and Liz clings to life. This riveting debut will appeal to fans of Before I Fall, by Lauren Oliver, and 13 Reasons Why, by Jay Asher.
• On sale September 9 from Greenwillow
• Buy a copy! ––>
5.)     Afterworlds by Scott Westerfeld
Darcy Patel has put college on hold to publish her teen novel, Afterworlds. With a contract in hand, she arrives in New York City with no apartment, no friends, and all the wrong clothes. But lucky for Darcy, she's taken under the wings of other seasoned and fledgling writers who help her navigate the city and the world of writing and publishing. Over the course of a year, Darcy finishes her book, faces critique, and falls in love. Woven into Darcy's personal story is her novel, Afterworlds, a suspenseful thriller about a teen who slips into the "Afterworld" to survive a terrorist attack. The Afterworld is a place between the living and the dead, and where many unsolved—and terrifying—stories need to be reconciled. Like Darcy, Lizzie too falls in love…until a new threat resurfaces, and her special gifts may not be enough to protect those she cares about most.
• On sale September 23 from Simon Pulse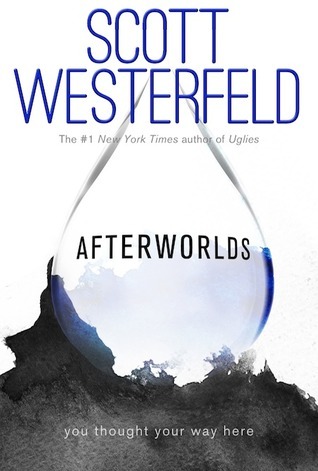 6.)     The Jewel by Amy Ewing
The Jewel means wealth, the Jewel means beauty—but for Violet, the Jewel means servitude. Born and raised in the Marsh, Violet finds herself living in the Jewel as a servant at the estate of the Duchess of the Lake. Addressed only by her number—#197—Violet is quickly thrown into the royal way of life. But behind its opulent and glittering facade, the Jewel hides its cruel and brutal truth, filled with violence, manipulation, and death. Violet must accept the ugly realities of her life . . . all while trying to stay alive. But before she can accept her fate, Violet meets a handsome boy who is also under the Duchess's control, and a forbidden love erupts. But their illicit affair has consequences, which will cost them both more than they bargained for. And toeing the line between being calculating and rebellious, Violet must decide what, and who, she is willing to risk for her own freedom.
• On sale September 2nd from HarperTeen
• Buy a copy! ––>
7.)     Trial by Fire by Josephine Angelini
This world is trying to kill Lily Proctor. Her life-threatening allergies keep her from enjoying experiences that others in her hometown of Salem take for granted, which is why she is determined to enjoy her first high school party with her best friend and longtime crush, Tristan. But after a humiliating incident in front of half her graduating class, Lily wishes she could just disappear. Suddenly, Lily is in a different Salem—one overrun with horrifying creatures and ruled by powerful women called Crucibles. Strongest and cruelest of them all is Lillian . . . Lily's other self in this alternate universe.
• On sale September 2nd from Feiwel & Friends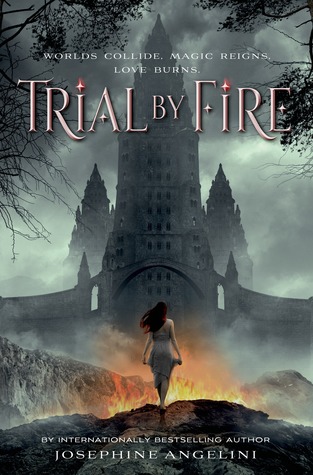 8.)     Winterspell by Claire Legrand
New York City, 1899. Clara Stole, the mayor's ever-proper daughter, leads a double life. Since her mother's murder, she has secretly trained in self-defense with the mysterious Drosselmeyer. Then, on Christmas Eve, disaster strikes. Her home is destroyed, her father abducted–by beings distinctly not human. To find him, Clara journeys to the war-ravaged land of Cane. Her only companion is the dethroned prince Nicholas, bound by a wicked curse. If they're to survive, Clara has no choice but to trust him, but his haunted eyes burn with secrets–and a need she can't define. With the dangerous, seductive faery queen Anise hunting them, Clara soon realizes she won't leave Cane unscathed–if she leaves at all.
• On sale September 30th from Simon & Schuster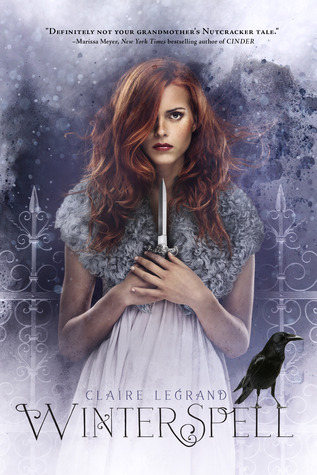 9.)     Ashes to Ashes by Jenny Han & Siobhan Vivian
Book #3 in the Burn for Burn series! New Year's Eve ended with a bang and Mary, Kat and Lillia may not be prepared for what is to come. After Rennie's death, Kat and Lillia try to put the pieces together of what happened to her. They both blame themselves. If Lillia hadn't left with Reeve… If Kat had only stayed with Rennie… Things could have been different. Now they will never be the same. Only Mary knows the truth about that night. About what she is. She also knows the truth about Lillia and Reeve falling in love, about Reeve being happy when all he deserves is misery, just like the misery he caused her. Now their childish attempts at revenge are a thing of the past and Mary is out for blood. Will she leave anything in her wake or will all that remain be ashes?
• On sale September 16 from Simon & Schuster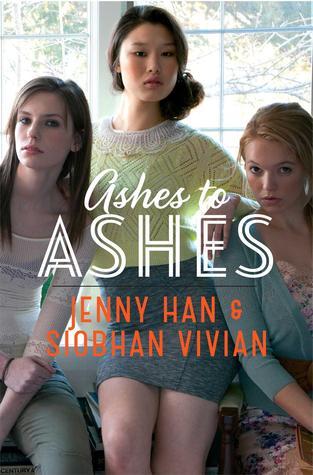 Jessamin has been an outcast since she moved from her island home of Melei to the dreary country of Albion. Everything changes when she meets the gorgeous, enigmatic Finn, who introduces her to the secret world of Albion's nobility, a world that has everything Jessamin doesn't—power, money, status . . . and magic. But Finn has secrets of his own, and the vicious Lord Downpike will do anything to possess them. Unless Jessamin, armed only with her wits, can stop him.
• On sale September 9th from HarperTeen
• Buy a copy! ––>
11.)     The Queen of Zombie Hearts by Gena Showalter
In the stunning conclusion to the wildly popular White Rabbit Chronicles, Alice "Ali" Bell thinks the worst is behind her. She's ready to take the next step with boyfriend Cole Holland, the leader of the zombie slayers…until Anima Industries, the agency controlling the zombies, launches a sneak attack, killing four of her friends. It's then she realizes that humans can be more dangerous than monsters…and the worst has only begun. As the surviving slayers prepare for war, Ali discovers she, too, can control the zombies…and she isn't the girl she thought she was. She's connected to the woman responsible for killing—and turning—Cole's mother. How can their relationship endure? As secrets come to light, and more slayers are taken or killed, Ali will fight harder than ever to bring down Anima—even sacrificing her own life for those she loves.
• On sale September 30th from Harlequin Teen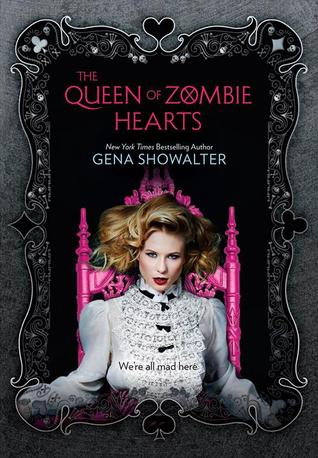 Anika Dragomir is the third most popular girl at Pound High School. But inside, she knows she's a freak; she can't stop thinking about former loner Logan McDonough, who showed up on the first day of tenth grade hotter, bolder, and more mysterious than ever. Logan is fascinating, troubled and off-limits. The Pound High queen bee will make Anika's life hell if she's seen with him. So Anika must choose—ignore her feelings and keep her social status? Or follow her heart and risk becoming a pariah. Which will she pick? And what will she think of her choice when an unimaginable tragedy strikes, changing her forever? An absolutely original new voice in YA in a story that will start important conversations—and tear at your heart.
• On sale September 2nd from HarperTeen
• Buy a copy! ––>
13.)     Falls the Shadow by Stefanie Gaither
When Cate Benson was a kid, her sister, Violet, died. Two hours after the funeral, Cate's family picked up Violet's replacement. Like nothing had happened. Because Cate's parents are among those who decided to give their children a sort of immortality—by cloning them at birth—which means this new Violet has the same smile. The same perfect face. Thanks to advancements in mind-uploading technology, she even has all of the same memories as the girl she replaced. She also might have murdered the most popular girl in school.
• On sale September 16th from Simon & Schuster
14.)     Made for You by Melissa Marr
Eva Tilling wakes up in the hospital to discover an attempt has been made on her life. But who in her sleepy little North Carolina town could have hit her with their car? And why? Before she can consider the question, she finds that she's awoken with a strange new skill: the ability to foresee people's deaths when they touch her. While she is recovering from the hit-and-run, Nate, an old flame, reappears, and the two must traverse their rocky past as they figure out how to use Eva's power to keep her friends—and themselves—alive.
• On sale September 16th from HarperTeen
• Buy a copy! ––>
15.)     The Vault of Dreamers by Caragh M. O'Brien
From the author of the Birthmarked trilogy comes a fast-paced, psychologically thrilling novel about what happens when your dreams are not your own.
• On sale September 16th from Roaring Brook Press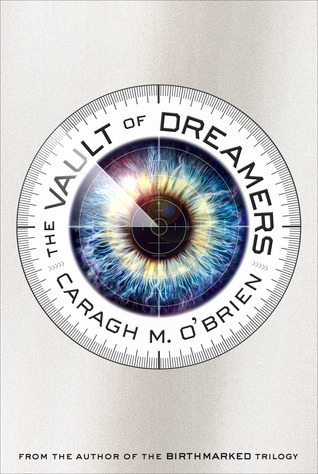 16.)     Unmade by Sarah Rees Brennan
This final book in the Lynburn Legacy is a wild, entertaining ride from beginning to shocking end. Kami has lost the boy she loves, is tied to a boy she does not, and faces an enemy more powerful than ever before. With Jared missing for months and presumed dead, Kami must rely on her new magical link with Ash for the strength to face the evil spreading through her town. Rob Lynburn is now the master of Sorry-in-the-Vale, and he demands a death. Kami will use every tool at her disposal to stop him. Together with Rusty, Angela, and Holly, she uncovers a secret that might be the key to saving the town. But with knowledge comes responsibility—and a painful choice. A choice that will risk not only Kami's life, but also the lives of those she loves most.
• On sale September 23rd from Random House
In this fast-paced, high-stakes debut novel, sixteen-year-old Sam McKenna discovers that becoming one of the first girls to attend a revered military academy means living with a target on her back. As Sam struggles to prove herself, she learns that a decades-old secret society is alive and active . . . and determined to force her out. Fans of Simone Elkeles and Trish Doller will love Rites of Passage's perfect blend of sizzling romance and edge-of-your-seat suspense.
• On sale September 9th from HarperTeen
• Buy a copy! ––>
18.)     Unmarked by Kami Garcia
The heart-pounding sequel to Unbreakable! Kennedy Waters lives in a world where vengeance spirits kill, ghosts keep secrets, and a demon walks among us–a demon she accidentally set free.  Now Kennedy and the other Legion members–Alara, Priest, Lukas, and Jared–have to hunt him down. As they learn more about the history of the Legion and the Illuminati, Kennedy realizes that the greatest mystery of all does not belong to any secret order, but to her own family. With the clock ticking and the life of someone she loves hanging in the balance, Kennedy has to ask the question she fears most: what is it about her past that has left her Unmarked?
• On sale September 30th from Little, Brown
19.)     Don't Touch by Rachel M. Wilson
Caddie has a history of magical thinking—of playing games in her head to cope with her surroundings—but it's never been this bad before. When her parents split up, Don't touch becomes Caddie's mantra. Maybe if she keeps from touching another person's skin, Dad will come home. Even though Caddie's the new girl, it's hard to pass off her compulsions as artistic quirks. Friends notice things. Her drama class is all about interacting with her scene partners, especially Peter, who's auditioning for the role of Hamlet. Caddie desperately wants to play Ophelia, but if she does, she'll have to touch Peter . . . and kiss him.
• On sale September 2nd from HarperTeen
• Buy a copy! ––>
Iolanthe and Titus continue their mission to defeat the Bane in this striking sequel to The Burning Sky. After spending the summer away from each other, Titus and Iolanthe (still disguised as Archer Fairfax) are eager to return to Eton College to resume their training to fight the Bane. Although no longer bound to Titus by blood oath, Iolanthe is more committed than ever to fulfilling her destiny—especially with the agents of Atlantis quickly closing in. Soon after arriving at school, though, Titus makes a shocking discovery, one that throws into question everything he believed about their mission. Faced with this revelation, Iolanthe struggles to come to terms with her new role, while Titus must choose between following his mother's prophecies—or forging a divergent path to an unknowable future.
• On sale September 16th from Balzer + Bray
• Buy a copy! ––>
More amazing books coming next month!
What books are you most excited read in September? Tell us in the comments below!