In the book world, May is like a month long Superbowl of reading. There are so many new releases coming your way we had to expand our list to twenty titles. We're not entirely sure how our bookshelves are going to handle all the new hardcovers and paperbacks!
Here are the top twenty most anticipated young adult novels publishing in May 2015!
1. THE HEIR by Kiera Cass
The Selection continues with Princess Eadlyn! In this fourth romantic novel, follow Illéa's royal family into a whole new Selection—and find out what happens after happily ever after.
On sale May 5th from HarperTeen
2. A COURT OF THORNS & ROSES by Sarah J. Maas
We're not entirely sure how Sarah has time to write an entire new series while also writing Throne of Glass, but we aren't complaining! When nineteen-year-old huntress Feyre kills a wolf in the woods, a beast-like creature arrives to demand retribution for it. Dragged to a treacherous magical land she only knows about from legends, Feyre discovers that her captor is not an animal, but Tamlin—one of the lethal, immortal faeries who once ruled their world.
On sale May 5th from Bloomsbury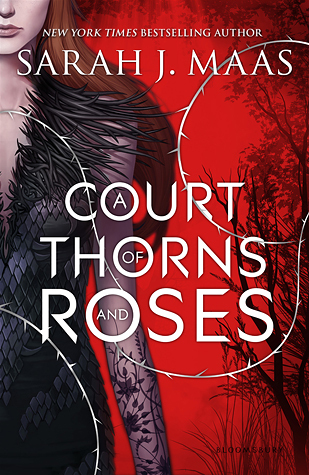 3. END OF DAYS by Susan Ee
End of Days is the explosive conclusion to Susan Ee's bestselling Penryn & the End of Days trilogy.
On sale May 12th from Skyscape
4. P.S. I STILL LOVE YOU by Jenny Han
In this charming and heartfelt sequel to the New York Times bestseller To All the Boys I've Loved Before, we see first love through the eyes of the unforgettable Lara Jean. Love is never easy, but maybe that's part of what makes it so amazing.
On sale May 26th from Simon and Schuster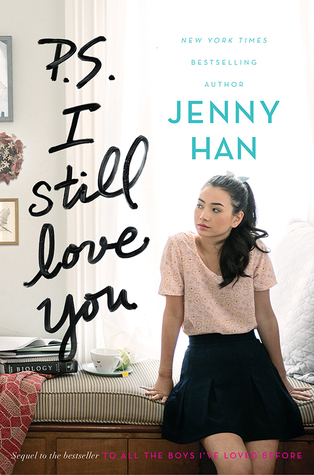 When Gia Montgomery's boyfriend, Bradley, dumps her in the parking lot of her high school prom, she decides to do the unthinkable…convince the cute guy waiting to pick up his sister to pretend to be her boyfriend for the night. The task is simple: two hours, zero commitment, a few white lies.
On sale May 5th from HarperTeen
An exhilarating tale of darkness, love, and redemption inspired by the classic fairy tale Little Red Riding Hood! When Rachelle was fifteen she was good—apprenticed to her aunt and in training to protect her village from dark magic. But she was also reckless—straying from the forest path in search of a way to free her world from the threat of eternal darkness. After an illicit meeting goes dreadfully wrong, Rachelle is forced to make a terrible choice that binds her to the very evil she had hoped to defeat.
On sale May 5th from Balzer + Bray!
7. MADE YOU UP by Francesca Zappia
Alex fights a daily battle to figure out what is real and what is not. Armed with a take-no-prisoners attitude, her camera, a Magic 8 Ball, and her only ally (her little sister), Alex wages a war against her schizophrenia, determined to stay sane long enough to get into college. She's pretty optimistic about her chances until she runs into Miles. Didn't she imagine him? Before she knows it, Alex is making friends, going to parties, falling in love, and experiencing all the usual rites of passage for teenagers. But Alex is used to being crazy. She's not prepared for normal. Can she trust herself? Can we trust her?
On sale May 19th from Greenwillow!
8. SAINT ANYTHING by Sarah Dessen
Peyton, Sydney's charismatic older brother, has always been the star of the family, receiving the lion's share of their parents' attention and—lately—concern. When Peyton's increasingly reckless behavior culminates in an accident, a drunk driving conviction, and a jail sentence, Sydney is cast adrift, searching for her place in the family and the world. When everyone else is so worried about Peyton, is she the only one concerned about the victim of the accident?
On sale May 5th from Viking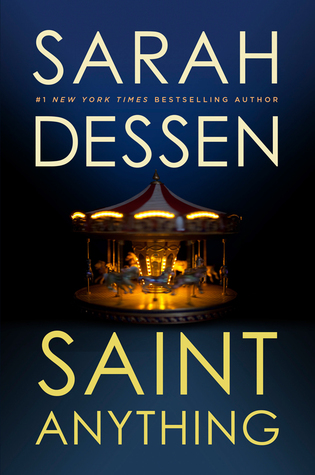 9. NOWHERE BUT HERE by Katie McGarry
Seventeen-year-old Emily likes her life the way it is: doting parents, good friends, good school in a safe neighborhood. Sure, she's curious about her biological father—the one who chose life in a motorcycle club, the Reign of Terror, over being a parent—but that doesn't mean she wants to be a part of his world. But when a reluctant visit turns to an extended summer vacation among relatives she never knew she had, one thing becomes clear: nothing is what it seems. Not the club, not her secret-keeping father and not Oz, a guy with suck-me-in blue eyes who can help her understand them both.
On sale May 26th from Harlequin Teen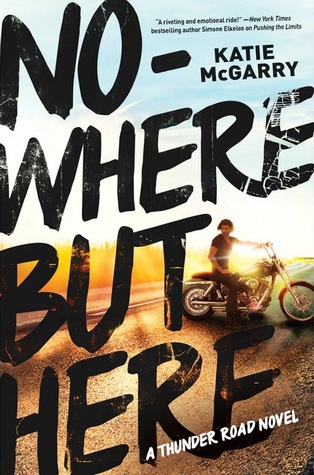 10. THE CAGE by Megan Shepherd
This is a new sci-fi series from Megan Shepherd (author of The Madman's Daughter trilogy) about teens held captive in a human zoo by an otherworldly race. When Cora Mason wakes in a desert, she doesn't know where she is or who put her there. As she explores, she finds an impossible mix of environments—tundra next to desert, farm next to jungle, and a strangely empty town cobbled together from different cultures—all watched over by eerie black windows. And she isn't alone.
On sale May 26th from Balzer + Bray!
Jonathan is perfectly ordinary. But then—as every good adventure begins—the king swoops into port, and Jonathan and his father are enlisted to find the cure to a deadly plague. Jonathan discovers that he's a prodigy at working with a new chemical called fantillium, which creates shared hallucinations—or illusions. And just like that, Jonathan is knocked off his path. Through richly developed parallel worlds, vivid action, a healthy dose of humor, and gorgeous writing, Heather Dixon spins a story that calls to mind The Night Circus and Pixar movies, but is wholly its own.
On sale May 19th from Greenwillow!
12. DANGEROUS DECEPTION by Kami Garcia, Margaret Stohl
From the world of Beautiful Creatures–a dangerous new tale of love and magic continues in the sequel to Dangerous Creatures.
On sale May 19th from Little, Brown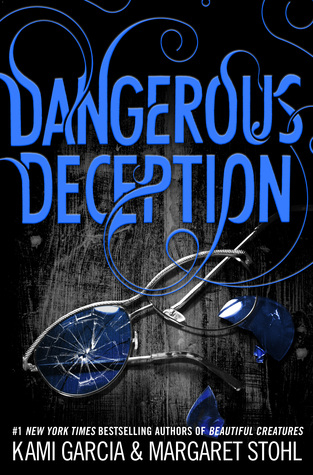 13. DAUGHTER OF DEEP SILENCE by Carrie Ryan
In the wake of the devastating destruction of the luxury yacht Persephone, just three souls remain to tell its story—and two of them are lying. Only Frances Mace knows the terrifying truth, and she'll stop at nothing to avenge the murders of everyone she held dear. Even if it means taking down the boy she loves and possibly losing herself in the process.
On sale May 26th from Dutton Books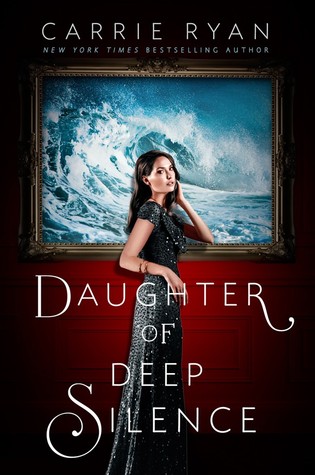 14. ICE KISSED by Amanda Hocking (Kanin Chronicles #2)
Bryn Aven has always longed to be a part of her Kanin world.  Though she has no social status because she's a half-breed, she refuses to give up on her dream of serving the kingdom she loves. It's a dream that brings her to a whole new realm…the glittering palace of the Skojare.
On sale May 5th from St. Martin's Griffin
15. LION HEART by A.C. Gaughen (Scarlet #3)
Imprisoned by Prince John for months, Scarlet finds herself a long way from Nottinghamshire. After a daring escape from the Prince's clutches, she learns that King Richard's life is in jeopardy, and Eleanor of Aquitaine demands a service Scarlet can't refuse: spy for her and help bring Richard home safe. But fate—and her heart—won't allow her to stay away from Nottinghamshire for long, and together, Scarlet and Rob must stop Prince John from going through with his dark plans for England. They can not rest until he's stopped, but will their love be enough to save them once and for all?
On sale May 19th from Bloomsbury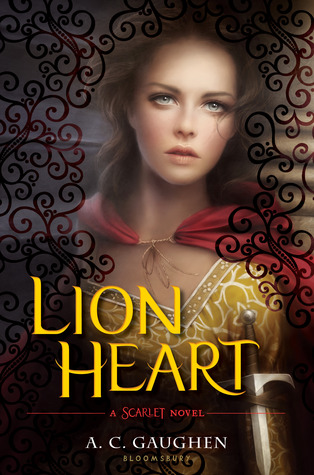 16. MAXIMUM RIDE FOREVER by James Patterson
This is the 9th (!!!) and final book in the Maximum Ride series!!
On sale May 18th from Little, Brown
17. 5 to 1 by Holly Bodger
In the year 2054, after decades of gender selection, India now has a ratio of five boys for every girl, making women an incredibly valuable commodity. Tired of marrying off their daughters to the highest bidder and determined to finally make marriage fair, the women who form the country of Koyanagar have instituted a series of tests so that every boy has the chance to win a wife.
On sale May 12th from Knopf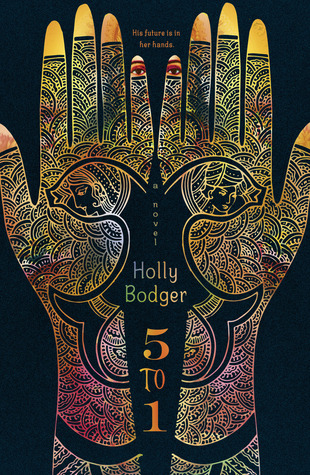 This is the conclusion to Until the End! When Juneau's clan disappeared, she lost so much more than her friends and family. She soon discovered everything she thought she knew about her life was a lie. Her people's gifts were actually secret abilities that others wanted, desperately enough to kidnap an entire village.
On sale May 5th from HarperTeen!
Up until his diagnosis, Lane lived a fairly predictable life. But when he finds himself at a tuberculosis sanatorium called Latham House, he discovers an insular world with paradoxical rules, med sensors, and an eccentric yet utterly compelling confidante named Sadie—and life as Lane knows it will never be the same.
On sale May 26th from Katherine Tegen Books!
20. TINY PRETTY THINGS by Sona Charaipotra, Dhonielle Clayton
Gigi, Bette, and June, three top students at an exclusive Manhattan ballet school, have seen their fair share of drama. Free-spirited new girl Gigi just wants to dance—but the very act might kill her. Privileged New Yorker Bette's desire to escape the shadow of her ballet star sister brings out a dangerous edge in her. And perfectionist June needs to land a lead role this year or her controlling mother will put an end to her dancing dreams forever. When every dancer is both friend and foe, the girls will sacrifice, manipulate, and backstab to be the best of the best.
On sale May 26th from HarperTeen!

(Most anticipated = YA books with the most adds on Goodreads as of April 20, 2015 when we collected the data.)
More amazing reads going on sale in May:
What are you most excited to read next month? Tell us in the comments below!