It's gonna be May. . . Next month will forever be known as the month the YA fandom died under the weight of all the new books they just bought. Seriously, look at all this books coming out on May 3rd alone. If you feel overwhelmed by the sheer volume and variety in May's freshest selections, fear not, we've done the dirty work for you and selected the most prime cuts. BRB, we have a TBR pile to conquer.
Here are the 21 most anticipated YA novels publishing this May!
1. The Crown by Kiera Cass

This is the final book in The Selection series! 😭😭 If you need help coping with the fact that this series is ending, we've got you covered.

2. The Last Star by Rick Yancey
This is the third and final book in The 5th Wave series! So many good series are ending next month, y'all. Are there enough tissues in the world to dry up all the fandom tears? 😭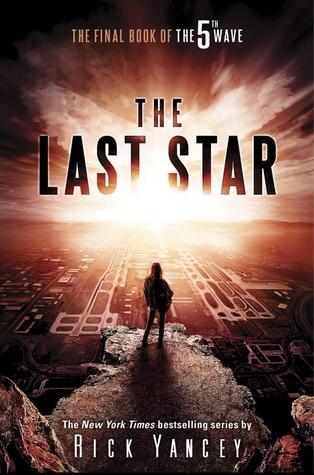 3. A Court of Mist and Fury by Sarah J. Maas
Woo! At least this one isn't the last book in the series like the two books above on this list! This is the sexy sequel to A Court of Thorns and Roses! 😍

4. The Crown's Game by Evelyn Skye
EVERYONE IS FREAKING OUT OVER THIS BOOK. Perfect for fans of Shadow and Bone and Red Queen, The Crown's Game is a thrilling and atmospheric historical fantasy set in Imperial Russia about two teenagers who must compete for the right to become the Imperial Enchanter—or die in the process. 🎩🔮

5. Summer Days & Summer Nights: Twelve Love Stories by Stephanie Perkins
Want to break up your TBR full of novels and read some short stories this summer? Check this one out! Summer Days & Summer Nights: Twelve Love Stories, written by twelve bestselling young adult writers and edited by the international bestselling author Stephanie Perkins, will have you dreaming of sunset strolls by the lake. So set out your beach chair and grab your sunglasses. You have twelve reasons this summer to soak up the sun and fall in love. 😎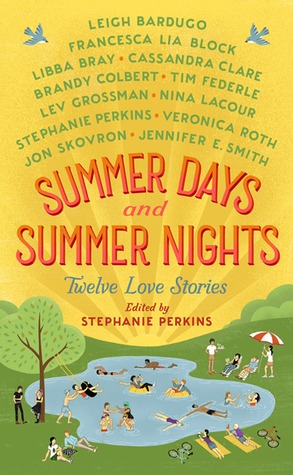 6. The Unexpected Everything by Morgan Matson
We can't wait to read this new book by Morgan Matson! When you are a politician's daughter who's pretty much raised yourself, you learn everything can be planned or spun, or both. Especially your future. But that was before the scandal. Before having to be in the same house with her dad. Before walking an insane number of dogs. That was before Clark and those few months that might change her whole life. 🐺🐺🐺🐺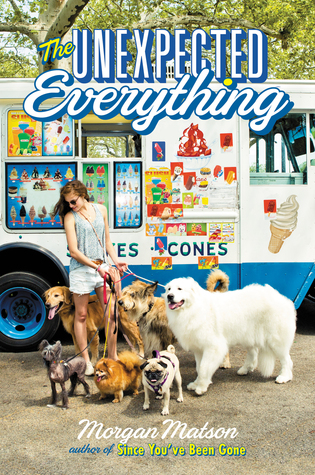 7. The Problem with Forever by Jennifer L. Armentrout

Take note Jennifer L. Armentrout fans, she has a new book coming out! For some people, silence is a weapon. For Mallory "Mouse" Dodge, it's a shield. Growing up, she learned that the best way to survive was to say nothing. And even though it's been four years since her nightmare ended, she's beginning to worry that the fear that holds her back will last a lifetime. Now, after years of homeschooling with loving adoptive parents, Mallory must face a new milestone—spending her senior year at public high school. But of all the terrifying and exhilarating scenarios she's imagined, there's one she never dreamed of—that she'd run into Rider Stark, the friend and protector she hasn't seen since childhood, on her very first day. 😜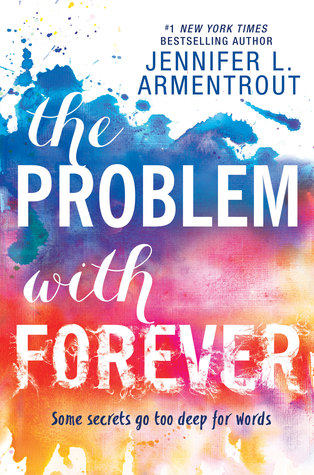 8. Ruined by Amy Tintera
THIS BOOK WILL CURE YOUR READING SLUMP FO SHO. Emelina Flores has nothing. Her home in Ruina has been ravaged by war; her parents were killed and her sister was kidnapped. Even though Em is only a useless Ruined—completely lacking any magic—she is determined to get revenge. Her plan is simple: She will infiltrate the enemy's kingdom, posing as the crown prince's betrothed. She will lead an ambush. She will kill the king and everything he holds dear, including his son. The closer Em gets to the prince, though, the more she questions her mission. Her rage-filled heart begins to soften. 💪🔪
9. Queen of Hearts by Colleen Oakes
Literally obsessed with this book. If you love villain origin stories, do not miss this! This is not the story of the Wonderland we know. Alice has not fallen down a rabbit hole. This is a Wonderland where beneath each smile lies a secret, each tart comes with a demand, and only prisoners tell the truth. This book is perfect for fans of Cinder or Dorothy Must Die! 😈 ❤️

10. Outrun the Moon by Stacey Lee

Historical fiction nerds, this one's for you. ––> San Francisco, 1906: Fifteen-year-old Mercy Wong is determined to break from the poverty in Chinatown, and an education at St. Clare's School for Girls is her best hope. Although St. Clare's is off-limits to all but the wealthiest white girls, Mercy gains admittance through a mix of cunning and a little bribery, only to discover that getting in was the easiest part. Not to be undone by a bunch of spoiled heiresses, Mercy stands strong—until disaster strikes. 📻

11. Every Exquisite Thing by Matthew Quick

Nanette O'Hare is an unassuming teen who has played the role of dutiful daughter, hardworking student, and star athlete for as long as she can remember. But when a beloved teacher gives her his worn copy of The Bugglegum Reaper–a mysterious, out-of-print cult classic–the rebel within Nanette awakens.  As she befriends the reclusive author, falls in love with a young troubled poet, and attempts to insert her true self into the world with wild abandon, Nanette learns the hard way that rebellion sometimes comes at a high price. 💑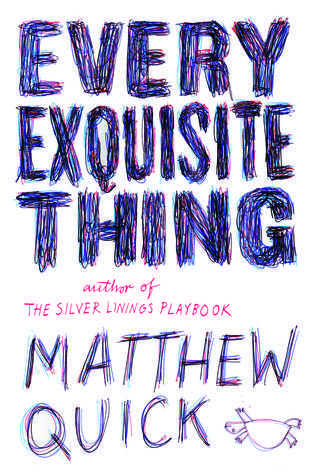 12. Please Don't Tell by Laura Tims
Please Don't Tell an intense and gripping contemporary read! Joy killed Adam Gordon for what he did to her sister, Grace. At least, that's what she thinks happened. Now Adam can't hurt anyone ever again, and her sister can be free from the boy who harmed her. But someone else knows what Joy did, and they're going to out her as a cold-blooded killer if she doesn't expose the scandalous secrets bubbling just below the surface of her mundane town. 😵
13. If I Was Your Girl by Meredith Russo
Warning: This one brings all the feels! Amanda Hardy is the new girl in school. Like anyone else, all she wants is to make friends and fit in. But Amanda is keeping a secret. She's determined not to get too close to anyone. But when she meets sweet, easygoing Grant, Amanda can't help but start to let him in. As they spend more time together, she realizes just how much she is losing by guarding her heart. 💯

14. The May Queen Murders by Sarah Jude
Stay on the roads. Don't enter the woods. Never go out at night. Those are the rules in Rowan's Glen, a remote farming community in the Missouri Ozarks where Ivy Templeton's family has lived for centuries. It's an old-fashioned way of life, full of superstition and traditions, and sixteen-year-old Ivy loves it. When Heather goes missing after a May Day celebration, Ivy discovers that both her best friend and her beloved hometown are as full of secrets as the woods that surround them. 😳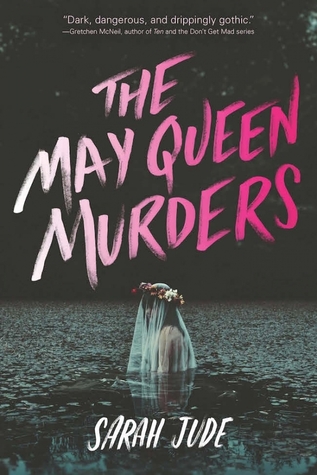 15. The Square Root of Summer by Harriet Reuter Hapgood
Feelings. Lots and lots of feelings. Gottie H. Oppenheimer is losing time. Literally. When the fabric of the universe around her seaside town begins to fray, she's hurtled through wormholes to her past: To last summer, when her grandfather Grey died. To the afternoon she fell in love with Jason, who wouldn't even hold her hand at the funeral. To the day her best friend Thomas moved away and left her behind with a scar on her hand and a black hole in her memory. Although Grey is still gone, Jason and Thomas are back, and Gottie's past, present, and future are about to collide—and someone's heart is about to be broken. 😩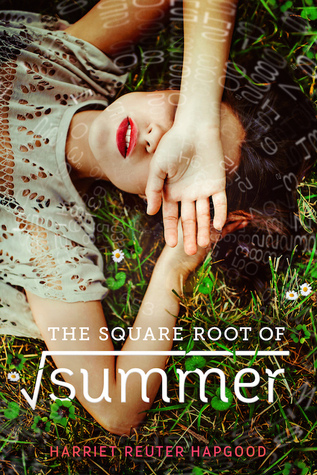 16. The Outliers by Kimberly McCreight
This one is all like yeah this is weird and THEN SHIT GOES DOWN AND YOU'RE LIKE WTF IS HAPPENING I LOVE THIS. It all starts with a text: Please, Wylie, I need your help. Wylie hasn't heard from Cassie in over a week, not since their last fight. But that doesn't matter. Cassie's in trouble, so Wylie decides to do what she has done so many times before: save her best friend from herself. This time it's different, though. Instead of telling Wylie where she is, Cassie sends cryptic clues. As Wylie and Cassie's boyfriend head farther and farther north into the dense woods of Maine, Wylie struggles to control her growing sense that something is really wrong. What isn't Cassie telling them? And could finding her be only the beginning? 😶 🔥
17. Wanderlost by Jen Malone
Sometimes I like my books like I like my cotton candy: sweet, light, fluffy and makes me happy. That's what Wanderlost is!  Not all those who wander are lost, but Aubree Sadler most definitely is on this novel's whirlwind trip through Europe. In this YA novel is filled with romance, travel, and humor, as Aubree leaves her comfort zone to help her sister by taking over her summer job—leading a tour group of senior citizens through Europe. 😘

18. Highly Illogical Behavior by John Corey Whaley
Sixteen-year-old Solomon is agoraphobic. He hasn't left the house in three years, which is fine by him. Ambitious Lisa desperately wants to get into the second-best psychology program for college (she's being realistic). But how can she prove she deserves a spot there? Solomon is the answer. Determined to "fix" Sol, Lisa thrusts herself into his life, introducing him to her charming boyfriend Clark and confiding her fears in him. Soon, all three teens are far closer than they thought they'd be, and when their facades fall down, their friendships threaten to collapse, as well. 😯

19. Unrivaled by Alyson Noël
If Gossip Girl had a book baby with Pretty Little Liars, it would be this book. Hollywood Boulevard is a place best viewed behind a pair of polarized lenses and lowered expectations. Yet if you know where to look (and if you're fortunate enough to boast a spot on the guest list), it's an oasis of the city's hottest nightclubs—a hedonistic haven for the young, fabulous, and rich. But there's no exiting through the gift shop if you buy a ticket to this show. Once you push past the velvet ropes and pulsing crowds, you might never escape. 👄👓💄
20. Suffer Love by Ashley Herring Blake
Hadley St. Clair's life changed the day she came home to a front door covered in slips of paper, each of them revealing the ugly truth about her father. Now as her family falls apart in the wake of his year-long affair, Hadley wants everyone-her dad most of all-to leave her alone. Then she meets Sam Bennett, a cute new boy who inexplicably "feels like home" to Hadley. Hadley and Sam's connection is undeniable, but Sam has a secret about his family that could ruin everything. 💞

21. Girl Against the Universe by Paula Stokes
You will be rooting for Maguire throughout this whole, cute, contemporary book! Maguire knows she's bad luck. No matter how many charms she buys off the internet or good luck rituals she performs each morning, horrible things happen when Maguire is around. Like that time her brother, father, and uncle were all killed in a car crash—and Maguire walked away with barely a scratch. But then on her way out of her therapist's office, she meets Jordy, an aspiring tennis star, who wants to help Maguire break her unlucky streak. Maguire knows that the best thing she can do for Jordy is to stay away, but staying away may be harder than she thought. 🎾 🎾 🎾
HONORABLE MENTION: The Trials of Apollo by Rick Riordan
Not technically a young adult book, but still worth mentioning here because it's a major new release and the first in a new series!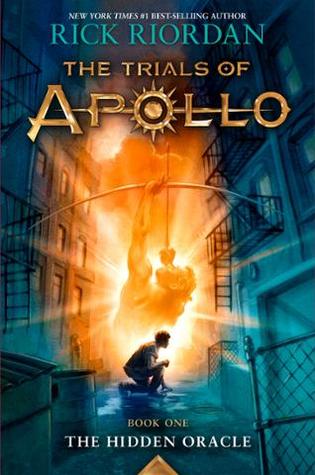 More epic YA novels publishing in April:
What are you most excited to read this month? Tell us in the comments below!