Put down that pumpkin spice latte and pick up one of these books. It is officially ideal reading weather season and we cannot wait to cozy up with our PSLs and one of these new young adult books! What's new for your shelf in October? A lot of sequels, a new Lauren Oliver, some dark and mysterious reads and more!  Check out the list below of the 23 most anticipated ya books to read in October!
1. REPLICA by Lauren Oliver

👯 Replica is a "flip book" that contains two narratives in one, and it is the first in a duology. Turn the book one way and read Lyra's story; turn the book over and upside down and read Gemma's story. The stories can be read separately, one after the other, or in alternating chapters. The two distinct parts of this astonishing novel combine to produce an unforgettable journey. Even the innovative book jacket mirrors and extends the reading experience.

2. THE MIDNIGHT STAR by Marie Lu
🌟 There was once a time when darkness shrouded the world, and the darkness had a queen. This is the final book in The Young Elites trilogy!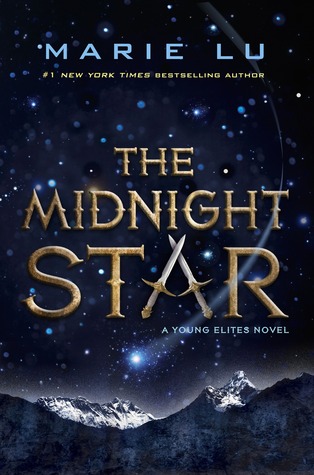 3. THE HAMMER OF THOR by Rick Riordan
🔨 This is the second book in the Magnus Chase series! Thor's hammer is missing again. The thunder god has a disturbing habit of misplacing his weapon–the mightiest force in the Nine Worlds. But this time the hammer isn't just lost, it has fallen into enemy hands. If Magnus Chase and his friends can't retrieve the hammer quickly, the mortal worlds will be defenseless against an onslaught of giants. Ragnarok will begin. The Nine Worlds will burn. Unfortunately, the only person who can broker a deal for the hammer's return is the gods' worst enemy, Loki–and the price he wants is very high.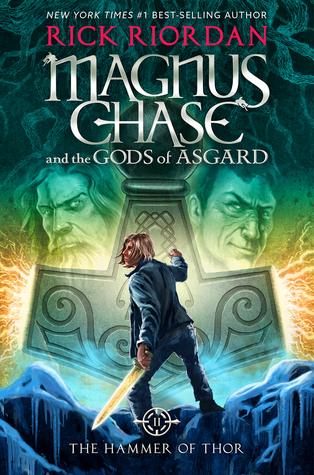 4. GEMINA by Amie Kaufman, Jay Kristoff
🚀 Moving to a space station at the edge of the galaxy was always going to be the death of Hanna's social life. Nobody said it might actually get her killed. The sci-fi saga that began with the breakout bestseller Illuminae continues on board the Jump Station Heimdall, where two new characters will confront the next wave of the BeiTech assault.

5. THE BLACK KEY by Amy Ewing
🗝 DON'T MISS THE CONCLUSION TO THE JEWEL! For too long, Violet and the people of the outer circles of the Lone City have lived in service of the royalty of the Jewel. But now, the secret society known as the Black Key is preparing to seize power. While Violet knows she is at the center of this rebellion, she has a more personal stake in it—for her sister, Hazel, has been taken by the Duchess of the Lake. Now, after fighting so hard to escape the Jewel, Violet must do everything in her power to return not only to save Hazel, but the future of the Lone City.
6. WHAT LIGHT by Jay Asher
✨ Sierra's family runs a Christmas tree farm in Oregon—it's a bucolic setting for a girl to grow up in, except that every year, they pack up and move to California to set up their Christmas tree lot for the season. So Sierra lives two lives: her life in Oregon and her life at Christmas. And leaving one always means missing the other. Until this particular Christmas, when Sierra meets Caleb, and one life eclipses the other.
7. IRON CAST by Destiny Soria
☠️ It's Boston, 1919, and the Cast Iron club is packed. On stage, hemopaths—whose "afflicted" blood gives them the ability to create illusions through art—captivate their audience. Corinne and Ada have been best friends ever since infamous gangster Johnny Dervish recruited them into his circle. By night they perform for Johnny's crowds, and by day they con Boston's elite. When a job goes wrong and Ada is imprisoned, they realize how precarious their position is. After she escapes, two of the Cast Iron's hires are shot, and Johnny disappears. With the law closing in, Corinne and Ada are forced to hunt for answers, even as betrayal faces them at every turn.

8. AERIE by Maria Dahvana Headley

⚓️ This is the sequel to Magonia! **Spoiler alert ahead if you haven't read the first book!** Aza Ray is back on earth. Her boyfriend, Jason, is overjoyed. Her family is healed. She's living a normal life, or as normal as it can be if you've spent the past year dying, waking up on a sky ship, and discovering that your song can change the world. As in, not normal. Part of Aza still yearns for the clouds, no matter how much she loves the people on the ground.
9. THE LOVELY RECKLESS by Kami Garcia
Seventeen-year-old Frankie Devereux would do anything to forget the past. Haunted by the memory of her boyfriend's death, she lives her life by one dangerous rule: Nothing matters. At least, that's what Frankie tells herself after a reckless mistake forces her to leave her privileged life in the Heights to move in with her dad—an undercover cop. She transfers to a public high school in the Downs, where fistfights don't faze anyone and illegal street racing is more popular than football.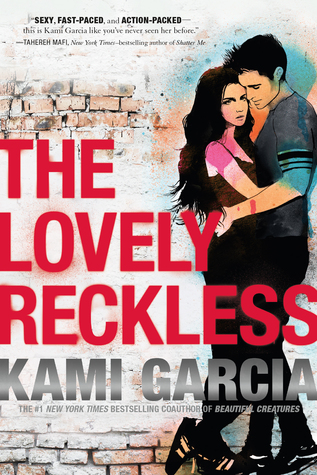 10. WHEN THE MOON WAS OURS by Anna-Marie McLemore
🌒 To everyone who knows them, best friends Miel and Sam are as strange as they are inseparable. Roses grow out of Miel's wrist, and rumors say that she spilled out of a water tower when she was five. Sam is known for the moons he paints and hangs in the trees, and for how little anyone knows about his life before he and his mother moved to town. But as odd as everyone considers Miel and Sam, even they stay away from the Bonner girls, four beautiful sisters rumored to be witches. Now they want the roses that grow from Miel's skin, convinced that their scent can make anyone fall in love. And they're willing to use every secret Miel has fought to protect to make sure she gives them up.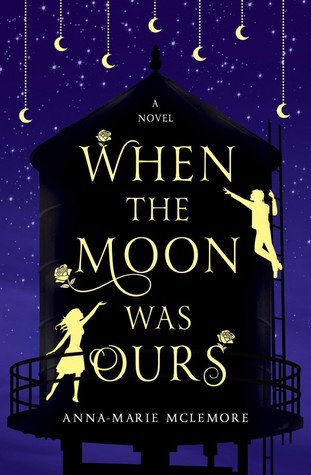 11. GOLDENHAND by Garth Nix
⚔ This is the long awaited fifth installment in the Abhorsen series! Goldenhand takes place six months after the events of Abhorsen and follows the novella Nicholas Sayre and the Creature in the Case, which is featured in Across the Wall.
12. SOMETHING IN BETWEEN by Melissa de la Cruz

🌺 Jasmine de los Santos has always done what's expected of her. Pretty and popular, she's studied hard, made her Filipino immigrant parents proud and is ready to reap the rewards in the form of a full college scholarship. And then everything shatters. A national scholar award invitation compels her parents to reveal the truth: their visas expired years ago. Her entire family is illegal. That means no scholarships, maybe no college at all and the very real threat of deportation.

13. THIS ADVENTURE ENDS by Emma Mills

🎨 Sloane isn't expecting to fall in with a group of friends when she moves from New York to Florida—especially not a group of friends so intense, so in love, so all-consuming. Yet that's exactly what happens.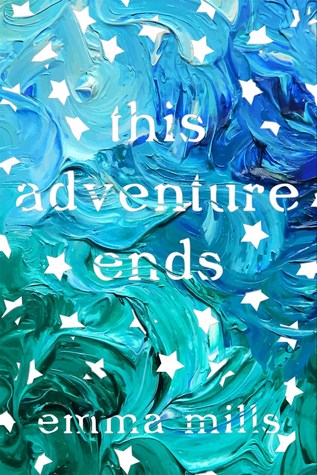 14. OUR CHEMICAL HEARTS by Krystal Sutherland
🐟 Henry Page has never been in love. He fancies himself a hopeless romantic, but the slo-mo, heart palpitating, can't-eat-can't-sleep kind of love that he's been hoping for just hasn't been in the cards for him—at least not yet. Instead, he's been happy to focus on his grades, on getting into a semi-decent college and finally becoming editor of his school newspaper. Then Grace Town walks into his first period class on the third Tuesday of senior year and he knows everything's about to change.
15. BOY ROBOT by Simon Curtis
🤖 Seventeen-year-old Isaak discovers the truth about his origin and the underground forces that must come together to fight against a secret government organization formed to eradicate those like him in this high-octane science fiction debut.
16. STILL LIFE WITH TORNADO by A.S. King
🌪 Sarah can't draw. This is a problem, because as long as she can remember, she has "done the art." She thinks she's having an existential crisis. And she might be right; she does keep running into past and future versions of herself as she explores the urban ruins of Philadelphia. Or maybe she's finally waking up to the tornado that is her family, the tornado that six years ago sent her once-beloved older brother flying across the country for a reason she can't quite recall. After decades of staying together "for the kids" and building a family on a foundation of lies and violence, Sarah's parents have reached the end. Now Sarah must come to grips with years spent sleepwalking in the ruins of their toxic marriage. As Sarah herself often observes, nothing about her pain is remotely original —and yet it still hurts.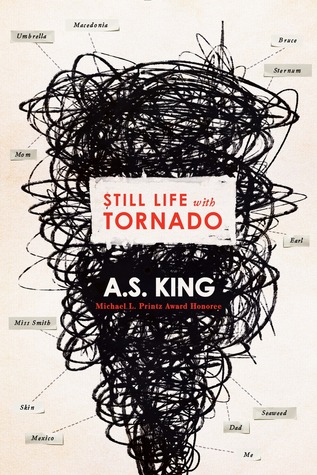 17. THE 12 DAYS OF DASH & LILY by Rachel Cohn and David Levithan
🎄 OMG there's a sequel for Dash & Lily's Book of Dares coming out in October!!!!! Dash and Lily have had a tough year since readers first watched the couple fall in love. Lily's beloved grandfather suffered a heart attack, and his difficult road to recovery has taken a major toll on her typically sunny disposition. With only twelve days left until Christmas—Lily's favorite time of the year—Dash, Lily's brother Langston, and their closest friends take Manhattan by storm to help Lily recapture the holiday magic of New York City in December.

18. EVERYONE WE'VE BEEN by Sarah Everett
Addison Sullivan has been in an accident. In its aftermath, she has memory lapses and starts talking to a boy that no one else can see. It gets so bad that she's worried she's going crazy. Addie takes drastic measures to fill in the blanks and visits a shadowy medical facility that promises to "help with your memory." But at the clinic, Addie unwittingly discovers it is not her first visit. And when she presses, she finds out that she had certain memories erased. She had a boy erased.
19. SPARE & FOUND PARTS by Sarah Maria Griffin
❤️ In a city devastated by an epidemic, where survivors are all missing parts—an arm, a leg, an eye—Nell has always been an outsider. Her father is the famed scientist who created the biomechanical limbs that everyone now uses. But she's the only one with her machinery on the inside: her heart. Since the childhood operation, she has ticked. Like a clock, like a bomb. And as her community rebuilds, everyone is expected to contribute to the society's good . . . but how can Nell live up to her father's revolutionary ideas when she has none of her own?
20. LAST SEEN LEAVING by Caleb Roehrig
Flynn's girlfriend, January, is missing. The cops are asking questions he can't answer, and her friends are telling stories that don't add up. All eyes are on Flynn—as January's boyfriend, he must know something. But Flynn has a secret of his own. And as he struggles to uncover the truth about January's disappearance, he must also face the truth about himself.
21. SAVING RED by Sonya Sones
Right before winter break, fourteen-year-old Molly Rosenberg reluctantly volunteers to participate in Santa Monica's annual homeless count, just to get her school's community service requirement out of the way. But when she ends up meeting Red, a spirited homeless girl only a few years older than she is, Molly makes it her mission to reunite her with her family in time for Christmas. This turns out to be extremely difficult—because Red refuses to talk about her past. There are things Molly won't talk about either. Like the awful thing that happened last winter. She may never be ready to talk about that. Not to Red, or to Cristo, the soulful boy she meets while riding the Ferris wheel one afternoon.
22. EVERY HIDDEN THING by Kenneth Oppel
Romeo and Juliet meets Indiana Jones in this this new YA epic from Printz-winning author Kenneth Oppel that combines the hunt for a dinosaur skeleton buried for millions of years, a mysterious legend, bitter rivalries and a forbidden romance. YES PLEASE.

23. I'M NOT YOUR MANIC PIXIE DREAM GIRL by Gretchen McNeil
🍭 Beatrice Maria Estrella Giovannini has life all figured out. The only problem: All through high school Bea and her best friends Spencer and Gabe have been the targets of horrific bullying. So Bea uses her math skills to come up with The Formula, a 100% mathematically guaranteed path to social happiness in high school. Now Gabe is on his way to becoming Student Body President, and Spencer is finally getting his art noticed. But when her boyfriend Jesse dumps her for Toile, the quirky new girl at school, Bea realizes it's time to use The Formula for herself. She'll be reinvented as the eccentric and lovable Trixie—a quintessential manic pixie dream girl—in order to win Jesse back and beat new-girl Toile at her own game.
More *epic* books publishing in October
Click on the jackets below to find out more about these new YA books!
What other October new releases are you excited to read? Tell us in the comments below!

Check out more curated reading lists here!
Save
Save
Save
Save
Save
Save
Save
Save
Save
Save
Save
Save
Save
Save
Save
Save
Save
Save
Save
Save
Save
Save
Save
Save
Save
Save
Save
Save
Save
Save
Save
Save
Save
Save
Save
Save
Save
Save
Save
Save
Save
Save
Save
Save
Save
Save
Save
Save
Save
Save
Save
Save
Save
Save
Save
Save
Save
Save
Save
Save
Save
Save
Save
Save
Save
Save
Save
Save
Save
Save
Save
Save
Save