Whether you love to hate it, hate to love it, or just genuinely love it for what it is, there's no denying that The Bachelor is still a cultural phenomenon. Between the contestants' drama and the extravagant dates, there's a lot to tune in for. But, we have to admit, the show lacks some depth, and we think YA books more than manage to deliver on that front. So, if you love The Bachelor and want some more if it in your life after the final rose, we hand picked 14 books perfect to read next!
14 Books to Read If You Love The Bachelor
1. The Selection by Kiera Cass
If you took the premise of The Bachelor, grounded it, set it in an intriguing sort-of-dystopian, sort-of-fantasy world, added a subplot about social commentary, equality, and rebellion, and mixed in a touch more real love, you'd get THE SELECTION series. Seriously, if you haven't read these books yet, what are you doing?!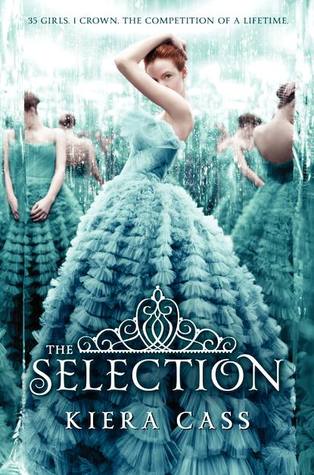 For thirty-five girls, the Selection is the chance of a lifetime. The opportunity to escape the life laid out for them since birth. To be swept up in a world of glittering gowns and priceless jewels. To live in a palace and compete for the heart of gorgeous Prince Maxon.
But for America Singer, being Selected is a nightmare. It means turning her back on her secret love with Aspen, who is a caste below her. Leaving her home to enter a fierce competition for a crown she doesn't want. Living in a palace that is constantly threatened by violent rebel attacks.
Then America meets Prince Maxon. Gradually, she starts to question all the plans she's made for herself—and realizes that the life she's always dreamed of may not compare to a future she never imagined.
2. The Glittering Court by Richelle Mead
A touch grittier than the surface level romance of our guilty pleasure faves, THE GLITTERING COURT went places we didn't expect, and we love that there are companion novels that follow Adelaide's two best friends!
Both a school and a business venture, the Glittering Court is designed to transform impoverished girls into upper-class ladies who appear destined for powerful and wealthy marriages in the New World. Adelaide naturally excels in her training, and even makes a few friends: the fiery former laundress Tamsin and the beautiful Sirminican refugee Mira. She manages to keep her true identity hidden from all but one: the intriguing Cedric Thorn, son of the wealthy proprietor of the Glittering Court.
When Adelaide discovers that Cedric is hiding a dangerous secret of his own, together they hatch a scheme to make the best of Adelaide's deception. Complications soon arise—first as they cross the treacherous seas from Osfrid to Adoria, and then when Adelaide catches the attention of a powerful governor.
But no complication will prove quite as daunting as the potent attraction simmering between Adelaide and Cedric. An attraction that, if acted on, would scandalize the Glittering Court and make them both outcasts in wild, vastly uncharted lands…
3. Windfall by Jennifer E. Smith
Want a whimsical "will-these-friends-become-more?" romance that sweeps you away? Well, we've got the perfect book for you. Winning the lottery is sort of like trying to fall in love on national TV, right?
Alice doesn't believe in luck—at least, not the good kind. But she does believe in love, and for some time now, she's been pining for her best friend, Teddy. On his eighteenth birthday—just when it seems they might be on the brink of something—she buys him a lottery ticket on a lark. To their astonishment, he wins $140 million, and in an instant, everything changes.
At first, it seems like a dream come true, especially since the two of them are no strangers to misfortune. As a kid, Alice won the worst kind of lottery possible when her parents died just over a year apart from each other. And Teddy's father abandoned his family not long after that, leaving them to grapple with his gambling debts. Through it all, Teddy and Alice have leaned on each other. But now, as they negotiate the ripple effects of Teddy's newfound wealth, a gulf opens between them. And soon, the money starts to feel like more of a curse than a windfall.
4. Romancing the Throne by Nadine Jolie Courtney
Once you've signed your life over to The Bachelor, you know things won't be the same. As a contestant or viewer, TBH. But these two sisters falling for the same prince rang too true to the girls competing for one man's heart for us not to include it, even if ROMANCING THE THRONE is a bit more romantic than the catty backstabbing happening on The Bach.
For the first time ever, the Weston sisters are at the same boarding school. After an administration scandal at Libby's all-girls school threatens her chances at a top university, she decides to join Charlotte at posh and picturesque Sussex Park. Social-climbing Charlotte considers it her sisterly duty to bring Libby into her circle: Britain's young elites, glamorous teens who vacation in Hong Kong and the South of France and are just as comfortable at a polo match as they are at a party.
It's a social circle that just so happens to include handsome seventeen-year-old Prince Edward, heir to Britain's throne.
If there are any rules of sisterhood, "Don't fall for the same guy" should be one of them. But sometimes chemistry—even love—grows where you least expect it. In the end, there may be a price to pay for romancing the throne…and more than one path to happily ever after.
5. I Believe in a Thing Called Love by Maurene Goo
Desi literally tries to teach herself how to win a guy using steps from a K Drama, and if that doesn't scream "this is so bingeable I will forget about the world until I reach the end," we don't know what will. This plays with the tropes that we're used to seeing play out on a much shallower stage, and we cannot wait for Maurene's next book!
Desi Lee believes anything is possible if you have a plan. That's how she became student body president. Varsity soccer star. And it's how she'll get into Stanford. But—she's never had a boyfriend. In fact, she's a disaster in romance, a clumsy, stammering humiliation magnet whose botched attempts at flirting have become legendary with her friends.
So when the hottest human specimen to have ever lived walks into her life one day, Desi decides to tackle her flirting failures with the same zest she's applied to everything else in her life. She finds guidance in the Korean dramas her father has been obsessively watching for years—where the hapless heroine always seems to end up in the arms of her true love by episode ten. It's a simple formula, and Desi is a quick study.
Armed with her "K Drama Steps to True Love," Desi goes after the moody, elusive artist Luca Drakos—and boat rescues, love triangles, and staged car crashes ensue. But when the fun and games turn to true feels, Desi finds out that real love is about way more than just drama.
6. #famous by Jilly Gagnon
What happens when a romance goes viral? We are not ashamed to admit we follow past contestants on social media, so we can only imagine what it's like to try and fall in love—and then continue living—as a person on countless other people's screens.
In this modern day love story: Girl likes boy. Girl snaps photo and posts it online. Boy becomes insta-famous. And what starts out as an innocent photo turns into a whirlwind adventure that forces them both to question whether fame—and love—are worth the price…and changes both of their lives forever.
Told from alternating points of view, #famous captures the sometimes-crazy thrill ride of social media and the equally messy but wonderful moments of liking someone in real life.
7. Love, Life, and the List by Kasie West
Throughout the whole Bachelor season, we're counting down to the finale to see who the suitor will pick and if they'll stay together, and LOVE, LIFE, AND THE LIST gave us the same vibes! The book was pitch perfect and sugar sweet, and we were dying to get to the last page and see if Abby and Cooper got together. But don't worry—we won't spoil it 😉
Seventeen-year-old Abby Turner's summer isn't going the way she'd planned. She has a not-so-secret but definitely unrequited crush on her best friend, Cooper. She hasn't been able to manage her mother's growing issues with anxiety. And now she's been rejected from an art show because her work "has no heart." So when she gets another opportunity to show her paintings, Abby isn't going to take any chances.
Which is where the list comes in.
Abby gives herself one month to do ten things, ranging from face a fear (#3) to learn a stranger's story (#5) to fall in love (#8). She knows that if she can complete the list, she'll become the kind of artist she's always dreamed of being.
But as the deadline approaches, Abby realizes that getting through the list isn't as straightforward as it seems . . . and that maybe—just maybe—she can't change her art if she isn't first willing to change herself.
8. Together at Midnight by Jennifer Castle
This book is like if one of the grandest, more romantic date nights on The Bachelor had an actual valid emotional connection and involved the couple trying to make a difference in the world. Not only did this snowmance make us swoon, it gave us some hope, too.
High school senior Kendall, who just returned from a life-changing semester in Europe, and Max, who is drifting his way through a gap year before college, struggle with these questions when they witness a tragic accident in New York City during the holiday season.
Racked with guilt, the two accept a dare to perform random acts of kindness to strangers. The challenge pulls these two teens, who have a history together from back home, closer and closer as they explore a vibrant city filled with other people's stories and secrets.
Kendall and Max can't deny their growing bond, even though they both have other romantic entanglements and uncertain futures. As the clock counts down on New Year's Eve, will they find themselves together at midnight?
9. Matched by Ally Condie
One of the OG dystopian romances, MATCHED could totally be set in a creepy, alt-Bachelor world where the suitor's winner was picked for them… only for him to fall in love with someone else. The world in these books is so much more than meets the eye, and, yes, Ky was absolutely one of our first YA book crushes.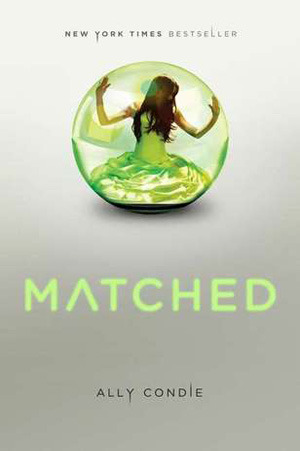 In the Society, officials decide. Who you love. Where you work. When you die.
Cassia has always trusted their choices. It's hardly any price to pay for a long life, the perfect job, the ideal mate. So when her best friend appears on the Matching screen, Cassia knows with complete certainty that he is the one…until she sees another face flash for an instant before the screen fades to black. Now Cassia is faced with impossible choices: between Xander and Ky, between the only life she's known and a path no one else has ever dared follow—between perfection and passion.
10. Once and for All by Sarah Dessen
What's more romantic than a rose ceremony? A wedding! Honestly, while dive into a Sarah Dessen romance anytime, so if you want something swoony and cheerful, ONCE AND FOR ALL absolutely has you covered.
Louna, daughter of famed wedding planner Natalie Barrett, has seen every sort of wedding: on the beach, at historic mansions, in fancy hotels and clubs. Perhaps that's why she's cynical about happily-ever-after endings, especially since her own first love ended tragically. When Louna meets charming, happy-go-lucky serial dater Ambrose, she holds him at arm's length. But Ambrose isn't about to be discouraged, now that he's met the one girl he really wants.
Sarah Dessen's many, many fans will adore her latest, a richly satisfying, enormously entertaining story that has everything—humor, romance, and an ending both happy and imperfect, just like life itself.
11. Meet Cute: An Anthology
A concept: The Bachelor contestants arrive at the mansion and meet the man they want to fall in love with. There is a real, genuine emotional connection. You want things to work out. The couple leaves together, another suitor comes out, and the next contestant arrives. Only now they're in space. This goes on and on—and that's kind of what it would be like if MEET CUTE and The Bachelor were combined, right? We'd watch it.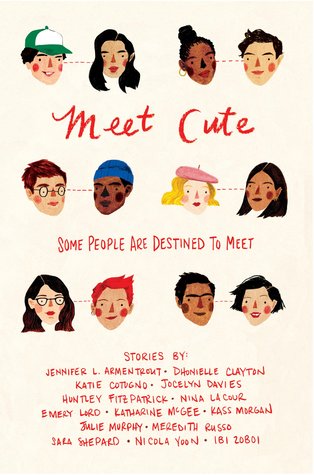 Whether or not you believe in fate, or luck, or love at first sight, every romance has to start somewhere. MEET CUTE is an anthology of original short stories featuring tales of "how they first met" from some of today's most popular YA authors.
Readers will experience Nina LaCour's beautifully written piece about two Bay Area girls meeting via a cranky customer service Tweet, Sara Shepard's glossy tale about a magazine intern and a young rock star, Nicola Yoon's imaginative take on break-ups and make-ups, Katie Cotugno's story of two teens hiding out from the police at a house party, and Huntley Fitzpatrick's charming love story that begins over iced teas at a diner.
There's futuristic flirting from Kass Morgan and Katharine McGee, a riveting transgender heroine from Meredith Russo, a subway missed connection moment from Jocelyn Davies, and a girl determined to get out of her small town from Ibi Zoboi. Jennifer Armentrout writes a sweet story about finding love from a missing library book, Emery Lord has a heartwarming and funny tale of two girls stuck in an airport, Dhonielle Clayton takes a thoughtful, speculate approach to pre-destined love, and Julie Murphy dreams up a fun twist on reality dating show contestants.
12. The Crown's Game by Evelyn Skye
Okay, there are no rose ceremonies here, but there is a heartbreaking love triangle, magic, and the best wintry bittersweet vacation aesthetic we could ask for. Nikolai and Vika are competing to become the Imperial Enchanter, but when they start to fall for each other, we can't help but ask—are they there for the right reasons?
Vika Andreyeva can summon the snow and turn ash into gold. Nikolai Karimov can see through walls and conjure bridges out of thin air. They are enchanters—the only two in Russia—and with the Ottoman Empire and the Kazakhs threatening, the tsar needs a powerful enchanter by his side.
And so he initiates the Crown's Game, an ancient duel of magical skill—the greatest test an enchanter will ever know.  The victor becomes the Imperial Enchanter and the tsar's most respected adviser. The defeated is sentenced to death.
For Nikolai, an orphan, the Crown's Game is the chance of a lifetime. But his deadly opponent is a force to be reckoned with—beautiful, whip smart, imaginative—and he can't stop thinking about her.
Raised on tiny Ovchinin Island her whole life, Vika is eager for the chance to show off her talent in the grand capital of Saint Petersburg. But can she kill another enchanter—even when his magic calls to her like nothing else ever has?
13. Caraval by Stephanie Garber
If you want something more fantastical than a contemporary romance companion to The Bachelor, the twisting turns, dark world, and emotional tug of CARAVAL is a perfect substitution. And that ENDING. Talk about needing a Characters Tell All 😓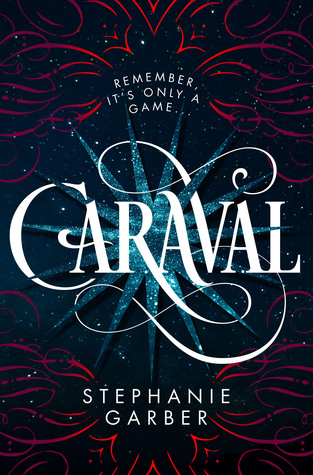 Scarlett Dragna has never left the tiny island where she and her sister, Tella, live with their powerful, and cruel, father. Now Scarlett's father has arranged a marriage for her, and Scarlett thinks her dreams of seeing Caraval—the faraway, once-a-year performance where the audience participates in the show—are over.
But this year, Scarlett's long-dreamt-of invitation finally arrives. With the help of a mysterious sailor, Tella whisks Scarlett away to the show. Only, as soon as they arrive, Tella is kidnapped by Caraval's mastermind organizer, Legend. It turns out that this season's Caraval revolves around Tella, and whoever finds her first is the winner.
Scarlett has been told that everything that happens during Caraval is only an elaborate performance. Nevertheless she becomes enmeshed in a game of love, heartbreak, and magic. And whether Caraval is real or not, Scarlett must find Tella before the five nights of the game are over or a dangerous domino effect of consequences will be set off, and her beloved sister will disappear forever.
14. It's Not Like It's a Secret by Misa Sugiura
Confession: Sometimes we want the contestants to ditch the guy they're there for and like maybe fall in love with each other. Wouldn't that be an epic twist?! Until that happens, we're content to read about two girls who fall in love on the page instead, and IT'S NOT LIKE IT'S A SECRET pulls off the difficult task of getting real, while also staying real adorable.
Sixteen-year-old Sana Kiyohara has too many secrets. Some are small, like how it bothers her when her friends don't invite her to parties. Some are big, like the fact that she's pretty sure her father's having an affair. And then there is the one that she barely even admits to herself, the one about how she might have a crush on her best friend.
When Sana and her family move to California, she begins to wonder if it's finally time for her to be honest with her friends and family, especially after she meets Jamie Ramirez. Jamie is beautiful and smart and unlike anyone Sana's ever known before. The only problems are: Sana is pretty sure Jamie's friends hate her, Jamie's ex isn't totally out of the picture, Sana's new friend Caleb has more-than-friendly feelings for her, and things with her dad feel like they're coming to a head. She always figured that the hardest thing would be to tell people that she wanted to date a girl, but as Sana quickly learns, telling the truth is easy… what comes after it, though, is a whole lot more complicated.
---
Which YA books would you give a rose to? Let us know in the comments below!
Up next: