TGIF, sure, but mostly TGI-the-next-day-in-our-official-amazing-seventeen-day-countdown-to-the-book-that's-going-to-blow-your-minds-and-steal-your-hearts. We hope you're ready for the Carve the Mark map reveal, because we sure are! Today we're going to give you a closer glimpse at Akos and Cyra's planet *and* reveal the book's official map of the solar system that our characters call home.
Our main characters live on the planet of Thuvhe. Most of it is covered in snow, but  just because the temperatures are not so appealing doesn't make it any less gorgeous up close. Hessa, the stone city where Akos's temple is located, has stained glass domes that twinkle in the sunlight, and the hushflowers, which Thuvhe is best known for, are a red so rich that they make colored lanterns pale in comparison.
Of course, Cyra's people, the Shotet, stay away from Thuvhe's super aesthetic arctic setting. Cyra lives in the warmer city of Voa, in her family's palace. Built in a series of rings, Voa keeps the wealthiest residents living close to the palace, and the slums far out near the edges. The Thuvhe and Shotet societies are separated by a huge stretch of feathergrass – which you'd definitely want to stay out of, because it's been known to cause hallucinations and even lure people to their deaths.
But that's only Thuvhe, and no two planets are anything alike. For example, people from Othyr, the wealthiest planet in the galaxy, value comfort over all else and have the best medical technology in the galaxy. Trella has a massive population of birds. Pitha, a near-underwater planet, is home to a civilization that lives on floating island-cities anchored by an extremely elaborate submerged support system. And that's just a preview of the worlds to come. So, are you ready for this intergalactic dose of awesomeness?!
Click here to view the map full size.
BRB literally need to sojourn here ASAP.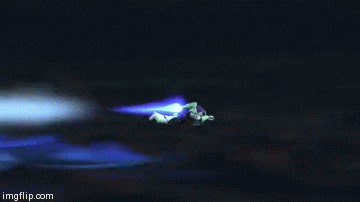 It's day 6 in our #CarveTheMarkCountdown celebration – our seventeen day long event where we're giving you with exclusive Carve the Mark content every day until the release of Carve the Mark, Veronica Roth's new spacetastic YA novel, on January 17, 2017!
Missed some of theCarve The Mark Countdown? We've got you covered: 
Everything You Need To Know About Carve The Mark 
What's Your #Currentgift? 
Carve The Mark Pronunciation Guide
Space Food To Devour While You Wait For Carve The Mark
Here's How Carve The Mark is Changing YA into High Fashion
---
Wanna come with? Head down to the comments below and tell us what you think of Veronica Roth's new universe! Plus don't forget to pre-order your copy of Carve The Mark today! 
Save
Save