In case you haven't heard, the world is ending tomorrow. Like the world, some of our favorite series are also ending and instead of being all sad and mopey about it, we're going to celebrate it. Consider this your official invitation to join the celebration of epic proportions, henceforth known as THE END IS HERE.
HOW WE'RE CELEBRATING
Every two weeks, beginning on January 22nd, we will be blogging, discussing, tweeting, chatting, crying, laughing, giving away awesome prizes and basically obsessing over our series that are ending. It's one series, every two weeks, until April.
You know our re-reads we've been doing on Pitch Dark? It's sort of like that, except more like a series binge…in two weeks! In addition to the giveaways we'll be hosting here throughout the campaign, if you participate by posting in the forums, you could win special prizes during each two week showcase! Check this page for the latest updates!
There will be none of this during our celebration (okay, maybe there will be a little of this):
But there WILL be plenty of this:

Disclaimer: At no point in time do we guarantee actual, real confetti. Most likely, we will just throw virtual confetti in the form of tweets.
WHAT WE'RE CELEBRATING
Here are the series that are ending this winter and the two week period we will be going into overdrive for it:

Unearthly series by Cynthia Hand : Jan. 21 – Feb. 3
Full Moon series by Ellen Schreiber : Feb. 4 – Feb. 17
Angelfire series by Courtney Allison Moulton : Feb. 18 – Mar. 3

Delirium series by Lauren Oliver : Mar. 4 – Mar. 17
A Touch Mortal series by Leah Clifford : Mar. 18 – Mar. 31
Eve series by Anna Carey : Apr. 1 – Apr. 14
Gone series by Michael Grant : Apr. 15 – Apr. 28
GET STARTED NOW (Option 1)
Are you a newbie to any of these series? Have an e-reader? Live in the US? If you answered YES to all three of these questions, you're in luck! You have until January 7th to download the first book in each of these series for only $2.99! Shop all those buy links here. As you get started in the series, feel free to jump into the discussions we're hosting over on our forums.
Download both of the End is Here e-samplers!
GET STARTED NOW (Option 2)
Are you a fan of any of these series and have already read all the books in the series and you've been patiently waiting for the final book to come out? We invite you, as an expert, to come discuss and debate the books on our official End is Here forums! When your favorite series comes up in our 2 week showcase, we hope you'll come back here, geek out and fanboy or fangirl the hell out of the series with us.
Explore all of the series here >>
WHO IS HELPING US OUT
We know now everyone is an expert in the series. We also know that not everyone has read them. Thus, we invited a few expert bloggers and a few total newbies to help us out with the campaign. Look for them on our blog, the forums, Twitter, their blogs, Tumblr, ect. They are here to discuss these series, answer questions for newbies and to join in our giant virtual happy dances as these books publish this winter.
Our Series Experts
Look for them on the forums! They are here to debate the final books and answer any questions the rest of us may have. After all, they're the experts!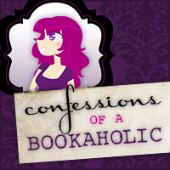 Jessica at Total Bookaholic (expert in all things Unearthly)

Alex at Electrifying Reviews (expert in all things Once in a Full Moon)

April at Good Books and Good Wine (expert in all things Angelfire)
MundieMoms (Experts in all things Delirium)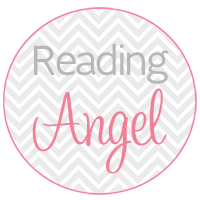 Angela at Reading Angel (expert in all things A Touch Mortal)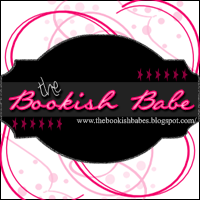 Andrea at The Bookish Babe (expert in all things Eve)
Andye & Kit at Reading Teen (experts in all things Gone)
Our Newbies
Befriend these guys if you're also a newbie to any of these series. They're here to discuss them from the beginning with all of us!
UNEARTHLY
foreverliterary
brokeandbookish
FULL MOON
abbiemarie12
Courtney Ostrom
ANGELFIRE
GetLostInFic
chelleyreads
DELIRIUM
The Bumble Girl
TaylorKlaineBainbridge
A TOUCH
Siobhan
kdianewillis
EVE
Fiktshun
thepagesage
GONE
evieseo
AdamSilvera
Which series are you a new to? Which ones are you dying to read the final book? Tell us which series you'll be celebrating or reading for the first time with us in the comments below!
Are you ready to jump into the discussion? Head to the forums now or explore each of our End Is Here series here or grab the widgets for your blogs below!