😎📚 🌞Sun's out, books out. Put on your shades, grab an ice cream, and read. Wait, maybe you should finish that ice cream first. And then read. We can't wait to spend time at the beach (or in front of the air conditioner) with these July books!
1. HARRY POTTER & THE CURSED CHILD by J.K. Rowling

Ahhhhhh HARRY POTTER!!! Based on an original new story by J.K. Rowling, Jack Thorne and John Tiffany, Harry Potter and the Cursed Child, a new play by Jack Thorne, is the first official Harry Potter story to be presented on stage. It will receive its world premiere in London's West End on 30th July 2016.

2. THIS SAVAGE SONG by Victoria Schwab
There's no such thing as safe in a city at war, a city overrun with monsters. In this dark urban fantasy from acclaimed author Victoria Schwab, a young woman and a young man must choose whether to become heroes or villains—and friends or enemies—with the future of their home at stake. The first of two books, This Savage Song is a must-have for fans of Holly Black, Maggie Stiefvater, and Laini Taylor.
3. CHASING IMPOSSIBLE by Katie McGarry
This is the sequel to Pushing the Limits! Tough and independent, 17-year-old Abby lets very few people into her inner circle. It's common knowledge in her Kentucky town that she deals drugs, but not even her closest friends know why. But when a deal goes south and Abby's suddenly in danger, she finds herself reluctantly forced to lean on daredevil Logan—a boy whose restless spirit matches her own.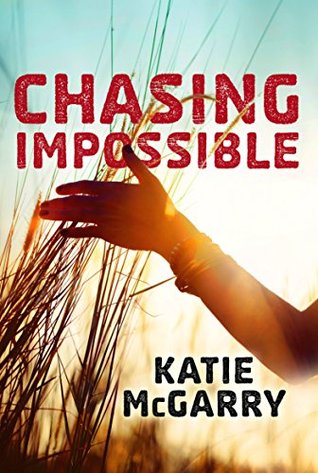 4. A WORLD WITHOUT YOU by Beth Revis
Seventeen-year-old Bo has always had delusions that he can travel through time. When he was ten, Bo claimed to have witnessed the Titanic hit an iceberg, and at fifteen, he found himself on a Civil War battlefield, horrified by the bodies surrounding him. So when his concerned parents send him to a school for troubled youth, Bo assumes he knows the truth: that he's actually attending Berkshire Academy, a school for kids who, like Bo, have "superpowers."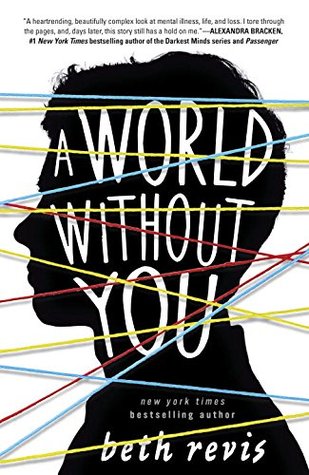 5. PAPER & FIRE by Rachel Caine
In Ink and Bone, New York Times bestselling author Rachel Caine introduced a world where knowledge is power, and power corrupts absolutely. Now, she continues the story of those who dare to defy the Great Library—and rewrite history…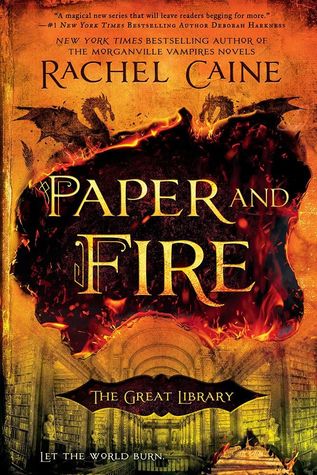 6. DEFENDING TAYLOR by Miranda Kenneally
Captain of the soccer team, president of the Debate Club, contender for valedictorian: Taylor's always pushed herself to be perfect. After all, that's what is expected of a senator's daughter. But one impulsive decision-one lie to cover for her boyfriend-and Taylor's kicked out of private school. Everything she's worked so hard for is gone, and now she's starting over at Hundred Oaks High.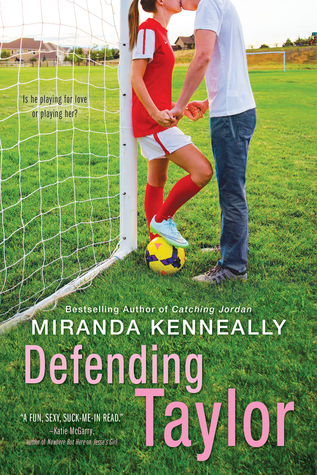 7. THE SHADOW HOUR by Melissa Grey

This is the sequel to The Girl at Midnight! Everything in Echo's life changed in a blinding flash when she learned the startling truth: she is the firebird, the creature of light that is said to bring peace. The firebird has come into the world, but it has not come alone. Every action has an equal and opposite reaction, and Echo can feel a great and terrible darkness rising in the distance. Cosmic forces threaten to tear the world apart.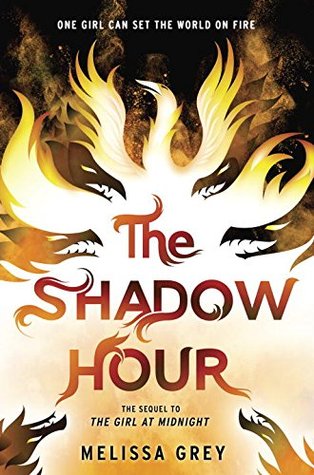 8. SHINY BROKEN PIECES by Sona Charaipotra, Dhonielle Clayton
This is the sequel to Tiny Pretty Things! June, Bette, and Gigi are competing one final time for a spot at the prestigious American Ballet Company. With the stakes higher than ever, these girls have everything to lose…and no one is playing nice. June is starting to finally see herself as a prima ballerina. But being the best could mean sacrificing the love of her life. Legacy dancer Bette is determined to clear her name after she was suspended and accused of hurting her rival, Gigi. And Gigi is not going to let Bette—or the other dancers who bullied her—go unpunished. It all comes down to this last dance. Who will make the cut? And who will lose her dream forever?

9. P.S. I LIKE YOU by Kasie West
While Lily is spacing out in Chemistry one day, she picks up her pencil and scribbles a line from one of her favorite songs on the desk. The next day, someone else has written back to her on the desk! Soon enough Lily and the mystery student are exchanging notes, and lyrics, and even sharing secrets. When Lily finds out that her anonymous pen pal is a guy, she's flustered — and kind of feels like she's falling for him. She and her best friend set out to unravel the identity of the letter writer — but when the truth is revealed, the guy is the LAST person Lily could have ever imagined it to be. Now that Lily knows the truth, can she untangle her feelings and gather the courage to listen to her heart?
10. SIGNS OF YOU by Emily France
Since sixteen-year-old Riley Strout lost her mother two years ago, her saving grace has been her quirky little family in the grief support group she joined as a freshman. Jay, Kate, and Noah understand her pain; each lost a loved one, and they've stuck together in spite of their differences, united by tragedies only they understand.

11. THE LOST & FOUND by Katrina Leno

rannie and Louis met online when they were both little and have been pen pals ever since. They have never met face-to-face, and they don't know each other's real names. All they know is that they both have a mysterious tendency to lose things. Well, really, things just seem to . . . disappear. More info!

12. WHAT THE DEAD WANT by Norah Olson

Haunting photographs and dark family secrets make this second spine-tingling novel from Norah Olson the perfect read for fans of creepy, suspenseful teen fiction. A love of photography, an old camera, and countless questions—these are all that sixteen-year-old Gretchen has left of her mother, who mysteriously disappeared years ago. Find out more here!
Don't miss these other*epic* books publishing in July:
Click on the jackets below to find out more about these new YA books!
July is a pretty light month for new books! Guess that just means it gives us all time to catch up on our TBR! What are you most excited to read in July?

Check out more curated reading lists here!
Save
Save
Save
Save
Save
Save
Save
Save
Save
Save
Save
Save
Save
Save
Save
Save
Save
Save