It's cover reveal season and we're basically foaming at the mouth over these gorgeous new YA book cover designs. Can it be fall already? Because seriously, gimme all these books now. The reveals will be coming over the next few days, so check back to this post for the latest updates!
ANATOMY OF A MISFIT by Andrea Portes
This emotional, hilarious, devastating, and ultimately triumphant YA debut, based on actual events, recounts one girl's rejection of her high school's hierarchy—and her discovery of her true self in the face of tragedy.
On sale: September 2
STRAY by Elissa Sussman
This original fairy tale tells the story of Aislynn, a princess who misbehaves and must give up her royal trappings and enter a life of service as a fairy godmother.
On sale: September 17
DEAD ZONE (Blackout #2) by Robison Wells
America is at war—and five teens are caught in the crossfire. This is the sequel to Blackout!
On sale: September 10
CRASHLAND (Twinmaker #2) by Sean Williams
The Matrix meets the Uglies series in this science fiction thriller, the second in the Twinmaker trilogy by Sean Williams.
On sale: November 4th
CATALYST (Insignia #3) by S.J. Kincaid
This is the final book in the Insignia series!
On sale: October 28
MESSENGER OF FEAR by Michael Grant
The first in a new series from the author of the Gone series!
On sale: August 26
THE PERILOUS SEA (The Burning Sky #2) by Sherry Thomas
The sequel to the fantasy, magical, romantic 2013 release, The Burning Sky!
On sale: August 26
ILLUSIONS OF FATE by Kiersten White
Historical fantasy—based heavily on turn-of-the-century England—plus romance, plus magic.
On sale: September 9th
Originally revealed on Kiersten White's Tumblr.
UNDEAD WITH BENEFITS by Jeff Hart
Jeff's second book! Check out his hilarious debut, Eat Brains Love.
On sale: August
Originally revealed on Jeff Hart's Tumblr.
NO PLACE TO FALL by Jaye Robin Brown
About a young girl's dreams of escaping a small town and dysfunctional family to pursue her love of song.
On sale: December 9th
Originally revealed on YA Valentines.
FERAL by Holly Schindler
IT'S TOO LATE FOR YOU. YOU'RE DEAD. Those words float through Claire Cain's head as she lies, broken and barely alive, after a brutal beating. And the words continue to haunt her months later, in the relentless, terrifying nightmares that plague her sleep.
On sale: August 26th
Originally revealed on The Mod Podge.
FORBIDDEN by Kimberly Griffiths Little
A sweeping saga of love and hardship set against the dramatic backdrop of ancient Mesopotamia, where sixteen-year-old Jayden must face the reality of loss, the threat of death and, for the first time, the thrill of love…
On sale: November 4th
Originally revealed on YA Books Central.
EVEN IN PARADISE by Chelsey Philpot
A debut novel about seventeen-year-old artist Charlotte, a working class girl on scholarship at a posh boarding school, who is drawn into the circle of a larger-than-life senator's daughter and her powerful, tragic, Kennedy-esque family.
On sale: October 14th
Originally revealed on Epic Reads.
THE FALL by Bethany Griffin
It's another Edgar Allan Poe retelling from the author of The Masque of the Red Death and Dance of the Red Death! This time, Bethany Griffin retells Poe's The Fall of the House of Usher.
On sale: October 7th
Originally revealed on A Glass of Wine.
DON'T TOUCH by Rachel M. Wilson
Caddie has a history of magical thinking—of playing games in her head to cope with her surroundings—but it's never been this bad before. When her parents split up, don't touch becomes Caddie's mantra. Maybe if she keeps from touching another person's skin, Dad will come home. She knows it doesn't make sense, but her games have never been logical. Soon, despite Alabama's humidity, she's covering every inch of skin and wearing evening gloves to school.
On sale: September 2nd
Originally revealed on Icey Books.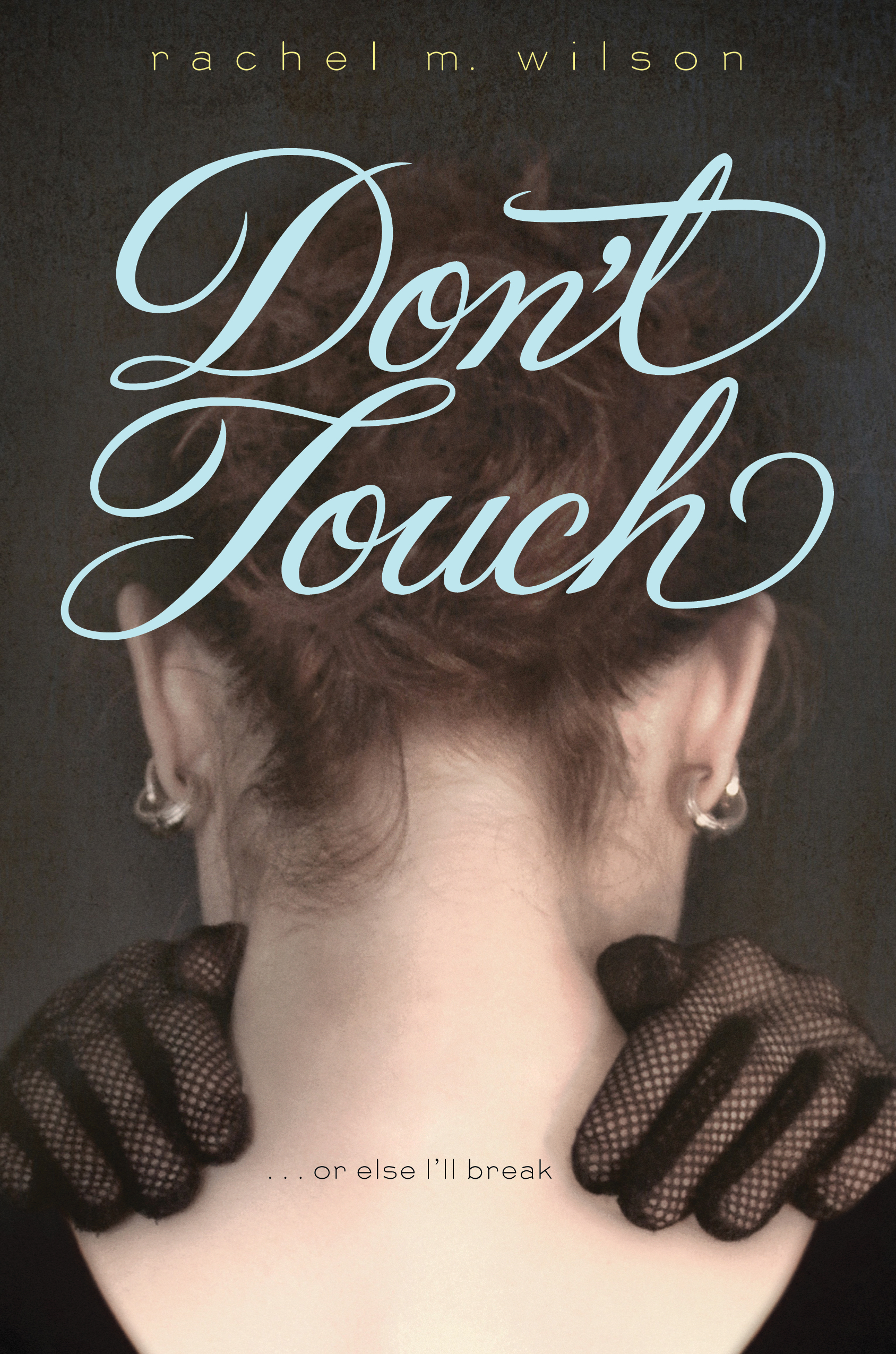 BLACKBIRD by Anna Carey
The Maze Runner series meets The Darkest Minds, BLACKBIRD is relentless and action–packed, filled with surprising twists.
On sale: October 14
Originally revealed on Tea Time.
SNOW LIKE ASHES by Sara Raasch
Sixteen years ago the Kingdom of Winter was conquered and its citizens enslaved, leaving them without magic or a monarch. Now, the Winterians' only hope for freedom is the eight survivors who managed to escape, and who have been waiting for the opportunity to steal back Winter's magic and rebuild the kingdom ever since.
On sale: October 14
Originally revealed on Hypable.
SANCTUM (Asylum #2) by Madeleine Roux
The sequel to New York Times bestseller ASYLUM, SANCTUM follows Dan and his friends back to Brookline, where they are determined to find closure from their haunted past. With more mind-bending revelations, thrilling action, and creepy found photographs.
On sale: August 26
Originally revealed on Epic Reads Tumblr.
Click here to view the animated version!
THE JEWEL by Amy Ewing
The Handmaid's Tale meets The Selection in this YA debut, the first in a trilogy. Violet is at the heart of the most opulent city where teen girls are carefully selected and auctioned off as surrogates.
On sale: September 2nd
Originally revealed on Epic Reads blog.
ECHOES OF US (Hybrid Chronicles #3) by Kat Zhang
In the gripping conclusion to the Hybrid Chronicles (What's Left of Me and Once We Were), Addie and Eva come to terms with sharing a body as they fight for lasting change and hybrid freedom.
On sale: September 16
Originally revealed on Publishing Crawl.
EMPIRE OF SHADOWS (City of Dolls #2) by Miriam Forster
Empire of Shadows will take readers on a spellbinding journey into the world Miriam Forster first introduced in City of a Thousand Dolls—a world with a divided society, deadly courtiers, heroic traitors, and deeply laid conspiracies.
On sale: November 4th
Originally revealed on Diversity in YA.
KISS KILL VANISH by Jessica Martinez
In this electrifying contemporary novel, the daughter of a wealthy art dealer witnesses a murder—ordered by her father and carried out by her boyfriend—and flees her life of privilege to take on a new identity.
On sale: October 7th
Originally revealed on Rather Be Reading.
DELIVERANCE (Defiance #3) by C.J. Redwine
This is the final installment in the Defiance trilogy! Everything hangs in the balance, and nothing is certain: Rachel has been kidnapped by enemy forces and is being taken to Rowansmark while Logan, imprisoned and awaiting trial, is unable to leave Lankenshire. Separated from each other and their Baalboden comrades, each must find a way to achieve what they desperately want: to rid their world once and for all of the Commander and the tech that controls the deadly Cursed One.
On sale: August 26th
Originally revealed on YA Books Central.
GET EVEN by Gretchen McNeil
Follows the secretive exploits of four high school juniors – Kitty, Olivia, Margot and Bree – at an exclusive Catholic prep school.
On sale: September 16th
Originally revealed on Step Into Fiction.
IN A HANDFUL OF DUST (Not A Drop #2) by Mindy McGinnis
In this companion to Not a Drop to Drink, Mindy McGinnis thrillingly combines the heart-swelling hope of a journey, the challenges of establishing your own place in the world, and the gripping physical danger of nature in a futuristic frontier.
On sale: September 23rd
Originally revealed on YA Books Central.
Remember Me (Find Me #2) by Romily Bernard
Wick Tate, a teenage hacker and former foster child, is back in action in this sequel to FIND ME. As a new murder case unravels, a new badass hacker love interest arrives on the scene, and long-buried secrets start to shake loose. But this time, Wick's not so sure she can win.
On sale: September 23rd
Originally revealed on Peace, Love and Fangirl.
POISONED APPLES by Christine Heppermann
A powerful and provocative collection of poems that bring classic fairytale characters and themes into the modern teenage girl's life.
On sale: September 23rd
BEWARE THE WILD by Natalie C. Parker
The swamp in Sterling's small Louisiana town proves to have a power over its inhabitants when her brother disappears and no one but Sterling even remembers that he existed. Now Sterling, with the help of brooding loner Heath, who's had his own creepy experience with the swamp, must fight back and reclaim what–and who–the swamp has taken.
On sale: October 21st
Originally revealed on YA Books Central.
THE INVISIBLE (Brokenhearted #2) by Amelia Kahaney
This is the sequel to the darkly suspenseful re-imagined superhero story THE BROKENHEARTED.
On sale: October 7th
Originally revealed on EW.com.
THE DOLLS by Kiki Sullivan
A steamy Southern soap opera about a group of powerful teen voodoo queens who will do anything to get what they want—even if it tears their town apart.
On sale: September 9th
Originally revealed on Epic Reads.
KISS OF BROKEN GLASS by Madeleine Kuderick
After she's caught in the school bathroom cutting herself with the blade from a pencil sharpener, fifteen-year-old Kenna is put under mandatory psychiatric watch. She has seventy-two hours to face her addiction, deal with rejection, and find a shred of hope.
On sale: September 9th
Originally revealed on Epic Reads.
Stay tuned for more cover reveals to be added to this post!