With the help of our expert community members, we've put together the ultimate gift guide for fans of YA lit. If you happen to be one of those fans, we suggest you discreetly send the link to this article to your friends, family and hedgehog overlords.
Why is this gift guide more epic than all the rest? Well. . .below, you'll find a list of gifts based on 15 new YA releases of 2012. So what was your favorite new release of 2012? Check this list, because we may have the perfect gift for you!
THE SELECTION by Kiera Cass
Ultimate Gift: A (faux) diamond ring.
Get it: Emerald Cut Cocktail Ring
THE FAULT IN OUR STARS by John Green
Ultimate Gift: The "Okay" necklace and a box of tissues.
Get it: OKAY necklace on Etsy
SHADOW AND BONE by Leigh Bardugo
Ultimate Gift: An antler necklace.
Get it: Morozova's Collar
INCARNATE by Jodi Meadows
Ultimate Gift: A butterfly mask.
Get it: Pink Butterfly Mask on Etsy
CINDER by Marissa Meyer
Ultimate Gift: A multi-piece toolkit.
Get it: Pink General Toolkit
DON'T TURN AROUND by Michelle Gagnon
Ultimate Gift: Backpack with MacBook Pro holder, for when you're on the run!
Get it: Compact backpack for Mac
INSURGENT by Veronica Roth
Ultimate Gift: Leather biker jacket, for your inner Dauntless.
Get it: Bomber jacket
CODE NAME VERITY by Elizabeth Wein
Ultimate Gift: A vintage-looking journal
Get it: Brown leather journal on Etsy
UNDER THE NEVER SKY by Veronica Rossi
Ultimate Gift: A camping starter kit.
Get it: Family Camping Set on Amazon
SWEET EVIL by Wendy Higgins
Ultimate Gift: A turquoise heart-shaped necklace.
Get it: Sweet Evil-inspired turquoise necklace
THE DIVINERS by Libba Bray
Ultimate Gift: A Ouija board game.
Get it: Ouija Board game
THE STATISTICAL PROBABILITY OF LOVE AT FIRST SIGHT by Jennifer E. Smith
Ultimate gift: Noise cancelling headphones for frequent fliers.
Get it: Bose QuietComfort
DAYS OF BLOOD AND STARLIGHT by Laini Taylor
Ultimate Gift: A necklace made of teeth.
Get it: Daughter of Smoke and Bone jewelry
THE RAVEN BOYS by Maggie Stiefvater
Ultimate Gift: A deck of Tarot cards
Get it: Universal Wirth Tarot
HALLOWED by Cynthia Hand
Ultimate Gift: An angel-wing necklace.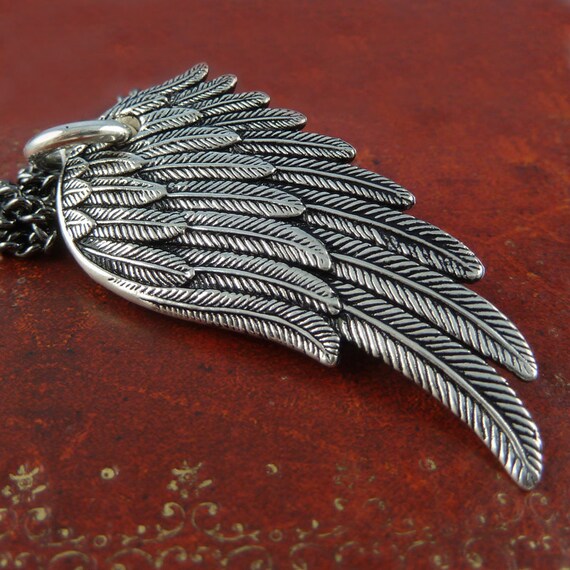 Get it: Antique angel-wing necklace on Etsy

What other book/gift combos would you include on this list? Leave your gift suggestions in the comments!