Welcome to our weekly round-up of what's new in the YA world! Let's get it rolling.
Veronica Roth is Going On Tour For Carve The Mark!
Veronica Roth is going on tour for her new duology Carve The Mark and we are SO excited. Veronica's sojourn tour begins on January 17th, 2017, the same day Carve The Mark goes on sale!! Get more details here! 
Pre- Order Carve The Mark here! 
ICYMI: @VeronicaRoth is going on a #CarveTheMark tour!!! More tour info here: https://t.co/IvX8qsnmXG pic.twitter.com/fFsjwNNqWP

— Carve The Mark (@CarveTheMark) October 26, 2016
Leigh Bardugo is Writing a New Book!
While we've been obsessed over Six Of Crows and Crooked Kingdom, Leigh Bardugo has been working on something new for us! This book is a little bit different from what we are used to with Bardugo, but we are SO excited to read it! The new series centers on Alex Stern, a 20-year-old California high school dropout with a criminal past who is mysteriously offered a second chance as a Yale University freshman. Get more details here! 
Finished tea and saw the news is out! Alex's story has been with me a long time, so excited and grateful to get to share it. https://t.co/yQeQFf9Lei

— Leigh Bardughost 👻 (@LBardugo) October 25, 2016
Unearthed Got a Movie Deal!
Cross Creek Pictures acquired YA novel Unearthed by Amie Kaufman and Meagan Spooner and is planning on having Doug Liman direct! Read more here!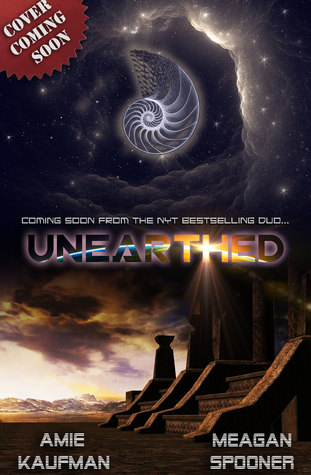 BEFORE I FALL HAS A RELEASE DATE!
Before I Fall will hit theaters on March 3rd! We have been waiting a long while for this to come out so this news made our week!
Change of plans: #BeforeIFall now has a release date of March 3, 2017! https://t.co/A4XbexfRGP

— Before I Fall Movie (@BIFMovie) October 25, 2016
MORE MISS PEREGRINE'S
You get a Miss Peregrine's, You get a Miss Peregrine's, EVERYBODY GETS A MISS PEREGRINE'S. But seriously it was announced that there will be a new trilogy added to the Miss Peregrine's series. Read all the details here! 
Exclusive: New 'Miss Peregrine's Home for Peculiar Children' book trilogy planned https://t.co/wCW1SBHpOQ pic.twitter.com/h0RCHpIkv1

— Hollywood Reporter (@THR) October 20, 2016
More YA News: Ryan Higa Got A Book Deal!
#Swoon. What will be his title?!?!? Help him decide!!!!
See..Just like everyone who's ever been on yt, I'm writing a book! Still don't have a title so this is the fake one for now, what u think? https://t.co/jMwjwwydUe

— Ryan Higa (@TheRealRyanHiga) October 11, 2016
I AM NUMBER FOUR  News
EPIC NEWS: A new generation is coming. There will be an I Am Number Four spinoff series!
Preorder now: http://bit.ly/2eooK1l
---
That's it for this week! Did we miss any YA news? Tell us what other newsworthy YA events happened this week in the comments below!