We're completely obsessed with all the drama, secrets, and scandals in THE THOUSANDTH FLOOR by Katharine McGee, and book #2 in this trilogy is taking everything to a whole new level! To get excited to return to the glamorous lives of our favorite residents of the Tower, we're bringing you a very ~glittery~ title reveal and the prologue for The Thousandth Floor 2!
Get ready to be blown away by the title of the sequel to THE THOUSANDTH FLOOR!!!
U READY FOR THIS?!
?
??
???
OKAY OKAY Here it is:
✨✨THE ✨✨DAZZLING ✨✨HEIGHTS✨✨
OH. EM. GEE. I'm already seeing stars!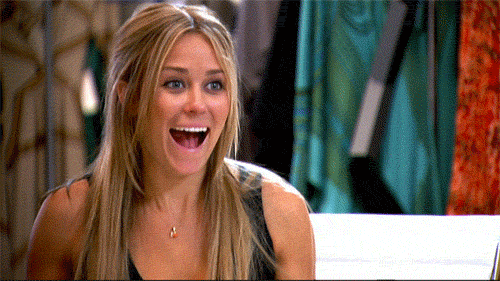 But from what we've heard it looks like life won't be all that glittery for one character in THE DAZZLING HEIGHTS. Read the prologue below and see if you can guess who will be the victim of another ill-fated party.
The Dazzling Heights: Prologue Excerpt

It would be several hours before the girl's body was found.
It was late now; so late that it could once again be called early—that surreal, enchanted, twilight hour between the end of a party and the unfurling of a new day. The hour when reality grows dim and hazy at the edges, when nearly anything seems possible.
The girl floated facedown in the water. Above her stretched a towering city, dotted with light like fireflies; each pinprick an individual person, a fragile speck of life. The moon gazed over it all impassively, like the eye of an ancient god.
There was something deceptively peaceful about the scene. Water flowed around the girl in a serene dark sheet, making it seem that she were merely resting. The tendrils of her hair framed her face in a soft cloud. The folds of her dress clung determinedly to her legs, as if to protect her from the predawn chill. But the girl would never feel cold again.
Her arm was outstretched, as though she were reaching toward someone she loved, or maybe to ward off some unspoken danger, or maybe even in regret over something she had done. The girl had certainly made enough mistakes in her too-short lifetime. But she couldn't have known that they would all come crashing down around her tonight.
After all, no one goes to a party expecting to die.
OMG WHAT?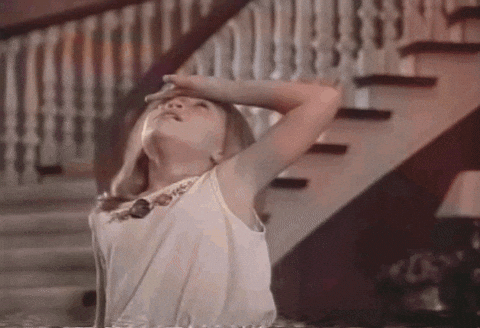 ---
Noooooo, NOT AGAINNN! Who is going to be? Avery? Leda? Rylin? Ahh we can't wait until THE DAZZLING HEIGHTS hits shelves on August 29! 
Add The Dazzling Heights to your Goodreads shelf! 
Save
Save
Save
Save
Save