Can't resist the perfect will-they-won't-they love story? Well then trust us when we say you won't be able to stop swooning over Ryan and Gabby's relationship in TOP TEN by Katie Cotugno! Two best friends… who maaayybbee become more?… on the heels of their high school graduation? Yes, please! We're marking our calendars for October 3rd!
As Gabby and Ryan try to figure out if they want to take their friendship to the next level, this book takes the form of a top ten list—counting down the best moments of their friendship. So we decided to make a few lists of our own!
This week we're counting down the top ten couples in YA—the relationships that made your hearts flutter, or throw your book down in a fit and then immediately pick it back up to find out what happened next! Scroll down to find out who made the cut!
Top Ten YA Couples
1. Hermione and Ron (Harry Potter)
We mean… this is a no brainer. These two are what love stories are made of. Remember that time when you thought they maybe could be something, and then our shipper theories were totally confirmed when Ron was in the hospital and whispered Hermione's name instead of Lavender's?
Seeing them grow more into love with each other as they grew older made this couple the ultimate #shipgoals, and the moment when they kiss is even more epic—unspectacular, sudden, realistic, emotional—than it is in the films. Don't @ us. Plus, just LOOK AT THIS:
2. Katniss and Peeta (The Hunger Games)
There's a lot of debate about who's the better duo in the #TeamPeeta or #TeamGale love triangle, but we have to go with Peeta for a few reasons. Why? Because in all of the darkness around her, Peeta was a constant source of optimism and a shining light.
Plus, we was head over heels in love with Katniss from the moment he heard her sing. Who wouldn't fall in love with someone after hearing them confess that? The odds were in Peeta's favor from the beginning.
3. Feyre and Rhys (A Court of Thorns and Roses)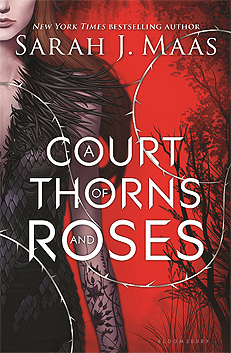 THESE. TWO. Bow down to the unstoppable High Lord & High Lady. They have the hottest romance, their flirting is A+, and they literally live and die for each other. We just want to grow our own sets of wings, live in the Night Court, and be members of the Court of Dreams. How can we make this happen?!
4. Four and Tris (Divergent)
Our hearts will forever belong to Four and Tris, whose epic, adventurous, and brave love literally helped change the world around them. They were more than love interests: they were partners, allies, and protectors. And sure, there were scenes that made us swoon, but the one moment we'll never forget?
When Tris broke through to him despite the simulation that almost tore them apart. Ugh, our hearts!!!
5. Simon and Blue (Simon vs. the Homo Sapiens Agenda)
Allll of the swoons for these two. The emails between Simon and Blue are the most adorable things you will ever read and they make us smile every single time. Literally, every. single. time. Ugh just thinking about them is making us need to go grab a package of Oreos and reread this book again!
Can't wait to see them on the big screen 😉
6. Ronan and Adam (The Raven Cycle)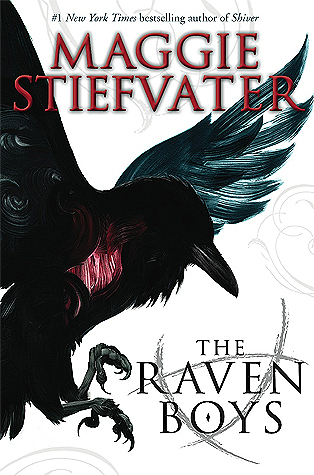 Part of us thought this ship would never sail, but then all our dreams came true! Their first kiss is just perfection and well worth waiting through 3+ books of the Gangsey searching for that random dead king. No disrespect to Gansey and Blue, who we also love, but Ronan and Adam hold a special place in our hearts.
Maggie Stiefvater, we need that Ronan spin-off ASAP PLEASE!!
7. Hazel and Gus (The Fault in Our Stars)
This relationship is near and dear to any John Green fans, because their love was never supposed to last forever. Gus was smitten from the moment he laid eyes on Hazel, and we were rooting for her to open up to him all the while understanding why she was so hesitant.
They didn't have much time together, but what they did have felt infinite.
8. America and Maxon (The Selection)
"Break my heart. Break it a thousand times if you like. It was only ever yours to break." WE MEAN, C'MON! Maxon is the king of grand romantic declarations and he can write any of us a love letter any day. Maxerica will always be our OTP. #TuggingMyEarWhenever
9. Lara Jean and Peter (To All the Boys I've Loved Before)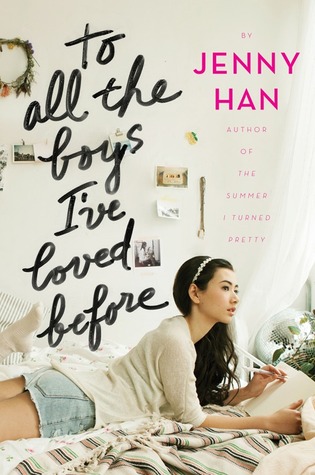 Lara Jean and Peter are just so perfect. Peter was her first kiss, and we're able to savor their budding relationship bit by bit, from the moment we meet the arrogant, tough boy to falling for him as we learn his sensitive and charismatic side. After all, Peter did give Lara Jean her first love story.
10. Monty and Percy (The Gentleman's Guide to Vice and Virtue)
Monty and Percy's romance was the ultimate tease. We were on the edge of our seats, drawn in to their flirting and waiting for someone to make the next move. Percy is just adorable and the sweetest, and loves Monty in spite of his huge ego. This friendship-turned-love story is one of the best we've seen in a long time.
About Top Ten
Perfect for fans of Sarah Dessen, Jenny Han, and Morgan Matson.
Ryan McCullough and Gabby Hart are the unlikeliest of best friends. Prickly, anxious Gabby would rather do literally anything than go to a party. Ultra-popular Ryan is a hockey star who can get any girl he wants—and frequently does. But somehow their relationship just works; from dorky Monopoly nights to rowdy house parties to the top ten lists they make about everything under the sun.
Now, on the night of high school graduation, everything is suddenly changing—in their lives, and in their relationship. As they try to figure out what they mean to each other and where to go from here, they make a final top ten list: this time, counting down the top ten moments of their friendship.
---
Who are your favorite YA couples? Drop a line in the comments to let us know! And you can find out more about TOP TEN here!