Puzzling riddles, suspenseful twists, suspicious characters and of course, a mysterious murder…Intrigued? Then today's quiz is for you! It's time to test your detective skills to see if you have what it takes to solve the mystery of TRULY DEVIOUS.
TRULY DEVIOUS is the start of a new series by Maureen Johnson and it is everything you could ask for in the PERFECT twisting mystery. It weaves together two different mysteries–one a cold case from the 1930s, the other a modern-day murder at a prestigious boarding school. At the center of both is Stevie Bell, a boarding school student convinced that the cases are linked, and who is determined to solve the mystery. It's sure to challenge even the most skillful detectives…even if you're a top-notch super sleuth but don't let us stop you from trying.
Take the quiz below to see if you have what it takes to get to the bottom of it.
Will Truly Devious Get Away?!
About Truly Devious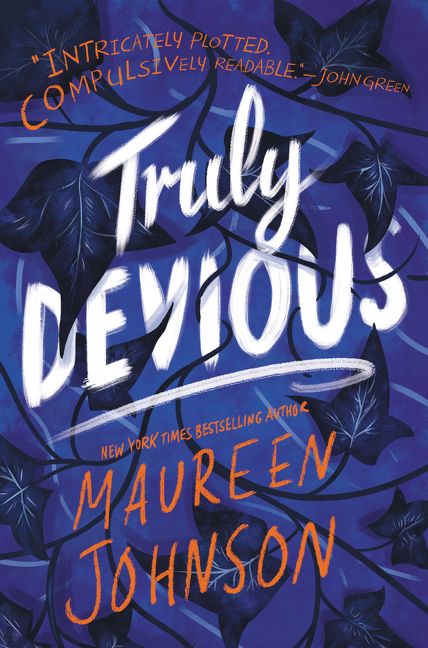 Ellingham Academy is a famous private school in Vermont for the brightest thinkers, inventors, and artists. It was founded by Albert Ellingham, an early twentieth century tycoon, who wanted to make a wonderful place full of riddles, twisting pathways, and gardens. "A place," he said, "where learning is a game."
Shortly after the school opened, his wife and daughter were kidnapped. The only real clue was a mocking riddle listing methods of murder, signed with the frightening pseudonym "Truly, Devious." It became one of the great unsolved crimes of American history.
True-crime aficionado Stevie Bell is set to begin her first year at Ellingham Academy, and she has an ambitious plan: She will solve this cold case. That is, she will solve the case when she gets a grip on her demanding new school life and her housemates: the inventor, the novelist, the actor, the artist, and the jokester. But something strange is happening. Truly Devious makes a surprise return, and death revisits Ellingham Academy. The past has crawled out of its grave. Someone has gotten away with murder.
---
So how'd you do? Tell us in the comments below!