Sometimes you want a book that fills you with happiness and coziness and a generally hopeful view of the entire world. And sometimes you want a book that entirely destroys your emotions—but leaves you all the better for it. Below is a list of some of our favorite books that have made us cry in public. Don't say we didn't warn you.
14 Books Guaranteed to Make You Ugly Cry
1. They Both Die at the End by Adam Silvera
Did you see this title? Did you notice who wrote this book? If you're not already crying just by imagining what this book might have in store, your heart is officially made of stone.
On September 5, a little after midnight, Death-Cast calls Mateo Torrez and Rufus Emeterio to give them some bad news: They're going to die today. Mateo and Rufus are total strangers, but, for different reasons, they're both looking to make a new friend on their End Day. The good news: There's an app for that. It's called the Last Friend, and through it, Rufus and Mateo are about to meet up for one last great adventure—to live a lifetime in a single day.
2. All the Bright Places by Jennifer Niven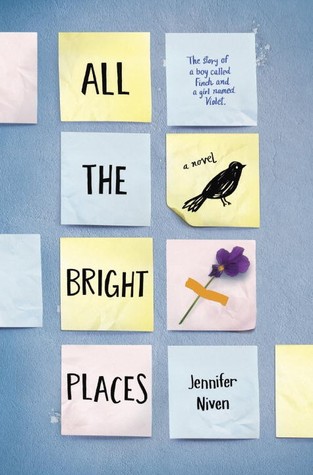 This book opens with a quote from Ernest Hemingway, so there's a clue right there about what you're in for. It proceeds to unfold into a beautiful and heartbreaking tale of love and loss.
When Finch and Violet meet on the ledge of the bell tower at school, it's unclear who saves whom. And when they pair up on a project to discover the "natural wonders" of their state, both Finch and Violet make more important discoveries: It's only with Violet that Finch can be himself—a weird, funny, live-out-loud guy who's not such a freak after all. And it's only with Finch that Violet can forget to count away the days and start living them. But as Violet's world grows, Finch's begins to shrink.
3. The Secret History of Us by Jessi Kirby
This one is for that inspirational ugly cry. A car accident erases the past four years from Olivia's memory, forcing her to pick up the pieces of her past, but giving her the opportunity to shape them into an entirely different future.
When Olivia awakes in a hospital bed following a near-fatal car accident, she can't remember how she got there. She figures it's because she was in a coma for a week, but as time goes on, she realizes she's lost more than just the last week of her life—she's lost all memory of events that happened years ago. Gone is any recollection of starting or graduating high school; the prom; or her steady boyfriend Matt. Trying to figure out who she is feels impossible when everyone keeps telling her who she was.
4. Before I Fall by Lauren Oliver
We're tearing up just thinking about this one. Sam dies in a car accident. Except she wakes up again the next morning to discover she's reliving her last day over and over again. Can she change her fate? Can she use this as an opportunity to affect the fates of others? YOU WILL CRY. And then you will watch the movie and cry some more.
Samantha Kingston has it all: looks, popularity, the perfect boyfriend. Friday, February 12, should be just another day in her charmed life. Instead, it turns out to be her last.
The catch: Samantha still wakes up the next morning. Living the last day of her life seven times during one miraculous week, she will untangle the mystery surrounding her death—and discover the true value of everything she is in danger of losing.
5. Release by Patrick Ness
If Release doesn't make you cry, then basically you have no soul. During the course of one day everything in Adam's life drastically changes and suddenly, he's forced to fight for his freedom to love, and live, his own way.
Adam Thorn doesn't know it yet, but today will change his life.
Between his religious family, a deeply unpleasant ultimatum from his boss, and his own unrequited love for his sort-of ex, Enzo, it seems as though Adam's life is falling apart.  At least he has two people to keep him sane: his new boyfriend (he does love Linus, doesn't he?) and his best friend, Angela.
6. Goodbye Days by Jeff Zentner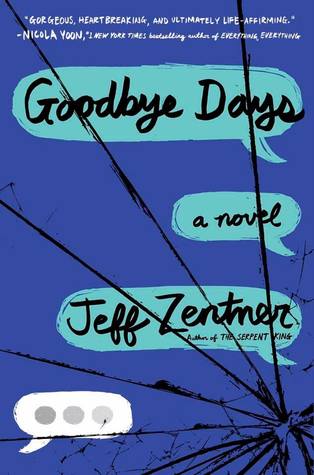 If Carver's best friends dying—maybe, potentially, probably because of something he did—isn't enough to tug on your heartstrings, prepare for every kind of emotion as he says goodbye to each of them one last time. Probably best to have tissues ready before settling down with this one.
One day Carver Briggs had it all—three best friends, a supportive family, and a reputation as a talented writer at his high school, Nashville Academy for the Arts.
The next day he lost it all when he sent a simple text to his friend Mars, right before Mars, Eli, and Blake were killed in a car crash. Now Carver can't stop blaming himself for the accident, and he's not the only one. Luckily, Carver has some unexpected allies: Eli's girlfriend, the only person to stand by him at school; Dr. Mendez, his new therapist; and Blake's grandmother, who asks Carver to spend a Goodbye Day with her to share their memories and say a proper goodbye to his friend.
7. The Book Thief by Marcus Zusak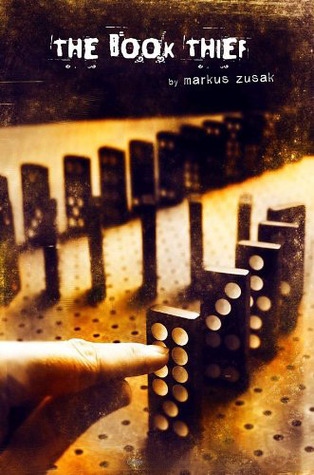 Aside from the fact that it covers one of the most horrific historic events the world has ever seen: the story is narrated by DEATH okay? DEATH.
Set during World War II in Germany, Markus Zusak's groundbreaking new novel is the story of Liesel Meminger, a foster girl living outside of Munich. Liesel scratches out a meager existence for herself by stealing when she encounters something she can't resist – books. With the help of her accordion-playing foster father, she learns to read and shares her stolen books with her neighbors during bombing raids as well as with the Jewish man hidden in her basement before he is marched to Dachau.
8. Wonder by R.J. Palacio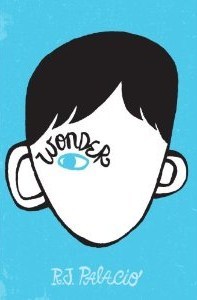 Not actually YA – but we don't care. Wonder will have you crying in public. Sometimes it will be sad crying at how cruel the world can be. Sometimes it will be tears of complete and utter bafflement about how strangely, beautifully good the world can be. So many different types of ugly crying in one book!
August (Auggie) Pullman was born with a facial deformity that prevented him from going to a mainstream school—until now. He's about to start 5th grade at Beecher Prep, and if you've ever been the new kid then you know how hard that can be. The thing is Auggie's just an ordinary kid, with an extraordinary face. But can he convince his new classmates that he's just like them, despite appearances?
9. The Female of the Species by Mindy McGinnis
Truthfully this book had us feeling all kinds of emotions from complete and undying love (Alex Craft is the hero we needed) to utter despair. It's an unflinching and in your face read but two things are certain – it is profound and it will have you in tears.
Alex Craft knows how to kill someone. And she doesn't feel bad about it.
Three years ago, when her older sister, Anna, was murdered and the killer walked free, Alex uncaged the language she knows best—the language of violence. While her own crime goes unpunished, Alex knows she can't be trusted among other people. Not with Jack, the star athlete who wants to really know her but still feels guilty over the role he played the night Anna's body was discovered. And not with Peekay, the preacher's kid with a defiant streak who befriends Alex while they volunteer at an animal shelter. Not anyone.
10. Neighborhood Girls by Jessie Ann Foley
One girl's struggle to be brave enough to shed her mean girl image and redefine herself has some truly unintended consequences. Get ready for a shocking and devastating twist, and a really deep ending that proves that stories don't need tidy resolutions to powerful and realistic.
When Wendy Boychuck's father, a Chicago cop, was escorted from their property in handcuffs, she knew her life would never be the same. Her father gets a years-long jail sentence, her family falls on hard times, and the whispers around their neighborhood are impossible to ignore. If that wasn't bad enough, she gets jumped walking home from a party one night. Wendy quickly realizes that in order to survive her father's reputation, she'll have to make one for herself.
11. History is All You Left Me by Adam Silvera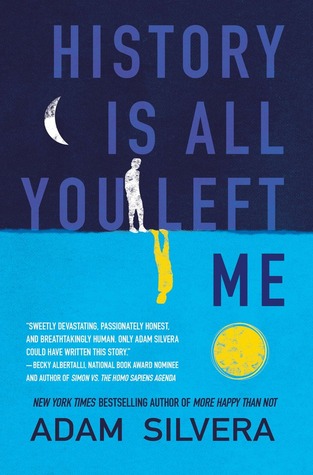 As if the "now" chapters weren't heartbreaking enough, the flashbacks to the time Theo and Griffin spent together will make everything that much worse. Throw in some bittersweet humor, betrayals, and Silvera-style twists, and you've got yourself a one-way ticket to emotional devastation.
When Griffin's first love and ex-boyfriend, Theo, dies in a drowning accident, his universe implodes. Even though Theo had moved to California for college and started seeing Jackson, Griffin never doubted Theo would come back to him when the time was right. But now, the future he's been imagining for himself has gone far off course.
To make things worse, the only person who truly understands his heartache is Jackson. But no matter how much they open up to each other, Griffin's downward spiral continues. He's losing himself in his obsessive compulsions and destructive choices, and the secrets he's been keeping are tearing him apart.
12. We Are Okay by Nina LaCour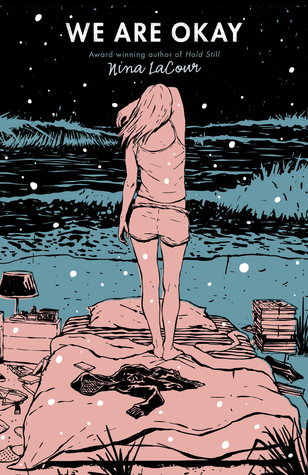 In the face of tragedy, Marin tries to leave her whole life behind. But you can only run from your past for so long, it all has to come out eventually. Replace "past" with "tears" and that's exactly how you'll react after reading this beautiful heartbreaker.
Marin hasn't spoken to anyone from her old life since the day she left everything behind. No one knows the truth about those final weeks. Not even her best friend, Mabel. But even thousands of miles away from the California coast, at college in New York, Marin still feels the pull of the life and tragedy she's tried to outrun. Now, months later, alone in an emptied dorm for winter break, Marin waits. Mabel is coming to visit, and Marin will be forced to face everything that's been left unsaid and finally confront the loneliness that has made a home in her heart.
13. The Memory Book by Lara Avery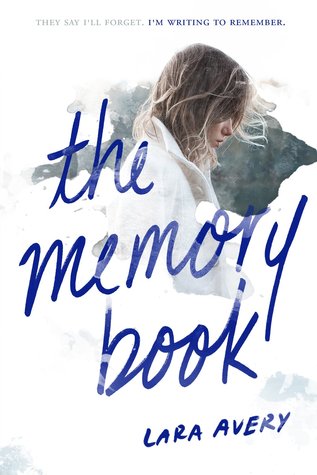 If anyone tries to say The Notebook didn't make them cry, they're lying. In The Memory Book, that same sadness is produced on the (soon to be wet) pages as a teen girl leaves her future-self journal entries to help her remember her life when she no longer can.
Sammie was always a girl with a plan: graduate at the top of her class and get out of her small town as soon as humanly possible. Nothing will stand in her way–not even a rare genetic disorder the doctors say will slowly start to steal her memories and then her health. What she needs is a new plan.
14. Far From the Tree by Robin Benway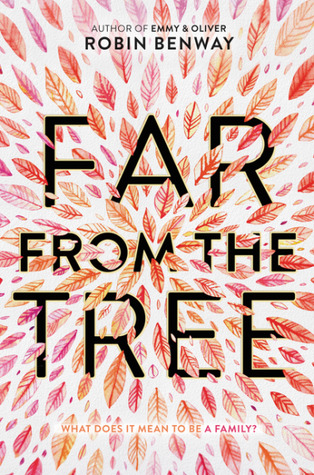 Far From the Tree is about three siblings who were given up for adoption and have never met…until now. This one doesn't come out until October but trust us when we say it will pull on your heartstrings and make your eyes well up with all the tears.
Being the middle child has its ups and downs.
But for Grace, an only child who was adopted at birth, discovering that she is a middle child is a different ride altogether. After putting her own baby up for adoption, she goes looking for her biological family, including—
Maya, her loudmouthed younger bio sister, who has a lot to say about their newfound family ties. And Joaquin, their stoic older bio brother, who has no interest in bonding over their shared biological mother.
---
What books always make you ugly cry? Let us know in the comments below!
Up next: