This summer has officially been named the Summer of Shatter Me!
We've been taking the time to head to the beach and reread the amazing bestselling dystopian romance series from Tahereh Mafi and honestly, it really is the perfect time for a binge-read. If you haven't already heard, Tahereh Mafi recently announced the title and the release date to the fifth book in the Shatter Me series and OMG! WE ARE SHOOK.
Defy Me is coming out next spring on April 2nd and it has officially shot up to one of our MOST anticipated books of 2019! We seriously cannot wait to see what happened after the events of Restore Me…
But until then, let's carry on with our binge-read and our book recaps of the Shatter Me series (in case you missed it, here's the Shatter Me recap). We just finished reading Unravel Me and omg how could we forget how much we loved this book?! For those of you who have already read this one, you probably know EXACTLY WHY we have a soft spot for this installment of the series. Two words: Chapter Sixty-Two 🔥🔥🔥🔥🔥🔥🔥🔥🔥
Unravel Me Recap: Everything You Need To Know
*SPOILERS*SPOILERS*SPOILERS*SPOILERS*SPOILERS*SPOILERS*SPOILERS*
*SPOILERS*SPOILERS*SPOILERS*SPOILERS*SPOILERS*SPOILERS*SPOILERS*
*SPOILERS*SPOILERS*SPOILERS*SPOILERS*SPOILERS*SPOILERS*SPOILERS*
The Setting
Omega Point. Our favorite heroine (maybe ever), Juliette, is at Omega Point. She's a bit down in the dumps. The people at Omega Point are terrified of her. She doesn't really give off a warm and fuzzy vibe, and her ability to harm people with her touch is kind of intimidating.
The Key Moments
The truth comes out.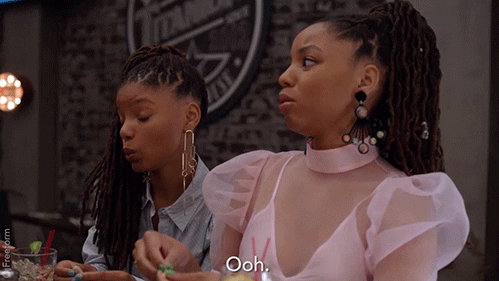 Adam is fully healed and still swoon-worthy, but he's also been acting sketch and refuses to tell Juliette what's going on. She's having breakfast when Castle shows up and starts talking about the discoveries that he and Adam have made. Juliette is like "wtf are you talking about?" It turns out that Adam's ability allows him to disable other people's powers. It explains why he can touch Juliette. The bad news? When things get hot and heavy between them, it exhausts Adam and weakens his defenses.
Juliette's strength. Kenji has volunteered to train Juliette and she's stronger than she realized. Basically, she's now capable of punching holes in concrete and causing earthquakes.
Warner 💓 💓 animals. Juliette goes out on a mission, but runs into Warner and is shocked to find him feeding and comforting a stray dog. He has an adorable smile on his face and his dimples are on full display. She's never noticed what a dreamboat Warner is. Whoa.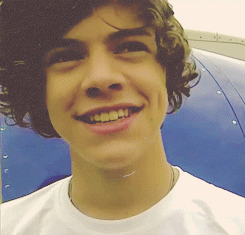 Juliette ghosts Adam. Adam ends up in the hospital after a hot and heavy make-out sesh. Juliette feels guilty, and when he's healed, she gives him the old "it's not you, it's me" talk.
Juliette meets the SC. The Supreme Commander of the Reestablishment (aka Warner's dad) wants to meet Juliette IRL. Juliette takes Adam and Kenji along with her. The SC is charming and creepy AF at the same time. But in the end, his charm isn't enough—Juliette shoots him in the legs, and they make a getaway, taking Warner hostage.
As they're running away, Adam is all: WARNER AND I SHARE A DAD.
Warner totally confuses us. Castle puts Juliette in charge of interrogating Warner, and Warner apologizes to Juliette. He seems totally sincere. And his hair is so golden, and his eyes are so green…OMG Tahereh, what are you doing?! Juliette is confused, and so are we. Warner also gives Juliette the info she needs. He warns her that his father is planning an attack in just 2 days….
Castle tells everyone that Warner is one of them. That's right. Warner has powers, too. But then he escapes.
Juliette is kidnapped! She's taken to Anderson's house. He tells her he's kidnapped the healers right before he shoots her in the chest.
Warner saves the day. He convinces Sonya and Sara that they can heal Juliette if they use him as a buffer. They help her just in time. When she wakes up, she's feeling energized and ready to save her friends and take the commander down with her gloves off.
Ignite Me recap coming soon…
---
That's it for our Unravel Me recap and breakdown of everything you need to know about the second book in the series! Do you have anything else to add? Tell us in the comments below and we'll add it in!
Up Next: