That soft whimpering sound you hear is your bank account weeping. Whoever decided it would be funny to watch our bank accounts shrivel up and die on May 3 should be forced to enter the 76th Hunger Games. They say love don't cost a thing but if you love books then it's going to cost you big time on May 3, 2016 because it's the day that  EVERYTHING GOES ON SALE AND WE ALL GO BROKE.
I'm not kidding you right now.
THERE ARE 30 YOUNG ADULT BOOKS GOING ON SALE ON THE SAME DAY.
DOES MY WALLET COME WITH FREE REFILLS????  PLEASE SAY YES.
Let's pretend you are one of those loyal book nerds who must own every copy of every book ever (hey, no one here is judging you for your lifestyle choices, we do it too), this is what May 3rd will mean: if the average price of a young adult hardcover is $17.99 (US) you are expected to drop $540 IN ONE DAY.  adlskjfhalsdkaswk!udffhalsdkh OMFG I'M PANICKING.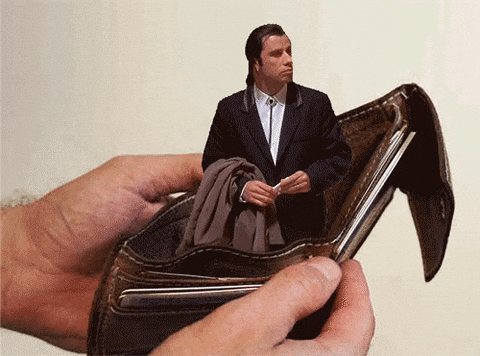 30 Reasons You're Going Broke on May 3rd:
These are just the books we could find, chances are there are even more that we missed! 😩 💸
May 3 is approaching… bitch, better save yo money!