What we loves so much about historical fiction is that it not only teaches us about our past, but is invaluable for the success of our future. So If you aren't yet obsessed with historical fiction, now is your time to dive in! You can find something to love or connect with in every historical novel: some offer adventure or romance, some shed light on the darkest parts of our history, or give us hope when we need it most. These novels set during the WWII era are some of the most inspiring, heartbreaking, and powerful reads you will ever encounter and each of them gives us a new perspective on the time. Here are 18 World War 2 books to add to your shelf!
1. THE BOOK THIEF by Markus Zusak
This is the ultimate book nerd's WWII book. Liesel Meminger is a foster girl living outside of Munich, who scratches out a meager existence for herself by stealing when she encounters something she can't resist–books. With the help of her accordion-playing foster father, she learns to read and shares her stolen books with her neighbors during bombing raids as well as with the Jewish man hidden in her basement. We love The Book Thief because it shows us that it's the small things that go a long way and that the way we interact with those in need matters more than we could ever know.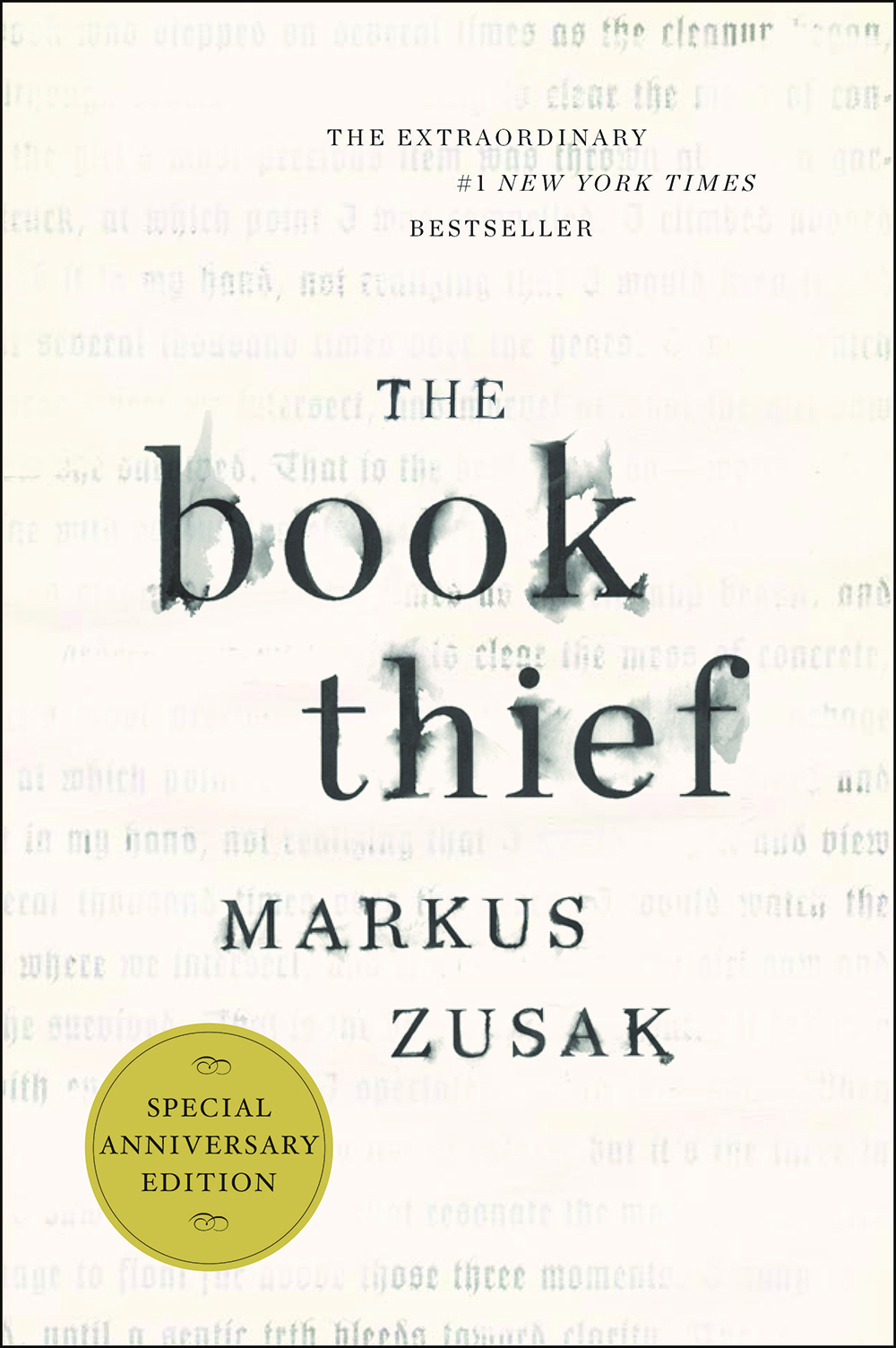 Add The Book Thief to your Goodreads shelf! 
2. FRONT LINES by Michael Grant
This epic alternate history series reimagines World War II with girl soldiers fighting on the front lines. The series follows three girls, each with their own reasons for fighting, as they discover the roles that define them on the front lines in the greatest war the world has ever known. Front Lines makes us question what would the war have been like if women were soldiers, and opens up a new perspective into the time period unlike we've ever seen before! Silver Stars, the follow up to Front Lines, is on sale now- so you can fully enjoy this very binge worthy WWII series!
Add Front Lines to your Goodreads shelf!  
Add Silver Stars to your Goodreads shelf!
3. WAIT FOR ME by Caroline Leech
This 1945 historical romance follows the story of Lorna and Paul, each on opposing sides of World War II. Wait For Me helps create a more 3 dimensional depiction of those who lived through this time period. With tensions rising all around them, Lorna must decide how much she's willing to sacrifice before the end of the war determines their fate. Wait For Me is the perfect blend of sweet romance and historical flavor from debut author Caroline Leech.
Add Wait For Me to your Goodreads shelf! 
4. CODE NAME VERITY by Elizabeth Wein
Code Name Verity gives us an inside look at the life of a spy in World War II. When "Verity" is arrested by the Gestapo, she's sure she doesn't stand a chance. Her Nazi interrogators give her a simple choice: reveal her mission or face a grisly execution. But will trading her secrets be enough to save her from the enemy? Code Named Verity will have you on the edge of your *page* while you uncover what will become of Verity!
Add Code Named Verity to your Goodreads shelf! 
5. ROSE UNDER FIRE by Elizabeth Wein
Rose under Fire is a thrilling and heartbreaking novel following the story of a female pilot and her experiences in Ravensbruck, the notorious women's concentration camp. Rose Under Fire reminds us why it's so important to break down barriers and fight for the greater good. Learning about a place like Ravensbruck through YA gives a voice to those women who were trapped in horrific circumstances. This story helps us find hope in the impossible through the loyalty, bravery and friendship.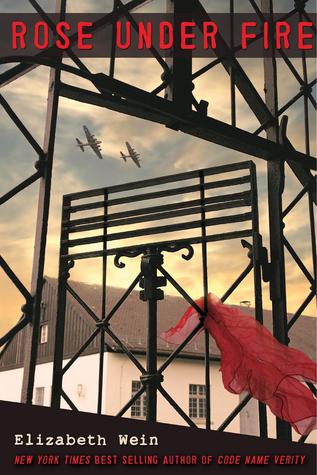 Add Rose Under Fire to your Goodreads shelf! 
6. IN MY ENEMY'S HOUSE by Carol Matas
In My Enemy's House opens our eyes to the wild desperation for safety that existed amongst those being persecuted in WWII. Marisa, a Polish Jew whose blonde hair and blue eyes make it easy for her to pass as a Christian, takes the papers of a Polish girl and goes to Germany in an attempt to survive as a Polish worker. Marisa finds work as a servant for the Reymanns, but she can never forget that her boss is a high-ranking Nazi official. Marisa is hiding in plain sight in her enemy's house.
Add In My Enemy's House to your Goodreads shelf! 
7. SALT TO THE SEA by Ruta Sepetys
At its core, Salt to The Sea is a story about refugees seeking a place of safety. World War II is drawing to a close in East Prussia and thousands of refugees are on a desperate trek toward freedom, many with something to hide. Just when it seems freedom is within their grasp, tragedy strikes. Not country, nor culture, nor status matter as all ten thousand people—adults and children alike—aboard must fight for survival. Salt To The Sea is an important story to date, and teaches us about the refugee perspective. It's easy to apply this situation to the modern day, and gives the refugee story a voice unlike we've ever heard before.
Add Salt To The Sea to your Goodreads shelf! 
8. BETWEEN SHADES OF GRAY by Ruta Sepetys
Between Shades Of Gray tells the story of fifteen-year-old Lina, a Lithuanian girl as her life is interrupted by Soviet officers and her family is torn apart. This books helps us understand the scale to which World War II impacted families of all backgrounds and beliefs. Separated from her father and forced onto a crowded train, Lina, her mother, and her young brother make their way to a Siberian work camp. Risking everything, she imbeds clues in her drawings of their location and secretly passes them along, hoping her drawings will make their way to her father's prison camp. Will strength, love, and hope be enough for Lina and her family to survive?
Add Between Shades Of Gray to your Goodreads shelf! 
9. WOLF BY WOLF by Ryan Graudin
Wolf by Wolf gives you an inside look at Imperial Japan during WWII. The year is 1956, and the Axis powers of the Third Reich and Imperial Japan rule. To commemorate their Great Victory, they host the Axis Tour: an annual motorcycle race across their conjoined continents. The prize? An audience with the highly reclusive Adolf Hitler at the Victor's ball in Tokyo. But Yael, a former death camp prisoner, has entered with one goal: Win the race and kill Hitler. We are so obsessed with Wolf by Wolf as it made out hearts race, hearts break. This book was so important in furthering our understanding of how Imperial Japan and the Third Reich interacted as global powers during the war.
Add Wolf By Wolf to your Goodreads shelf!
10. FLYGIRL by Sherri L. Smith
Flygirl tells the untold story of a black woman's role in the war. All Ida Mae Jones wants to do is fly. But as a young black woman in 1940s Louisiana, she knows the sky is off limits to her, until America enters World War II, and the Army forms the WASP-Women Airforce Service Pilots. Ida has a chance to fulfill her dream if she's willing to use her light skin to pass as a white girl. She wants to fly more than anything, but Ida soon learns that denying one's self and family is a heavy burden, and ultimately it's not what you do but who you are that's most important. Flygirl pushes us to see beyond our own experiences and enlightens us with new perspectives and a rich untold history.
Add Flygirl to your Goodreads shelf! 
11. THE BERLIN BOXING CLUB by Robert Sharenow
Karl Stern has never thought of himself as a Jew. But the bullies at his school in Nazi-era Berlin don't care that Karl has never been in a synagogue or that his family doesn't practice religion. Demoralized by attacks on a heritage he doesn't accept as his own, Karl longs to prove his worth. So when Max Schmeling, champion boxer and German national hero, offers to give Karl boxing lessons, it seems like the perfect chance to reinvent himself. But when Nazi violence against Jews escalates, Karl must take on a new role: protector of his family. And as Max's fame forces him to associate with Hitler and other Nazi elites, Karl begins to wonder where his hero's sympathies truly lie.
Add The Berlin Boxing Club to your Goodreads shelf! 
12. PRISONER OF NIGHT AND FOG By Anne Blankman 
In 1930s Munich, danger lurks behind dark corners, and secrets are buried deep within the city. But Gretchen Müller has been shielded from that side of society by her Uncle Dolf- none other than Adolf Hitler. Gretchen follows his every command until she meets a handsome young Jewish reporter named Daniel Cohen. Gretchen should despise Daniel, yet she can't stop herself from listening to his story. She also can't help the fierce attraction brewing between them, despite everything she's been taught to believe about Jews. As Gretchen investigates the very people she's always considered friends, she must decide where her loyalties lie. Will she choose the safety of her former life as a Nazi darling, or will she dare to dig up the truth—even if it could get her and Daniel killed?
Add Prisoner of Night and Fog to your Goodreads shelf!

13. THE BOY IN THE STRIPED PAJAMAS by John Boyne
Get your tissues ready because you are about to cry more tears than you ever knew you had. It's 1942 and Bruno discovers that his father has received a promotion and the family must move to a new house far, far away, where there is no one to play with and nothing to do. A tall fence stretches as far as the eye can see and cuts him off from the strange people in the distance. Bruno longs to be an explorer and decides that there must be more to this desolate new place than meets the eye. While exploring his new environment, he meets another boy whose life and circumstances are very different from his own, and their meeting results in a friendship that has devastating consequences. The Boy in The Striped Pajamas is an important read as it teaches us that no matter where you're from, we all have more in common than we think.   
Add the Boy in The Striped Pajamas to your Goodreads shelf! 
14. WHAT I SAW AND HOW I LIED by Judy Blundell
What I Saw and How I Lied paints a picture of the military experience in WWII and the traumatic effects that war can have on soldiers and their families. When Evie's father returned home from World War II, the family fell back into its normal life pretty quickly. But Joe Spooner brought more back with him than just good war stories. When movie-star handsome Peter Coleridge, a young ex-GI who served in Joe's company in postwar Austria, shows up, Evie is suddenly caught in a complicated web of lies that she only slowly recognizes. She finds herself falling for Peter, ignoring the secrets that surround him until a tragedy occurs that shatters her family and breaks her life in two.
Add What I Saw and How I Lied to your Goodreads shelf! 
15. Black Dove White Raven by Elizabeth Wein
Elizabeth Wein brings us another thrilling and deeply affecting novel that explores the bonds of friendship, the resilience of young pilots, and the strength of the human spirit. Teo's mother has died in a tragic accident, but Em's mother, Rhoda, managed to survive. Rhoda is now Determined to raise Teo according to his late mother's wishes-in a place where he won't be discriminated against because of the color of his skin. But in 1930s America, a white woman raising a black adoptive son alongside a white daughter is too often seen as a threat. Seeking a home where her children won't be held back by ethnicity or gender, Rhoda brings Em and Teo to Ethiopia. But that peace is shattered by the threat of war with Italy, and teenage Em and Teo are drawn into the conflict. Will their devotion to their country, its culture and people, and each other be their downfall or their salvation? Black Dove White Raven teaches us about race relations as well as the effects WWII had on citizens globally.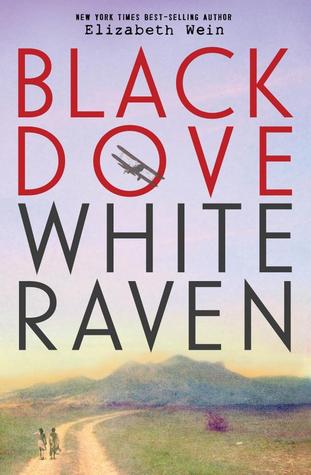 Add White Dove Black Raven to your Goodreads shelf! 
16. GIRL IN THE BLUE COAT by Monica Hesse
Amsterdam, 1943. Hanneke spends her days finding and delivering sought-after black market goods. On a routine delivery, a client asks Hanneke for help. Expecting to hear that Mrs. Janssen wants meat or kerosene, Hanneke is shocked by the older woman's frantic plea to find a person: a Jewish teenager Mrs. Janssen had been hiding, who has vanished without a trace from a secret room. The Girl in the Blue Coat begs us to ask the question about where allegiances lie when morality and government loyalty don't seem to match up.
Add Girl In The Blue Coat to your Goodreads shelf!  
17. MARE'S WAR by Tanita S. Davis
Told in alternating chapters, half of which follow Mare through her experiences as a Women's Army Corps  ember and half of which follow Mare and her granddaughters on the road in the present day, this novel introduces a larger-than-life character who will stay with readers long after they finish reading. Mare's War dares to tell the lesser told story following black women involved in World War II. Mare's War gives us a fresh perspective and allows us to break the mold on how we think of those who fought in WWII.
Add Mare's War to your Goodreads shelf! 
18. DUST OF EDEN by Mariko Nagai
In early 1942, thirteen-year-old Mina Masako Tagawa and her Japanese-American family are sent from their home in Seattle to an internment camp in Idaho. What do you do when your home country treats you like an enemy? Dust Of Eden discusses the Japanese internment camps in an eye opening way, allowing its reader an inside look at this part of American history. Though less talked about, Dust of Eden shines a light on important perspectives and events concerning Japanese americans throughout World War II.
Add it to your Goodreads shelf!
---
Do you have more World War 2 books to suggest? Tell us which the comments below!  
DO YOU LOVE HISTORICAL FICTION? If yes, then this giant infographic is for you!
Save
Save
Save
Save
Save
Save